County Coordinator
Marion County Legacy Projects
Marion County
Marion County was created from part of the so-called "New Purchase" lands that had been obtained by the Treaty of St. Mary's; the Lenape tribe had previously occupied the area. It is named for Francis Marion, a Brigadier General from South Carolina in the American Revolutionary War.
The state capital was moved to Indianapolis in Marion County from Corydon on January 10, 1825. This began a period of rapid growth in population.
About the courthouse: Allied Architects and Engineers completed the building in 1962.
Did you know?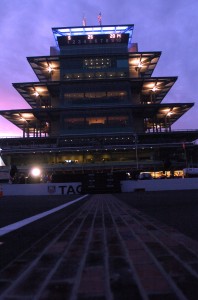 The 100th Running of the 500 will coincide with Indiana's Bicentennial in 2016.
Visit the Eiteljorg Museum's Mihtohseenionki (The People's Place) Gallery. This gallery was put together with Native American advisors and reflects indigenous art, history, and cultures of the Indiana region.
The Saturday Evening Post is published in Indianapolis.
David Letterman, host of television's "Late Show with David Letterman," was born April 12, 1947, in Indianapolis and attended Broad Ripple High School.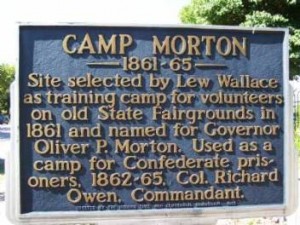 In the summer of 1987 4,453 athletes from 38 nations gathered in Indianapolis for the Pan American Games.
Marcella Gruelle of Indianapolis created the Raggedy Ann doll in 1914.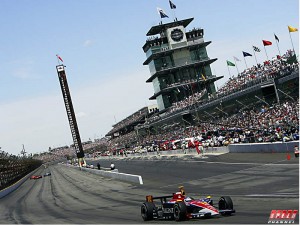 The first long-distance auto race in the
U. S. was held May 30, 1911, at the Indianapolis Motor Speedway. Indianapolis Motor Speedway is the site of the greatest spectacle in sports, the Indianapolis 500 — held every Memorial Day weekend in the Hoosier capital city.
America's Pork & Beans since 1909. Indianapolis grocer Gilbert Van Camp discovered his customers enjoyed an old family recipe for pork and beans in tomato sauce. He opened up a canning company and Van Camp's Pork and Beans became an American staple.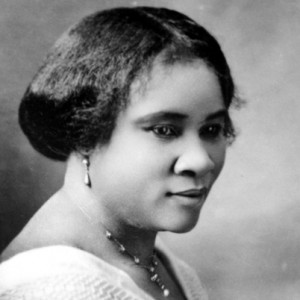 Sarah Walker, who called herself Madame C.J. Walker, became one of the nation's first woman millionaires. In 1905, starting with door-to-door sales of her cosmetics, Madame C.J. Walker amassed a fortune.
In 1862, Richard Gatling, of Indianapolis, invented the rapid-fire machine gun.
County Historian:
David Vanderstel, dgvanderstel@sbcglobal.net
County Seat: Indianapolis
Year Organized: 1821
Square Miles: 396.30
City-County Bldg
200 E Washington St
Indianapolis, IN 46204-3307
Phone: (317)236-3200
Website: http://www.indygov.org/
* City-County Consolidation: consolidated with the City of Indianapolis in 1969
County Populations

1980

1990

2000

2010

762,067

797,159

860,454

903,393