Q&A with County Coordinator Katherine Taul
What do you consider the key accomplishment(s) of your county's Bicentennial celebration?
What Legacy Project do you most like to tell people about, and why?
The Ripley Monument, which was created to honor the man our county was named after, Eleazer Wheelock Ripley, an 1812 War hero. Local Lions Clubs, historical societies, and other organizations donated funds to make the project possible.
Describe a highlight or most memorable moment related to your county's Bicentennial celebration.
For me, being the first motorcycle rider carrying a torch in the Torch Relay, for Ripley County. Others would have probably seen the Torch coming through their communities as a highlight, or being recognized at the dinner we had the night of the relay for all those who were nominated.
How/where are you preserving information and artifacts related to your county's celebration?
The torch will displayed in a unique holder, created by Weberding's Carving Shop in Batesville, just inside the Ripley County Courthouse Annex, along with a plaque with all the torchbearers' names. We will work on archiving the rest, probably with the Ripley County Historical Society.
Do you have a website and/or social media presence?
www.ripleycountytourism.com
Total number of volunteers who participated.
42+ those in their communities.
Estimated total attendance.
3,000 the day of the torch relay.
Estimated dollar amount raised.
Estimated dollar amount spent.
Ripley County Legacy Projects
Photos from Ripley County Bicentennial Events / Activities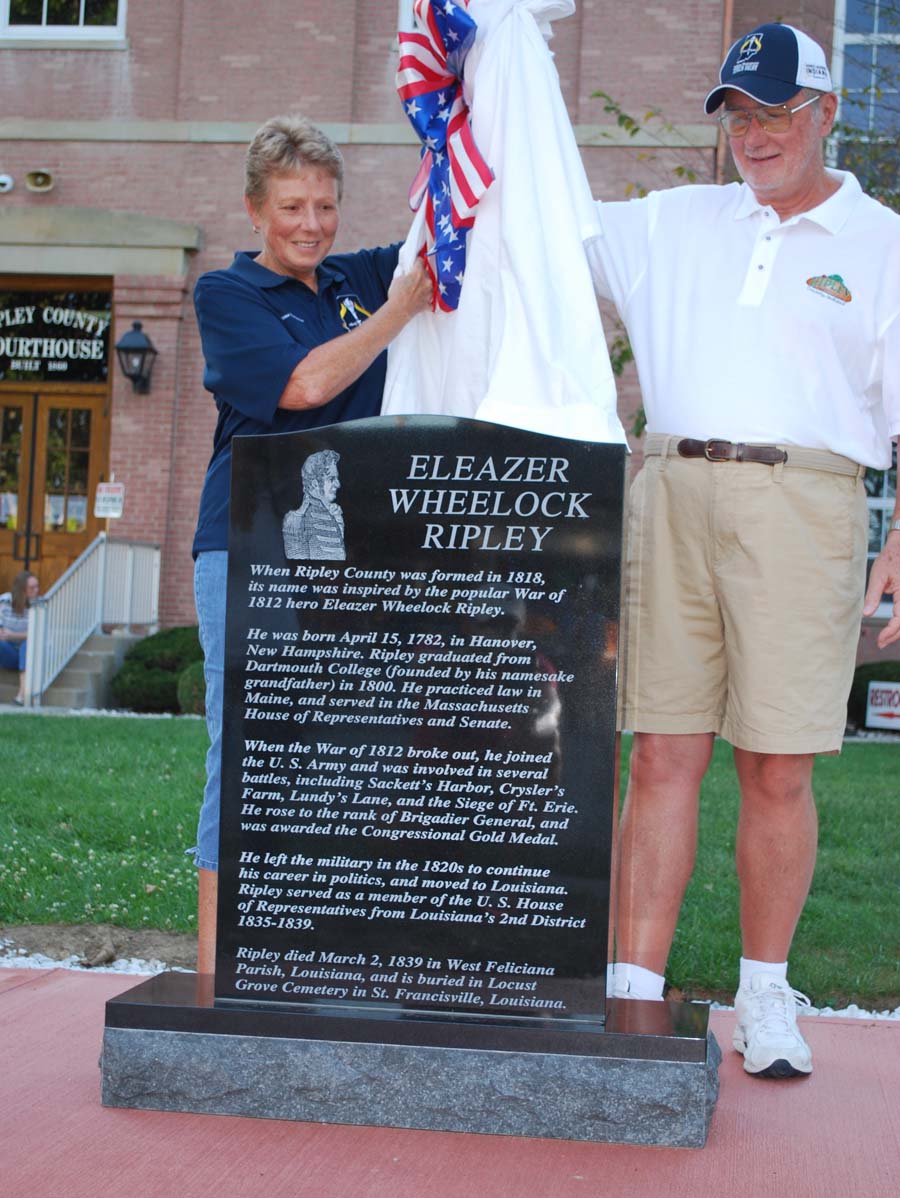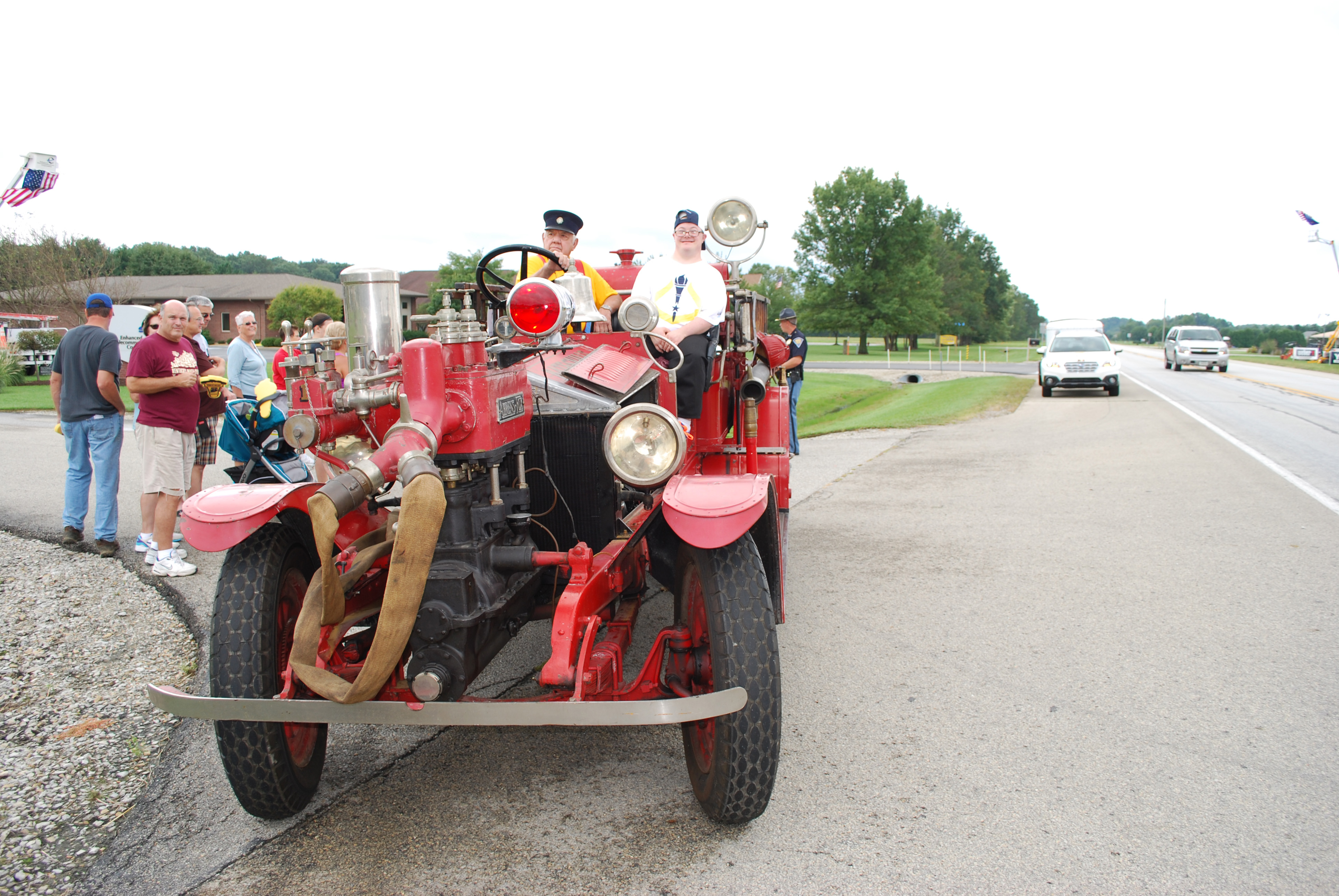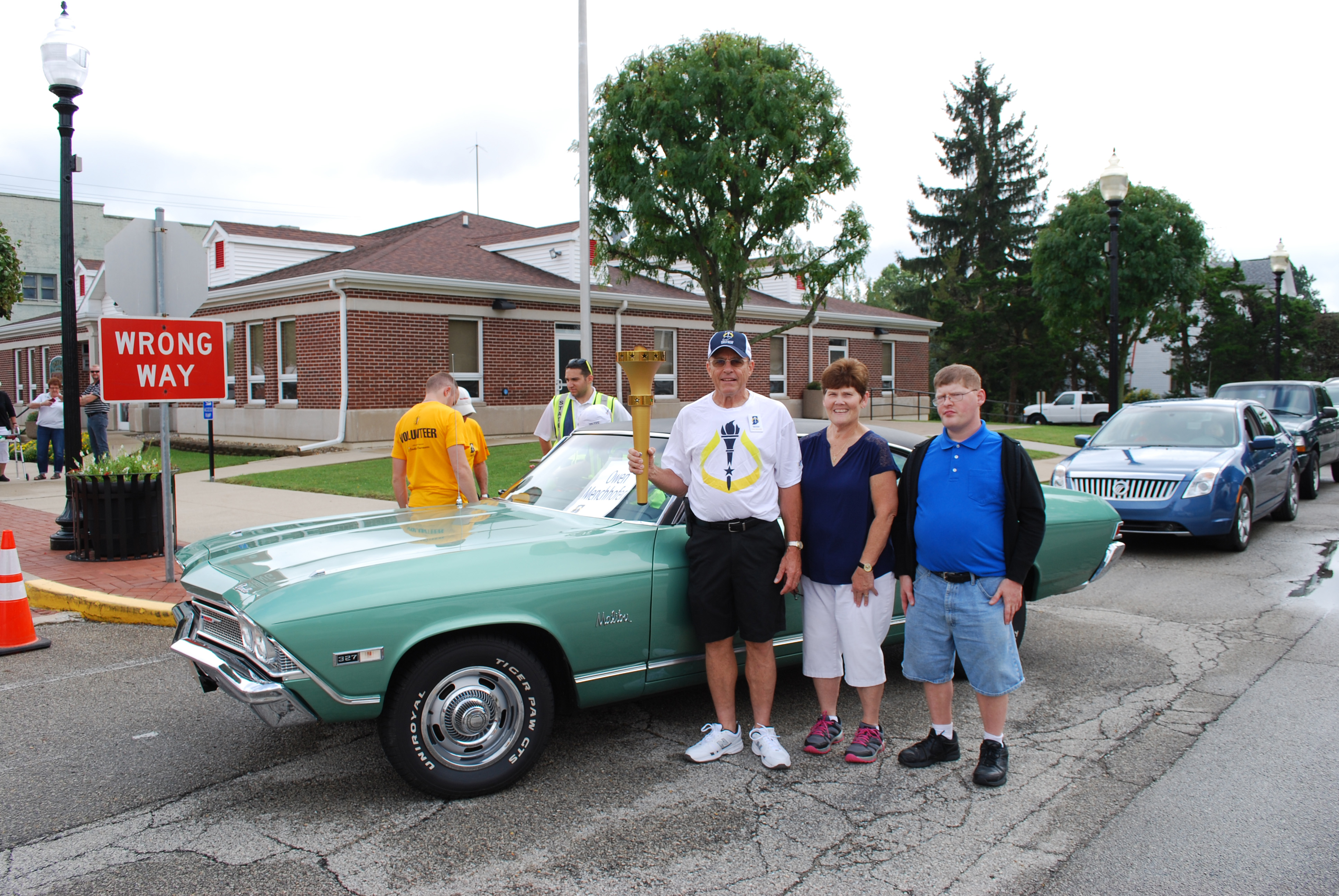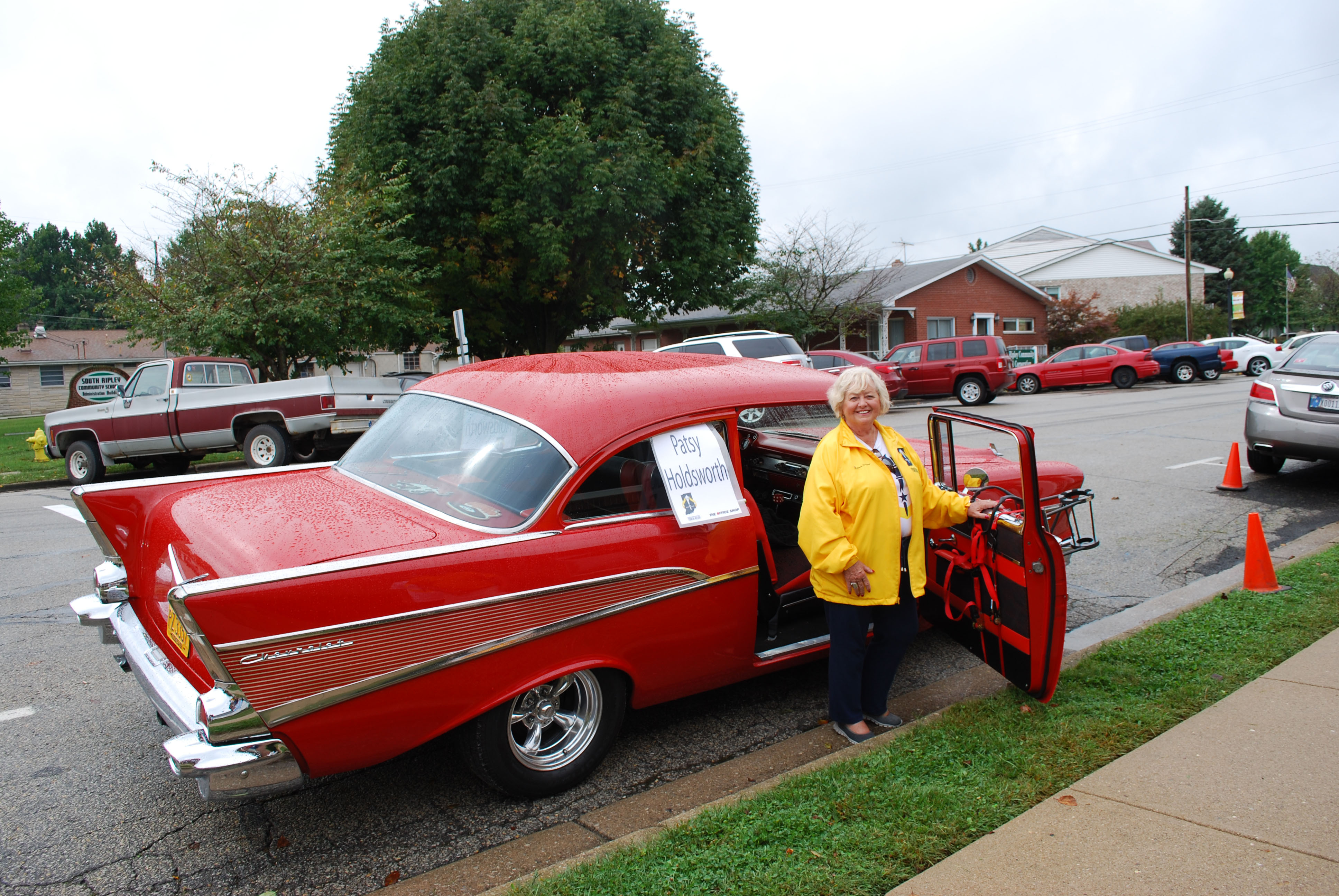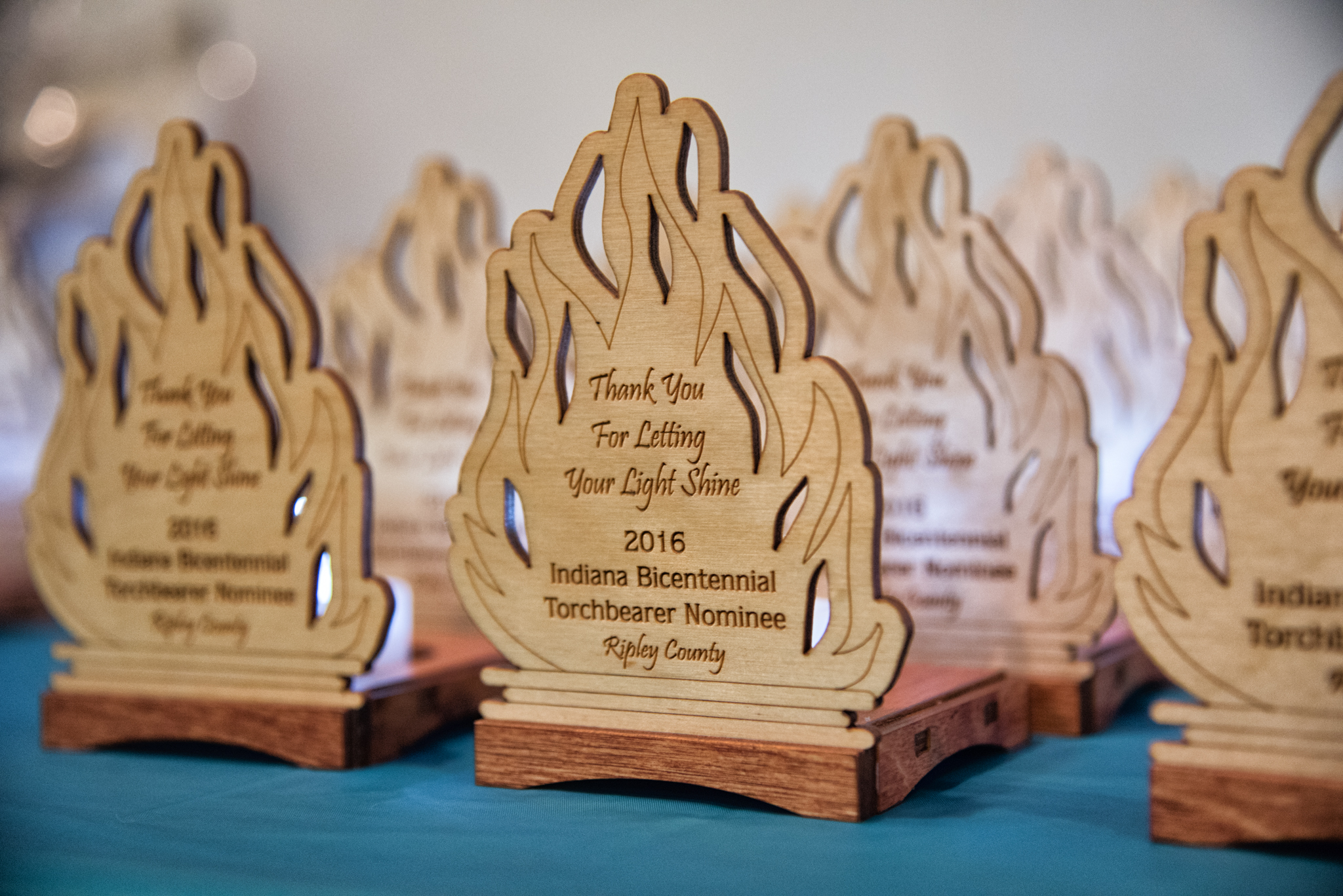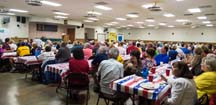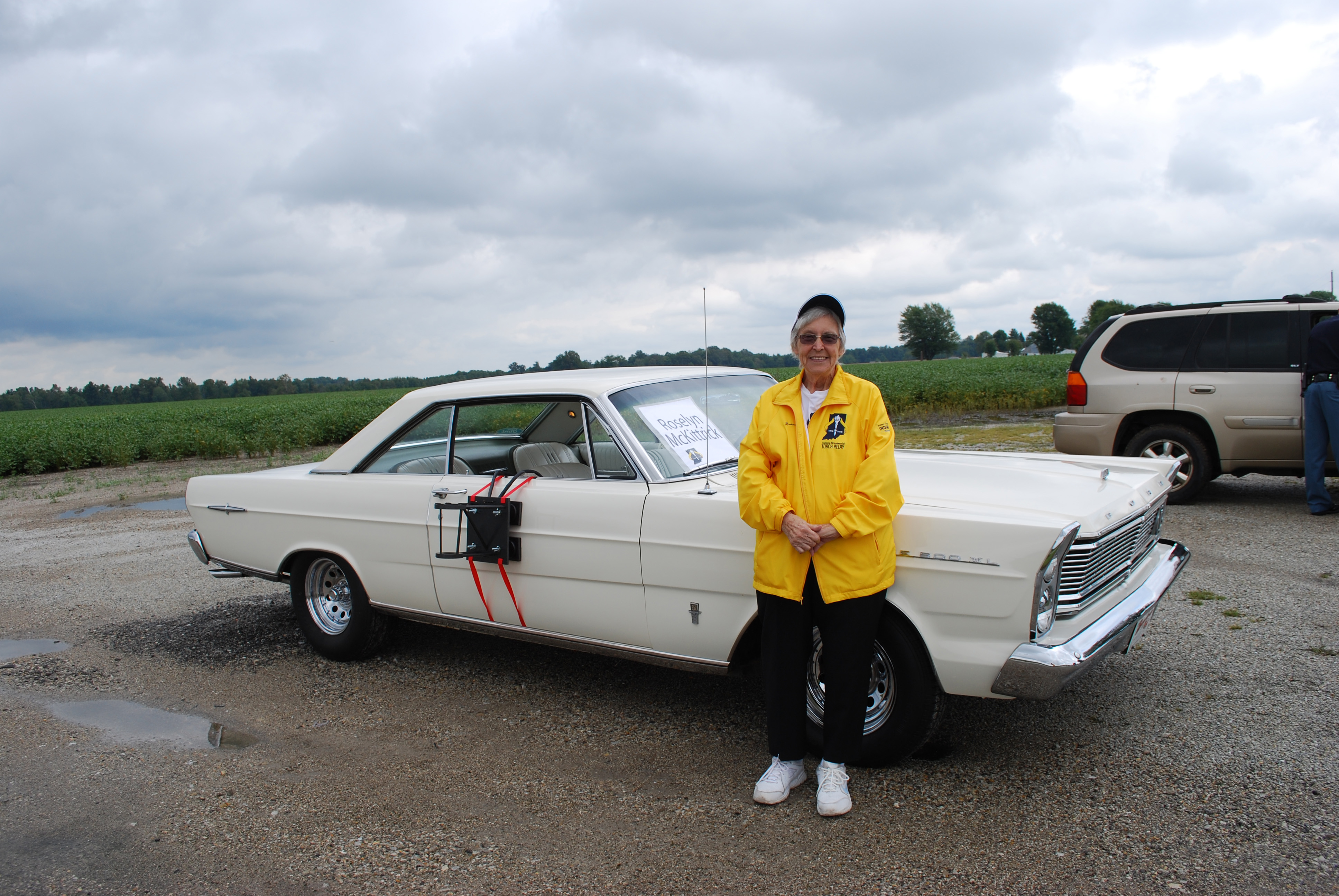 Ripley County Bicentennial Committee
Janice Wilson
Jerry Wilson
Duane Drockelman
Owen Menchhofer
Debi Black
Pauline Reale
Bob Voegele
Carolyn Dieckmann
Shirley Bocock
Warren Bruns
Bill Flannery
Bill Gloyd
Sarah Lamping
Carla Hacker
Cheryl Welch
Chris Gergen
Amy Streator
Debbie Blank
Gary Johnson
Hannah Carlock
Matthew Chastain
Melissa Burton
Natalie Gilpin
Sandra Gloyd
Sharon Disney
Steve Todd
Susan Ray
Terry Messerschmmidt
Alan Schords
Annie Dean
Carl Taul
Chuck Heck
Darren Engleking
David Dreyer
Deanna DeMotte
Diana Johnson
Jessica Engleking
Karen Kestler
Mike Kruse
Noelle Saydlyk
Soh Fong
Ripley County
Ripley County was formed in 1816. It was named for Gen. Eleazer Wheelock Ripley, an officer in the War of 1812, who was mainly remembered for the Battle of Lundy's Lane and the Siege of Fort Erie, in 1814.
About the courthouse: Thomas Pattison was the architect and the building was completed in 1861.
A bit of Hoosier lore is celebrated in Ripley County — home to Milan '54 Hoosiers Museum. It celebrates the legacy of 1954 basketball champs who inspired the movie "Hoosiers" — part of what gives Hoosier Hysteria its momentum and brings basketball fans from near and far to experience a piece of it.
Visitors from all over the world come to Ripley County's National Muzzle Loading Rifle Association held in Friendship.
It is widely held that this county is the location of the fictional town of Orson, the fictional location of the series The Middle.
Versailles State Park in Ripley County is Indiana's second-largest state park. The park has fabulous mountain bike trails, as well as horse trails. This park area has deep history rooted in both the Civil War and the Civilian Conservation Corps (CCC). Versailles State Park dedicated a CCC commemorative statue in 2010.
During the Civil War, Morgan's Raiders made their way through the area that is now the park. The town of Versailles was briefly under Confederate control.
Numerous fossils tell the story of an ancient sea that covered the region.
County Seat: Versailles
Year Organized: 1816
Square Miles: 446.43