Q&A with County Coordinator Connie Cleary
What do you consider the key accomplishment(s) of your county's bicentennial celebration?
What Legacy Project do you most like to tell people about, and why?
The Harris Cabin restoration and pioneer day

Great Crescent Brewery historical site

Dillsboro Well project
Describe a highlight or most memorable moment related to your county's bicentennial celebration.
How/where are you preserving information and artifacts related to your county's celebration?
​Total number of volunteers who participated.
​Dearborn County Legacy Projects
Dearborn County Facts
Dearborn County was formed in 1803. It was named for Dr. Henry Dearborn. Dearborn was U.S. Secretary of War at the time the county was named. Early growth was centered around Lawrenceburg which was an important railroad junction connecting two of the regions major rail lines.
Outdoor recreation abounds on Dearborn Trails, the multi-use hiking and biking trail that connects the cities of Greendale, Lawrenceburg and Aurora, Indiana. A paved pathway that follows the Ohio River in many places, the trail is open to the public year round and was the recipient of the Mid America Trails & Greenway Award in 2007.
About Hillforest, Aurora, Dearborn Co., Indiana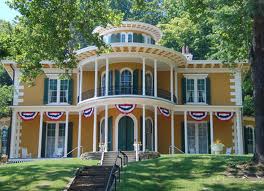 Overlooking the Ohio River, Hillforest was the home of industrialist and financier Thomas Gaff and his family between 1855 and 1891. Shipping and riverboats were significant elements of the Gaff business and are reflected in the architecture of the home.
Note the third floor belvedere resembling a pilot house. The style is Italian Renaissance, completely symmetrical and characterized by broad overhangs, ornately carved brackets, arched windows and graceful balconies and porches. Hillforest is listed on the National Register of Historic Places and was designated a National Historic Landmark in 1992.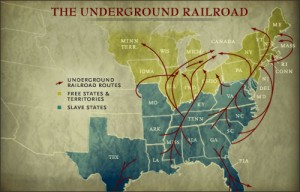 The white residents of Dearborn County who helped to operate this Underground Railroad were joined in Lawrenceburg by Elijah Anderson, a light skinned African-American blacksmith. Legend has it that he would wait until the coast was clear and then beat out a signal on his anvil to tell escaping slaves waiting on the Kentucky side that it was safe to come to Lawrenceburg.
He would then help to hide them and move them along to the next station on the Underground Railroad. It is estimated that he helped as many as 1000 people escape from slavery before he fled to Ohio.
Moores Hill Male and Female Collegiate Institute
Founded by John Moore in the small town of Moores Hill in southeastern Indiana. The first college building at Moores Hill, Moore Hall, was completed on December 1, 1856, although the opening day of classes for the new college were held in the unfinished building on September 9.
The institution struggled financially during its time in Moores Hill, and a fire destroyed Moore Hall in 1915. The institution continued to operate in a second building, Carnegie Hall, until the move to Evansville — becoming Evansville College in 1919 — which is now the University of Evansville. The former campus in Moores Hill continued operation as an elementary and high school. Carnegie Hall is now maintained as a museum.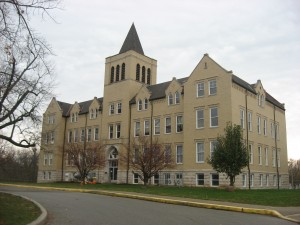 Carnegie Hall Museum
Built in 1908 as part of Moores Hill College (now the University of Evansville). It has been used as an academic building, and has also housed an elementary and high school. And now it serves as the museum.
County Seat: Lawrenceburg
Year Organized: 1803
Square Miles: 305.03
Dearborn County Bicentennial Committee
Connie Cleary
Debbie Smith
Susan Greco
Nancy Turner
Guinevere Emery
John Kruse
Bill Yelton
Jerry Hacker