Q&A with County Coordinator Sarah Kesterson
What do you consider the key accomplishment(s) of your county's bicentennial celebration?
Bringing the county together from all townships to celebrate the 200th Anniversary of Indiana first of all. The county wide celebration on October 14, 2016 proceeded by the Torch Relay thru the county to culminate at the 4-H Fairgrounds with a great celebration. 24 different organizations celebrated their heritage in the county along with food, entertainment and heritage skills demos. Interactive items for children were encouraged and enjoyed.
What Legacy Project do you most like to tell people about, and why?
The big county celebration was a special joy, the torch relay, and the new statue of James Whitcomb Riley placed in front of the Riley Boyhood Home on Main Street will have the most lasting emphasis. It will be an interactive statue for visitors and residents-sit beside young Riley on the park bench and have your photograph taken.
Describe a highlight or most memorable moment related to your county's bicentennial celebration.
For me being a county coordinator-talking to the Indiana Bicentennial Commission -telling them of our county plans for the year. As a torchbearer, carrying the torch-lighting the cauldron and then having my family come on the stage and surround me with their support and love. That was my personal emotional moment.
How/where are you preserving information and artifacts related to your county's celebration?
We will be presenting our collected articles, information and photos to the Hancock County Historical Society. Also, I plan to include a permanent display in our brand new visitors center that has just opened in Greenfield.
Do you have a website and/or social media presence (Facebook, Instagram, Twitter, etc.)?
Total number of volunteers who participated.
Estimated total attendance.
Estimated dollar amount raised.
Estimated dollar amount spent.
Hancock County Legacy Projects
Photos of Hancock County's Bicentennial Activities and Events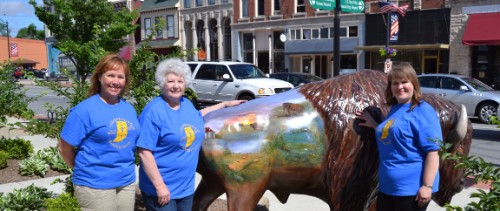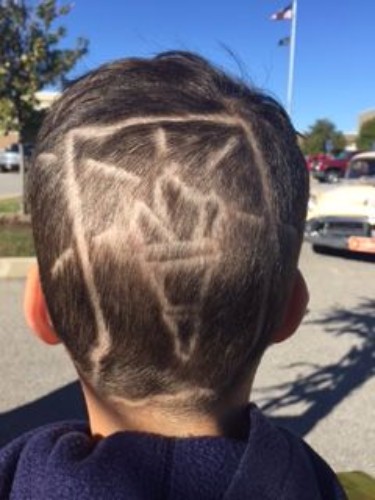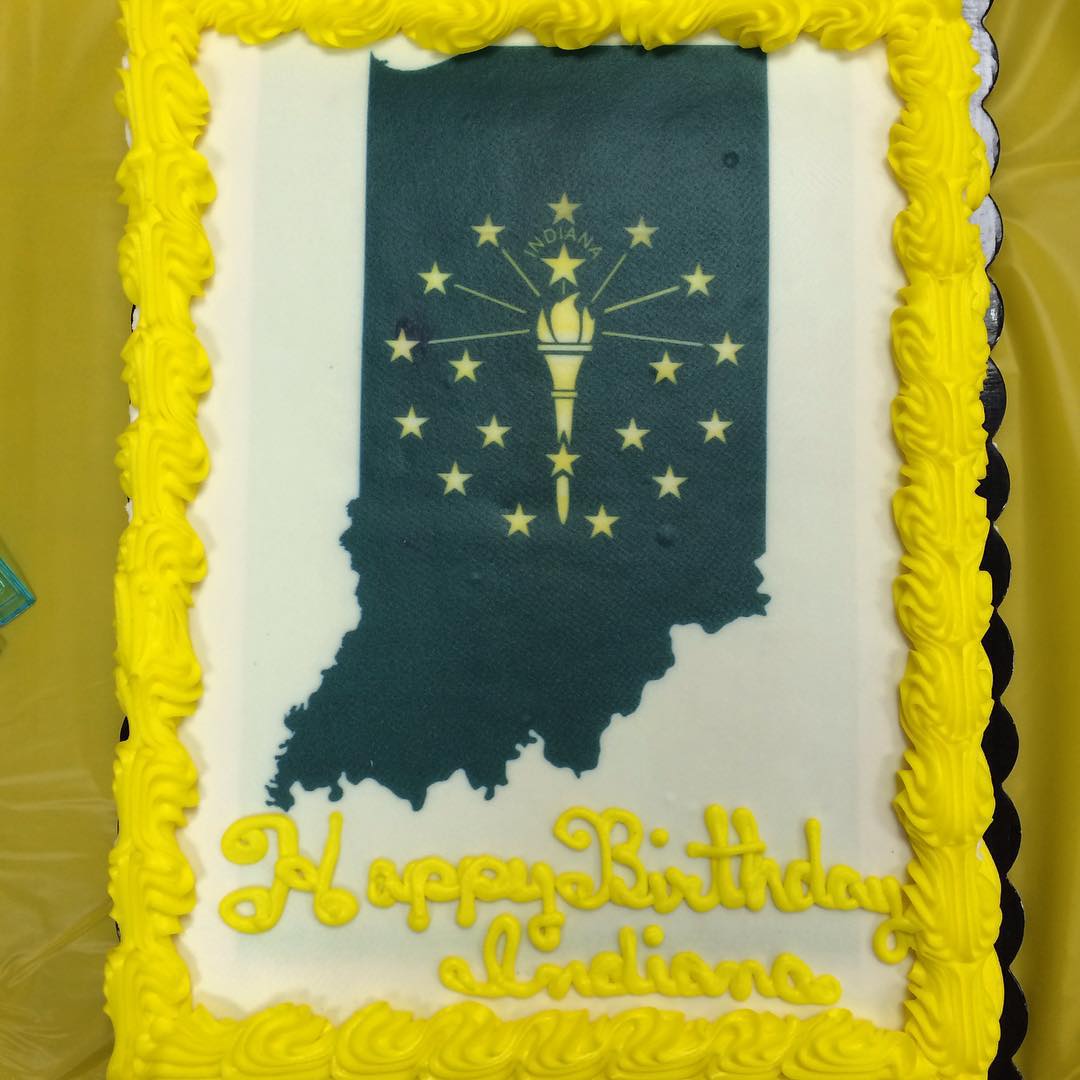 Hancock County Facts
Hancock County was named for John Hancock, president of the Continental Congress, who signed his name prominently to the Declaration of Independence.
James Whitcomb Riley was born in a two-room log cabin in Greenfield. He glorified his rural Indiana childhood in such poems as "The Old Swimmin' Hole" "Little Orphant Annie" and "When the Frost is on the Punkin". Riley was never the Poet Laureate of Indiana. That was not a position that was given conferred within the state until much later, and he never claimed that title in his lifetime.
He was nominated to be the first Poet Laureate of America by President Benjamin Harrison, but Congress failed to act on the nomination. As a result, he was referred to as the "Unofficial poet laureate of America." His more common titles were the "Hoosier Poet" or the "Children's Poet."
George Knox was born in servitude on September 16, 1841 in Tennessee – a slave state. Later, Knox was a barber. His barber shop was located in the Southwest corner of the Gooding Tavern Building. One of Knox's employees was James Whitcomb Riley who painted Knox's shaving mugs. He became a Mason in 1868 and an Odd Fellow in 1879.
In the 1870's Knox and other formed a colored church organization. Knox also was a leader in starting local Debating Society of Greenfield. In 1884 Knox, his wife, and others organized the Second Methodist Episcopal Church. Eventually Knox moved back to Indianapolis and had 14 barbers working for him at his Bates Hotel and Barber Shop location. In 1892 he purchased the "Freeman Democrat". He published the paper until 1926.
Tuttle Orchards has been a favorite orchard destination in the greater Indianapolis area since 1928. Tuttles grows 23 different varieties of apples including a selection of both antique and modern varieties. Over the years, the orchard has progressed from a its beginning as a wholesale orchard to a year round farm destination featuring top quality award winning apples, plants, pumpkins, and local food.
County Seat: Greenfield
Year Organized: 1828
Square Miles: 306.02
Hancock County Bicentennial Committee
Sarah E. Kesterson, County Coordinator
Brigitte Cook Jones, Assistant County Coordinator
Shelley Swift, Torch Relay Chairman