Q&A with County Coordinator Eric Heidenreich
What do you consider the key accomplishment(s) of your county's bicentennial celebration?
What Legacy Project do you most like to tell people about , and why?
I am most excited about the Smithsonian Institute National Museum of African American History & Culture's Soil Acquisition at Lyles Station. The soil acquisition ceremony brought national attention to this early black pioneer settlement in Gibson County. The soil is on display at the newly opened Smithsonian museum in Washington D.C.
Describe a highlight or most memorable moment related to your county's bicentennial celebration.
The highlight of Gibson County's bicentennial celebration was definitely the Bicentennial Torch Relay passing through the county on September 11, 2016. As a passenger in the torch relay caravan, I got to see first-hand the excitement and pride in the faces of both the torchbearers and in the community members who came out to witness the torch passing through their communities.
How/where are you preserving information and artifacts related to your county's celebration?
At present, our county bicentennial information and artifacts are on display at the Gibson County Courthouse and at the Princeton Train Depot/Visitors Center. A permanent site for the Bicentennial Bison has not yet been determined.
Do you have a website and/or social media presence?
www.gibsoncountyin.org
www.facebook.com/gibsoncounty
Total number of volunteers who participated.
Estimated total attendance.
Gibson County Legacy Project
​Gibson County Facts
Gibson County was named for John Gibson, an officer in the French and Indian War and the Revolutionary War. Gibson was Secretary of the Indiana Territory, serving as acting Governor on two occasions
About the courthouse: Harry, Roy and Kenneth were the architects and the building was completed in 1885.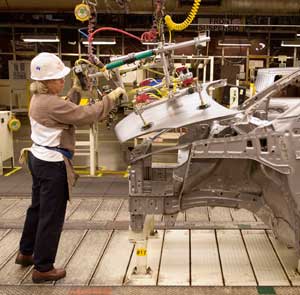 Gibson County highlights a Hoosier tradition: Basketball. Since 2000 eight Gibson County schools and Oakland City University have hosted the Gibson County Toyota Teamwork Classic a 8-team playoff basketball classic tourney in December, sponsored by Toyota Motor Manufacturing Indiana.You can get a behind the scenes look at the automotive manufacturing process at the Toyota Motor Manufacturing Indiana's Visitor Center. Uncover the historical roots of one of Indiana's last remaining African American settlements at the Lyles Station Historic School and Museum.
With over 130 hand-painted blocks adorning the Gibson County landscape, the Gibson County Barn Quilt Trail provides the perfect opportunity to step off the beaten path and discover the homespun beauty of southwestern Indiana.
County Seat: Princeton
Year Organized: 1813
Square Miles: 487.49
Gibson County Bicentennial Committee
Eric Heidenreich
Paula French
Kelly Scott
Karen Thompson
Stanley Madison
Kathy Hughes
Megan Hoffherr
Hans Schmitz
Brad Schmitt
Rachel Beloat
Derek McGraw
Jay Riley
Timothy Bottoms
Dolli Neikirk
Alden Heuring
Andrea Howe