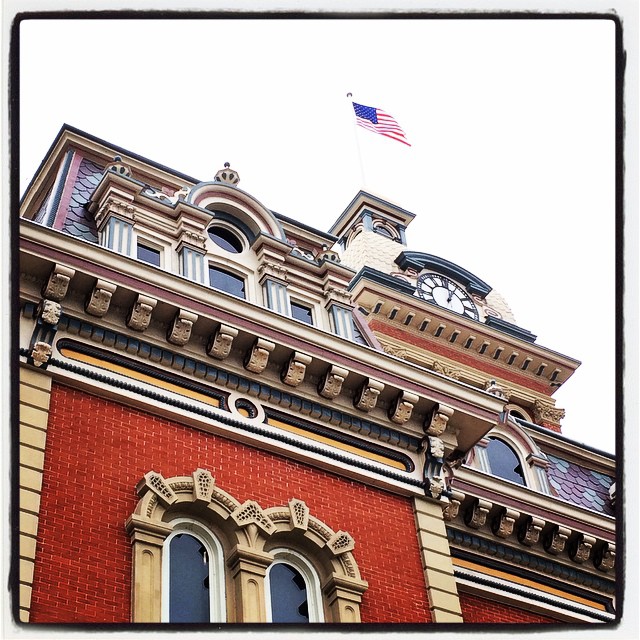 Q&A with County Coordinator Melissa Skinner and Larry Macklin
What do you consider the key accomplishment(s) of your county's bicentennial celebration?
It truly brought everyone from a county that encompasses 4 small towns together for a historical celebration!
What Legacy Project do you most like to tell people about, and why?
It is hard to pinpoint just one. I truly believe that each and every one of them tells a special, unique story about Adams County. That is why I can't name just one.
Describe a highlight or most memorable moment related to your county's celebration.
It was how much each of the torchbearer's accepted the responsibility as an honor. Just as it should be. Each one accepted the responsibility with such gratitude.
How/where are you preserving information and artifacts related to your county's celebration?
At the City of Decatur Building. They will be hosting the torch and various other items from the Torch Relay. As well as various other locations (Chambers) in Monroe, Berne, and Geneva.
Total number of volunteers who participated.
Estimated total attendance.
Adams County Legacy Projects
Adams County Facts
Adams County was created by statute on February 7, 1836, and organized March 1, 1836. Its name honors the sixth President of the United States, John Quincy Adams. The site of the county seat was chosen May 18, 1836.
About the courthouse: J.C. Johnson was the architect. The building was completed in 1873.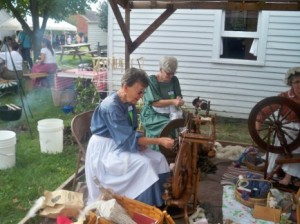 Many Mennonite and Amish live on the farmland of Northeastern Indiana. One of the United States largest Mennonite congregations is in Berne. According to Amish ordnung (rules) they are forbidden to drive cars, use electricity, or go to public places of entertainment.
Wilkommen to Berne, Adams County where history comes alive as you visit the devotedly restored buildings on the beautiful acreage of Swiss Heritage Village and Museum, tour the large beautiful Gothic-style Mennonite Church or see the rustic log cabin home of former Indiana naturalist and author, Gene Stratton Porter.
Swiss settlers were known for their quality of craftsmanship and legendary work ethic, which is exemplified in the local manufacturers – from the three generations – old furniture manufacturer, Smith Brothers Furniture, to the newest of our automotive suppliers, FCC (Adams) LLC. A locally owned and operated wood stove company, Hitzer Stove, is nationally recognized for its excellence and innovations within the industry.
See America's largest Swiss clock tower. Enjoy the clock tower's glockenspiel and the only Swiss canton tree in the United States at Berne's Muensterberg Plaza and Clock Tower
County Seat: Decatur
Year Organized: 1835
Square Miles: 339.03