On March 26, 2016, the Indiana State Library and the Indiana Historical Bureau hosted a conference titled, "Hoosier Women at Work." The conference, held at the Indiana State Library and Historical Building celebrated the contribution of women's work to Indiana history. Participants explored and expanded their knowledge of women's contributions through their labor via speakers and panel discussions. The theme, "Hoosier Women at Work" was defined but not limited to the following topics: volunteering for public welfare, contributing to Indiana's agricultural heritage, caring for home and family, and wage earning occupations. Dr. Nancy Gabin, historian of labor and gender studies at Purdue University, and the author of Feminism in Labor Movement: Women and the United Auto Workers, 1935 – 1970 was the conference keynote speaker.
Q&A with Legacy Project Coordinator Marcia Caudell
What do you consider the key accomplishment of your Legacy Project?
It encouraged and promoted the study of Indiana Women's history. The positive response to the event has resulted in a planned second Women's History conference in 2017. Indiana Humanities has approached the committee to discuss ideas on ways to incorporate women's history into other educational opportunities.
Describe a highlight or most memorable moment related to your Legacy Project.
The closing plenary session summarized the standing of Indiana women's history today. The panel and attendees discussed how women's history might be delivered (collected, preserved, interpreted, and accessed) in the future within the new digital mediums. The session fielded ideas on how to promote a public discussion about the importance of women in Indiana history and encourage the statewide community to work together to ensure access to Indiana women's history in the future. The Hoosier Women at Work conference challenged the traditional narrative regarding women's history, and the papers presented conveyed a more balanced and nuanced interpretation of the role women have played in Hoosier history.
How/where are you preserving information and artifacts related to your Legacy Project?
The Indiana Historical Bureau has designed a website to host research information on
Indiana Women's history. The Indiana Magazine of History devoted the December 2016 issue – Hoosier Women at Work: A Bicentennial Legacy Project, publishing a selected number of the papers given at the conference.
Total number of volunteers who participated.
Estimated total attendance.
Photos of the Conference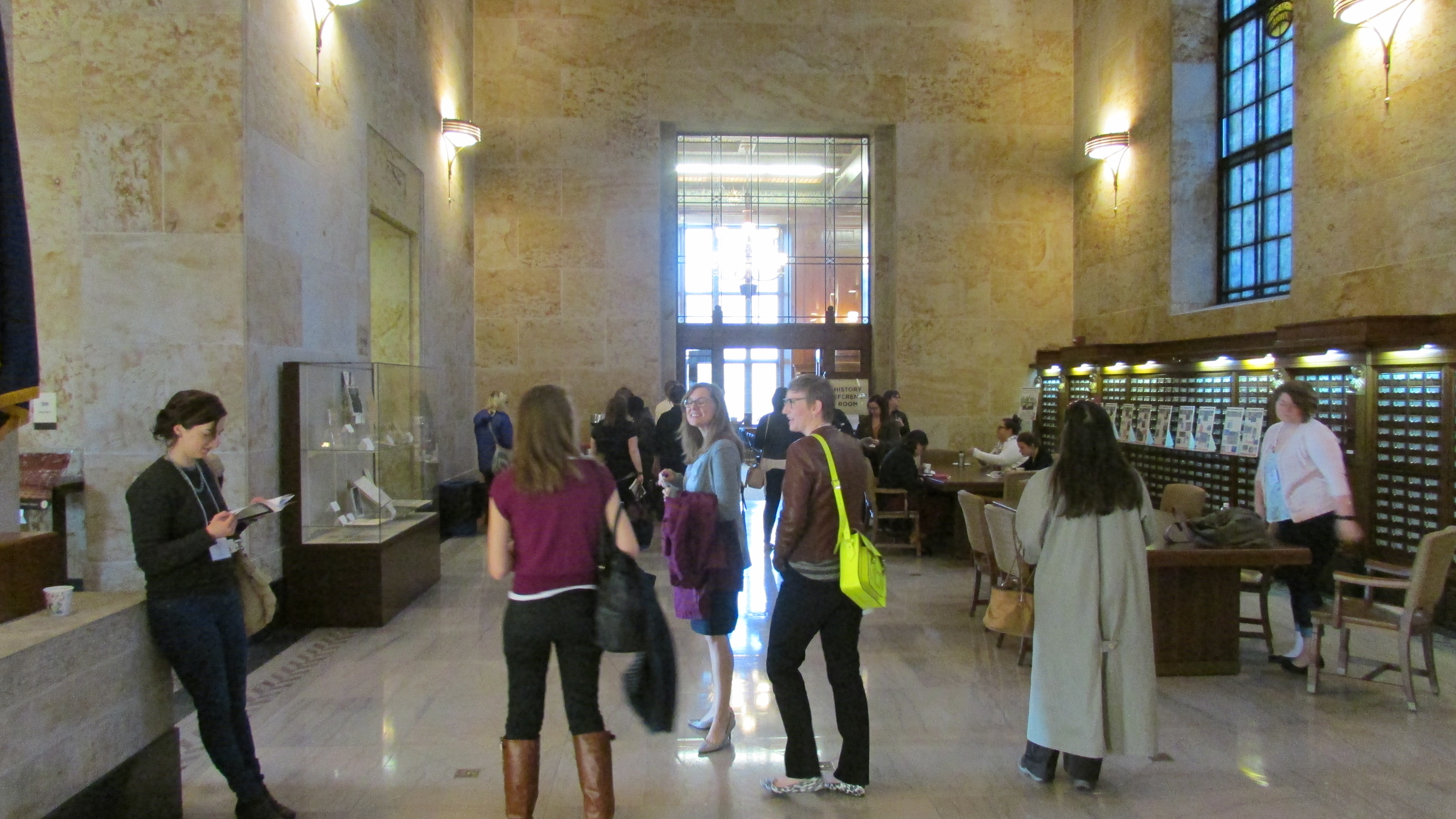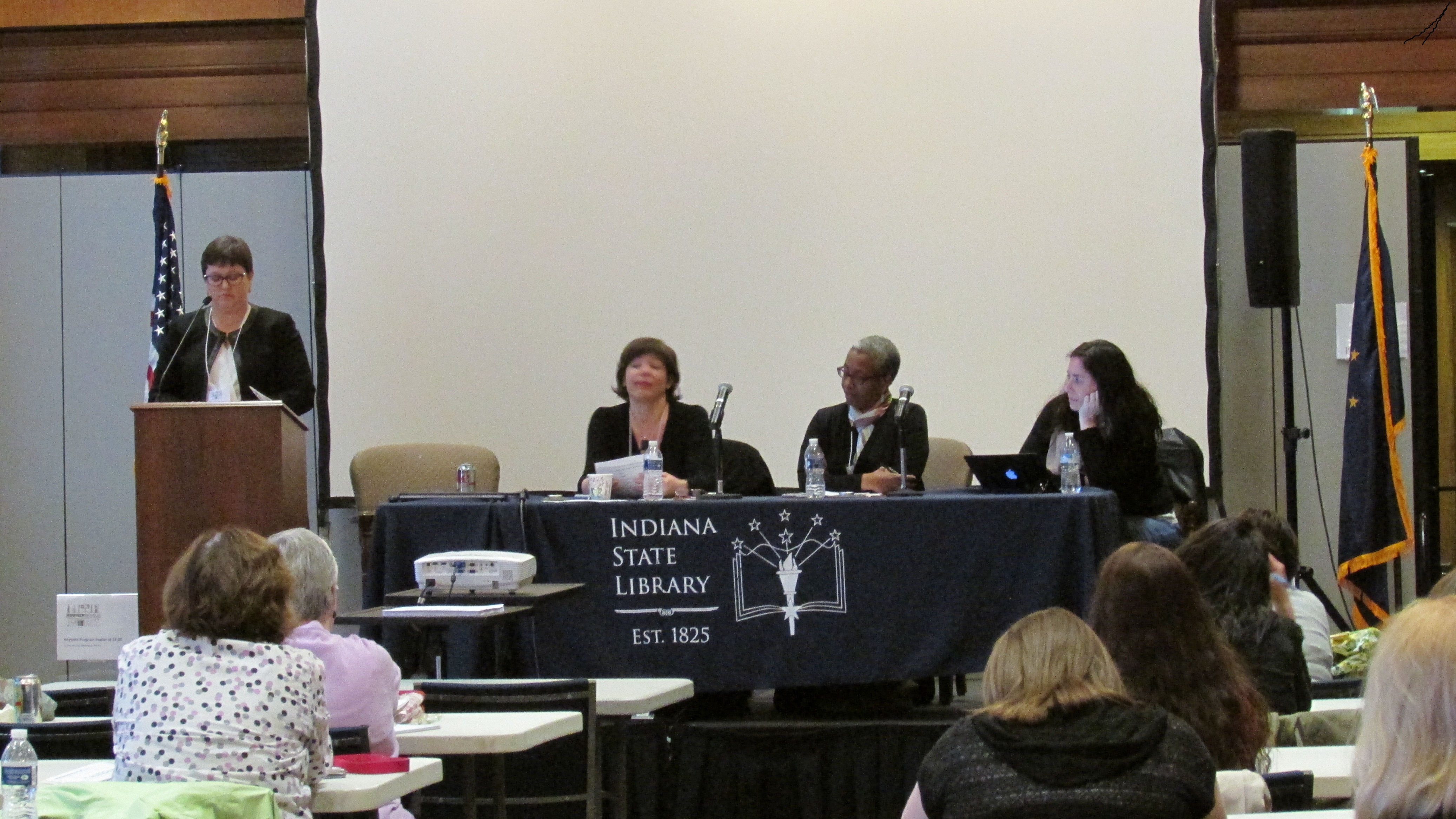 "Hoosier Women at Work" Conference Committee
Dani Pfaff, Indiana Historical Bureau
Marcia Caudell, Indiana State Library
Jeannie Regan-Dinius, Historic Preservation & Archaeology, Department of Natural Resources
Anita Morgan, Senior Lecturer and Director of Undergraduate Studies of Department of History, IUPUI
Nancy Conner, Indiana Humanities
Project Details
Organization: Indiana State Library, Indiana Historical Bureau, IDNR, Indiana Women's History Association
County: Marion
Contact: Marcia Caudell, 317-232-3727, mcaudell@library.in.gov
Type: Government/Municipal
Project Number: IBC-CI-264