Q&A with County Coordinators Fred Nation and Brittany Michaels
What do you consider the key accomplishment(s) of your county's Bicentennial celebration?
What Legacy Project do you most like to tell people about, and why?
One of the most widely regarded projects of the many amazing Legacy Projects from Vigo County is the Griffin Bike Park. Griffin Bike Park is a wonderful example of how Hoosiers come together and demonstrate hope and togetherness even during difficult times. The Griffin family experienced unimaginable pain at the loss of their son, Dale, while he was serving his country. The Griffins decided to share their idea of a wonderful bike park where families could spend time together, and the community rallied behind the family and their amazing idea. The Griffin Bike Park is truly a treasure in Vigo County, the state of Indiana, and the nation.
Describe a highlight or most memorable moment related to your county's Bicentennial celebration.
There are many memorable moments for Vigo County and Terre Haute as we celebrated Bicentennial anniversaries for both the city and the state, together. One of the highlights for Vigo County was bringing the Indiana Bicentennial Torch down the Wabash River on a hovercraft to Fairbanks Park during the torch relay. It was a warm and sunny evening, and cannon sounds were fired as the torch, carried by local meteorologist Jesse Walker, approached the bank where many excited Hautians awaited the relay.
How/where are you preserving information and artifacts related to your county's celebration?
Information about Terre Haute's history can be found in the 2016 commemorative Bicentennial publication, Celebrating 200. Information and artifacts regarding Bicentennial celebrations can be located at the Vigo County Public Library and the Vigo County Historical Society.
Total number of volunteers who participated.
Estimated total attendance.
Estimated dollar amount raised.
Estimated dollar amount spent.
Vigo County Legacy Projects
Photos of Vigo County's Bicentennial Activities and Events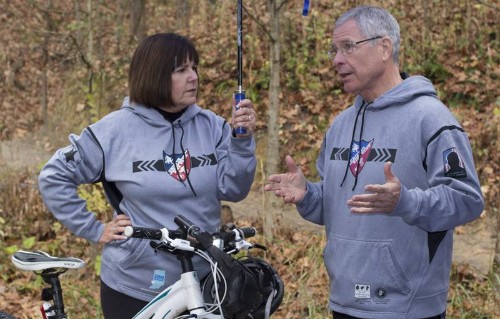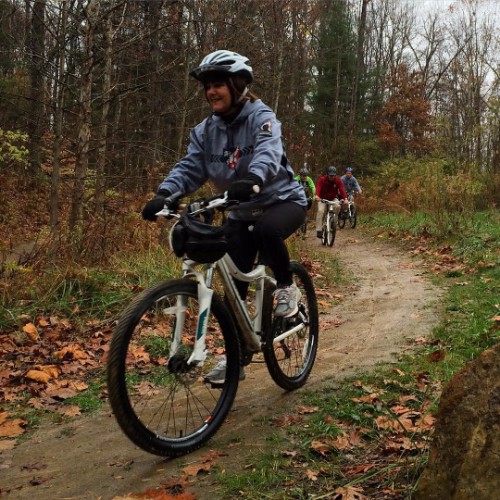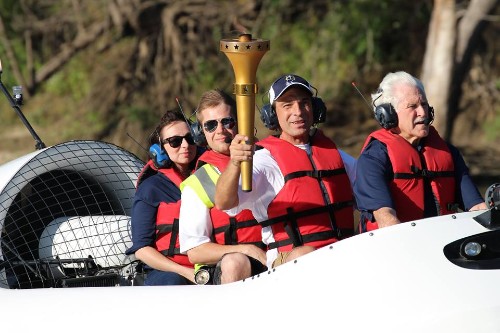 Vigo County Facts
Vigo County is named in honor of Colonel Francis Vigo, of Italian heritage but a citizen of Spain due to residence in St. Louis.
He is credited with great assistance to George Rogers Clark, both in financing Clark's exploration and American Revolutionary War efforts, and in service as an agent obtaining military information for Clark against British campaigns on the then frontier.
James S. Hinton was the first African American legislator elected in Indiana. He was seated in the Indiana House of Representatives on January 6, 1881 and served one term.
Hinton was born to free African American parents in North Carolina; the family moved to Terre Haute, Indiana by 1850.
Hinton promoted the Republican "party of Lincoln" to African American voters in Tennessee and Indiana. He served as a presidential elector, 1872, and was the first African American to hold a state office when he was appointed a trustee of the Wabash and Erie Canal, 1874-78.
"Let us be consistent in all our actions. Asking nothing for ourselves which we are not willing to yield to others." Quoted from "Speech Delivered by JS Hinton at Woods Hill," Vigo County…July 4, 1876.
Terre Haute, Vigo County, has been recognized as a Tree City USA by the Division of Forestry for the Indiana Department of Natural Resources and also received the Growth Award, which notes a higher standard of excellence for urban forestry management.
Vigo County is home to one of the oldest brands in America — Clabber Girl Baking Powder. The Clabber Girl Museum is in downtown Terre Haute., housed in the Hulman & Company building built in 1892.The museum is adjacent to the building where the Clabber Girl Baking Powder is still manufactured today.
Vigo County is igniting the future for the Hoosier state through education opportunities. It is home to Indiana State University, Ivy Tech Community College, Rose–Hulman Institute of Technology, Saint Mary-of-the-Woods College and Harrison College.
Indiana has a saint? Saint Mary of the Woods College was started by Saint Mother Theodore Guerin, who lived in Indiana. Saint Theodore was born in 1798 in the village of Etables-sur-Mer in Brittany, France, and led an extraordinary life. She was declared a saint by the Roman Catholic Church in 2006.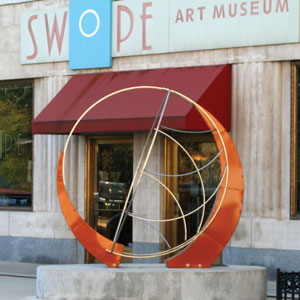 The Swope Art Museum, open and free to the public since 1942, boasts a nationally recognized collection of American art including work by Edward Hopper, Grant Wood, Thomas Hart Benton, Janet Scudder, Andy Warhol, Ruth Pratt Bobbs, Robert Motherwell, Robert Rauschenberg and many others.
The American Federation of Labor (AFL) was organized in Terre Haute in 1881.
The county is one of the best bellwether regions for voting in U.S. presidential elections; it has voted for the winning candidate in every election since 1956 and in all but two elections since 1892. It continued the trend in 2012, voting for President Barack Obama by only a half point margin.
County Seat: Terre Haute
Year Organized: 1818
Square Miles: 403.31
Vigo County Bicentennial Committee
Fred Nation, County Coordinator
Brittany Michaels, County Coordinator
Mayor Duke Bennett
Kristin Craig
Teresa Exline
Dee Reed
Mike McCormick
Susan Tingley
Elizabeth Scamihorn
Megan Maxie
Rachel Lesie
Noah Coley
Brooks More
Kathy Deal
Lisa Johnson
MaryLee Hagan
Shelley Klingerman
Billy Hubbard
Boo Lloyd
B.J. Riley