Q&A with County Coordinator Lauren Lee
What do you consider the key accomplishment(s) of your county's bicentennial celebration?
The coordination and support of the signature Torch Relay project was spectacular. Over 45 nominees were submitted, 22 were selected from across the county. We had 13 legacy projects, ranging from historical tractor shows to 6th grade art projects. Bringing awareness of the Bicentennial to Benton County was the most rewarding and challenging aspect of the annual celebration.
What Legacy Project do you most like to tell people about, and why?
I am most proud of establishing 3 little free libraries in our community. However, I also enjoy telling people about the Otterbein 6th grade mural project. The local library, elementary school, and non-profit arts federation collaborated on creating a visual display. This representation of "what it's like to live in Benton County in 2016" was a fun experience for the kids as they got to paint directly on the public library's walls.
Describe a highlight or most memorable moment related to your county's bicentennial celebration.
The stretch of the Torch Relay that passed by the historic Dan Patch Barn. We had a gracious volunteer that brought her horse and cart to the barn, in Oxford Indiana. One of the torchbearers rode in the car while she drove by the historic site.
How/where are you preserving information and artifacts related to your county's celebration?
Do you have a website and/or social media presence?
Total number of volunteers who participated.
Estimated total attendance.
Estimated dollar amount raised.
Estimated dollar amount spent.
Benton County Legacy Projects
Photos from Benton County Bicentennial Events / Activities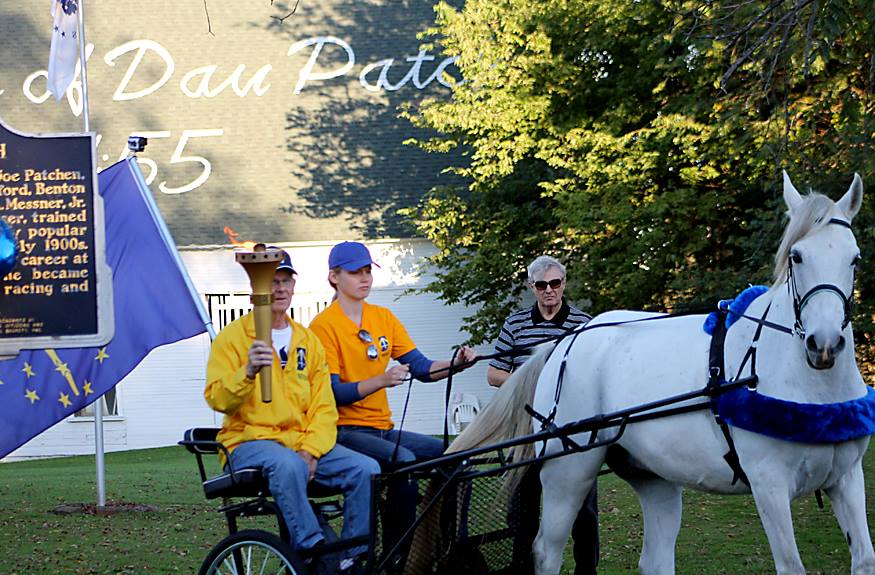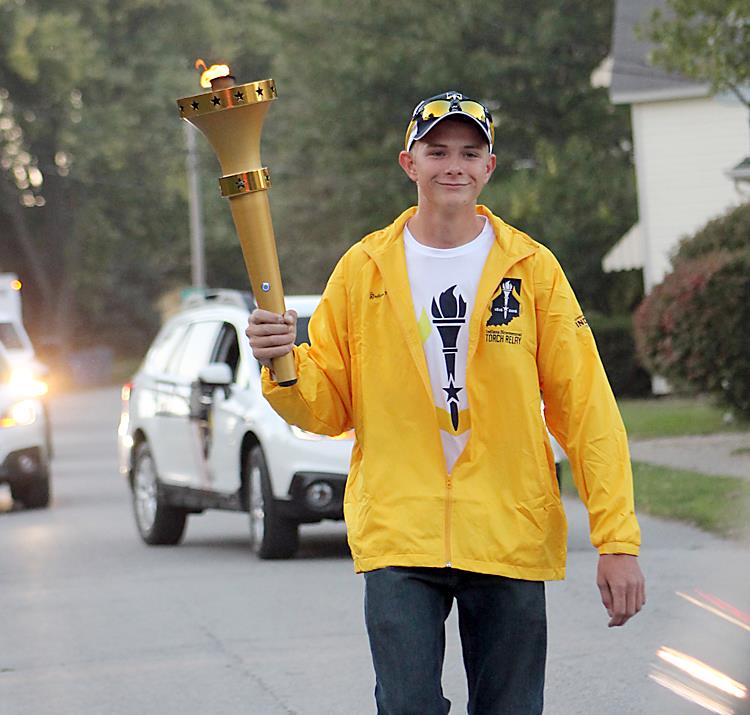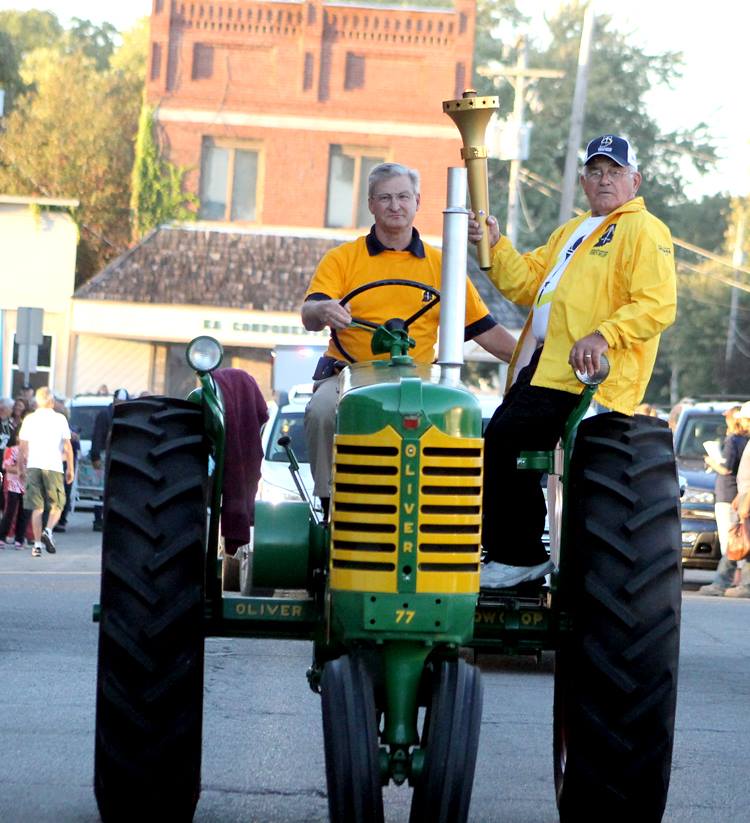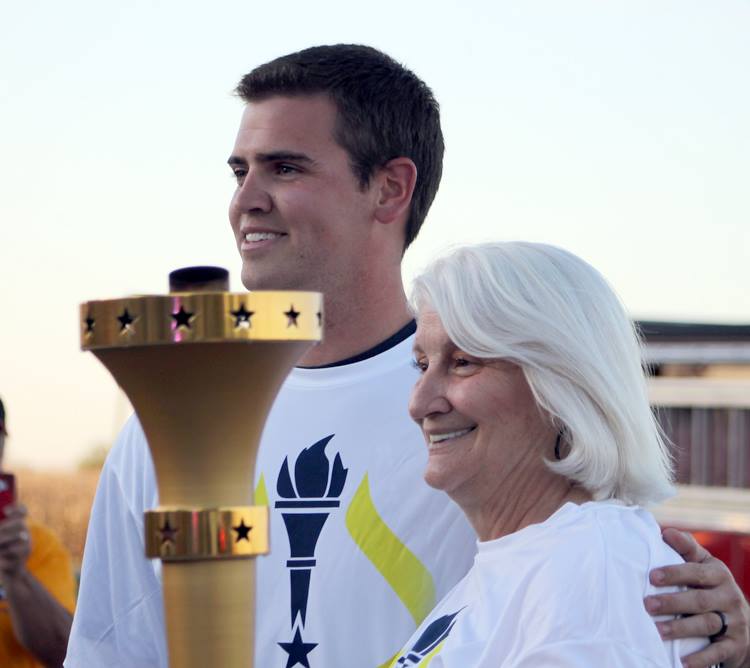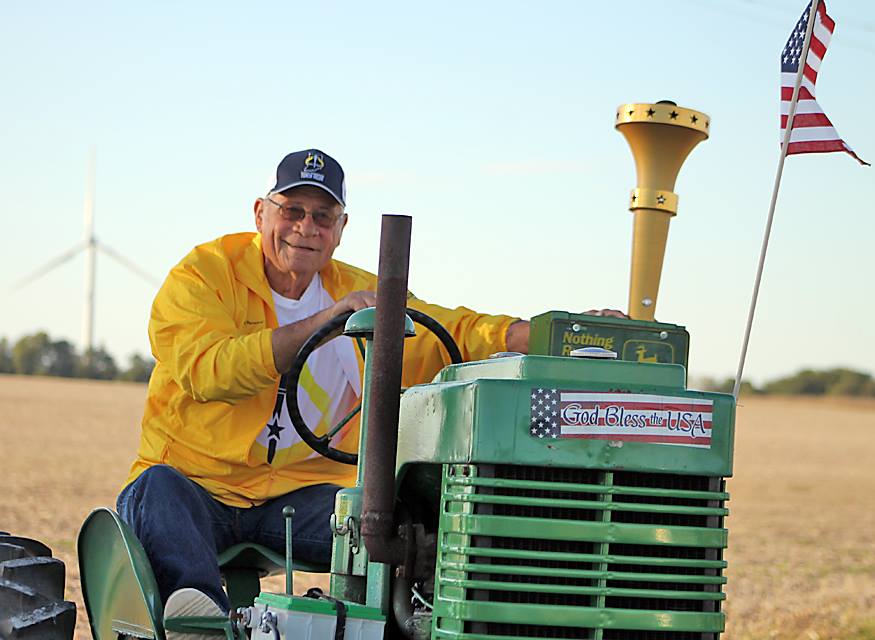 Benton County Bicentennial Committee
Lauren Lee, Coordinator
Nancy Lee
John Lee
Janet Kult
Joe Kult
Al Hefner
Mary Gardner
Stepheny Lemenager
Lynn Strasburger
Rose Vanderwal
Benton County Facts
Benton County was formed on February 18, 1840. It is named for Thomas H. Benton (D), U.S. Senator from Missouri.The original county seat selected in 1843 was Oxford, but after a long struggle between contending factions it was moved to Fowler in 1874.
About the Courthouse: Gordon Randall was the architect. The building was completed in 1874.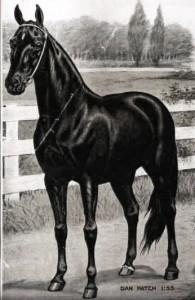 Dan Patch – A Hoosier Born Horse Legend
Dan Patch was born at Oxford Indiana in 1896 and grew up into a fine colt in the stables of Dan Messner. Dan Patch earned the title of being the "World's Champion Harness Horse" and the "greatest harness horse in the history of the two-wheel sulky'. These titles and this crown he won when he set the world of 1.55 for the mile in a record that has been equaled once but never broken.
Dan Patch Days, offers fun for young and old alike. Throughout the weekend, an estimated 10,000 people typically come to the Community Park in Savage to enjoy wonderful food, fantastic entertainment, spectacular fireworks, great hospitality and much more.
Fun for everyone includes Dan Patch 5K Pace and 1-Mile Fun Run, kiddie carnival and inflatable rides , Lifetime Fitness Strong Man competition, Circus Manduhai, and a Perkins pie eating contest along with some old favorites like the petting zoo, train rides and pony rides.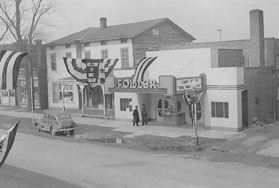 Fowler's historic theater has undergone renovations. The last remaining local movie theater within a 30-mile radius, it has been operating since its construction in 1940. When it was built, the Fowler Theatre was a grand state-of-the-art facility with grandiose decorating and all the technological marvels of the time. It was one of the most ornate and impressive theaters in the region. In fact, the Fowler Theatre was one of only 5 movie theaters in the country to premier Gone with the Wind!
Visit the Earl Park Festival
The fall festival is widely known for its free family entertainment including a kids carnival, truck and tractor pull, demolition derby, parade, car show, softball tournament, horseshoe tournament and pedal tractor pull.
Enjoy a craft and flea market, Bluegrass music, and concession food stands each day of the festival. There is a different dinner specialty everyday, including a fish fry, spaghetti dinner, chicken noodle dinner, and chicken dinner. www.earlparkfestival.com
County Seat: Fowler
Year Organized: 1840
Square Miles: 406.42