Q&A with County Coordinator Josh Duke
What do you consider the key accomplishment(s) of your county's Bicentennial celebration?
There were so many. We were pleased with our county's participation in producing Legacy Projects and Bicentennial events throughout the year. Hendricks County finished the year ninth out of the 92 counties with 35 state-endorsed Legacy Projects. Hendricks County's projects varied from signature events to initiatives that will extend well beyond this generation, including a county time capsule and even an educational project to restore an old log cabin in Brownsburg.
What Legacy Project do you most like to tell people about, and why?
We had so many great projects that it is tough to single out just one, but the first one that always comes to mind for me is a firefighter-themed community park that was built in Danville. I don't know that the Jack Willard Community Park was the most significant Bicentennial project to come out of our county, but it came from my first presentation as County Coordinator to the Danville Rotary Club, which makes it significant to me. The collaboration that came between the Rotary Club; the town, which owned the vacant parcel of land; the fire and parks departments, who lent their ideas and expertise; and the community, which raised more than $100,000 in a short time, made it a great example of what I think this Bicentennial celebration was supposed to be about.
Describe a highlight or most memorable moment related to your county's Bicentennial celebration.
The highlight for me had to be the day the Torch Relay arrived here. A lot of planning and volunteer efforts went into making that celebration a grand event. It was the first time I served basically as an event organizer, so that was eye-opening to me and very rewarding to see it all come together and then to see the pride in the faces of everyone who participated made it special.
How/where are you preserving information and artifacts related to your county's celebration?
As I mentioned, we have a time capsule that won't be opened until the Tricentennial that will have some artifacts from the Bicentennial in it. In terms of the location for the banner and torch, that is still to be determined, but they will be placed in a prominent location within a county-owned building in Danville.
Do you have a website and/or social media presence (Facebook, Instagram, Twitter, etc.)?
Total number of volunteers who participated.
Estimated total attendance.
Estimated dollar amount raised.
Estimated dollar amount spent.
Hendricks County Legacy Projects
Hendricks County Facts
Hendricks County was named for Indiana Governor William Hendricks, who was serving at the time the county was formed.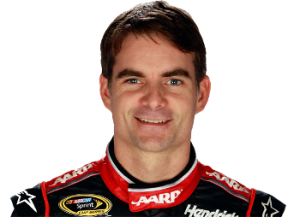 Jeff Gordon was raised in Pittsboro, Indiana. As an American professional stock car racing driver, Gordon drives the No. 24 Chevrolet SS for Hendrick Motorsports in the NASCAR Sprint Cup Series.
The county is the third-largest county located within the Indianapolis metropolitan area. Hendricks County is currently the second-fastest growing county in Indiana and 85th in the nation.
Hendricks County Historical Museum is located in the former Sheriff's Residence and jail. Built in 1866 at an approximate cost of $30,000, it served as the county jail until 1974.
The two-story brick structure is the only surviving example of the Second Empire style of architecture in the county. The Second Empire style was popular after the Civil War and has as defining elements, a central tower and a mansard roof.
The Hendricks County Museum is a fascinating place filled with artifacts dating back to 1866 when the Museum served as the Sheriff's Residence and jail. There are several rooms decorated in the period of early 1900s, including the kitchen, parlor and bedrooms. Come and experience the rich history of Hendricks County, Indiana.
County Seat: Danville
Year Organized: 1823
Square Miles: 406.91
Hendricks County Bicentennial Committee
Torch Relay Logistics Committee
Brad Dubois
Laura Parker
Capt. Jack Sadler
Annisa Rainey
Tracy Whetstone
Tom Klein
Capt. Jared McKee
Steve Bahr
Dustin Rumple
Josh Duke
Torchbearers Selection Committee
Clay Chafin
Bev Austin
Jim Diagostino
Judy Pingel
Brenda McCoy
Ben Comer
Josh Duke
Legacy Projects Committee
Susie Truax
Steve Patterson
Judy Pingel
Jo Terrell
Cindy Rutledge
Beth Cherry
Wendy Doyle
Susan Rozzi
Events Committee
Will Lacey
Lora Lacey
Karen Eddy
Jana Gilbert
Frank Cole
Kebra Fischer
Craig Brelage
Kathy Brelage
Marketing/Communications Committee
Josh Duke
Annisa Rainey
Susie Truax
Rhonda Beck
Janet Falkenberg
Sarah Ferguson