Q&A with County Coordinator Messy Modesitt
What do you consider the key accomplishment of your county's bicentennial celebration?
Our beautifully painted bison- Henry.

Our participation in the Indiana Bicentennial Torch Relay.

The Legacy Project- Our annual Memorial Day Parade a salute to the Indiana Bicentennial.
What Legacy Project do you most like to tell people about, and why?
Describe a highlight or most memorable moment related to your county's bicentennial celebration.
How/where are you preserving information and artifacts related to your county's celebration?
Our torch replica and other artifacts will hopefully find a home at the New Castle Henry County Public Library, in or just outside of the Indiana Room. If not there, we will donate them to the Henry County Historical Society.
Total number of volunteers who participated.
Estimated total attendance.
Henry County Legacy Projects
Photos from Henry County's Bicentennial Activities/Events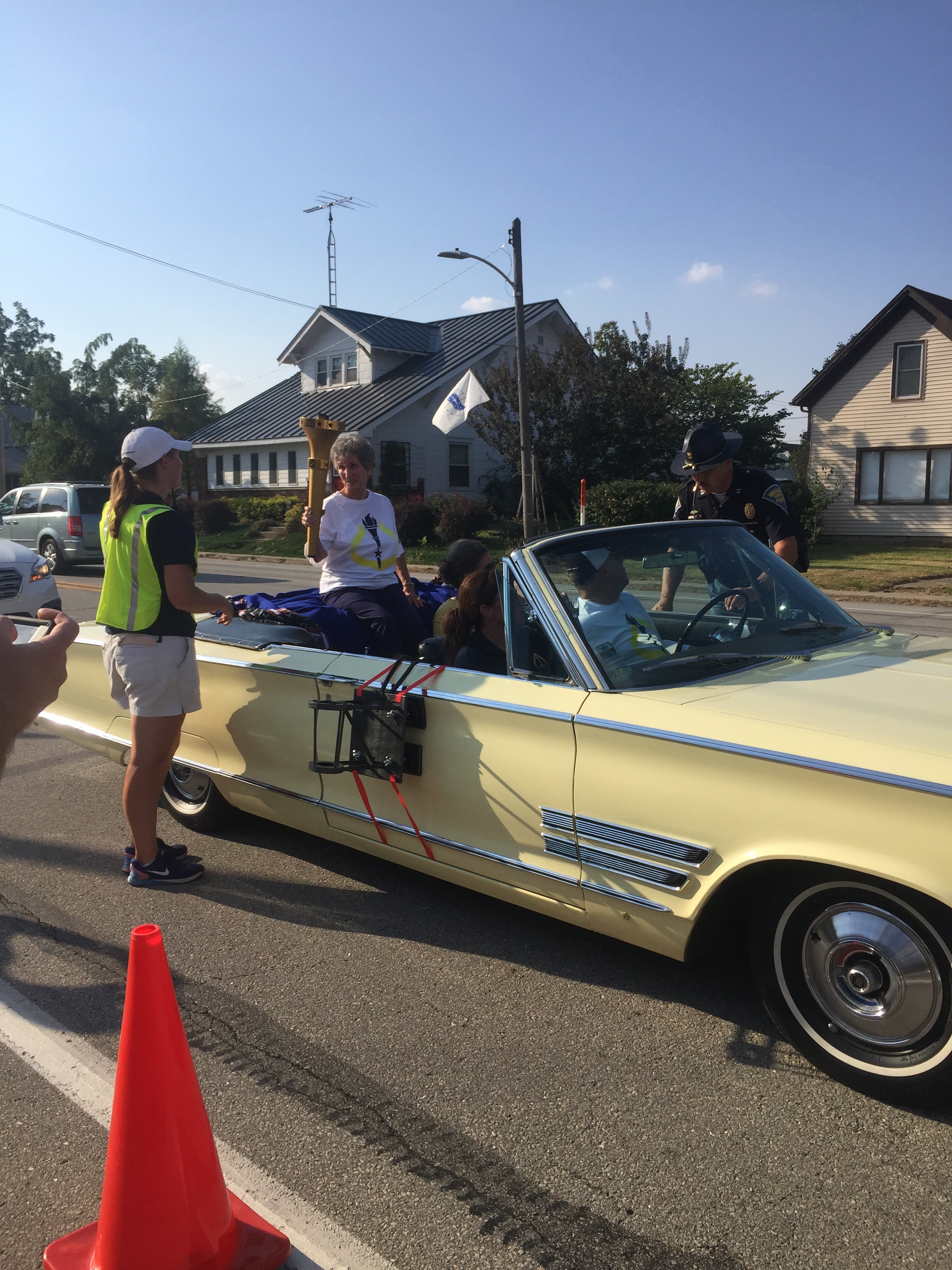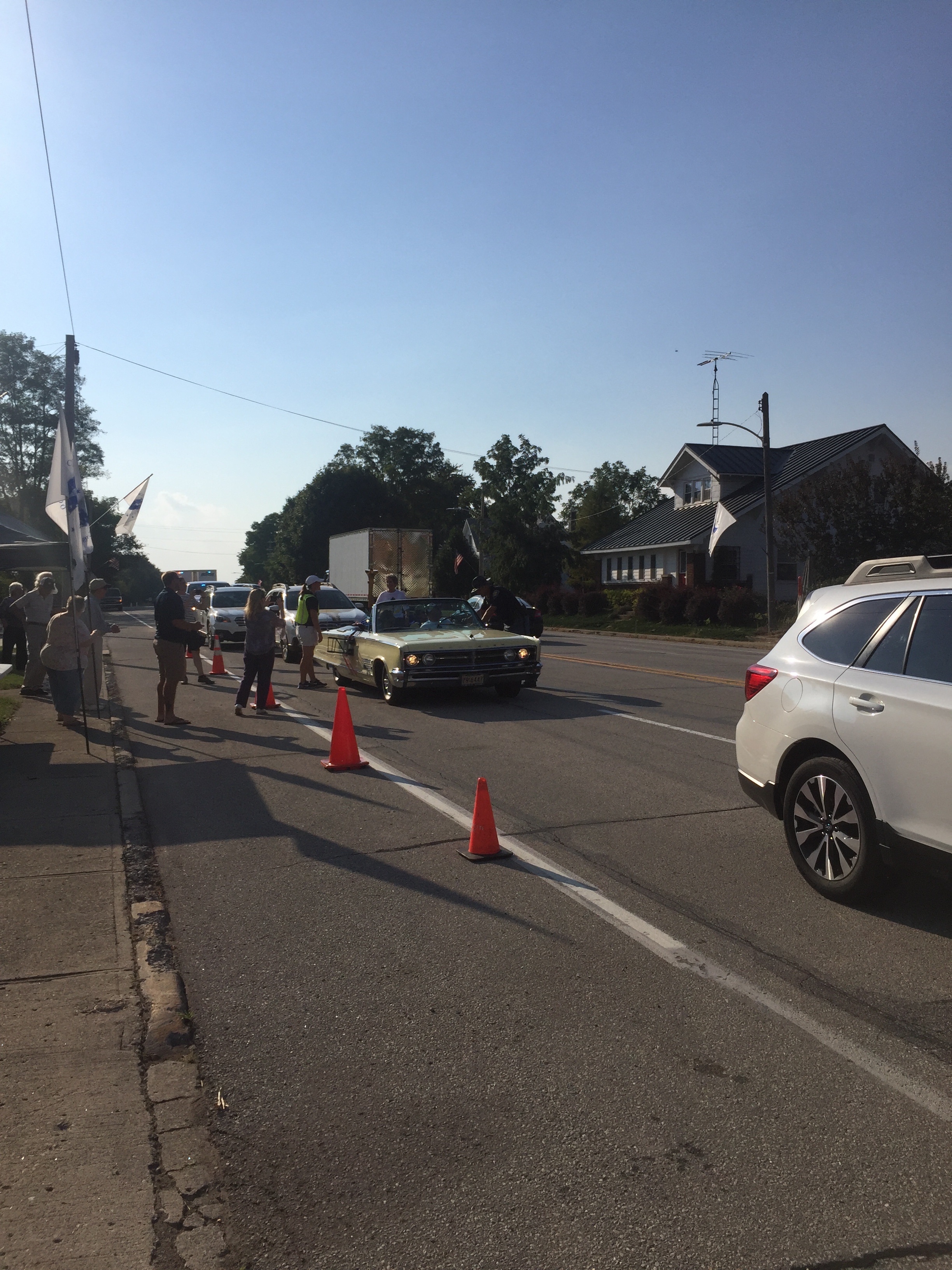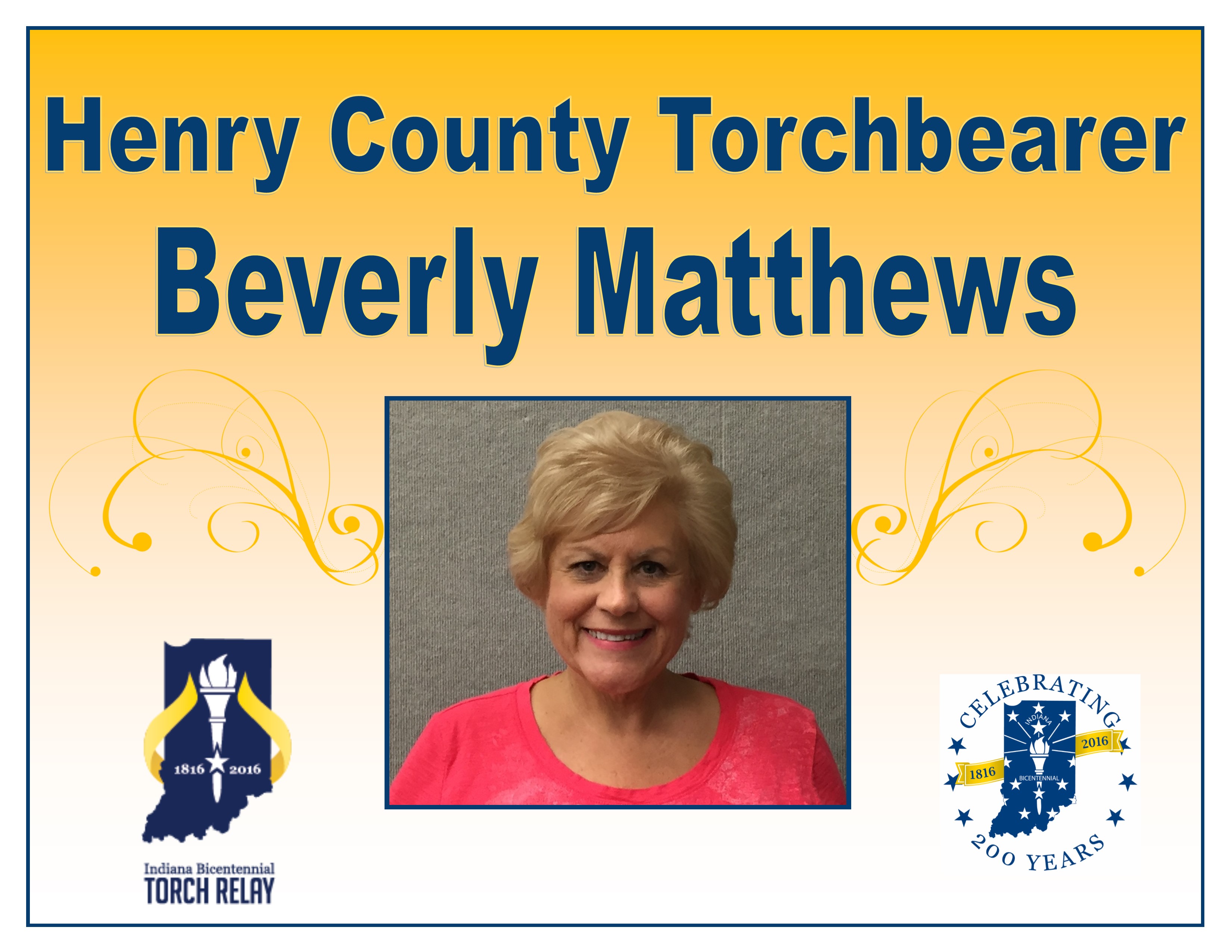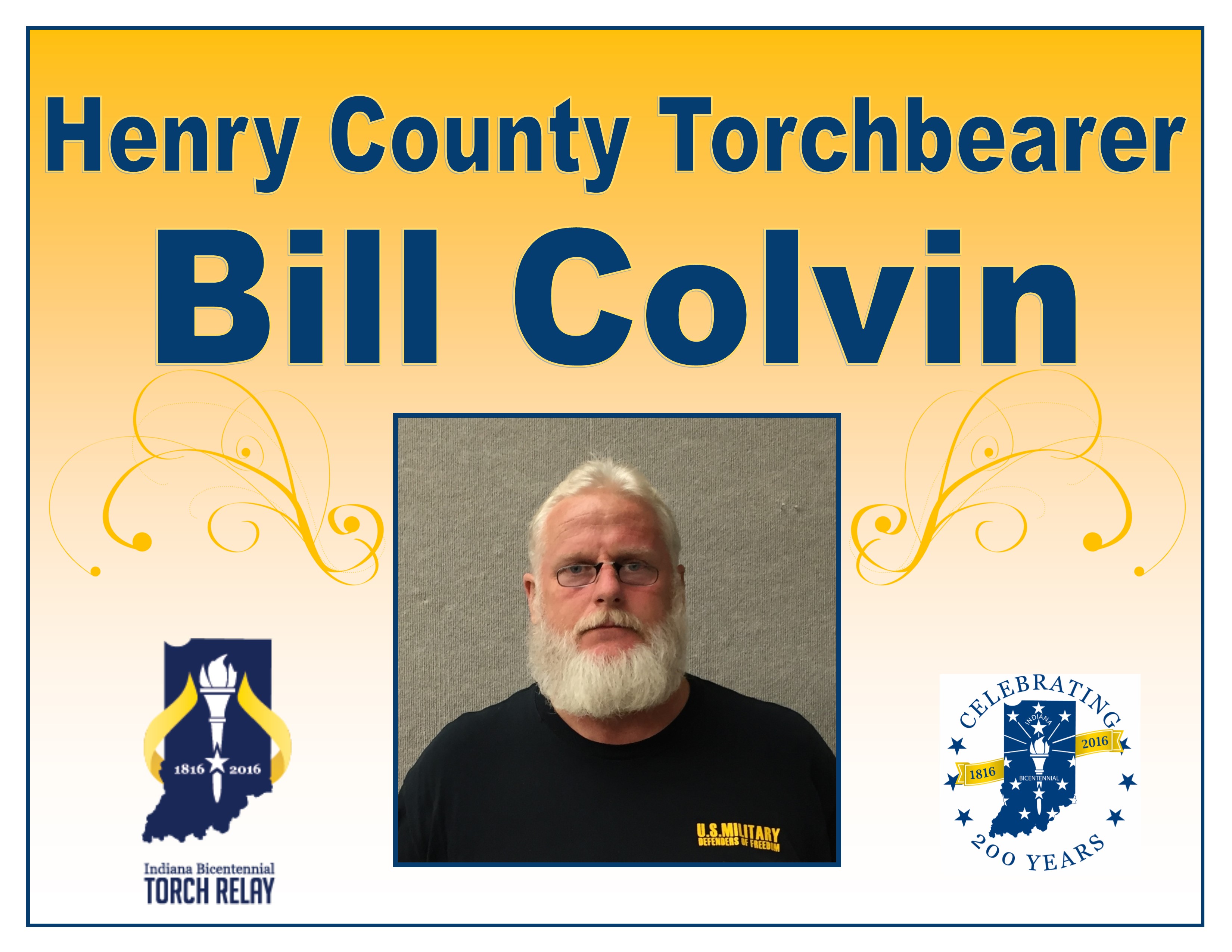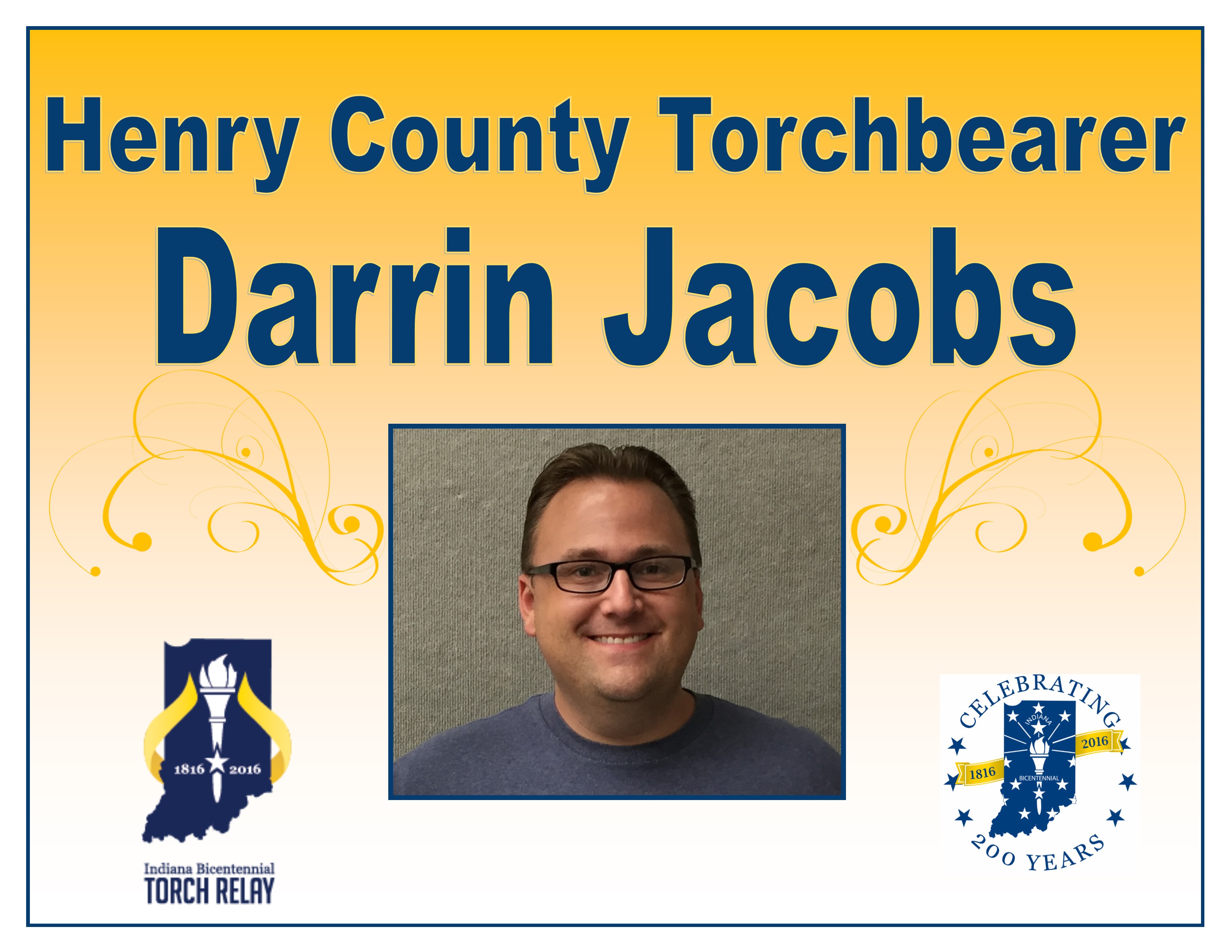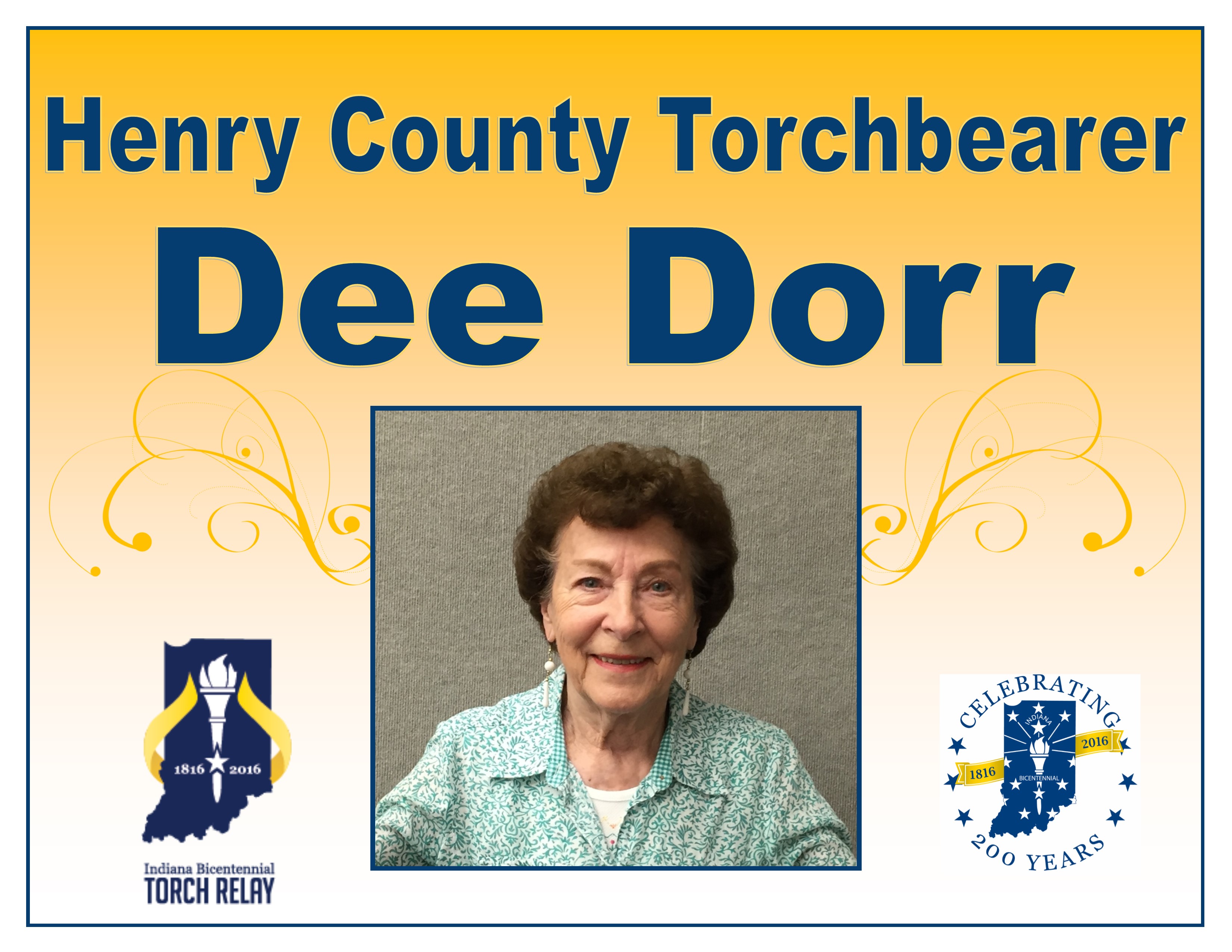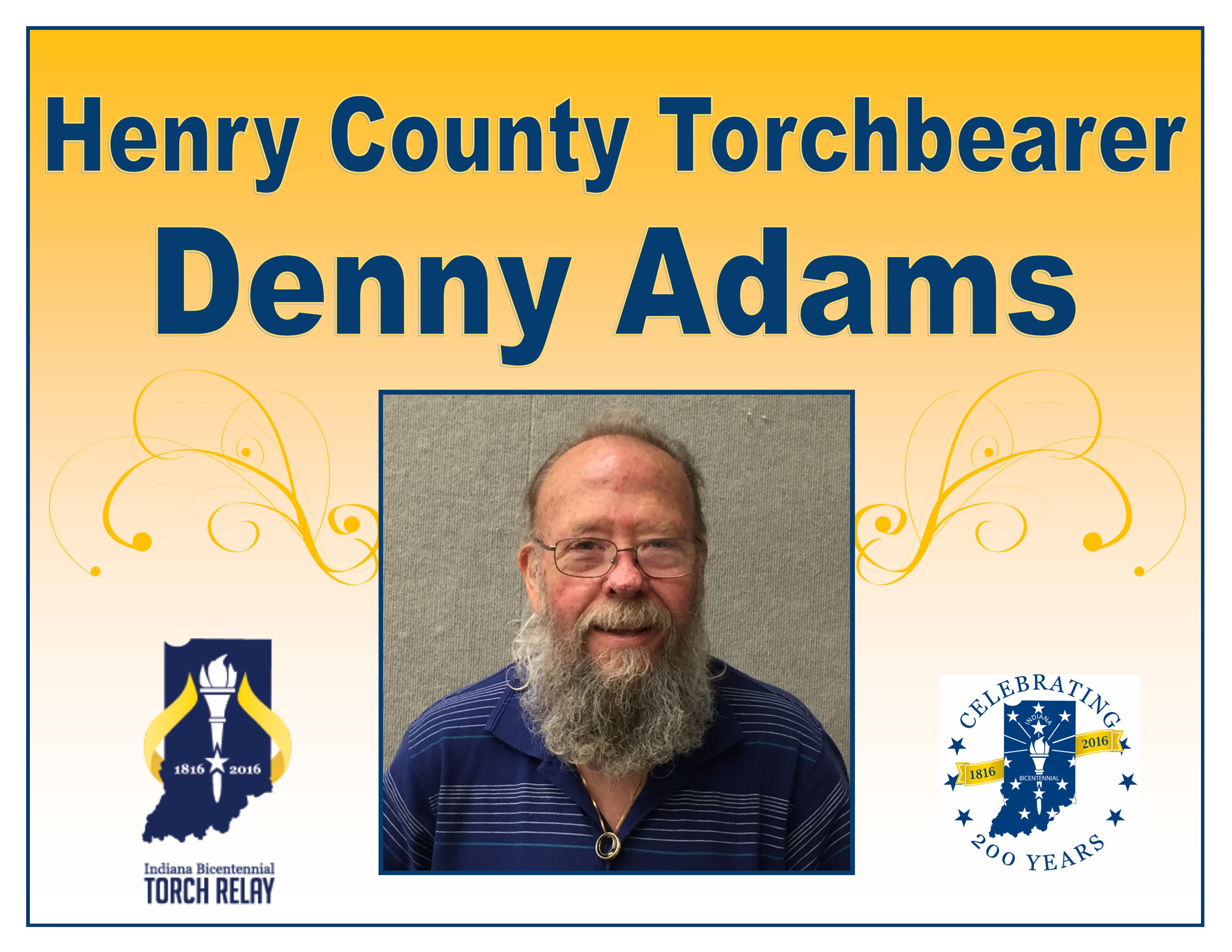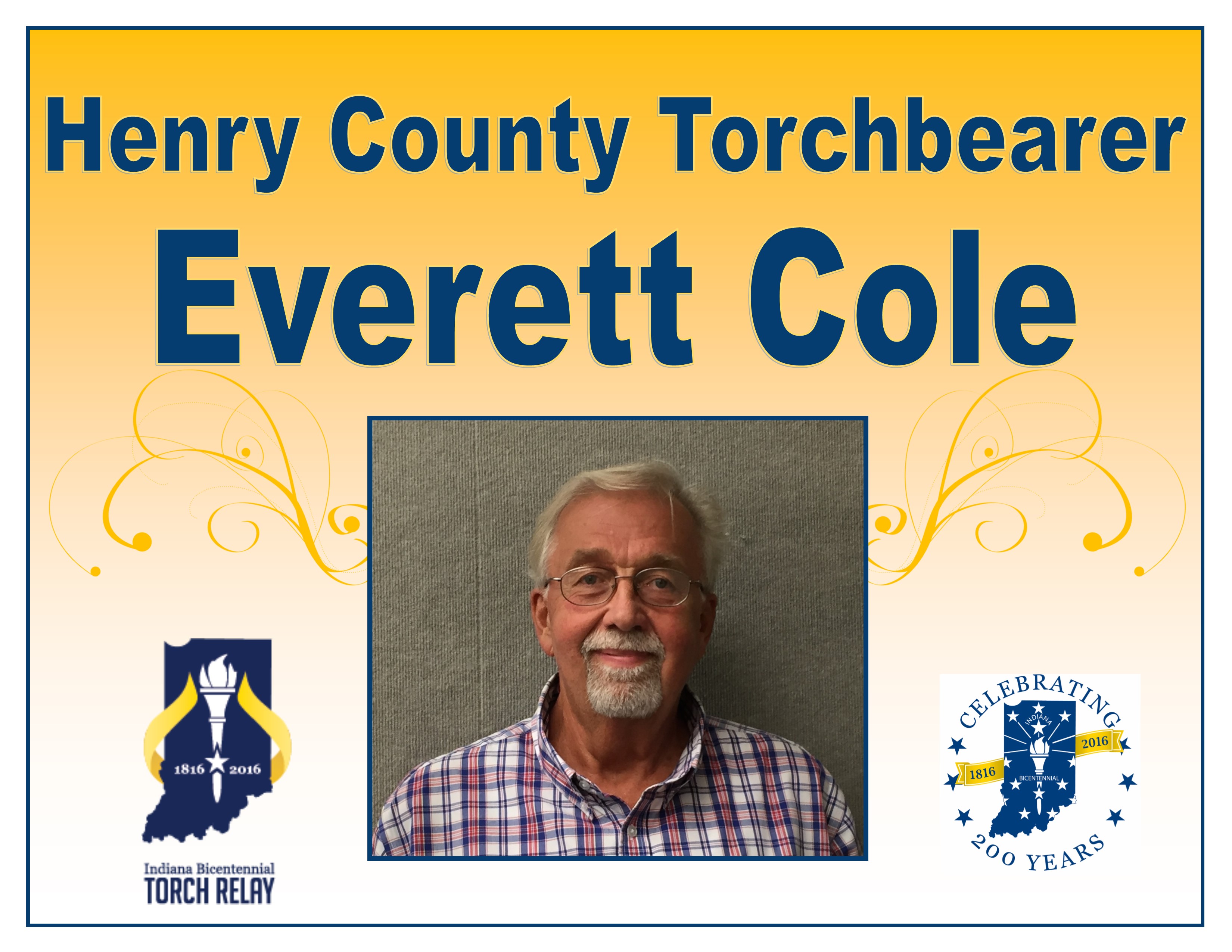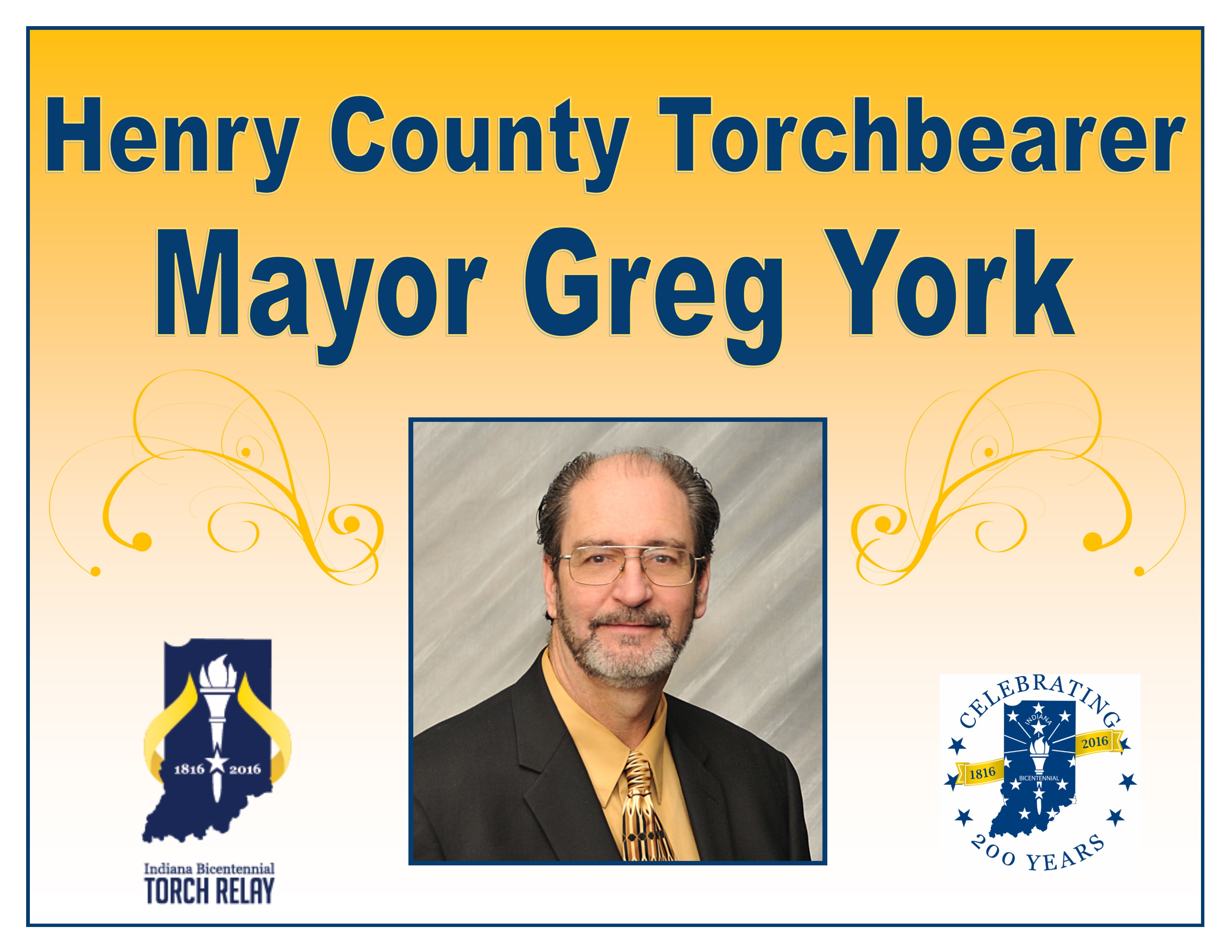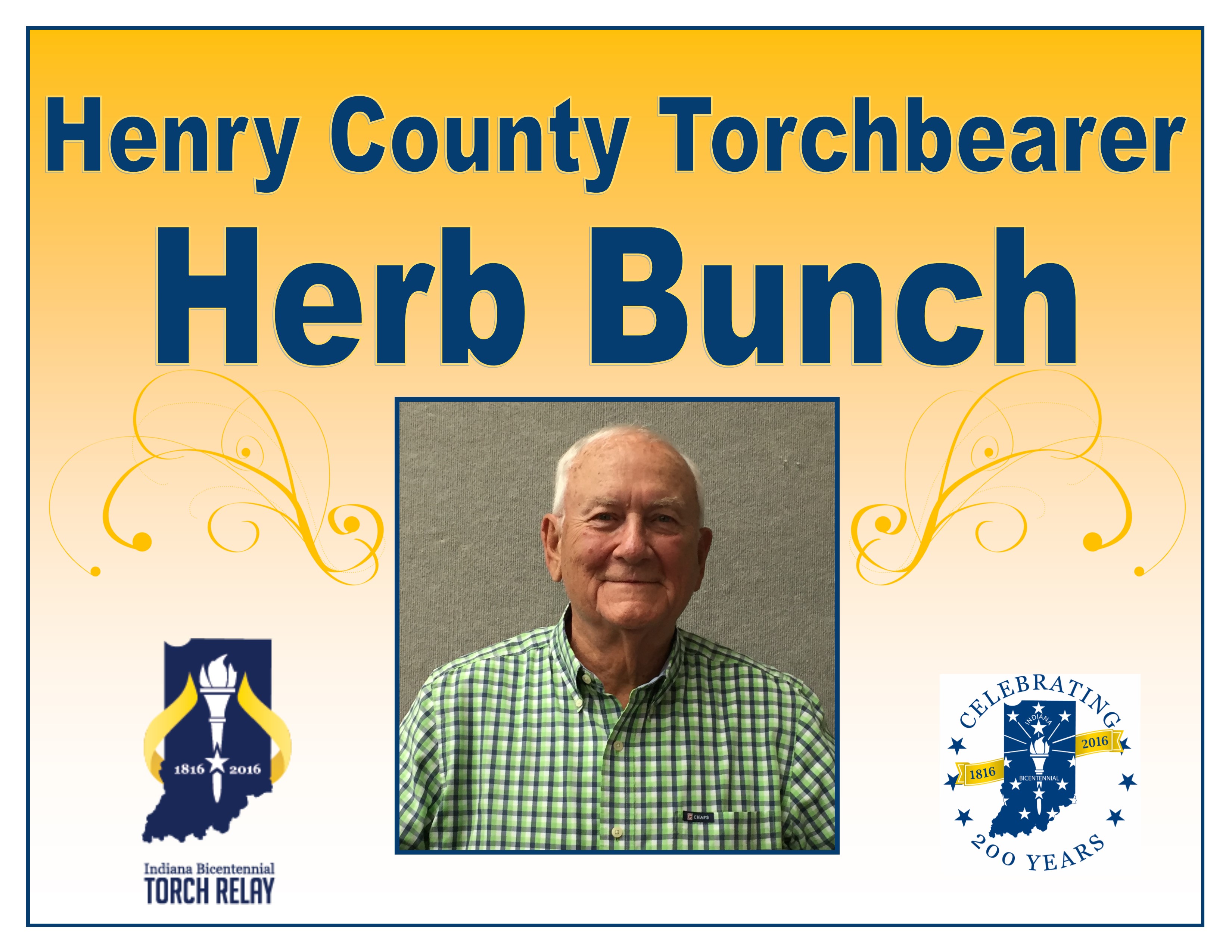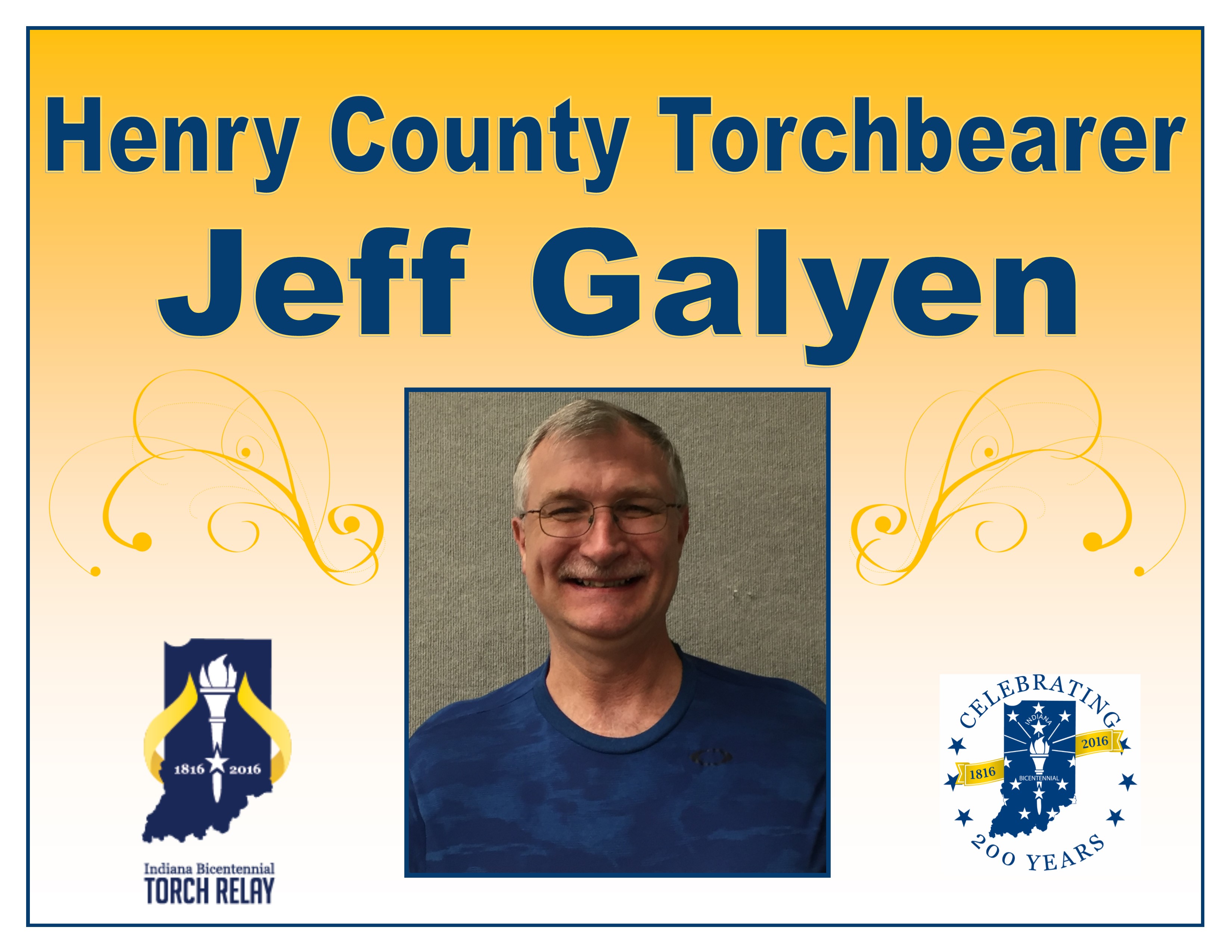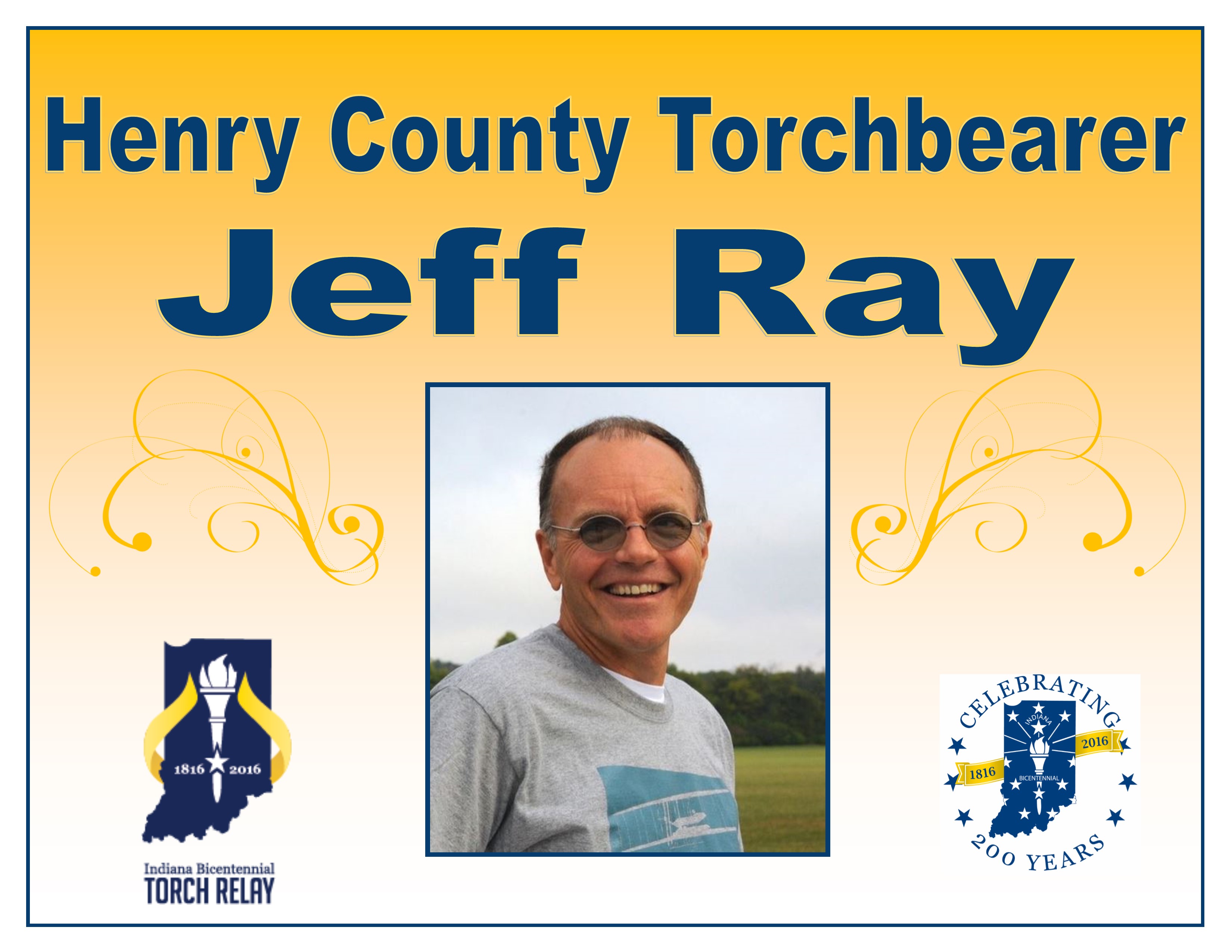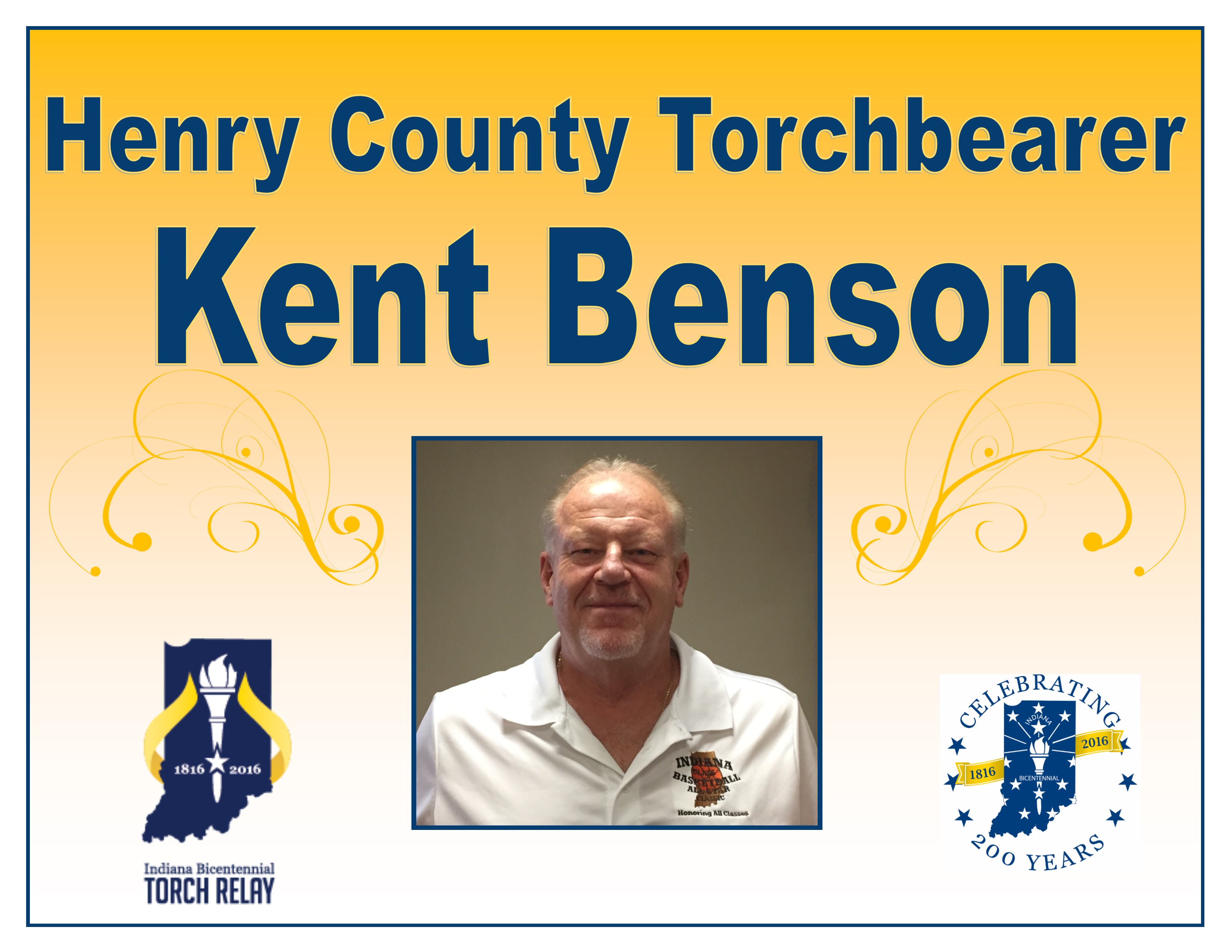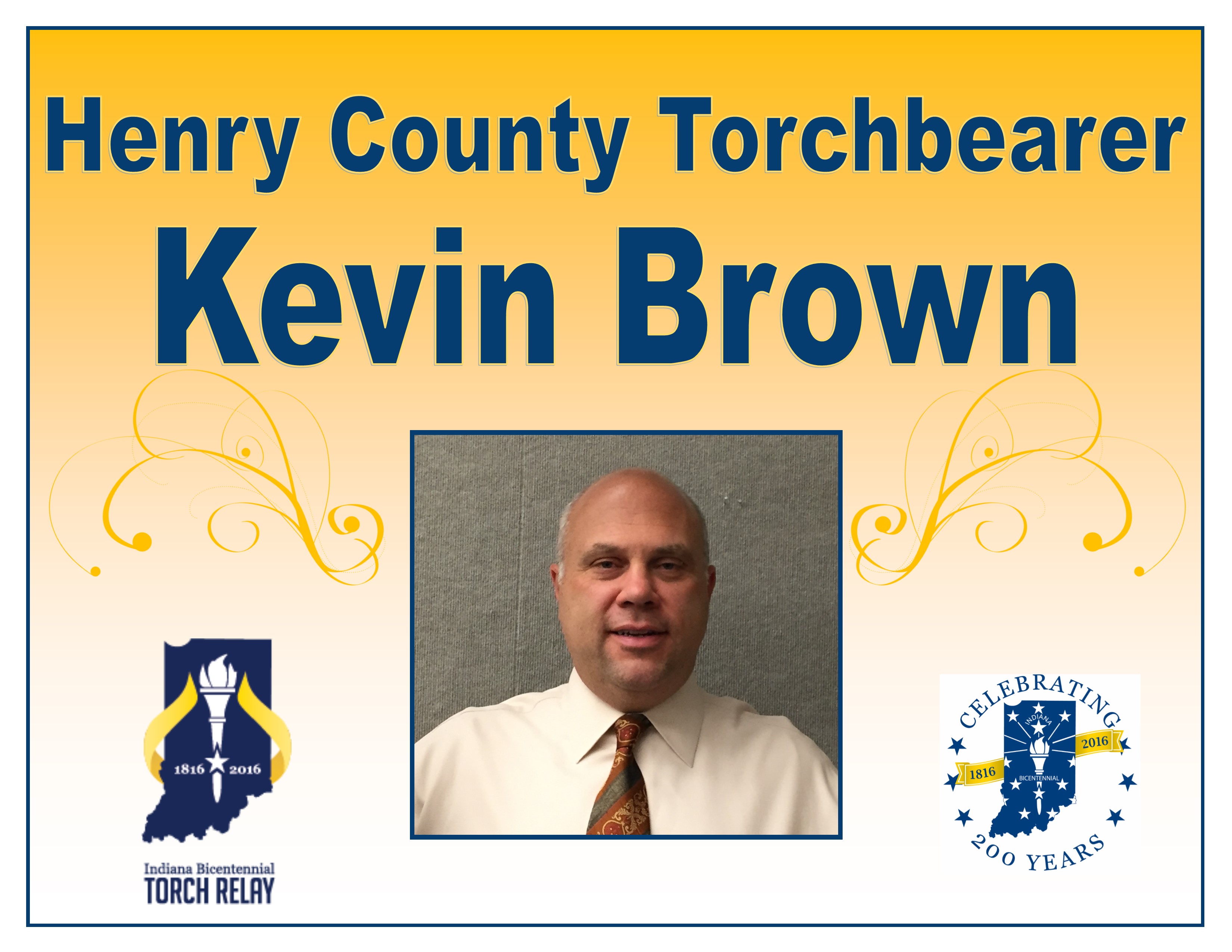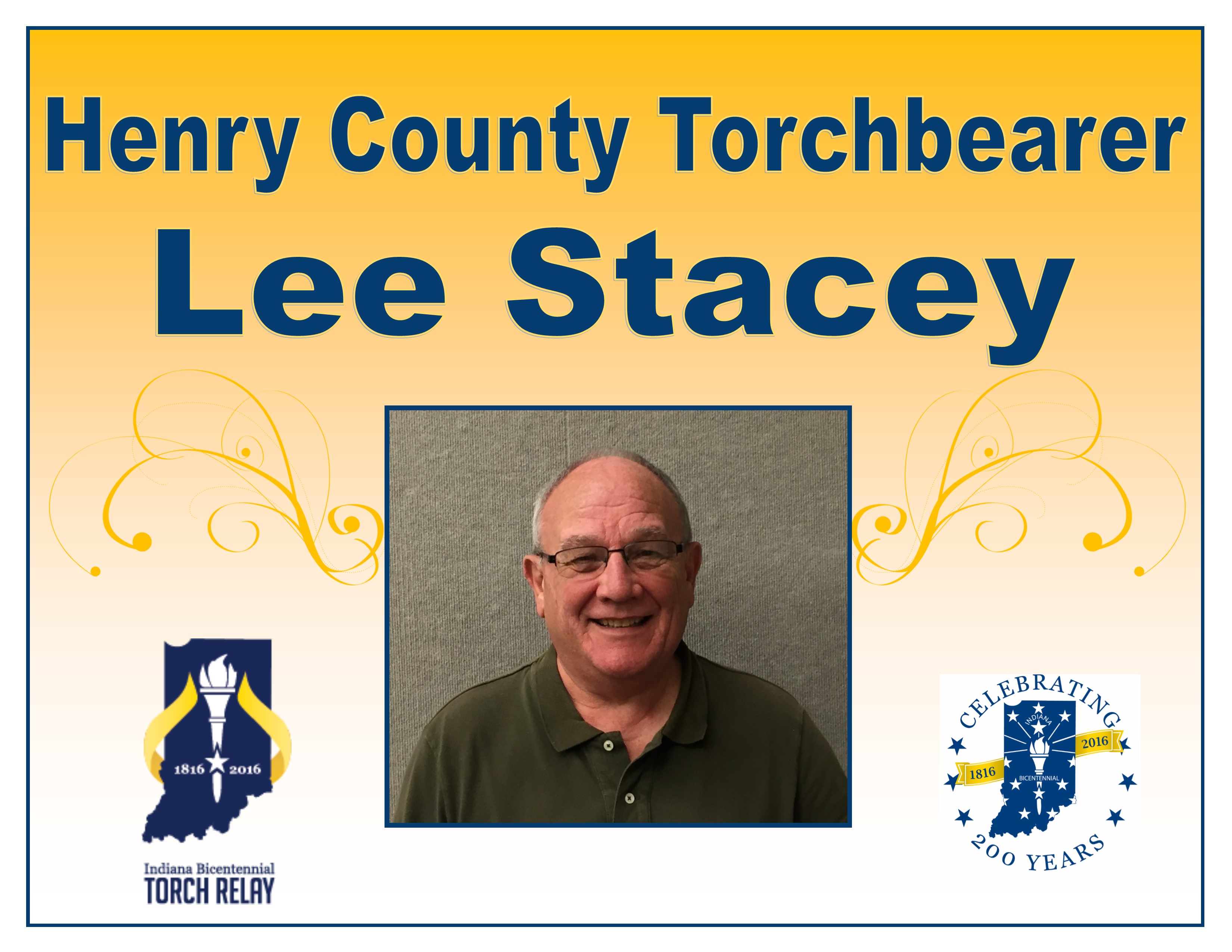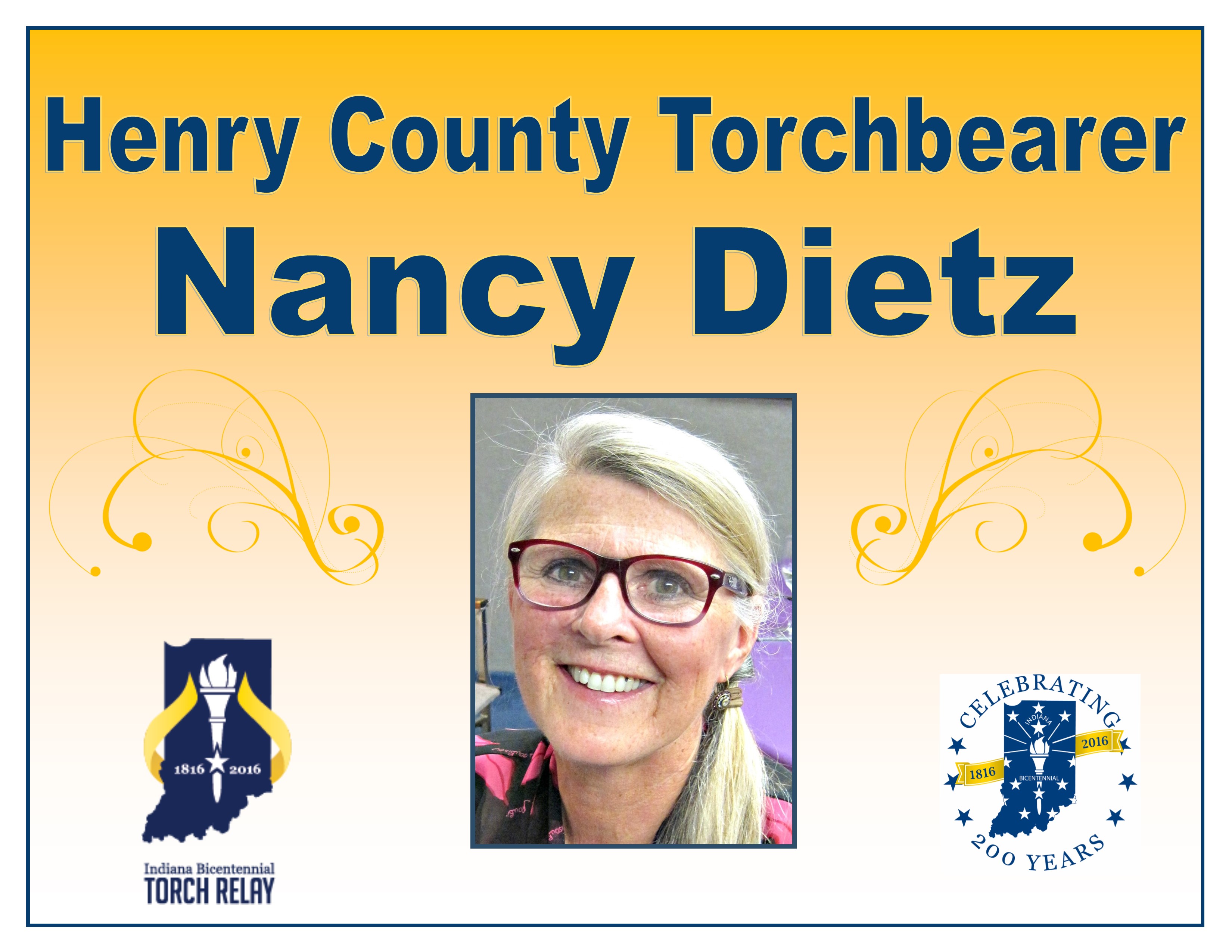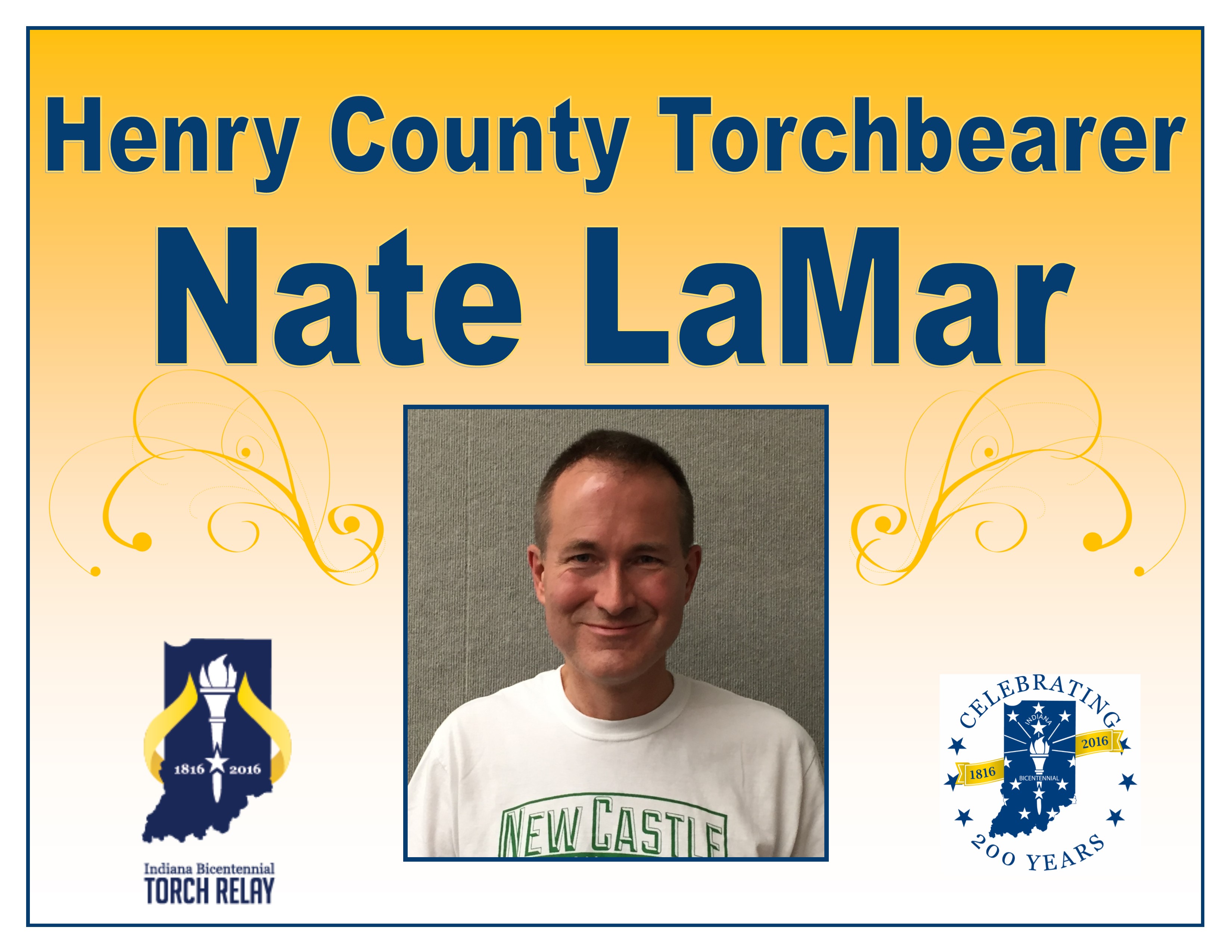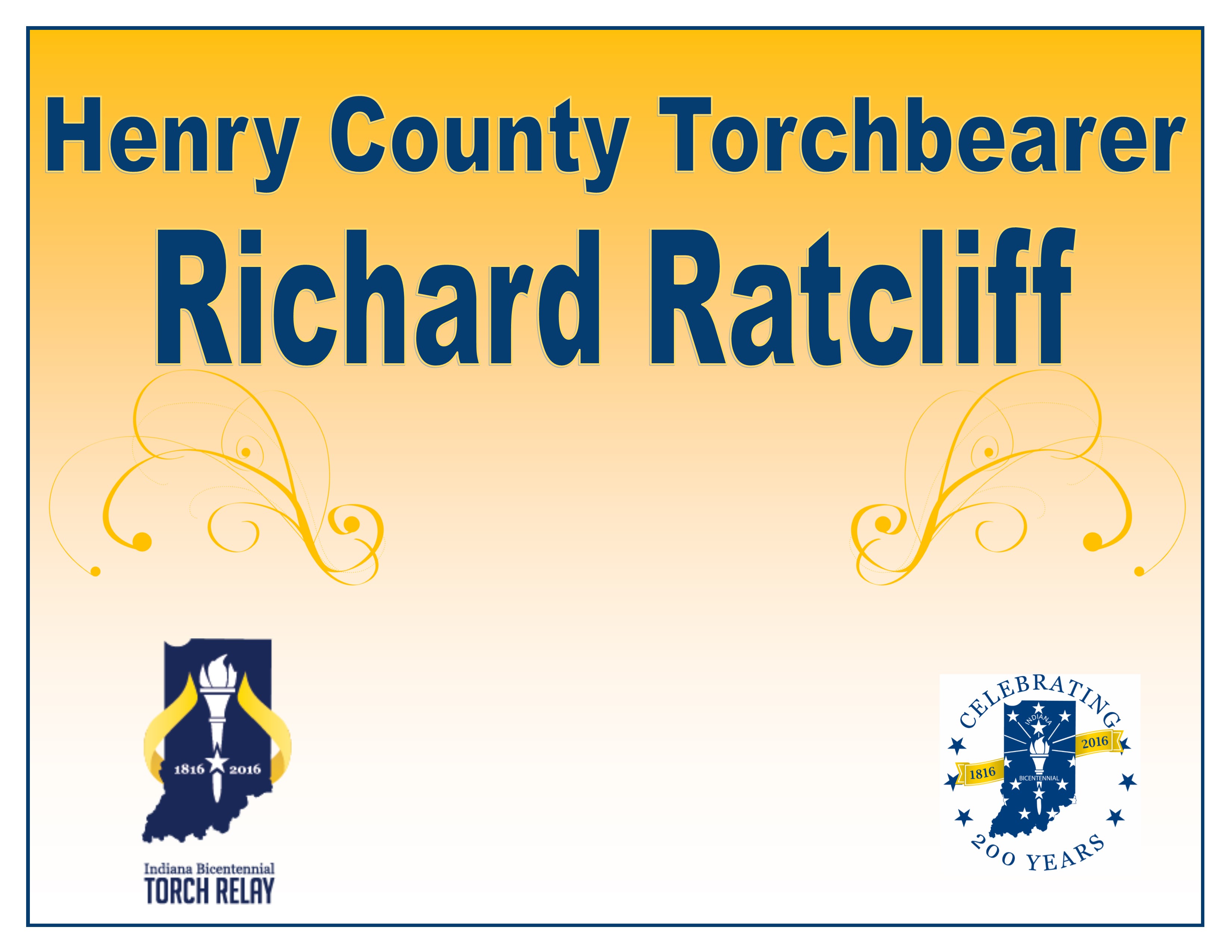 Henry County Facts
Henry County was formed in 1822. It was named for Patriot Patrick Henry, governor of Virginia.
About the courthouse: Isaac Hodgson was the architect and the building was completed in 1869.
About the roots of Hoosier Hysteria Visit the Indiana Basketball Hall of Fame in New Castle and learn how it all started. It began in Indiana with Crawfordsville players spreading the word about this new game of hoops to nearby communities in the late 1890s.
As the game spread, innovations began to appear. Backboards were place behind the goal to keep partisan fans in the balconies from interfering with visitor's shots. And the basket was replaced by a bottomless net so the ball no longer needed to be pushed out with a pole.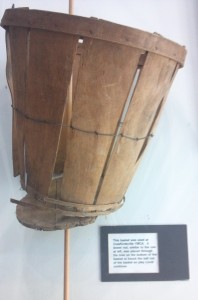 Henry County is home to New Castle Fieldhouse, the largest high school gymnasium in the world.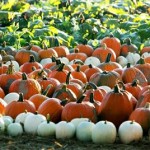 Visit the Boondocks…Farm
160 acres of Agri-tourism fun: Get lost in the 8-acre corn maze, pick a pumpkin out of the pumpkin patch and let the men launch their pumpkin, enjoy hayrides, a haunted trail and more in the fall. For the Christmas season, pick your Christmas Tree, Wagon ride through the woods, sing Christmas Carols around the bonfire, walk through a Christmas Wonderland and more.
More basketball lore in Henry County
Fieldhouse of Dreams: Knightstown's Hoosier Gym
In 1920, there was concern in Knightstown. Indiana's basketball mania was really starting to hum and the town had no gymnasium. To remedy the situation, locals raised $14,400, in gifts ranging from 50 cents to $500, and in 1922 the beautiful red brick Knightstown Gym opened to hoopsters. You may not think you've been to a game there, but you have if you've watched the movie Hoosiers.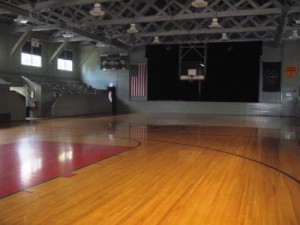 Tour The Hoosier Gym. It's open every day, 9 a.m. to 5 p.m. The best way to find it from US 40 is to look north for the globe and telescope that top the twin towers of the Knightstown Academy Apartments next door.
Wilbur Wright was born April 16, 1867, Millville, IN, Henry County. His brother Orville was born in Dayton, OH.The brothers are credited with inventing aerodynamic control of a flying machine.
Wilbur attended 4 years of high school, but didn't get his diploma. The family's quick move from Richmond, IN to Dayton, Ohio prevented Wilbur from getting his diploma.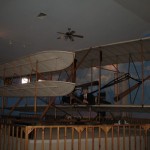 Wilbur Wright Birthplace & Museum: Visit to Wilbur Wright Birthplace in East Central Indiana. Be inspired by the humble men who changed the world by making their dream come true!
County Seat: New Castle
Year Organized: 1821
Square Miles: 391.88County Courthouse
Henry County Bicentennial Planning Committee
Missy Modesitt, New Castle Henry County of Commerce, Executive Director & County Coordinator
Kimbery Kilgore, Henry County United Fund, Executive Director
Kelley Millhoan, Knightstown Chamber of Commerce, Vice President
Mark Cherry, New Castle Henry County Chamber of Commerce, Ambassador