Q&A with County Coordinators Gae Matchette and Jill Curnutt-Howerton
What do you consider the key accomplishment(s) of your county's Bicentennial celebration?
What Legacy Project do you most like to tell people about, and why?
We had three, and all were important. We collected six-generation family trees from residents. These will be put in a book for future generations. We have restored the first county commissioners book A. We started the preservation of Pleasant Hill Cemetery, which is the first cemetery in Tipton County. It is in deplorable condition. It will take lots of time to get it back to where it should be. This is a continuing Legacy Project.
Describe a highlight or most memorable moment related to your county's Bicentennial celebration.
The July 4th Chautauqua in the Park. The Red Carpet Movie Event featuring "Tipton, This Is Your City, 1960." The Threshers Show Tractor Parade. The Torch Relay. The December 11th Bicentennial Birthday Celebration.
How/where are you preserving information and artifacts related to your county's celebration?
Tipton County Legacy Projects
Tipton County Torch Relay Video
Tipton County Facts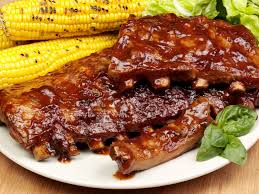 Tipton County was named for John Tipton, a soldier of the Battle of Tippecanoe in 1811. Tipton served as United States senator for Indiana from 1831 until shortly before his death in 1839.
Prior to the arrival of non-indigenous settlers in the 1830s, the area now known as Tipton County was inhabited by the Miami and Delaware tribes.
About the courthouse: Adolf Scherrer was the architect, who also designed the state house. The building was completed in 1894.
Tipton County Pork Festival – enjoy "all things pork"
Pick your favorites: pork chops, pork burgers, ribs, pulled pork, bacon burgers and more. Relax and enjoy main stage entertainment and other festivities September 4, 5 and 6, 2014.
John Bunch was born in Tipton in 1921 and became a jazz pianist. While still in his early teens, he was playing in local clubs.
Bunch went on to play with the bands of Woody Herman, Benny Goodman and Maynard Ferguson. He composed many original works, and continued playing in various roles through early 2010. After his last engagement, at age 88, he died in Manhattan.
County Seat: Tipton
Year Organized: 1844
Square Miles: 260.54
Tipton County Bicentennial Committee
Gae Matchette
Jill Curnutt-Howerton
Virginia Chambers
Karla Mullins
Esther McMath
Reba Howery
Robert Nichols
Nancy Johnson
Nancy Smith
Vicki Warner
Sherry Landseadel
Kris Khan
Sherri Dawson