The Indiana Bicentennial Marketplace is an opportunity for artisans to create and sell Bicentennial-related products. Click on any of the images to see the product in more detail.
Are you looking for a Bicentennial-themed product that is not in our marketplace? Email info@indiana2016.in.gov to request a particular item. We will then reach out to our Marketplace partners (below) to see if they can accommodate your request!





Bicentennial Marketplace Partners

A-C | D-F | G-I | J-L | M-O | P-R | S-U | V-X | Y-Z

View Full List of Marketplace Partners

Alistair Press, Division of Educational Video Group
Educational programs, textbooks and novels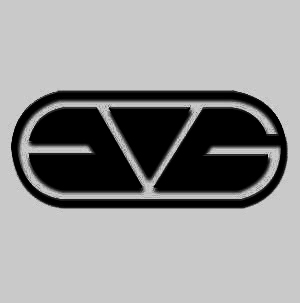 Since 1985, has produced educational programs for schools and libraries. Alistair Press has published textbooks and Indiana based novels. Our programs are distributed worldwide.
Amish Acres General Store
Various household goods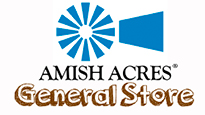 Old Fashioned Shopping a New Fangled Way - A real general store on a historic Amish farmstead. How refreshing. It is filled with products that harken to an earlier time. Gifts can't be more nostalgic or thoughtful than from our shelves. Come on in, make yourself at home and look around. We're happy you are here.
Amy Greely Studio
Jewelry

Handcrafted artisan jewelry. Reflections of nature captured in precious metal, designed to be worn everyday.
Antiqology, LLC
Glass-Bottled Craft Soda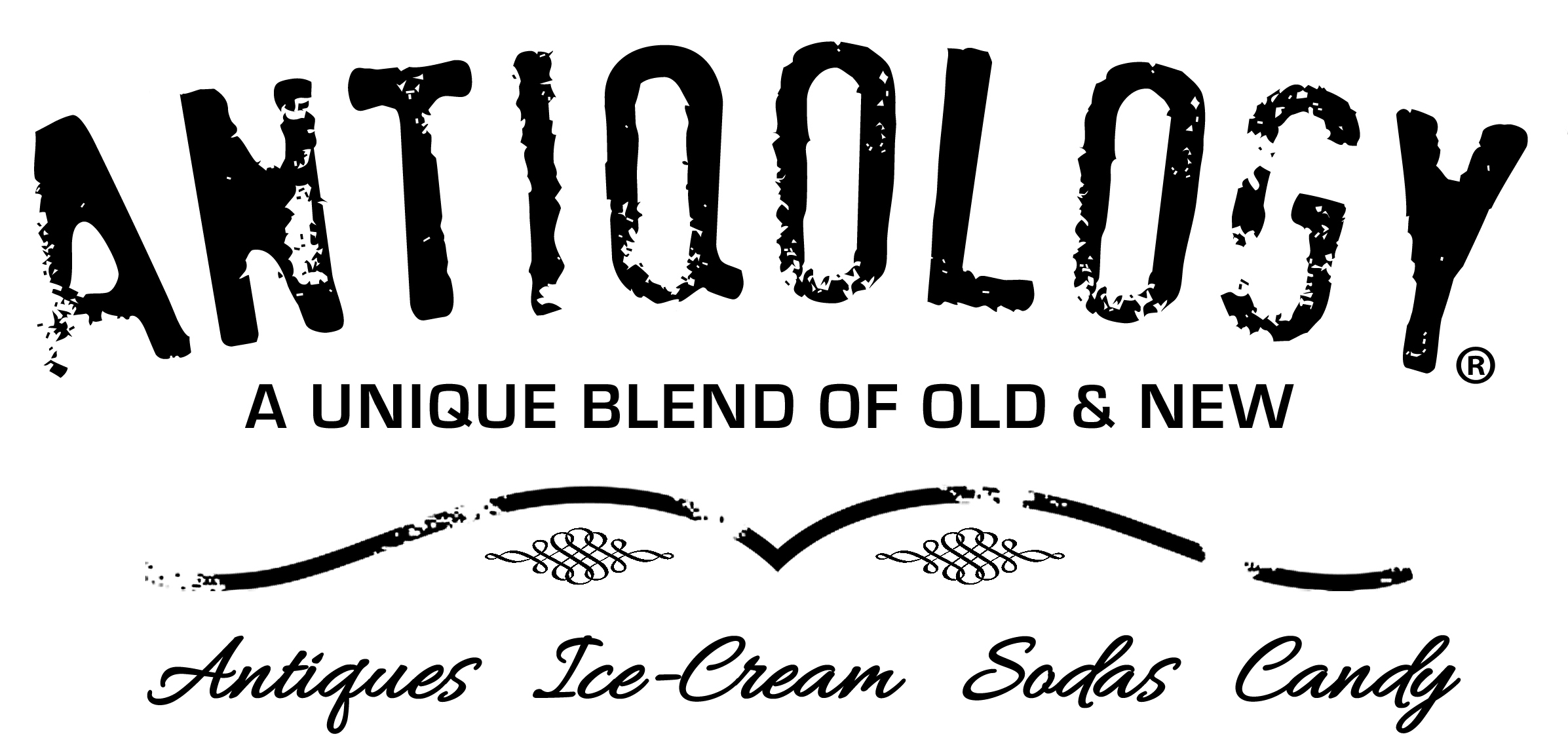 Antiques, award-winning ice cream, nostalgic candies & the largest glass-bottled craft soda selection in the midwest. Located in historic downtown Huntington, Indiana.
Artistique Collection
Bicentennial Bling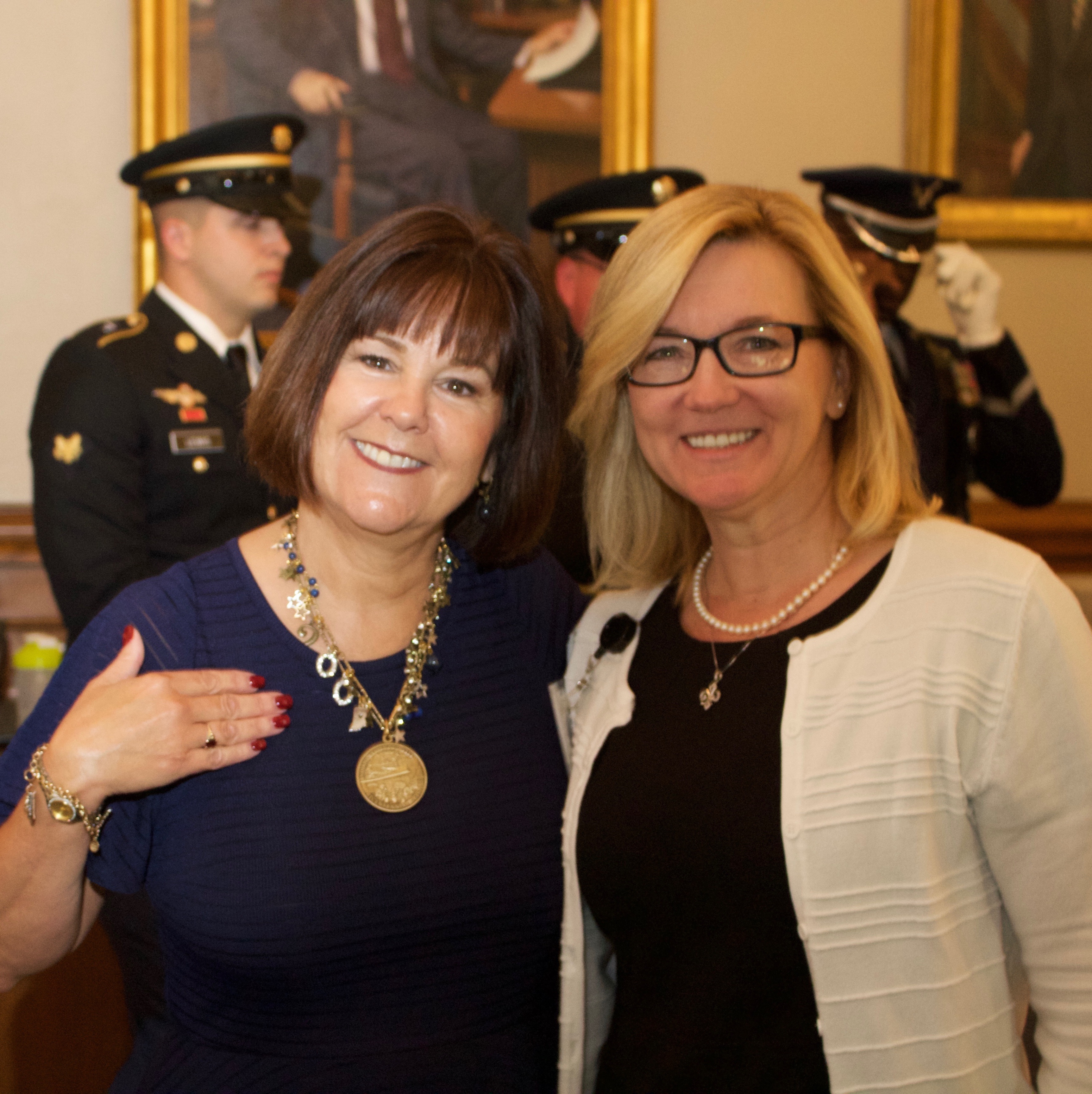 Rene Stanley creates beautiful, hand-made Indiana Bicentennial keepsake necklaces, featuring the Bicentennial Commemorative Medal.
To order email artistiquecollection@gmail.com.
A Taste of Indiana
Custom gift baskets showcasing the best the Hoosier state has to offer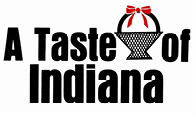 Indiana is known for its Hoosier hospitality and we at A Taste of Indiana are proud to be able to express a small part of the warmth of our state by using Indiana-made and Indiana-related products in our gift boxes and baskets.
Let A Taste of Indiana help solve your gift-giving needs whether it be a small personal token or a large corporate gift. As the largest and oldest gift-basket company in Indiana, we pride ourselves on offering the finest quality products and superb customer service.
Art 2 the Extreme, LLC.
Art supplies, Crayons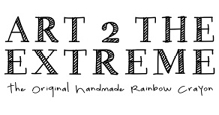 Hi! My name is Nicole and I am the creator of Original Recycled Rainbow Crayons™. I was the first person on Etsy ever to sell a recycled crayon and have been handcrafting whimsical creatures and unique shapes out of recycled crayons for 8+ years.

I create colorful Rainbow Crayons™ in over 180+ shapes and sizes. I absolutely love working with recycled and repurposed crayons for my creations. Many people do not realize how labor intensive collecting, peeling, and melting thousands of crayons can be!
Arthur's Music Store
Guitar Straps
Arthur's Music Store has been at the same location in historic Fountain Square since 1952 and is still owned and operated by the Arthur family. Although a lot has changed in the last 50 years, the level of personal service that Mr. Arthur instilled in his family and employees is continuing to provide a high degree of customer satisfaction today.

While mainly a fretted instrument store (stocking everything musical except pianos, organs and recording gear), Arthur's Music is known for having a wide variety of products, from guitars to hammered dulcimers. We are one of the few stores in the Midwest where you can find pedal steels, accordions and Irish tenor banjos alongside guitars, basses, drums, amps and PA systems. We buy, sell and trade. Our used stock moves quickly, so just ask and we will keep your requests on file and let you know when something that fits your needs becomes available.​
ArtMix
Indiana Ceramic Ornaments Created By Youth

ArtMix transforms the lives of people with disabilities through the creation of art.
The statewide leader in providing access to lifelong learning and creative expression through the arts for people with disabilities in Indiana, ArtMix (formerly VSA Indiana) has served Hoosiers for nearly 30 years.
Auburn Kiwanis Club
Commemorative Plates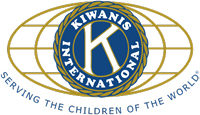 The Auburn Kiwanis Club is one part of Kiwanis International, a global organization of volunteers dedicated to changing the world, one community and one child at a time. The Auburn Kiwanis Club performs many community service projects in Auburn to help serve children.
Batesville Area Historical Society
Commemorative Charms

The Batesville Area Historical Society was created to preserve and share the rich and unique history of the Batesville area. The centerpiece of the Society is its Museum which showcases thousands of items, photos and pieces of history from the Batesville area.

Click here to visit website
Beautify Knightstown Inc.
T-shirt
Our mission is to enhance, promote, and beautify Kinghtstown. We are a non-profit 501c3 organization that has commissioned muralist Pamela Bliss to paint a Hoosier movie themed mural on a downtown Knightstown building wall on Main Street - The National Road. The Hoosier Gym is also located in Knightstown where part of the movie was filmed. This is the 30th anniverary of 'Hoosiers' and the 200th anniversary of Hoosiers.

Click here to visit website
Bee Cottage Boutique
Rustic Chic Home and Event Decor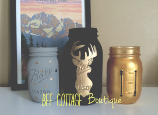 I take everyday items and turn them into rustic chic gems. I love taking an ordinary looking item and adding a little rustic modern flare to it. I also love creating one of a kind rustic art for homes and events.

I have always loved creating things for friends and family. I am a wife and mother to two amazing kids. I am also a new stay at home mom with my son who was born in the spring of 2015. Every single sale made in my shop helps me support my family.
Bob Brehmer Pottery
Pottery, Ceramic Crocks
Robert Brehmer has been involved in making clay pieces since 1980.
Broomcorn Johnny's
Commemorative Brooms

A small number of craftsmen keep the historic art of broom making alive and vibrant. Brian Newton, owner of Broomcorn Johnny's in rural Harrison County, Indiana, is one of them. Using tools from the late 19th and early 20th centuries, Brian, a prizewinner at the 2012 Arcola National Craft Broom Competition, and an Indiana Artisan, is dedicated to creating high-quality, long-lasting, beautiful brooms for his customers.
Bundy & Company
Unique Wood Carvings
The tradition of the self taught carver is one of the longest lived in American folk art and began in this country long before the Revolution and continues to this day. For over a quarter century my wife Valarie, our son Jason, and I have been carving the most beautiful and unique carvings in the world.
Burton's Maplewood Farm
100% Pure Maple Syrup

The Burtons simply wanted to live on a farm in a rural community and enjoy the pleasures of raising their family in a small town. But an invitation from a friend to help a local family with their annual sap collection changed all that. As Tim watched the sap being collected by hand, he was intrigued with the art and science of the maple syrup production process. But it was the social aspect of the event that truly inspired him. After giving the idea considerable thought, he decided to pursue the business of making maple syrup and Burton's Maplewood Farm was established. Now, each year during maple syrup season with family and friends helping in the annual tradition of collecting maple sap to produce and or finish over 2000 gallons of 100% pure maple syrup as well as Rum, Bourbon & Brandy Barrel Aged Maple Syrup which they sell at farmers' markets and events around the U.S. and abroad as well as through their on-line store.
Cartoons & Caricatures
Book

Lee P. Sauer is a a freelance writer and illustrator. Through his company, Cartoons and Caricatures, he hires out by the hour to draw caricatures, and he creates custom studio art. Sauer is the author/illustrator of the "Drawing From History" series of books for young people. The books teach lessons in both history and art.
Castle Gallery Fine Art
Paintings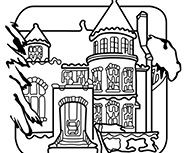 Castle Gallery Fine Art has been an art center for over 20 years. The gallery has featured the work of local, national, and international artists. Their paintings and sculptures now enrich homes and businesses throughout the community and beyond. Castle Gallery has partnered with organizations such as: the world headquarters of Maple Leaf Farms, Parkview Regional Medical Center, and Indiana Tech University.
CoasterStone
Coasters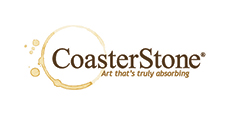 As a long-time Indiana company, CoasterStone opened in 1983 as the Original Absorbent Stone Coaster company. CoasterStone offers the widest selection of art available in the marketplace. With over 2,000 designs to choose from, CoasterStone can satisfy any style or preference. Coasters feature the option of custom art/logos or licensed artwork from nearly 50 artists, including Frank Lloyd Wright, Roger Tory Peterson and Paul Brent. As a family-owned and operated company, CoasterStone is proud to call Indiana home for more than 30 years.
Conner Prairie
Mug and Trivet


Spanning 800 wooded acres in central Indiana, Conner Prairie welcomes nearly 390,000 visitors of all ages annually. As Indiana's first Smithsonian Institute affiliate, Conner Prairie offers various outdoor, historically themed destinations and indoor experiential learning spaces that combine history and art with science, technology, engineering and math to offer an authentic look into history that shapes our society today.
Click here to visit the website
Cook's Bison Ranch
Bison Meat
We are a family owned bison ranch in Northern Indiana. We strive to produce a quality meat product that is tender, tasty and healthy. We love connecting with our consumers and sharing our story with them.
Cook Group
Book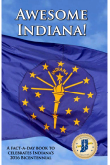 Since 1963, Cook has been a leader in developing health care devices that have improved lives around the world. With sales and marketing offices worldwide, we aer at the forefront of medical research and product development in minimally invasive medical device technology for diagnostic and therapeutic proceduers.

Dareen McClelland
Stained Glass Ornaments

Stained glass that was removed from the Angola Christian Church when it was renovated in 2014. It is believed that the stained glass was made in Indiana over 100 years ago, but I have not been able to prove that fact. The glass will be cut into the shape of Indiana and the Bicentennial Logo applied.

Each ornament will be hand made in my workshop at my home in Angola, Indiana. Each piece will be one-of-a-kind and mailed in a bubble mailer / envelope.

David A. Lottes - Author
Book


David A. Lottes is the son of a history teacher and descendent of a family that settled in Indiana before the war of 1812. David's ancestor, John Arrick, served under William Henry Harrison at the Battle of Tippecanoe and at the Battle of the Thames. David grew up along the Tippecanoe River in Monticello, Indiana, and attended Vincennes University where he earned an Associate of Science degree. David later earned a Bachelor of Fine Arts from Ball State University in Muncie, Indiana. He currently resides on the Salt Fork of the Vermilion River in Central Illinois.

Click here to visit website

Decorative Design Works
Coasters, Magnets, Ceramic Mugs, Travel Mugs, Flasks, T-shirts, Beverage Insulators, Wine Stoppers, Children's Apparel, Ornaments



Decorative Design Works is a collection of practical gifts, personal accessories and home decor that
feature classic designs and ornamentation from throughout history.

Click here to visit website

Dickinson Woodworking LLC
Cutting board


Family Woodworking company focusing on wooden kitchenware made from Indiana Hardwoods in Greenfield, Indiana.

Click here to visit website
Duckworth Design
Posters, Notecards, Prints
My paintings and drawings could best be described as "whimsical realism". Most of my inspiration comes from my flower farm in Bloomington, Indiana. I paint flowers, the surrounding countryside of Monroe and Brown County, Lake Monroe, and many of my own pets and wildlife.
Dull's Tree Farm
Corn Maze, Corn Maze Maps, Signs/Posters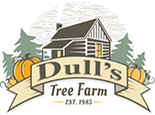 Bring the whole family for an outing that will likely become an annual tradition! Whether you are celebrating a festive fall with our u-pick pumpkins, or marking the beginning of the Christmas season with your family finding the perfect tree, we're sure you will harvest many wonderful memories at Dull's Tree Farm.
Envision Designs
Purses, Baskets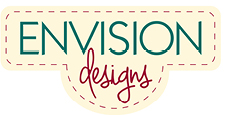 Envision Designs is a branch of First Chance Center. First Chance Center is a not for profit that's mission is to promote and provide opportunities for persons with disabilities or other barriers to fully participate in their community. All of Envision Designs profits go back into help fund programs at First Chance. Another neat fact about our product is that it is made from Upholstery fabric that was destined to be put in the landfill.
E.S. Heeter Fine Art
Unique, elegantly designed and vibrantly painted cut-paper artwork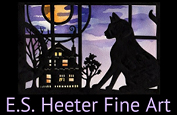 We spend so many of our days enclosed in offices, schools or houses that we often forget the restorative power of stepping outside. I believe my artwork offers a poetic and playful window to the outdoors.
Drawing from themes of nature and place, I cut intricate paper designs by hand and mount them onto bright, expressive watercolor paintings.
Fatty Frog Pots Handmade Pottery
Pottery, mugs, magnets
Hello! I specialize in personalized dog bowls and mugs. I also take custom orders for dinnerware as well as yarn bowls, honey pots garlic jars and various kitchen items. I make wheel thrown as well as slab built pottery in my home studio in Central Indiana. I strive to make pottery that is lovely as well as useful in your home, a joy to see, touch and use everyday. All pieces are made with high fire stoneware clay, and are oven, microwave and dishwasher safe. All of my glazes are lead free and completely food safe.
French Ridge Pottery
Pottery
Hand made pottery items such as bowls, mugs, tumblers, plates, vases, all made in Perry County in southern Indiana. I am a one woman show that loves to work with color and texture and make art that doesn't look like anyone else's.
Gallery 116
Merchandise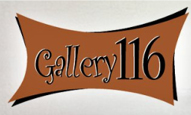 Gallery 116 is located in Fishers, Indiana. We carry products from over 50 local artisans as well as treasures we find from around the country. We strive to find and sell merchandise made in the USA, including jewelry, gifts, home accessories, art and apparel.
Good's Candy Shop
Candy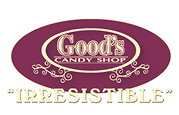 Manufacturers of fine chocolate, super premium ice cream, fudge, caramel corn and snacks.
Handcrafted Barn, Mill & House Plaques
Barn, Mill, House & Storefront Plaques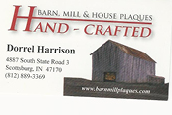 Dorrel Harrison, a retired educator and photographer. In 2003, he and his wife of over forty years moved to Southern Indiana.

A member of the Scott County Arts Council, he sponsored county wide classic barn contests in Southern Indiana in 2008 / 2009. Designated an official Indiana Artisan by the Indiana Arts Commission in 2008, Harrison's Barn Plaques have been on exhibit at the Indiana State Museum, Indiana State Fair, Madison Artisan Gallery in Madison, IN.
Harper & Main
Sweatshirts, Tank tops, T-shirts, Baseball tees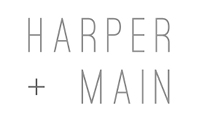 Harper + Main takes pride in providing quality, hand printed women's clothing. Owned and operated by two sisters - Kelsey and Lauren, each garment is designed and hand printed in Indianapolis, IN.
Herman's Christmasland ( Gills Manufactoring, Inc )
Outdoor decorations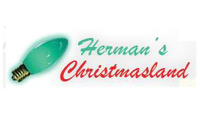 Hermans' Christmasland is one of the few manufacturers of top quality outdoor decorations in the United States. We primarily supply towns, businesses and churches; however, we also service theme parks, zoos and the general public.
Herman's Christmasland has partnered with the Indiana Bicentennial Marketplace to produce the torch from the Indiana state flag. Lovingly converted from the flag to a display you can use anywhere, we have an 8 foot ground mounted, LED lit version, as well as a 5 foot pole/wall mount version unlit.
Home Ec Queen
Indiana Burlap Pillows

I sell crochet, jewelry, and home décor items. I sell burlap pillows that have Indiana on them.
Honesty Slice
T-Shirts
Honesty Slice is a family owned T-shirt and accessories company. Almost every day we spend time together talking and telling stories. At some point someone says something so funny or silly that we know it belongs on a T-shirt. So we created Honesty Slice as a way to create great T-shirts and celebrate our love for great pizza.
Click here to visit the website
Hoosier Candle Company
Candles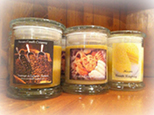 Located in the quaint town Dayton Indiana we manufacture soy candles in small batches to guarantee the best quality, highly scented candle. Our candles are poured into Ball Jars, our wicks, lids, wax & oils are all manufactured in the USA. We pride ourselves in creating a Made in USA product from the ground up! We offer many wonderful scents. Customers seek out our exclusively layered candles.
In addition to our candles we also offer many handmade pillows & signs, also made within our Dayton location. We're very "Hoosier" proud as you can see from our company name!
Hot Blown Glass
Glass Studio/Art Glass - creating commissioned blown glass, solid-formed glass, cast glass, and slumped and fused art pieces.
Hoosier Proud
T-Shirts, stickers and more!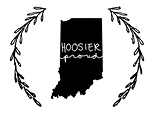 Hoosier Proud sells stickers, apparel and anything Indiana to celebrate and promote the great Hoosier State.
Husband & Wife Press

We are two proud Hoosiers that love making things by hand. We're always trying out new things that we come up with while hiking or riding in the car to our next adventure. We're proud of our home state and we're not afraid to show it!
Imaginary Animal
Fine art prints, pouches, baby gear, pillows, handsoap and state mazes
Here at Imaginary Animal you'll find fine art prints by David Birkey and Marie Gardeski along with pouches, baby gear and pillows made by Marie from her original fabric designs. We also have hand-shaped Handsoap, State Mazes designed by David and lots of other treats for you and your pals! Thanks for visiting!
Indiana First Lady's Charitable Foundation
Prints, notecards, cookbook and basket
The Foundation's purpose is to encourage and support youth and families of Indiana. The beneficiaries include individuals, schools, communities, families and family support organizations, along with arts organizations. The Foundation was created to foster an even better understanding and love for the State of Indiana; while encourgaing and supporting Hoosiers wanting to be better citizens. The Foundation's Board shines a spotlight on organizations such as these through scholarship, awards and grants.
Indiana Metal Craft
Bicentennial Ornaments
Indiana based company that produces hight quality medallic products such as lapel pins, coins, and medallions. Manufacturer of official Indiana Bicentennial coin and medallion.
Indiana Writers Center
Book
The Indiana Writers Center is an arts nonprofit organizations offering classes and workshops for aspiring writers, as well as outreach programs about writers and writing to schools, libraries, and community organizations throughout the state.
Indianapolis Colts
Book
Join the Indianapolis Colts mascot, Blue, on a road trip as he shares some of his favorite places around Indiana. From A to Z, readers will explore several of the state's hidden treasures and well-loved attractions.
Indyspire Art
Jewelry

Amanda Hulse is the artist behind Indyspire Art. She creates contemporary jewelry for men and women. All items are thoughtfully crafted in her home state of Indiana. She believes jewelry should be as unique as the individual wearing it. Each cut, all texture, every patina is done by hand to ensure that no two pieces are exactly the same. Amanda strives to integrate sustainable, upcycled materials into her work. Supplies are sourced from locally owned small businesses and through establishments that share her values.
Inga's Popcorn
Popcorn

January 12, 2012 I began a popcorn shop in Bloomington and opened another in Zionsville April 20, 2013. I prepare caramel and cheesy popcorns and package them at both locations. I am an Indiana Artisan and I stay busy selling to Hoosiers every day!
InSites To Go
The INdiana 200 is presented by InSites, renowned for excellent adventures, tours and events, for those tall or small. InSites is celebrating Indiana's Bicentennial all year with Hoosier Discoveries, events scheduled in increments of 200: 200 seconds, 200 minutes, 200 hours. Event details will be posted at InSitesToGo.com and on Facebook / Twitter at InSitesToGo. For more information or to plan a custom event, contact InSites at InSitesToGo@gmail.com
Inspired Woodcrafts
Woodcrafts

Indiana and Indianapolis inspired woodcrafts. These artistic pieces are ideal for general home decor and gifts for your next house warming or wedding.
James Scott Apparel
T-shirts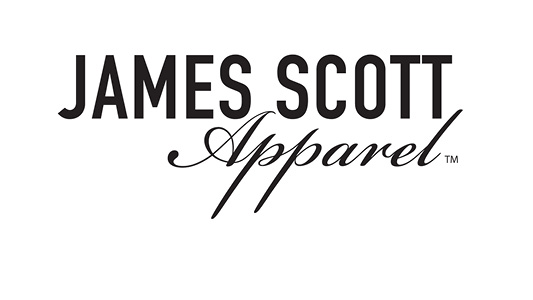 James Scott Apparel is a men's and women's fine apparel line that specializes in high quality t-shirts that represent passion, loyalty, and excellence.
J. Evelyn Confections
Specialty candies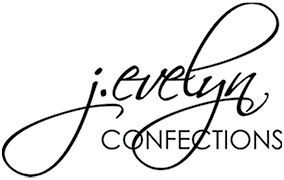 J. Evelyn Confections specializes in hand crafting Caramels, Toffee, Truffles, and other specialty candies. We use the freshest ingredients available sourcing locally when available. Our candies have a familiar nostalgic taste with updated flavors. We make everything by hand and in small batches. Our flavors change seasonally, and we use chocolates from around the world. We are proud to have been accepted to the Indiana Artisan Organization. Our products are available in our shop, online, and at pop up shops in and around the Indianapolis metro area. We sell a small amount of our products wholesale.
Jewelry By Matt Breunig
Jewelry

Jewelry by Matt Breunig is run by Matt Breunig and his wife Tyler. Matt is a trained and certified Goldsmith who relocated to Indiana in 2013. Matt became an Indiana Artisan in 2015 and is becoming a well known name at local art shows. Matt's style ranges from traditional gemstone jewelry to modern Steampunk jewelry; utilizing Upcycled materials whenever possible.
John Bickel Signs
License Plate Replicas
Specializing in large-scale license plate replicas. Plates can be custom made with your name / year / phrase. Plates and signs are all hand made by Indiana artist John Bickel.
Kathryn Ritman dba Knocking River Press
Books on Boone County History
Kassie Ritman has written two books on local, niche history. A copy of each book will also be included in Boone County's time capsule, scheduled for sealing at the end of the year, and opening during the Indiana Tri-Centennial celebrations in Boone County in 2116.
Koumbari Dolce LLC
T-shirts

Made here in Indiana

Produced/printed by The Art Press 4021 E New York St, Indianapolis, IN 46201 for Koumbari Dolce LLC
KP Singh Designs
Drawings and Prints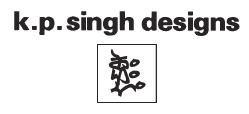 Specialized in fine arts, pen and ink and pencil drawings, and prints of architectural landmarks and historic sites in Indiana - courthouses, colleges, places of worship. Our drawings celebrate the State of Indiana and its rich history.
All KP Singh prints are made and printed in Indiana.
Kramer Kreations
Custom made wood ornaments.
Click here to visit the website!
L&D Mail Masters
Designs and Prints
A design, print, and mail operation located in New Albany, Indiana.
L&M Precious Goods
Jewelry, Necklaces

Located in Union City, Indiana, we are a small operation that personally handcrafts many of the goods that we sell. We do not currently have a physical showroom, but you can purchase our goods at the Art Hub artist co-op, located at 215 N. Columbia St, Union City, Indiana.
Leader Publishing Company of Salem, Inc.
Newspaper publishing, The Salem Leader and The Salem Democrat
Lile Pottery
Lile Pottery is the collaboration of husband and wife duo Craig Lile and Micki Lile. The shop is Lile Pottery, which is ceramics produced by Craig Lile, and MiJo Clay, a jewelry and gift line, produced by Micki Lile. Craig and Micki along with their two daughters Lucy and Kellen live in downtown Indianapolis, Indiana. They love their city and hope you will like their midwest inspired creations.
Lily Road Aerial Photography
Photos, Videos

Located in Perry County, Indiana, Lily Road specializes in aerial photo and video production.
MainStreet Rockville
Puzzle and poster
A Main Street Indiana Community.
Maple Hill Naturals
Natural Cold Processed Soaps

At Maple Hill Naturals we are always amazed at how simple choices in everyday products can make such a huge difference in the lives of our customers and the lives of those around them. Maple Hill Naturals is a family owned business. It's a labor of love that comes out in how we treat people, how we make our products and how we treat our customers.

At Maple Hill Naturals customer service is the core value that drives our business and is a large part of our companies success. Our products reflect the tradition of quality American hand craftsmanship in all their aspects. From conception to final design. Now that you've found us, welcome to the family, we look forward to taking care of your natural product needs for years to come.
Marilyn Brackney, Artist
Prints, Art
Artist Marilyn Brackney has been a Columbus, Indiana resident for most of her life. She received a Bachelor of Science degree in art education and Master of Science degree in psychology from Indiana State University. Her work has been exhibited at the Governor's Mansion, John Waldron Art Center, Hoosier Salon, Indiana Heritage Arts and the Indianapolis Museum of Art, and she's created commissioned work for the Columbus Visitors Center, Cummins Engine, and Chautauqua of the Arts.
Marsha Bailey
Cards

Independent artist living in Posey County, Indiana.
Meridian & Main
Modern Art Prints, Custom Subway Signs, Typography & More!

Modern Art Prints, Custom Subway Signs, Typography & More! Original Art for the Home & Office. We also accept custom requests.
Michele Stucky
Book
This book is a guide to the cities of Indiana. However, all the destinations are in clue or cipher form. Solve the puzzles and ciphers before traveling, while in the car on the way there, or even after you get there. Students could also solve the clues in class and go on a "virtual trip." There are many ways to use this book of over 240 clues. Celebrate Indiana's Bicentennial by visiting as many of the cities as possible. This is a great family activity that everyone will enjoy!
M.T. Publishing Co., Inc.
Books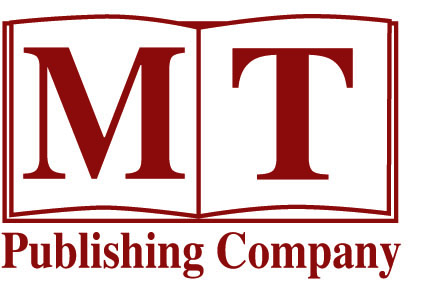 M.T. Publishing has produced quality commemorative edition publications since 1986. We specialize in local, pictorial, corporate, police, fire and specialty histories. The majority of our publications are produced without financial cost or risk to the client.

We are a full-service publisher providing all the necessary services to see each project through from concept to completion. We offer services including complete page layout and graphic design, professional writing, editing, photography, marketing and financial underwriting. We oversee the printing and binding process – ensuring that each book is of the utmost quality – and warehouse books for our clients. On demand printing for smaller press runs and e-books are also available. Most importantly, clients have complete control over the book project and nothing is designed, written, or printed without their approval. All of our books are proudly printed in the U.S.A.
Muncie IN 150
Book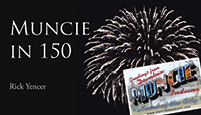 The new book, Muncie IN 150, is a look at the community's sesquicentennial in many ways. Besides the history, the book has stories about Garfield, that cat from Albany, Washington Redskins lineman Ryan Kerrigan and Ball Corp. that put Muncie on the map. And there are once in a lifetime events that happened in 2015.
Murray's Jewelers
Jewelry

The history of Murray's Jewelers plays out through several generations, a few different locations, and some changes in the business' focus that have kept it flourishing even through such difficult times as the Depression.
Some things have stayed the same however, such as the store's loyalty to Muncie, Indiana, and our concern for customer service and satisfaction. Those will continue to be very high priorities as Murray's moves through its second century in business.

Click here to visit website or click here to visit Facebook
Old House Mercantile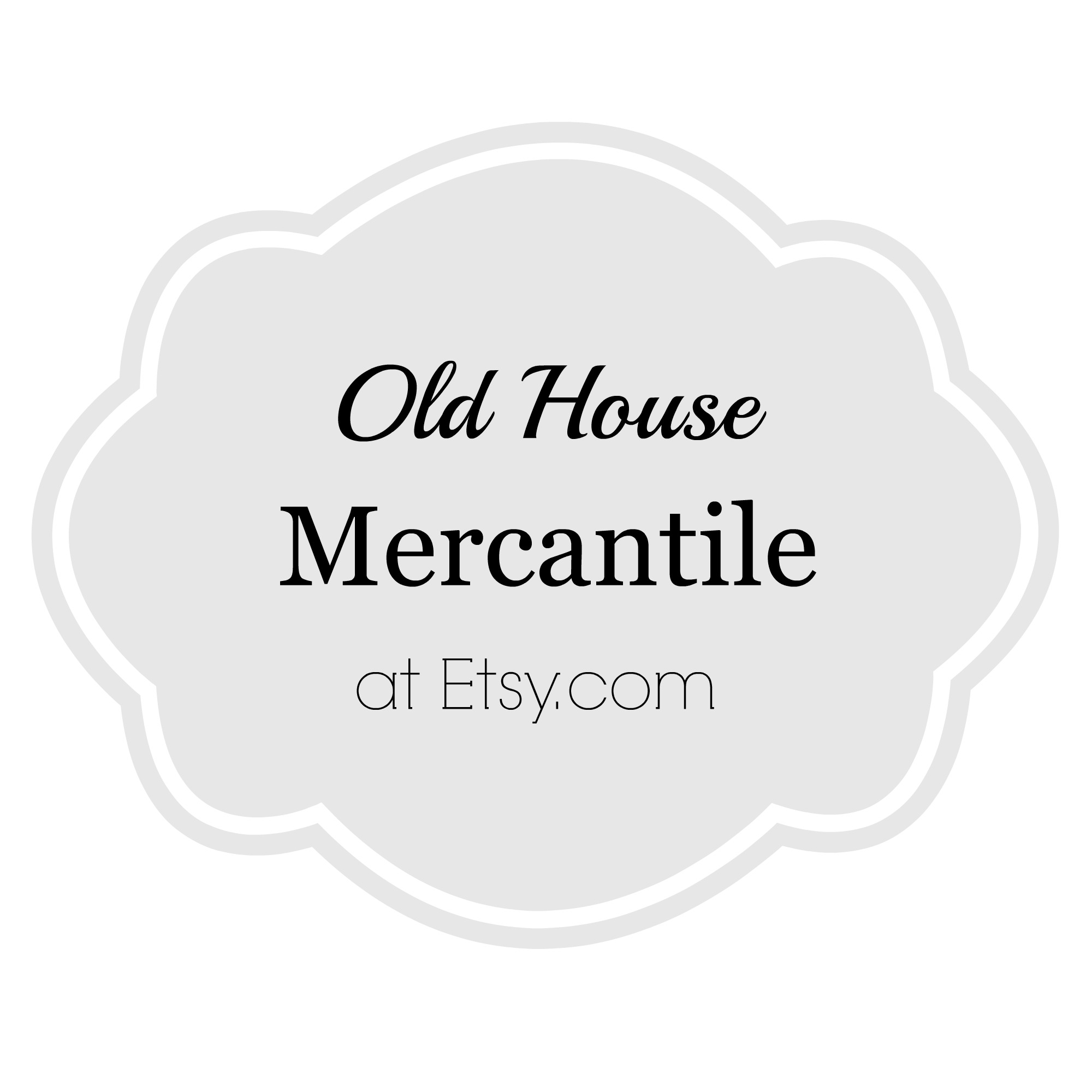 Hand painted signs and hand crafted string art.
Click here to visit the website
Orange County Historical Society
Book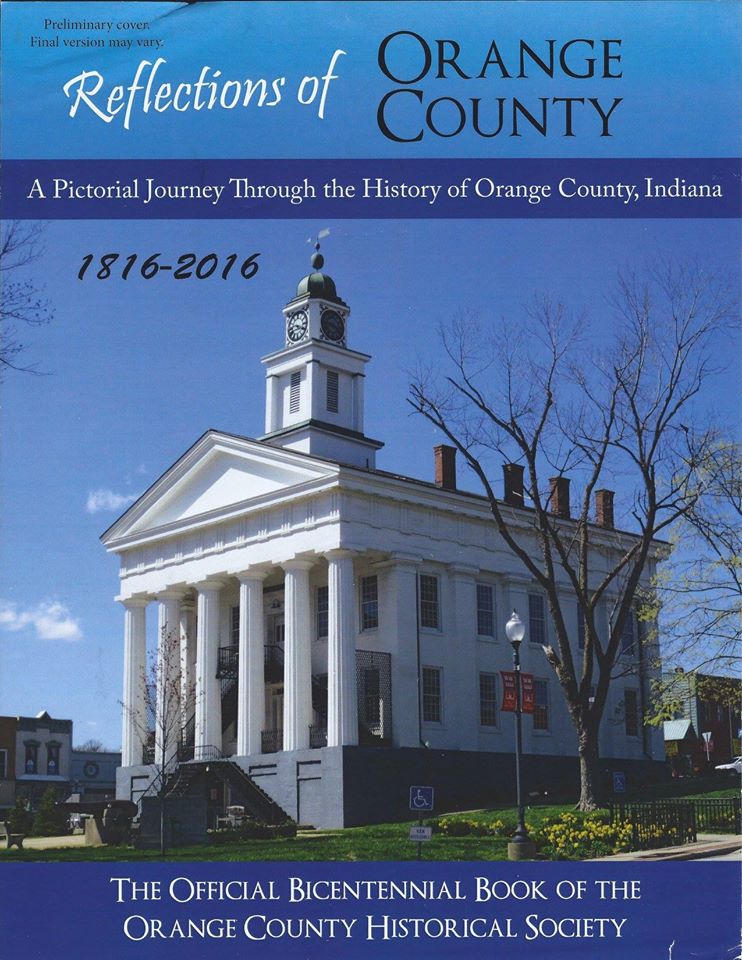 Membership of the Orange County Historical society consists of individuals whose collective mission is to preserve the rich and illustrious history of Orange County, Indiana. Collecting, cataloging and preserving manuscripts, historical materials and relics pertaining to the county's history fulfills that mission. The mission is further advanced through the operation and continued support of the Orange County Historical Museum, location and designation of historic sites, and sharing research and educational programs through schools, study groups, and with individuals.
Click here to visit the website
Orleans Bicentennial Committee
DVD and Coloring Book
The Orleans Bicentennial committee wsa created and established for the purpose of leading the Town of Orleans in its bicentennial commemoration.
Pam Hurst Designs
Indiana shaped jewelry, Earrings, Pendants, Bracelets and Cuff Links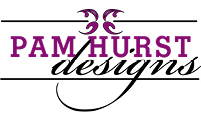 The individual textures of metals, the glimmer of gemstones, and the luxurious feeling one gets when wearing jewelry are what I truly love about jewelry. Combining all these elements into a distinct piece that conveys these feelings to my customer is what gives me the satisfaction of creating.

My studio shares a space with the retail shop, The Sterling Butterfly. My style is simple, yet unique and versatile. I pride myself on having the ability to listen to what my customers want and delivering to them something even better.
I have been making jewelry forever. I began making Mother's Bracelets with my sisters around 2000 as an official business. After a few successful years, we all started moving in our own directions, I moved toward taking lampwork classes and making glass beads.
Since then, I have taken many classes in several different mediums and combine them to create the jewelry I do. I currently am working with metals and loving it! I am certified in Artclay.
Philip Raisor
A memoir and two collections of poetry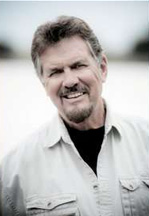 I am a writer and retired professor now living in Virginia. My family lives in Muncie and Indianapolis. I am a regular visitor and participant in the literary scene in Indiana, having been nominated for the Eugene & Marilyn Glick Award.
Prestige Art Glass
Prestige Art Glass, located in the heart of Indiana, we have been creating art glass since 1990. From family heirlooms and memorial pieces to home decor and lamps, every piece is a work of art.


Click here to visit website
Radiant Designs 17
Painted Mason Jar Candle Holders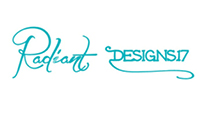 I'm from a large family of 11. We live on 5 acres in Indiana, with chickens, cats, and 2 dogs.

I have been trying to find a creative way to earn money, while still being in school. So I started making handmade items to sell. I started out with my Mason Jar Candle Lantern's, and hope to bring you more unique items soon!
Real Trips for Kids
Indiana Art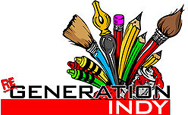 Local not-for-profit organization focusing on hands-on learning and specializing in field trips
RectorCOM DBA ScreenBroidery
Clothing, T-Shirts

Our stores are more than just a place to shop, they are a place to think, a place to explore, and a place to create something special! Of course we have shopping, but why not? But ScreenBroidery is a place to get inspired and create. Our stores offer locally inspired t-shirts, sweats, headwear, and accessories. Our showroom features the latest fashions and the most unique display of promotional products. You'll be able to see firsthand what other decorators only show you in catalogs. We have a design suite where you can design your own art work, or hire one of our designers to help with a logo or your next apparel line. And most importantly, the backbone of what we do, our shops house on demand printing equipment and a selection of blank product… so we can create your products on the spot!
Sixth Street Soapery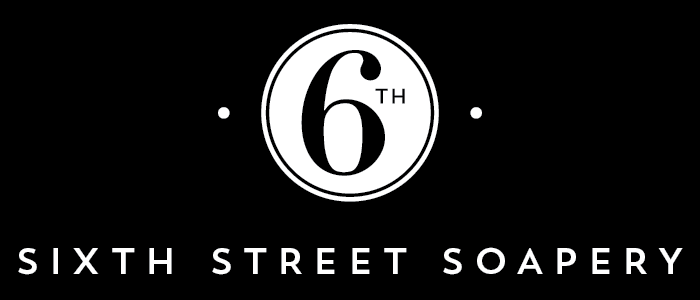 We hand craft all natural soaps and body products.
Sustainable Indiana 2016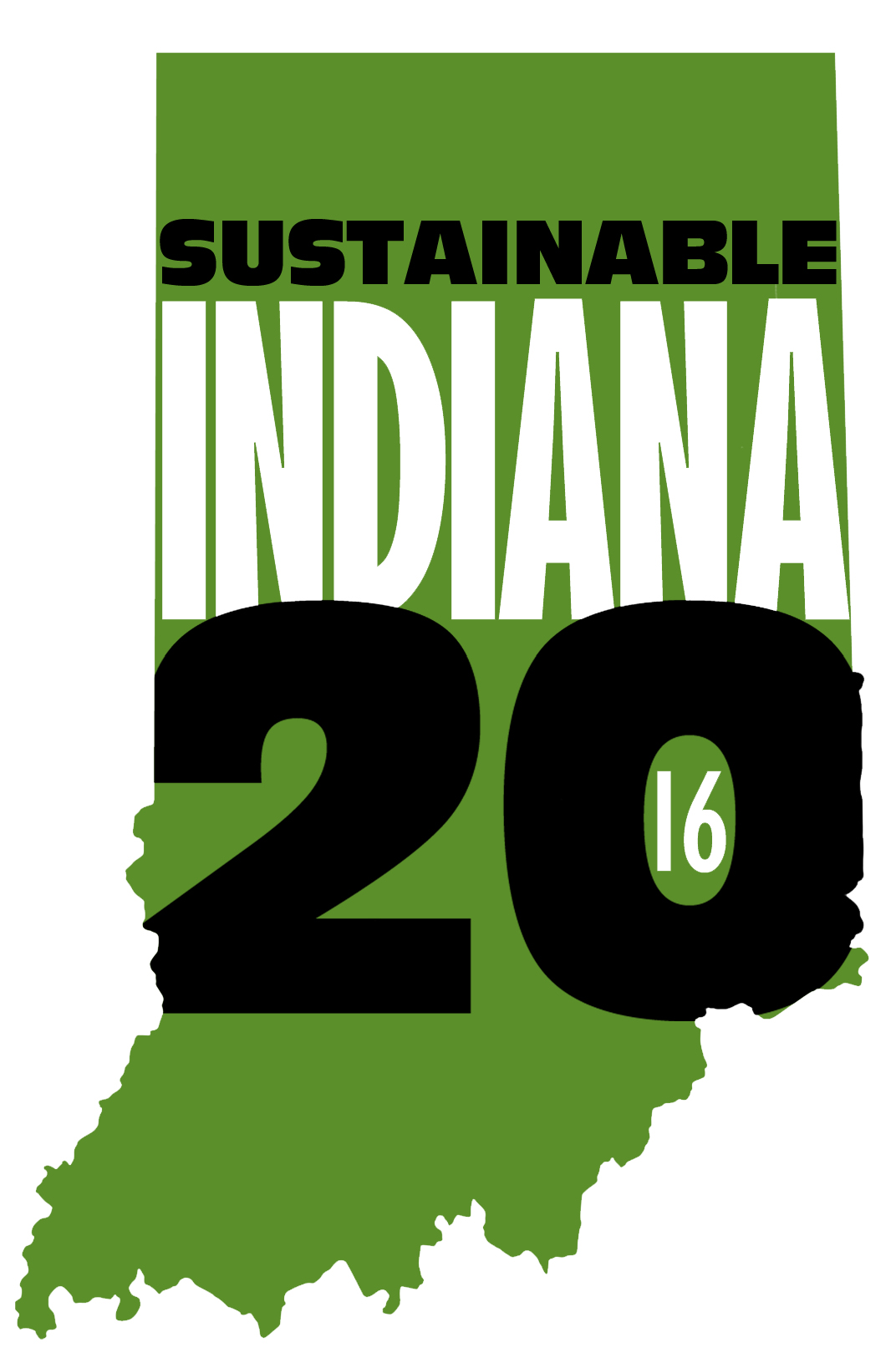 Sustainable Indiana 2016 is a bicentennial legacy project of Earth Charter Indiana, dedicated to discovering, documenting, and celebrating Hoosier solutions to our climate crisis.
Real Trips for Kids
Local not-for-profit organization focusing on hands-on learning and specializing in field trips.
ReFind Originals
Bags and accessories handcrafted from leather with a history

ReFind Originals' creator, Anita Hopper, has combined her love of sewing with her interest in upcycling by repurposing outdated leather apparel and upholstery to make environmentally friendly handbags and accessories. Each product is completely unique. The pockets and details on each bag are incorporated from the original garment into the design of the bag. There may (and probably will) be irregularities in the leather due to its secondhand nature, but we believe that this only enhances the character of each piece. You will find a wide variety of colors in our bags and accessories, but we cannot guarantee specific colors due to the fact that we use what we find. We do not dye our leather, so once a leather is gone, it's gone.
Riverview Nursery
Plants

Riverview Nursery sells potted plants native to northeast Indiana, plants that grew here long before Indiana became a state. The local genotype native perennial flowers and grasses are suitable for landscaping and provide food and habitat for our native butterflies, bees, and birds. We also offer plants for rain gardens that help improve water quality. Our native shrubs and trees are species not usually found at nurseries. A butterfly kit is available designed for use in becoming a certified Monarch Waystation. Or select yellow and blue flowering native plants for an Indiana Bicentennial Garden.
Saint Meinrad Archabbey
Book
Benedictine men's monastery located in St. Meinrad, Indiana. Founded in 1854 and continues to serve the Catholic Church through its Seminary and School of Theology. Other apostolates include Abbey Press and Abbey Caskets.
Samson Family Leather, LLC
Leather Coasters
A family owned and operated business for 35 years. Located in the Heart of Lebanon, on the downtown square, Samson Family Leather, manufactures and retails leather products. SFL specializes in Leather Drinking Vessels, knife sheaths, bags, coasters, and other small goods.
SAVCOMM
Custom Laser Engraved Products

SAVCOMM creates custom laser engraved products. Our products are made of wood, leather, acrylic, glass, crystal and stone.

We attempt to provide our clients with fast, accurate, and unique products to realize their ideas. SAVCOMM has been working in this field since 2007.

We are located in Noblesville, Indiana
Scroll Saw Treasures
Handmade Wood Decor
Scroll Saw Treasures has created beautiful wooden home decor items since 2005. The owner is a self-taught scroll saw artist who takes a great amount of pride in creating each and every items! Each item is handcrafted using a scroll saw. Most pieces are small in size and range up to 20" x 20". Items include wildlife, patriotic, clocks, different themed jobs, states, dogs, religious as well as Christmas ornaments to name a few.
Seize the Night Designs
Handmade jewelry and accessories

I'm currently in a few shops around the country as well as local stores here in and around Indy. I strive to make quality handmade pieces as well as make them affordable. I specialize in metal hand stamping as well as vintage up-cycled pieces. I love taking apart an old vintage bauble and making it something new and relevant. I hope you enjoy my pieces as much as I enjoyed making them!
Sew Hoosier
Handmade/handcrafted state-inspired pieces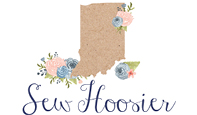 Sew Hoosier focuses on handmade/handcrafted state-inspired pieces including: pillow covers, totes and canvases.
Steadfast Media
Indiana Cards

We are a company that produces stationery and city-pride items to Evansville and the surrounding areas.
Studio E Gifts
Home, Wedding, Decor, Gifts

Where we specialize in Unframed Prints, Wedding Signs, Last Name Signs, Guest Book Alternatives, Letter Art & Housewarming Gifts.
I create custom decor for your home business & year around gift giving. Every design is an original piece.
Sunday Afternoon Housewife
State pride accessories and tee shirts for men, women and children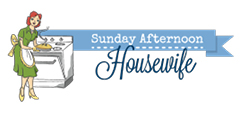 Martha Latta is the creator and printer of the Sunday Afternoon Housewife brand, of a collection of state pride accessories and tee shirts for men, women and children. From her small home studio on the East Side of Indianapolis, she has self-taught design and screen printing to create this line of clothing and accessories. She created this line originally to give the residents of the East Side of Indianapolis a way to show their pride for where they live. She is proud to continue to be designing and printing by hand in her Near East Side home her own line of smart, soft, and socially conscious state pride tee shirts for states of the Midwest and beyond. Martha is very proud that in 2014 and 2015 Nuvo readers voted her #1 best local artisan/ maker for gifts and #1 best local apparel line.
Super Micro Greens Co.
Small Shop Custom Micro Greens Provider

Super Micro Greens is a local farm that specializes in Micro Greens. We are based out of the Stutz building downtown which allows us to grow 365 days per year and harvest daily. We carry approximately 30 seed types on hand. We pride ourselves on how sustainable our process is in additional to reclaiming industrial space it uses a fraction of the water and power of an traditional farm. We source our seeds from US based non-GMO provider(s).
Tag...You're It Jewelry LLC
Jewelry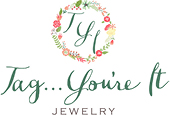 We are a family run personalized handmade jewelry company that began in 2009. We specialize in hand stamped jewelry and signature pieces. Our shop includes necklaces, bracelets, ornaments, keyrings, tie bars, collar stays and more. We love to work with sterling silver and fine silver, but our shop also includes aluminum, copper, brass, rose-gold filled, and yellow gold-filled. Our items are available online and you can also find us at your local Indy area craft fairs!
The Rugged Company
T-shirts, sweaters


Rugged provides handcrafted men's care products and accessories for the rugged man. All products are handcrafted by Rugged or local Indiana artists.

Click here to visit website
To A Tee, Inc.
Clothing, Short sleeve t-shirt, Long sleeve t-shirt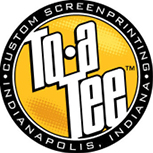 Apparel Decorator specializing in screenprinted garments.
Tribe & Trade
Unique Wall Art, Typographical Prints & Canvases, Antique Book Pages, Sheet Music, Clothing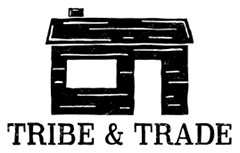 We offer unique wall art featuring song lyrics and quotes on a variety of unique backgrounds. Typographical Prints & Canvases using Vintage Maps, Antique Book Pages and Sheet Music. We've also just combined our tshirt shop, Skin & Bone Clothing, so you can get awesome art and cool tshirts in one shop!
Great gifts for Wedding, Birthday, Anniversary, Graduation, House Warming, Teachers, and Engagements.
Twigs & Twine Jewelry
Jewelry

Unique Hand-Stamped Jewelry and Collectables by Local Artist, Sara Leathers, in Hendricks County, Indiana.
United State of Indiana
Apparel, Art and Home Accessories


United State Of Indiana creates and curates locally designed and produced apparel to celebrate creativity, entrepreneurship, artistry and hard work in the Hoosier state. We believe in collaboration over competition, personal over perfect, and better over bigger. We exist to remind Hoosiers that there is something here that you can't find anywhere else.

Click here to visit website
UnVeil Co.
T-shirts, hats, patches



UnVeil Co. was brought forth by myself; designer Luke Elrod under a thought of unveiling design and inner passion; unveiling happiness and the joy of designing. Located from Southern Indiana; just 30 miles north of Louisville, KY.; I have been designing for customers for many years -- give or take a few, but around 25.
The name UnVeil Co. was coined in 2009 and I have been creating based on the intersection of nature, folk design, and vintage style illustration, type and more. I sell prints through retail partners, the online shop and at indie art & craft fairs.

Click here to visit website
U-Relish Farm
Solutions for Supper: Soups in a sack, All Natural, One Step Meals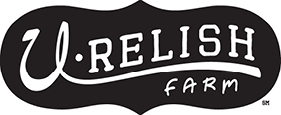 Specializing in local, all natural, preservative free food one step meals, this Indiana Original company and product are rooted in the tradition of Dutch oven cooking. During the civil war, "a supper was served at four o'clock in the afternoon, a good plain, and substantial meal, with nothing fanciful" according to Goedy's Magazine, dated 1863.

Cara Dafforn, owner of U-Relish Farm takes Civil War history very seriously and couples her food passion with membership in MidStates Living History Association performing at venues like Conner Prairie, Indiana State Fair: Culinary Corner, Lew Wallace Study & Museum and Study as well as the Columbia Club where she serves up supper to the troops.
Wa-Pe-Ke-Way, NSDAR
Bicentennial Pin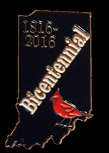 A non-profit, non-political volunteer women's service organization dedicated to promoting patriotism, preserving American history, and securing America's future through better education.
Warm Glass Wonder
Handcrafted Somewhere in Indiana, USA

I love working with glass and am constantly growing. I am inspired by everything &I hope my work reflects the fun I am having in my studio and the beautiful things I observe in the world around me.
Warsaw Cut Glass Company
Hand-designed glass art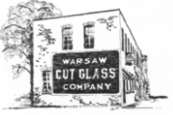 Warsaw Cut Glass Company opened in 1911 and today it is one of the last American facilities practicing the art of cutting glass. Our master glass artisan painstakingly hand-cuts each piece of crystal on belt driven stone wheels. Free hand design makes each piece a true original.Randy and Linda Kirkendall invite you to touch America's past at Warsaw Cut Glass Company.
Whitewater Canal Byway Association

A 501c3 organization whose mission is to protect, preserve, enhance and educated about the many assets the Whitewater Valley possesses.
Wildcat Creek Winery
Winery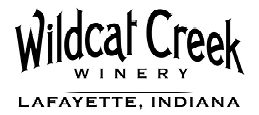 We are a rustic winery with a focus on Midwestern fruit and hospitality. Our country setting is a great place to enjoy any of our 12 award-winning wines.
Wildflower Ridge Honey
Honey

Indiana beekeepers offering local pure Indiana Honey and Beehive Products
Windy Ridge Farm
Book

Author of a historical fiction Underground Railroad/Civil War book with a setting in Southern Indiana.
Winzerwald Winery
Wine

Indiana Uplands winery specializing in German style wines such as Riesling, Gewurztraminer, Mai Wein, Gluhwein, Blueberry, Cranberry and more.
Wolf's Fine Chocolates
Chocolates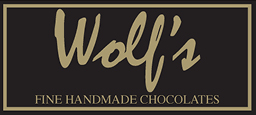 A proud Indiana Fine Chocolate Manufacturer and Retailer utilizing only the best raw material to produce a premium product many Hoosiers enjoy!
Woven Dimensions
Ornaments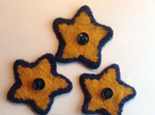 When you see something fiber artist Jennifer Berger has created, you know it's something unique. Her knitted and felted animals and monsters stand out for their texture, their design and their quality.
Xchocol'Art Organic and Fair Trade Gourmet Chocolate
Chocolate
We hand make our own confections with only organic and fair trade chocolate and the best local ingredients we can find. Including local beer, lavender, rose petals, teas. We are Web Based.
Yonder Clothing
Handcrafted Somewhere in Indiana, USA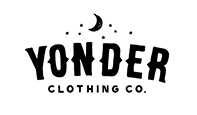 Indiana is more than just the crossroads of America, it is our home, and it is magnificent. The night sky is flooded with stars that streak the wide open sky, and the rolling landscape is traversed by fantastic beasts and curious birds all just a few steps from the beaten path. We birthed Larry Bird, David Letterman, and the Ultimate Warrior. We even have a bear now.

Yonder Clothing was created to celebrate this Indiana. We want to emblazon on the chest of Hoosiers everywhere the true qualifies of our great state, and encourage everyone to get out and experience the greatness of Indiana. It is why we strive to create outstanding apparel that stands up to the ideals we see here, rather than just add to the noise that is flooding the market. And that is why we are looking for partners to help us spread these ideals.