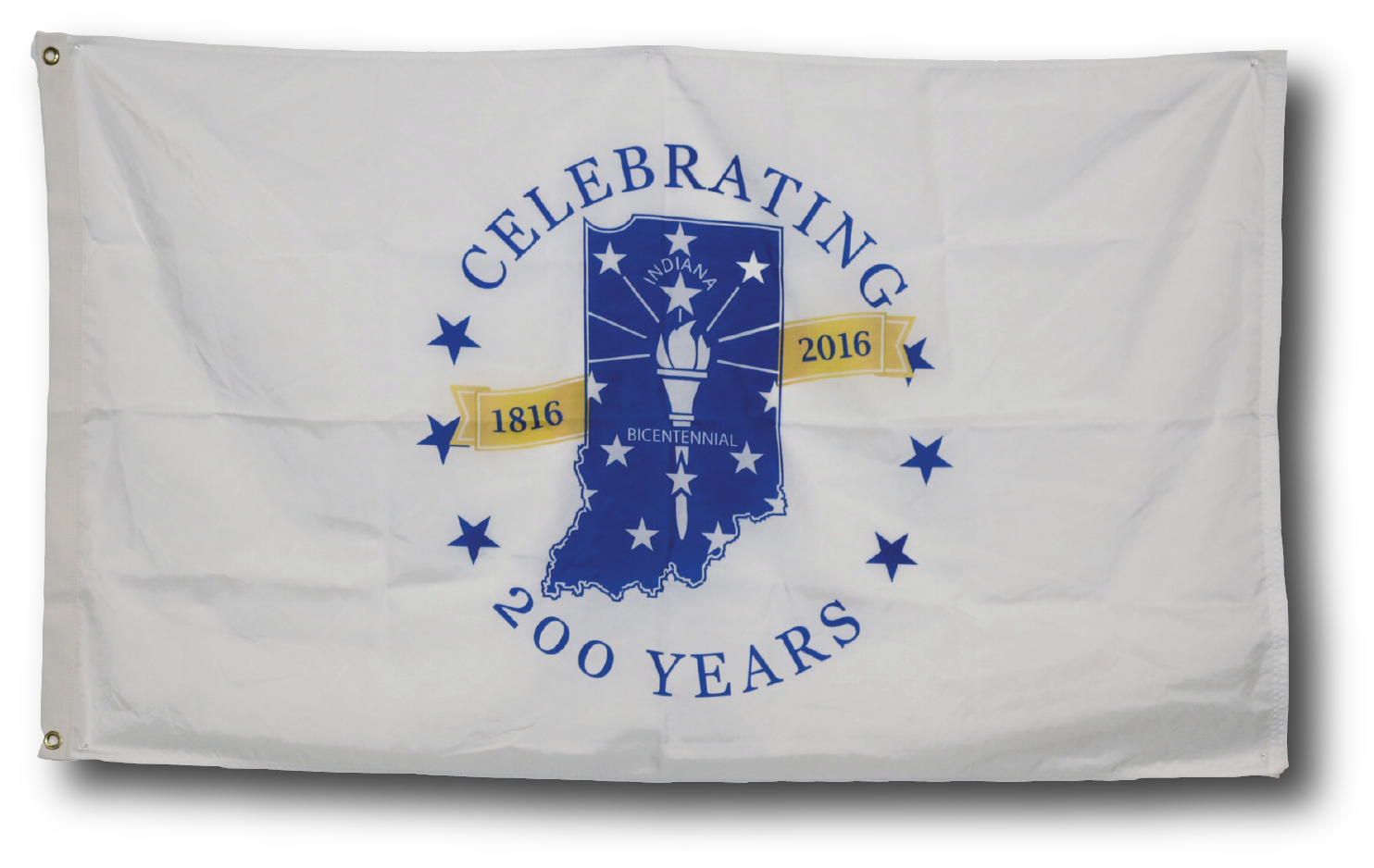 In 2015, all communities in Indiana and all counties were provided with an official bicentennial flag, through the support of MacAllister Machinery Co. Draft proclamations were also provided. At noon on December 11, 2015, cities and towns and county seats all raised the flags and issued proclamations amid much fanfare and celebration. This was the statewide kickoff of the bicentennial, and coincided with the reading of a proclamation in the Statehouse by Governor Pence during activities there.
The flags were one of our most popular retail items. More than 2,500 large flags have been sold, plus nearly 675 have been distributed to cities, town and county commissions. Our small desk flags have also been quite popular. The Indiana Historical Bureau is our retail partner for the flags.
In honor of the Bicentennial, new flags were sent to every city and town in November of 2016. A flag that had flown over the Statehouse was presented to each county to have as a memento of the birthday celebration.