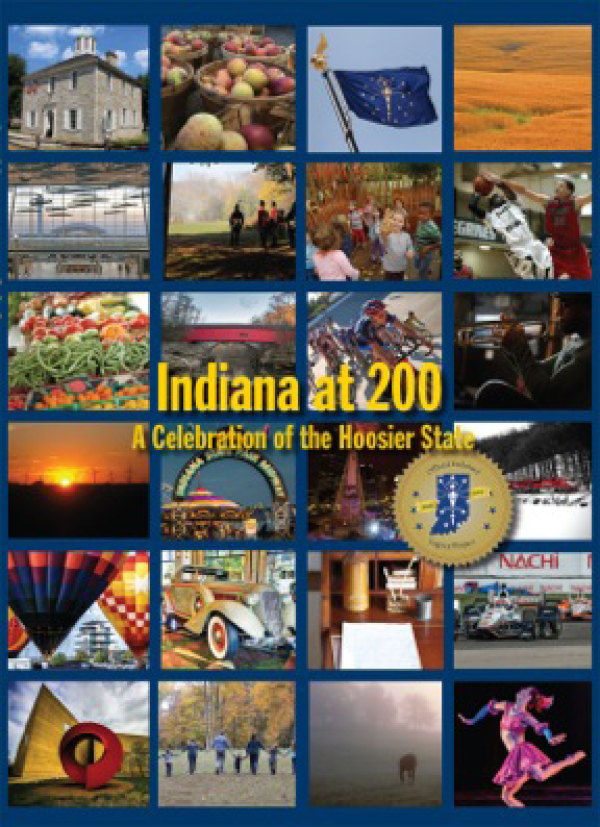 With the state's 200th anniversary quickly approaching, we are pleased to announce the publication of the official bicentennial book, Indiana at 200: A Celebration of the Hoosier State.
This collector's book celebrates our milestone in words and images that reflect a variety of experiences and reveal the special character of Indiana. The book reflects on Hoosiers' lives today and how our 200-year history informs our present and shapes the future.
The limited edition 248-page coffee table book includes an introduction and 14 chapters, each opening with a short essay by a noted Hoosier, followed by photographs; quotes and anecdotes from Hoosiers of diverse ages, backgrounds and experiences. Sidebars that highlight unique and surprising facts about Indiana and its 92 counties are also incorporated.
You can order the official bicentennial book by clicking here!