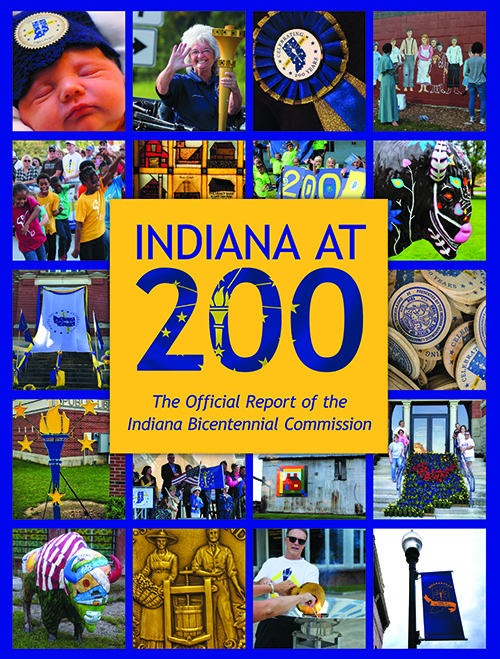 Although the year is over, the Indiana Bicentennial Commission's work is not quite through.
Throughout the Bicentennial year Hoosiers took part in hundreds of celebrations across the state. Some celebrations were small and some were large but each was unique in its own way! Now that the year is through, the Commission will move on to archiving all 1,650 projects and work to capture the essence of the Bicentennial year.
In order to share this historic year with future generations, the Commission created a final report. "Indiana at 200: The Official Report of the Indiana Bicentennial Commission" highlights the many people, places and projects that made the Bicentennial year truly remarkable. It includes the signature projects, legacy projects, county coordinators and much more. It is truly a patchwork quilt of Hoosier pride.
You can download a .PDF version of the Final Report by clicking below.