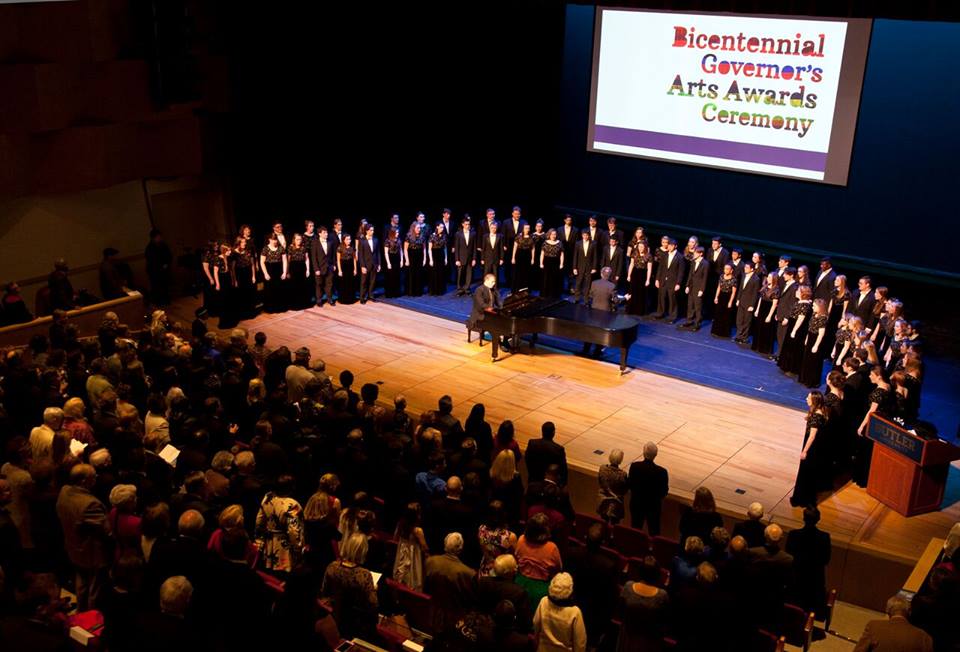 Originally presented in 1973, the Governor's Arts Awards program recognized and honors significant contributions to impact on the arts and the state of Indiana.
The awards have been presented every two years, with the exception of the 2015 Governor's Arts Awards, which were held in April 2016 to celebrate the state's Bicentennial and the Indiana Arts Commission's 50th Anniversary.
The 2016 event was made even more spectacular in honor of the Bicentennial. Seven Hoosier artists and arts leaders were honored, along with past recipients of this prestigious honor.
Butler Univeristy's Schrott Auditorium was the site for the event.
Honorees include Dance Kaleidoscope, Robert & Ellen Haan, Jon Leslie "Wes" Montgomery, Jim Davis, American Pianists Association, Kenneth "Babyface" Edmonds.
Photos of the Governor's Arts Awards
Photos are courtesy of Hadley Fruits.