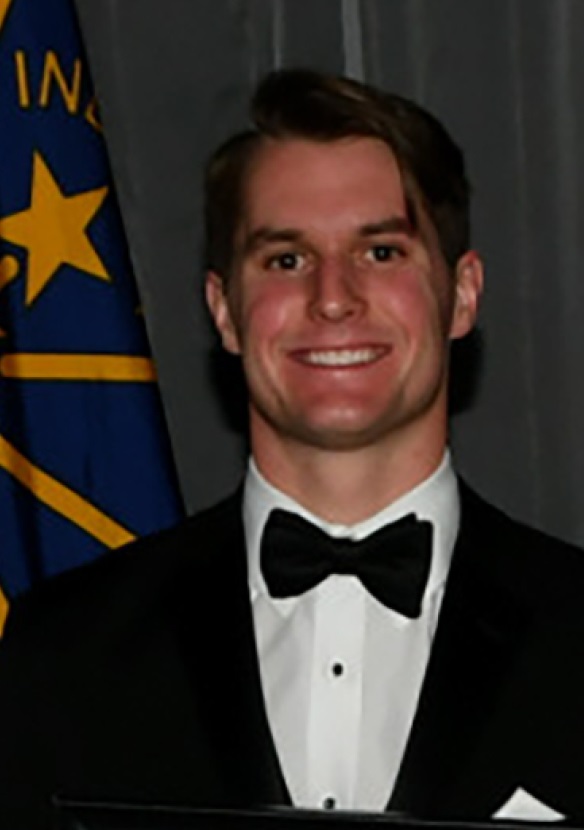 Sam Alderfer, a digital marketing guru, is the Social Media Coordinator of the Indiana Bicentennial Commission. As a member of the Indiana Bicentennial Commission's full-time staff, Sam provides support to help market and promote the activities of the Commission. He is responsible for the agency's social media strategy, website management, graphic design, and assists with key projects surrounding Bicentennial events.

Prior to working at the Indiana Bicentennial Commission, Sam interned for the Marion County Public Defender Agency in Indianapolis where he worked on many community projects as well as assisted in in criminal court hearings. Sam also had the opportunity to work for C-SPAN in Washington, D.C., where he assisted in the research, writing and production of the Washington Journal television program.

Sam holds a bachelor's degree in Political Science from Indiana University (Bloomington). During his time at Indiana University, Sam was selected to serve on the Indiana University Student Foundation Steering Committee where he helped plan and execute the 2014 Little 500 bike race, the largest intramural event in the nation. He also was actively involved in Indiana University Dance Marathon throughout his four years in Bloomington. Sam is from Indianapolis, Indiana and a graduate of North Central High School.

When he is not working, Sam enjoys cycling, sailing, traveling to new places, and watching IU basketball.