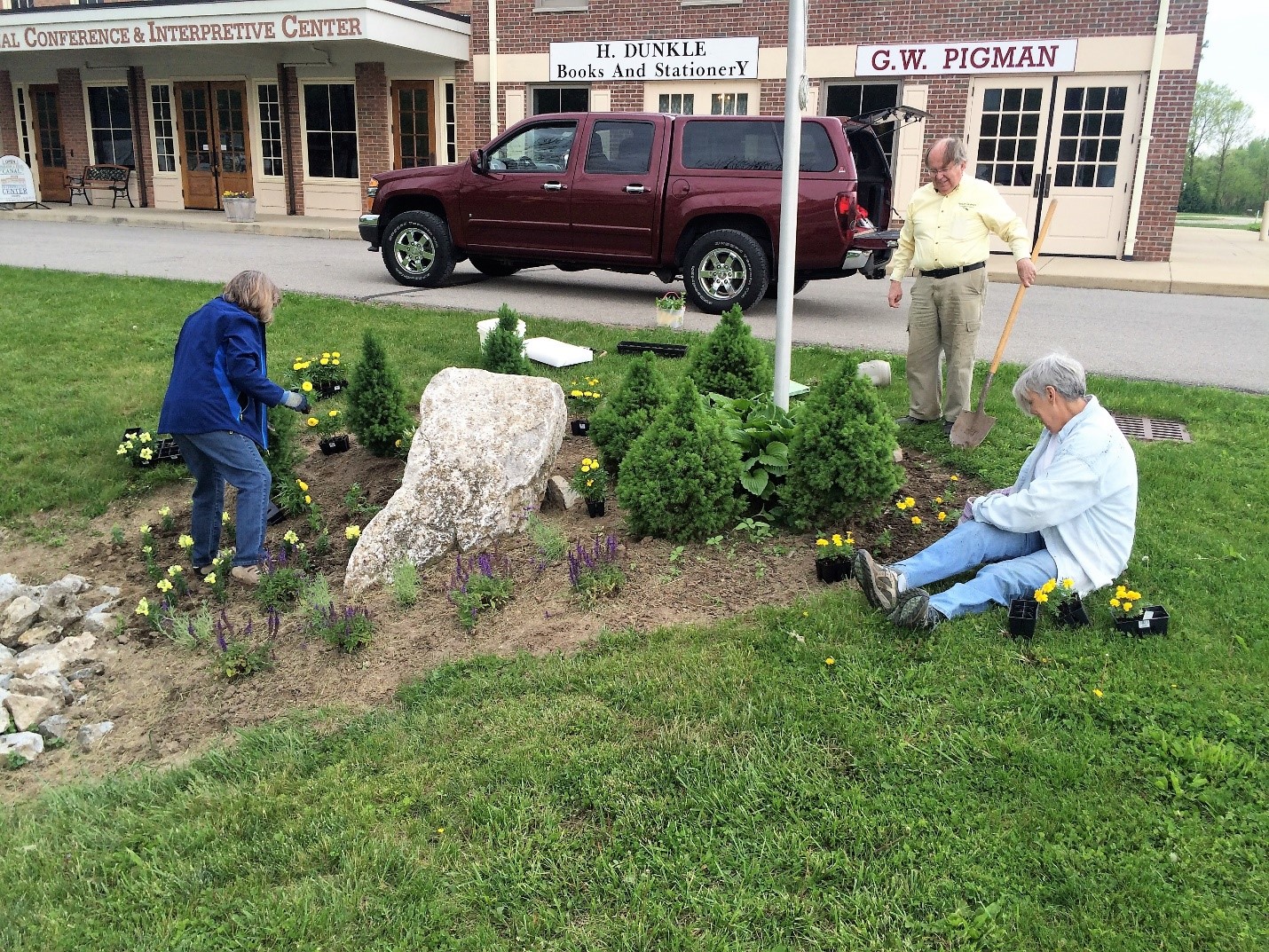 The Canal Association will be planning and planting vegetation and landscaping that includes large pieces of limestone naturally shaped like the outline of the State of Indiana. The Bicentennial and US flag will be flying above the garden plot.
A Bicentennial flower plot associated with the flag pole is highlighted by a large native stone shaped like the State of Indiana. This colorful blue and gold garden will greet visitors as they approach the Canal Center. Also, it will be part of Indiana's 200th celebration when the official torch arrives October 6th in Canal Park. The month-long trek winds through all 92 counties this fall. Here Master Gardener volunteers including Linda Cooper (left) have planned and developed special plots like this to spruce up Canal Park.
Q&A with Legacy Project Coordinator Dan McCain
What do you consider the key accomplishment of your Legacy Project?
The creation of a flowerbed set beside a native stone the shape of Indiana at the base of the main flagpole in front of the Canal Center in Delphi.
Describe a highlight or most memorable moment related to yoru Legacy Project.
The biggest crowd passed by this flowerbed during the two day summer festival called CANAL DAYS.
How/where are you preserving information and artifacts related to your Legacy Project?
The flowers are annuals but the native stone featured at the base of the flagpole is limestone set at an angle in a permanent place for all to enjoy in the years to come.
Estimated total attendance.
Throughout the summer and fall about 10,000
Estimated dollar amount spent.
Photos of Bicentennial Flowerbed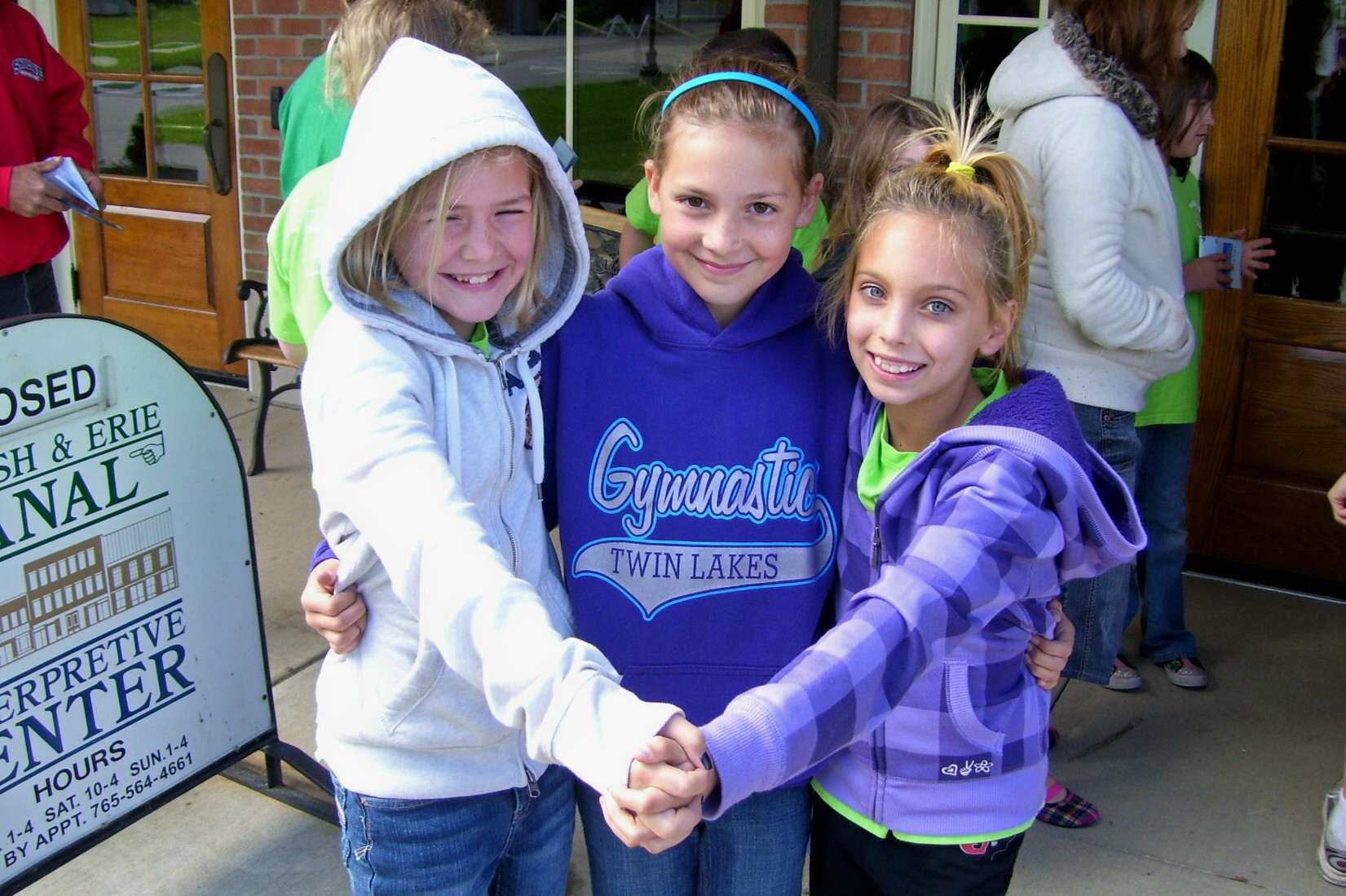 Persons involved with planning, planting and maintaining the Bicentennial Flowerbed
Linda Cooper
Peter Cooper
Master Gardener volunteers
Project Details