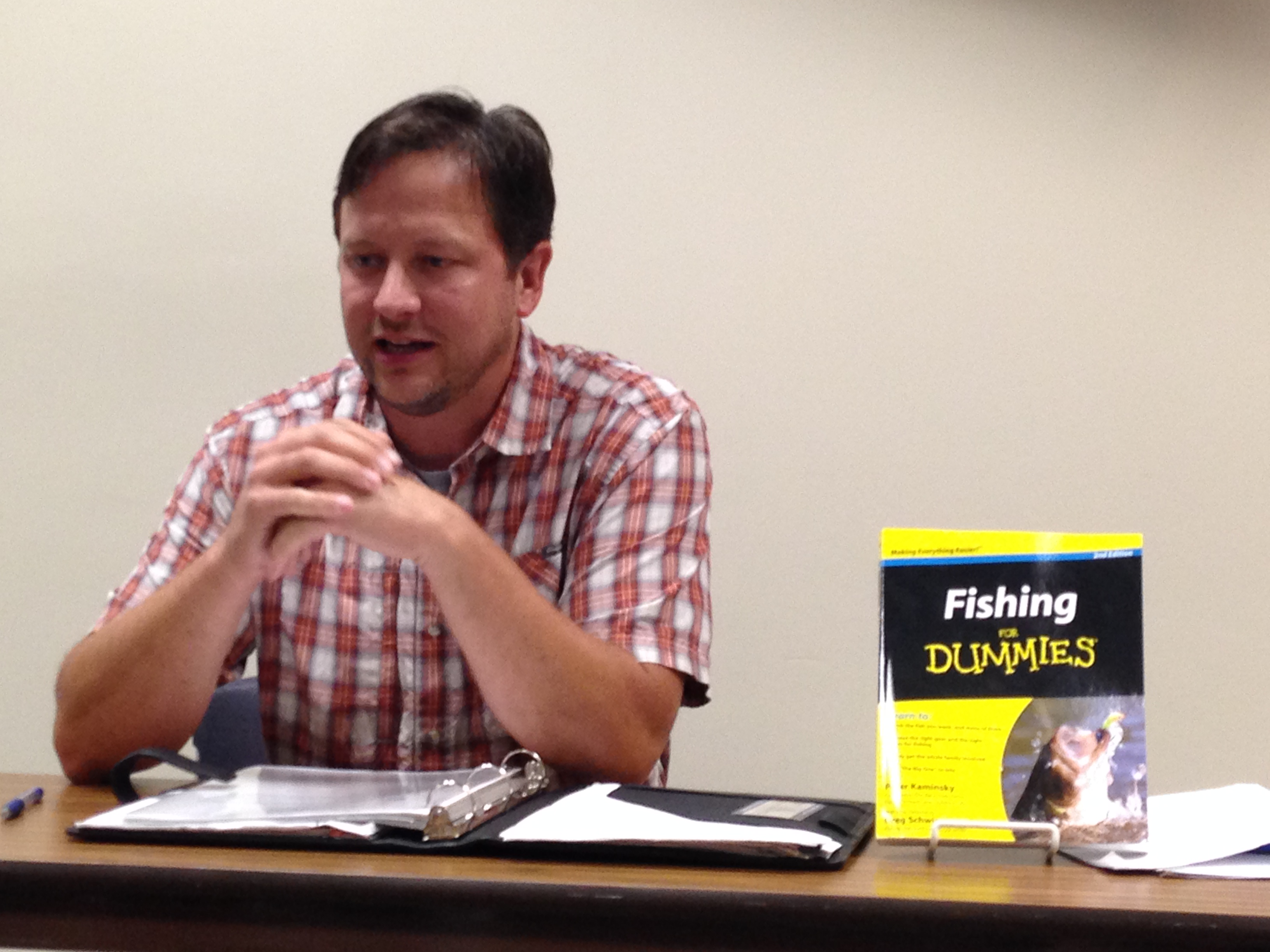 Carroll County on the Same Page is an annual program to encourage county residents to read the same book and share ideas. In honor of Indiana's bicentennial, this year's book is "What This River Keeps," by Greg Schwipps. Set in rural southern Indiana, it is the story of an elderly couple coping with the fear that their river-bottom farm will be taken from them through an act of eminent domain. The novel reflects on what it means to love a place. A series of book discussions and speaker programs will explore that relationship to places in Carroll County.
Q&A with Legacy Project Coordinator Kelly Currie
What do you consider the key accomplishment of your Legacy Project?
We were able to help the county's residents discover an excellent Indiana author, Greg Schwipps, who has written about issues that are important to a rural Midwestern community.
Describe a highlight or most memorable moment related to your Legacy Project.
We hosted the author for a reading and book signing at the library. He was gracious and captivating and was received well by the audience.
How/where aer you preserving information and artifacts related to your Legacy Project?
We have sent program materials and media clippings to the Indiana State Library for their Bicentennial archive.
Total number of volunteers who participated.
Estimated total attendance.
Estimated dollar amount spent.
Committee Members
Kelly Currie, Delphi Public Library
Portia Kapraun, Delphi Public Library
Melissa Bishop, Flora Monroe Township Public Library
Cathy Butcher, Flora Monroe Township Public Library
Tamara Gibbs, Camden Jackson Township Public Library
Project Details
Organization: Delphi Public Library, Flora-Monroe Twp Public Library, Camden-Jackson Twp Public Library
County: Carroll
Contact: Kelly Currie, 765-564-2929, kelly@delphilibrary.org
Type:Government/Municipal
Project Number: IBC-HC-367
Website: www.delphilibrary.org