"Pow Wow" is on a wall in downtown Flora and can be viewed 24 hours per day. The theme honors the contributions of Native Americans to the local culture and their place in the history of Carroll County. Based on Terpining's "Blessing from the Medicine Man," "Pow Wow" is modeled on projects that insert superheroes in classical works of art. The mural depicts Ironman receiving the blessing from the Medicine Man.
Q&A with Legacy Project Coordinator Melissa Bishop
What do you consider the key accomplishment of your Legacy Project?
Creating the mural brought several generations together. Student involvement was the primary focus, and their personal involvement in this community project opened their eyes in many ways.
Describe a highlight or most memorable moment related to your Legacy Project.
The day the mural was spray-painted we had senior citizens working with high school students, parents helping the children, artists instructing everyone, and our county historian on site as well.
How/where are you preserving information and artifacts related to your Legacy Project?
The mural is outdoors and will be maintained as long as possible. Photos of the finished product and process will be added to the local history website and archived at the Flora Public Library
Total number of volunteers who participated.
Estimated dollar amount raised.
Estimated dollar amount spent.
Photos of Pow Wow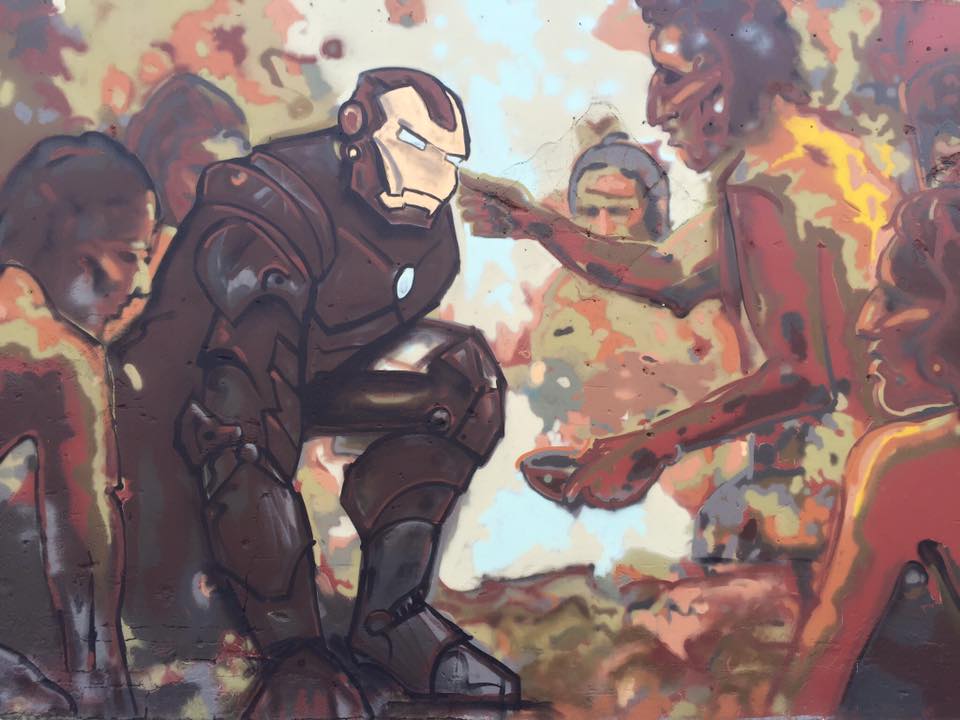 Committee Members
Melissa Bishop, Library Director
Joretta Tinsman, Clerk-Treasurer, Town of Flora
Branden Apitz, arts instructor
Nicole Ingalls, arts instructor
Project Details
Organization: Flora-Monroe Twp. Public Library/Town of Flora
County: Carroll
Contact: Melissa Bishop, 574-967-3912, mbishop@flora.lib.in.us
Type: Government/Municipal
Project Number: IBC-CI-546
Website: www.flora.lib.in.us