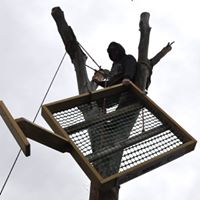 To celebrate the Bicentennial, Rome City's status as Bird Town Indiana and the return of a native species to the area, an Osprey nesting platform will be constructed and installed on Sylvan Lake in Rome City. Individual donors and local businesses will partner with Advance Rome City, the Sylvan Lake Improvement Association and the Gene Stratton-Porter Memorial Society to complete this project. It will serve as a reminder to all that protection and preservation of our natural heritage is a continued effort by all in the community.
Q&A with Legacy Project Coordinator Dave Fox
What do you consider the key accomplishment(s) of your Legacy Project?
This nesting platform for Osprey brought the community together. Several groups were key in funding, building and installing the platform. The residents and visitors on the lake now keep a close eye for this anticipated bird.
Describe a highlight or most memorable moment related to your Legacy Project.
It was quite a challenge to construct the platform in an area where the birds would likely use it. We ended up working with a GSP Society volunteer and local tree company to install the platform on a chilly winter day. The hard work paid off when we saw two Osprey checking it out just a few days later!
How/where are you preserving information and artifacts related to your Legacy Project.
Information including sightings are posted to the Gene Stratton-Porter State Historic Site Facebook page.
Total number of volunteers who participated.
Photos of the Legacy Project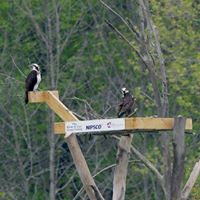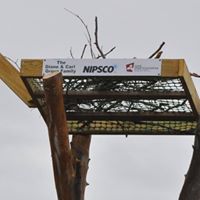 Legacy Project Committee Members
Dave Fox, Gene Stratton-Porter State Historic Site
Diane and Carl Grove Family (sponsors)
John Lipasek, Gene Stratton-Porter Society
Tracy Fox, Gene Stratton-Porter Society
Brandon Bauermeister, Bauermeister Tree Service
Josh Krontz, Bauermeister Tree Service
NIPSCO (sponsor)
Project Details