The Delphi Public Library has commissioned a local professional artist, Terry Lacy, to create a historical art display to be installed in the library's entryway. The display will include a large oil painting of the library, along with two museum-quality vinyl display panels depicting ephemera. This project will provide a visually appealing presentation of the library's history that also disseminates a great deal of valuable information of interest to students, historians, and community members.
Q&A with Legacy Project Coordinator Kelly Currie
What do you consider the key accomplishment of your Legacy Project?
We were able to commission a local artist to create an oil painting of the library and two large vinyl panels that tell the history of the library in words and pictures.
Describe a highlight or most memorable moment related to your Legacy Project.
We had a well-attended reception to unveil the painting before it was to be hung in the main entryway.
How/where are you preserving information and artifacts related to your Legacy Project?
The project itself serves as a way to preserve old photos of the library in a visible location. We are also sending marketing pieces and media coverage to the Indiana State Library for their Bicentennial archive.
Estimated dollar amount raised.
Estimated dollar amount spent.
Photos of Delphi Public Library Historic Mural Project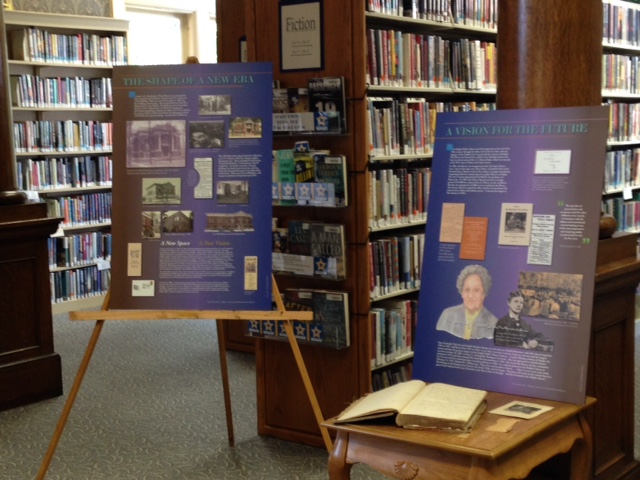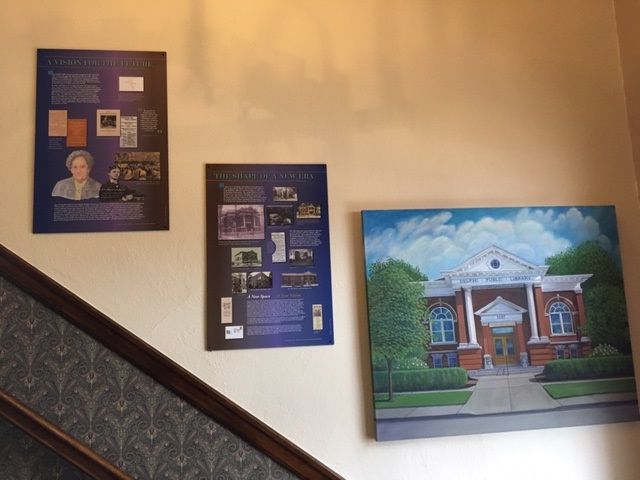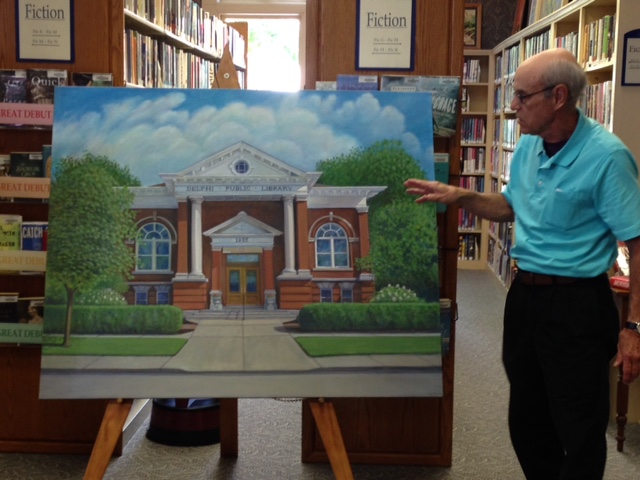 Project Details