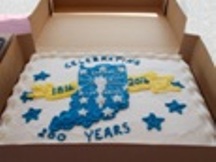 Logan's Landing invites you to come downtown and Celebrate Logansport's birthday! Enjoy free music and free birthday cake. Purchase strawberry shortcake for $5.00. There will be a variety of activities and games for the kids, and Logan's Landing will also be raffling off some great gift baskets. In recognition of Indiana's Bicentennial, this year's Celebrate Logansport event will incorporate several history-related features. This year's event will be on Thursday, June 2nd, 2016 from 11:00 a.m. – 2:00 p.m. at the Farmers Market lot at the corner of Fourth and Market, downtown Logansport. Call 574-722-9345 for more information.
Q&A with Legacy Project Coordinator Becki Harris
What do you consider the key accomplishment of your Legacy Project?
We helped get the word out in our small town about the state's Bicentennial year.
Describe a highlight or most memorable moment related to your Legacy Project.
We opened our event with "Back Home Again in Indiana" sung by a local high school student who has also sung the national anthem at Pacers games, etc. It was phenomenal!
How/where are you preserving information and artifacts related to your Legacy Project?
All records of the event are stored here at the Logan's landing office (both hard copy and digitally).
Total number of volunteers who participated.
Estimated total attendance.
Estimated dollar amount raised.
Estimated dollar amount spent.
Photos of Celebrate Logansport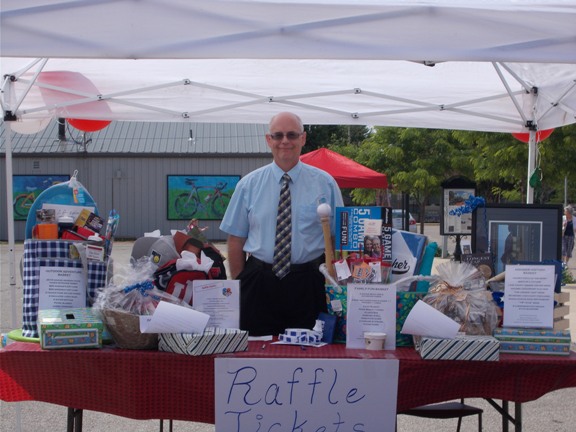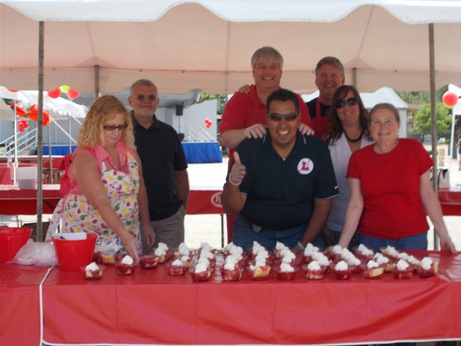 Logan's Landing 2015-16 Board Members
Tom Partridge
Bob Dunderman
Nikki Reid
Mark Hartman
Judy Lewis
Bill Minglin
Greg Packard
Sandi Korreckt
Jamie Lin
Kevin Crook
Jim Crain
Deborah Ulerick
Project Details