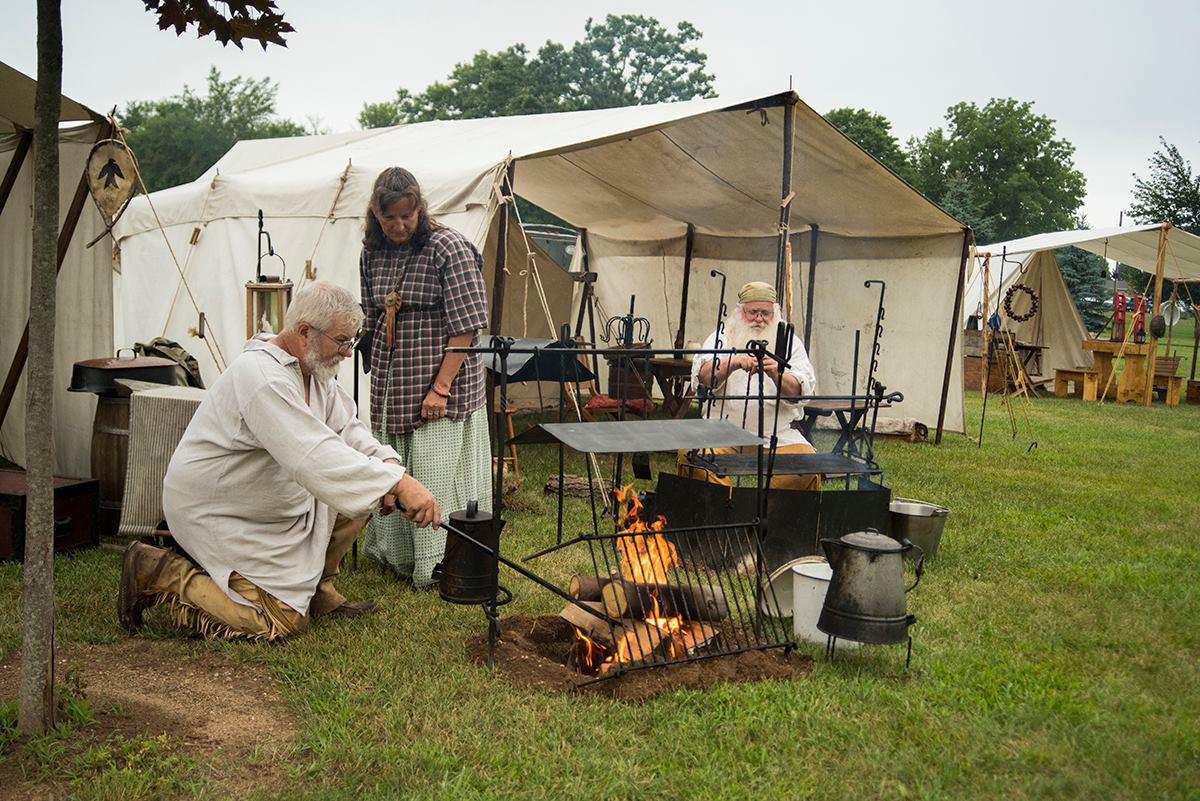 This festival celebrates the beginnings of the oldest settlement in Steuben County. The Primitive Village features volunteers in period dress as well as arts and crafts from the time period. There are also a variety of food vendors and tournaments for visitors to participate in, such as baseball, knife-throwing and mud volleyball.
Q&A with Legacy Project Coordinator Janet Hartsuff
What do you consider the key accomplishment of your Legacy Project?
The festival is always a summer highlight for area residents. From the mud volleyball tournament to the primitive village, the festival focuses on bringing people together. This year, community pride was at its highest as many generations of residents enjoyed the festivities.
Describe a highlight or most memorable moment related to your Legacy Project.
With Orland being the birthplace of Steuben County, the town took particular pride in celebrating Indiana's bicentennial. The parade theme focused on the 200th birthday and many floats and participants carried out the theme.
How/where are you preserving information and artifacts related to your Legacy Project?
We are preserving the photos and articles online and at the Steuben County Tourism Bureau.
Total number of volunteers who participated.
Estimated total attendance.
Photos of Vermont Settlement Days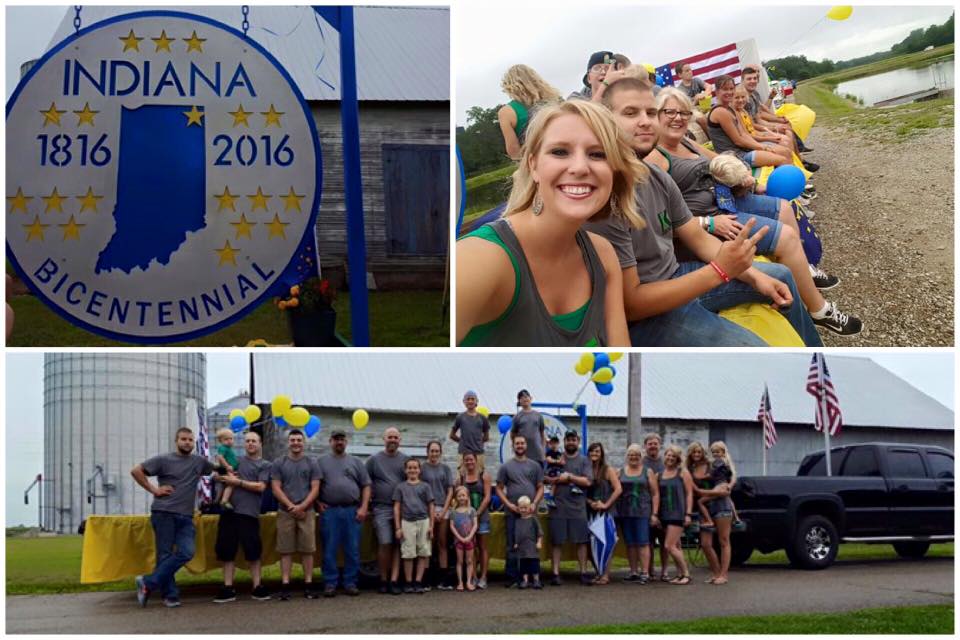 2016 Vermont Settlement Festival Committee
Connie Boocher
Deb Forrester
Tim Frederick
Betty German
Gene German
Jim Milleman
Project Details
Organization: Steuben County Tourism Bureau
County: Steuben
Contact: Janet Hartsuff, 260-665-5386, janet@lakes101.org
Type: Non-Profit
Project Number: IBC-HC-295
Website: www.lakes101.org