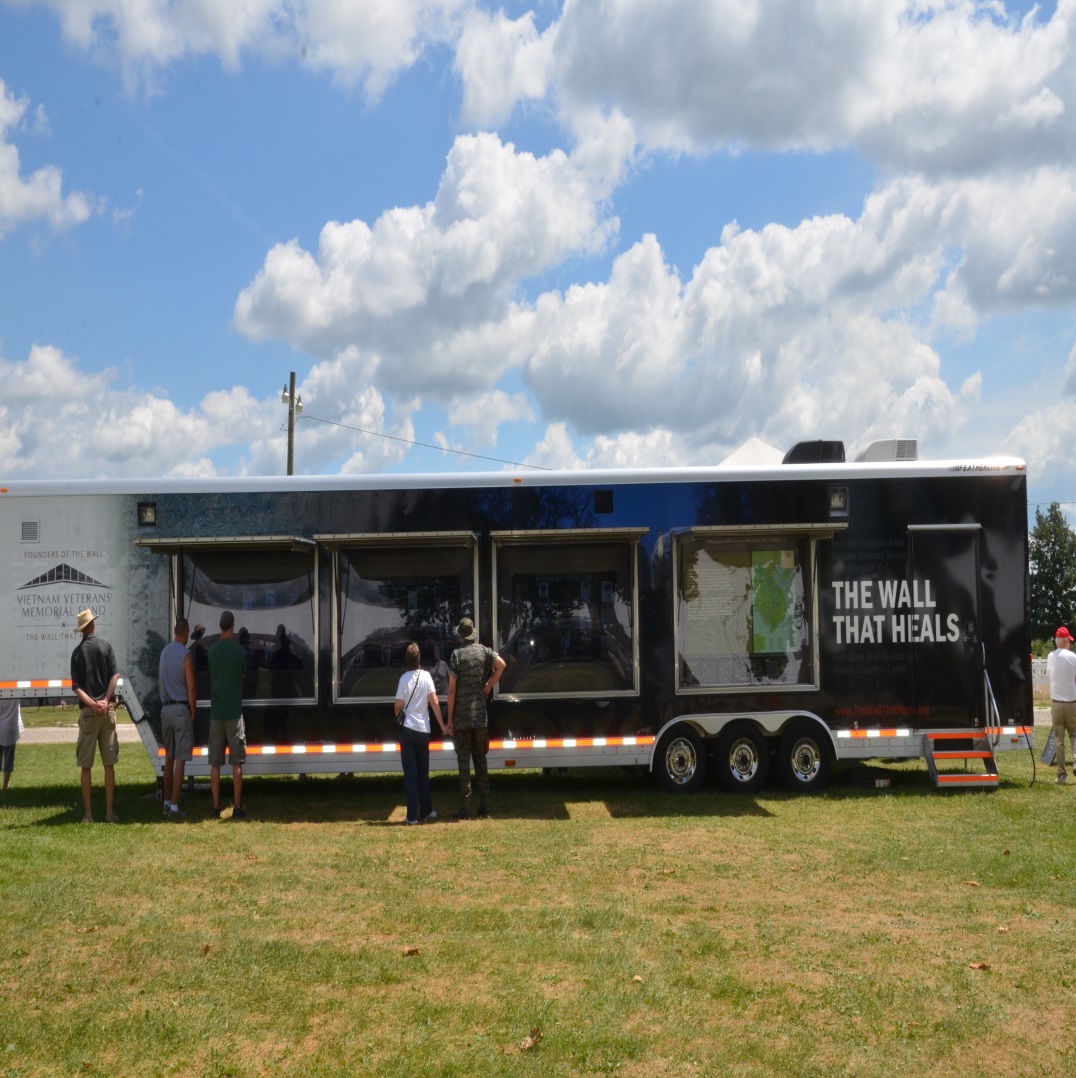 The Wall that Heals, a ½ scale replica of the original in Washington, D.C., is coming to Carroll County in August of 2016. It will be set up in the Flora Park August 4-7. This is to honor the Vietnam Veterans and their families for the sacrifices that they made during that time period. Since it is 55 years since the beginning of the war, the committee felt this was a good year to tie in the Bicentennial of the great state of Indiana. The education of all those too young to remember that time should be a great benefit, to help them understand the past not only of Indiana, but of the United States.
Q&A with Legacy Project Coordinator Anita Hartman
What do you consider the key accomplishment of your Legacy Project?
We brought the county together to honor Vietnam Veterans, living, deceased and MIA.
Describe a highlight or most memrable moment related to your Legacy Project?
Seeing the respect of everyone that viewed the wall, children included. Letting our county veterans know that now they are remembered and appreciated for all that they gave for our country.
How/where are you preserving information and artifacts related to your Legacy Project?
Records are located in the Veterans Service Office in the county court house. There are pictures, CD's and scrap books stored.
Total number of volunteers who participated.
16 original committee members and too many volunteers to count.
Estimated total attendance.
Estimated dollar amount raised.
Photos from the Legacy Project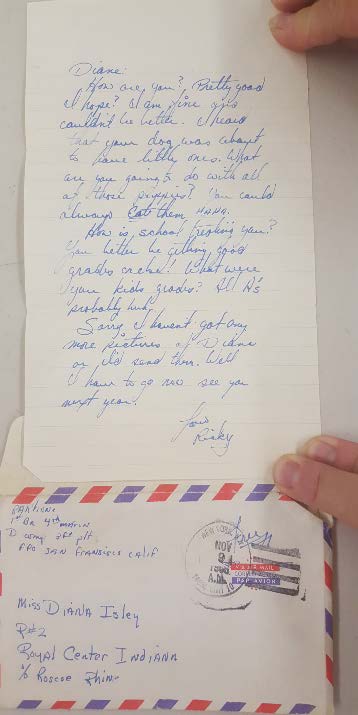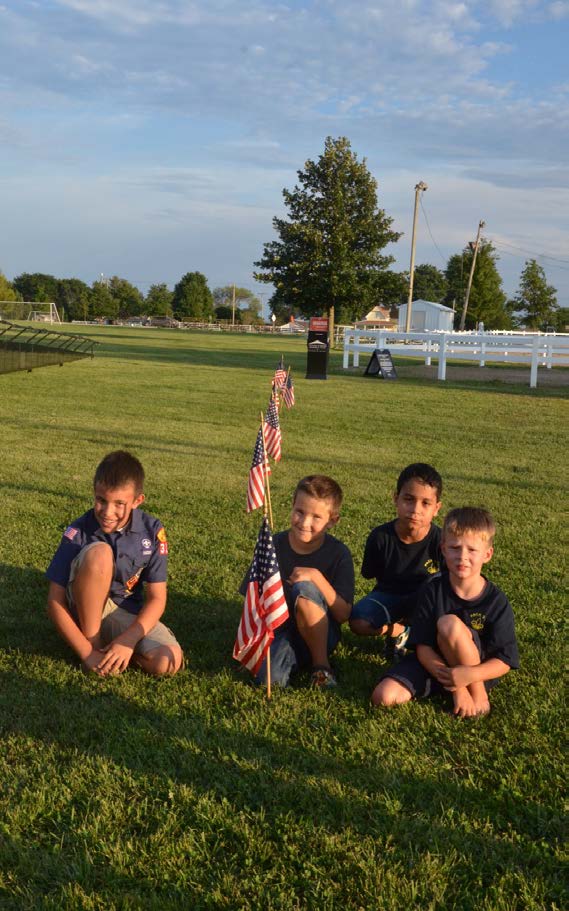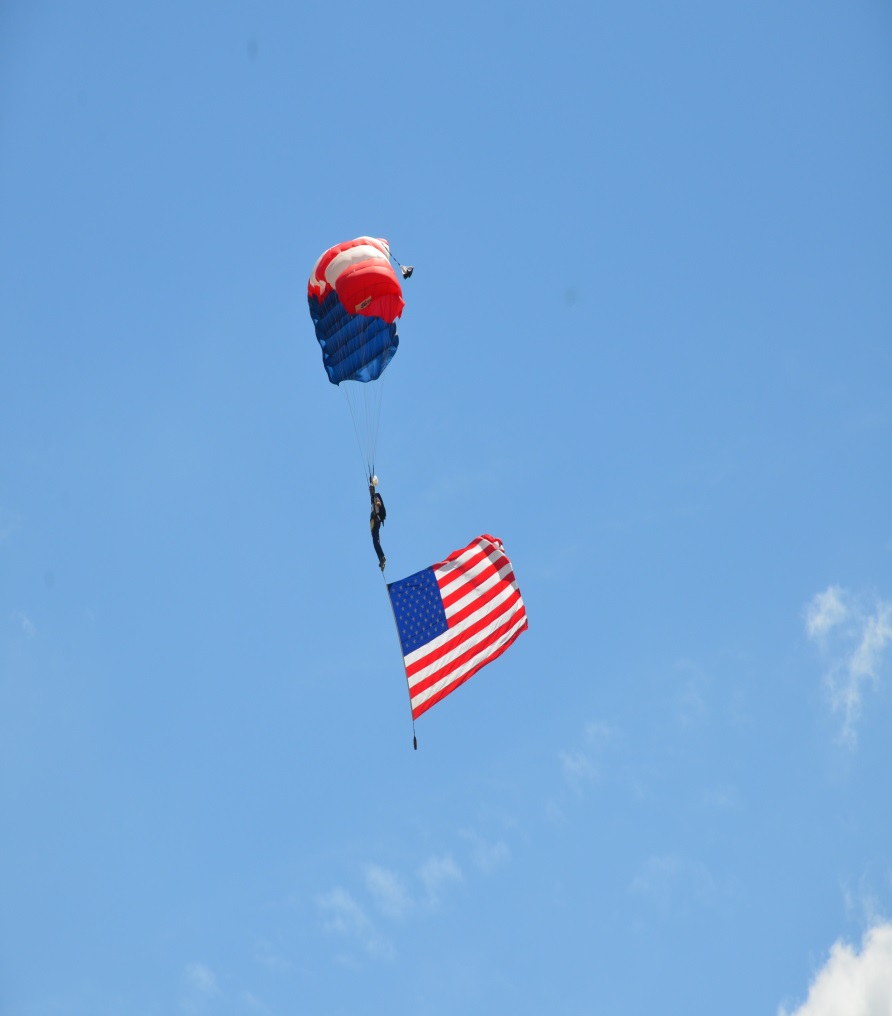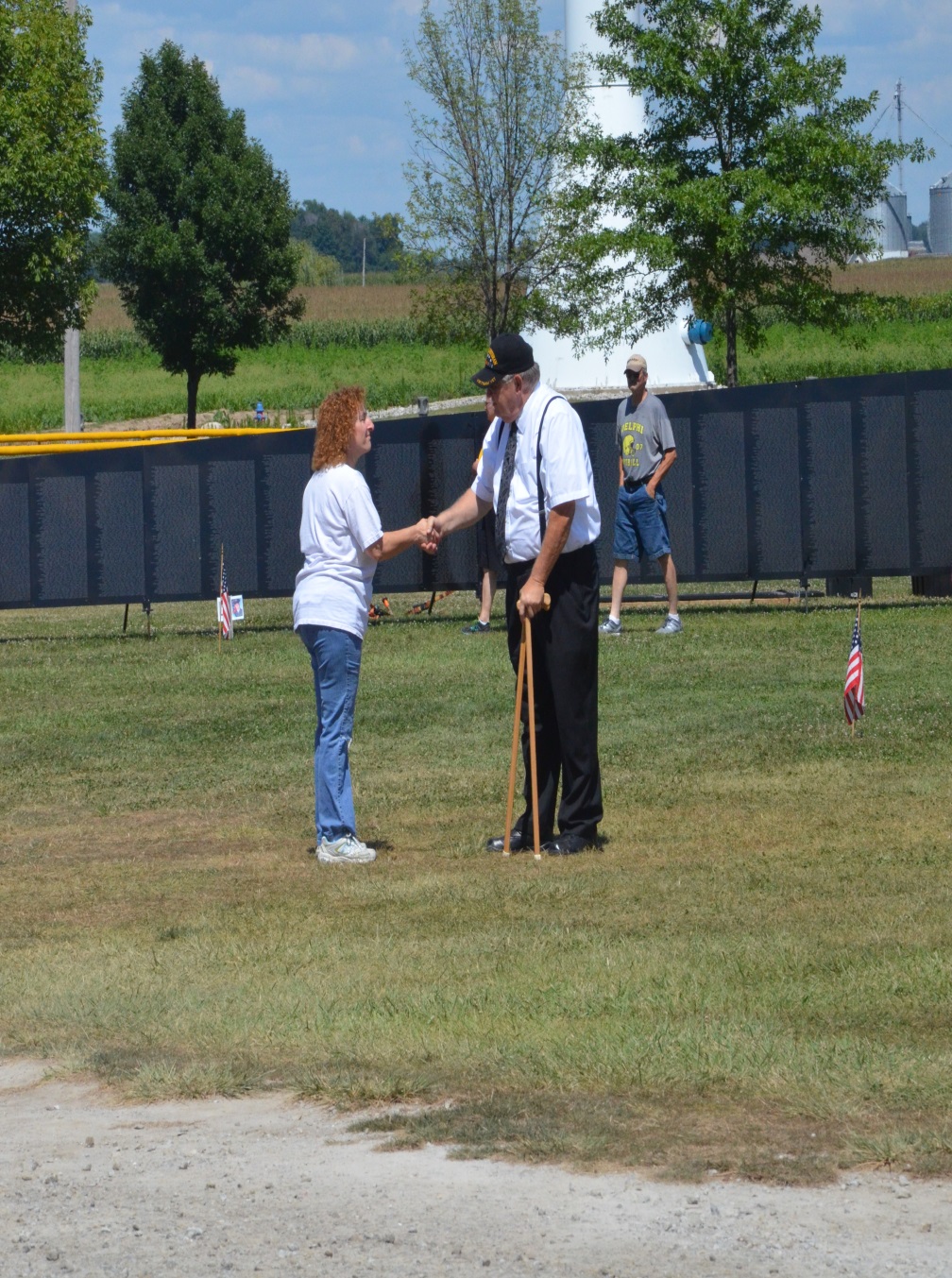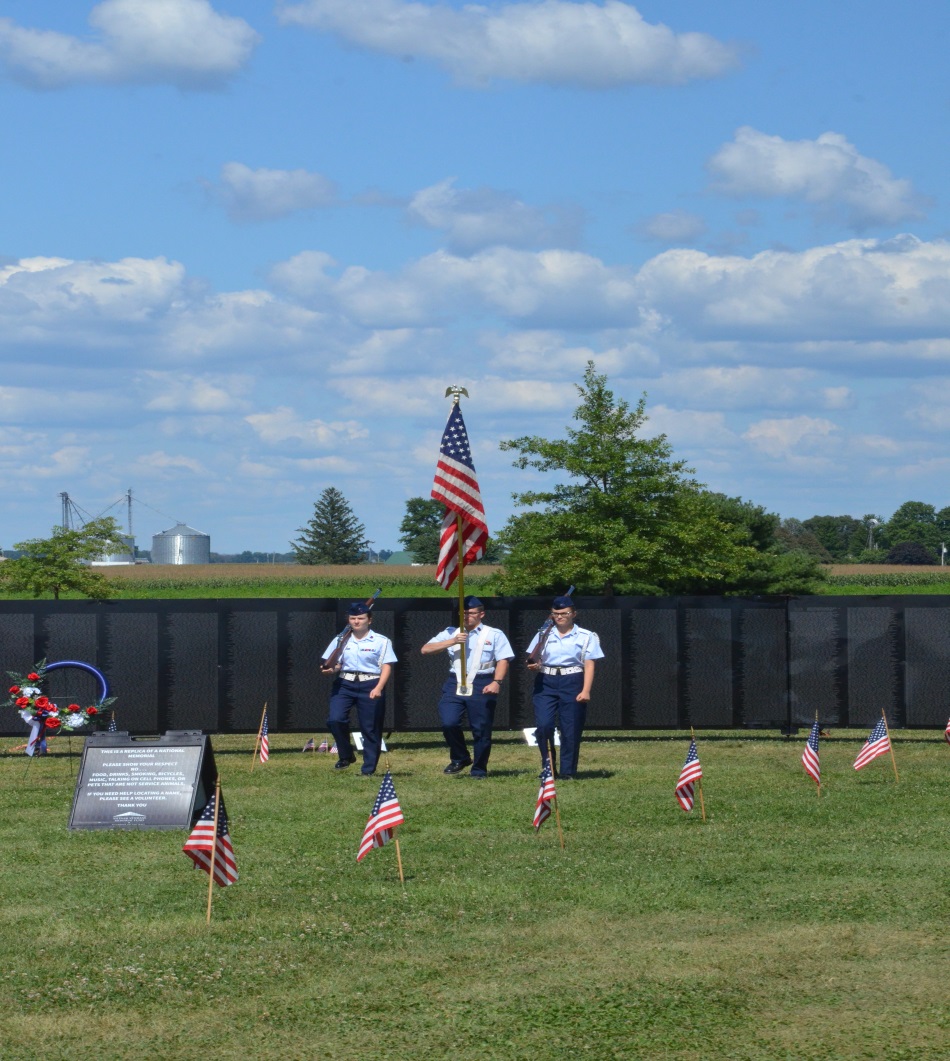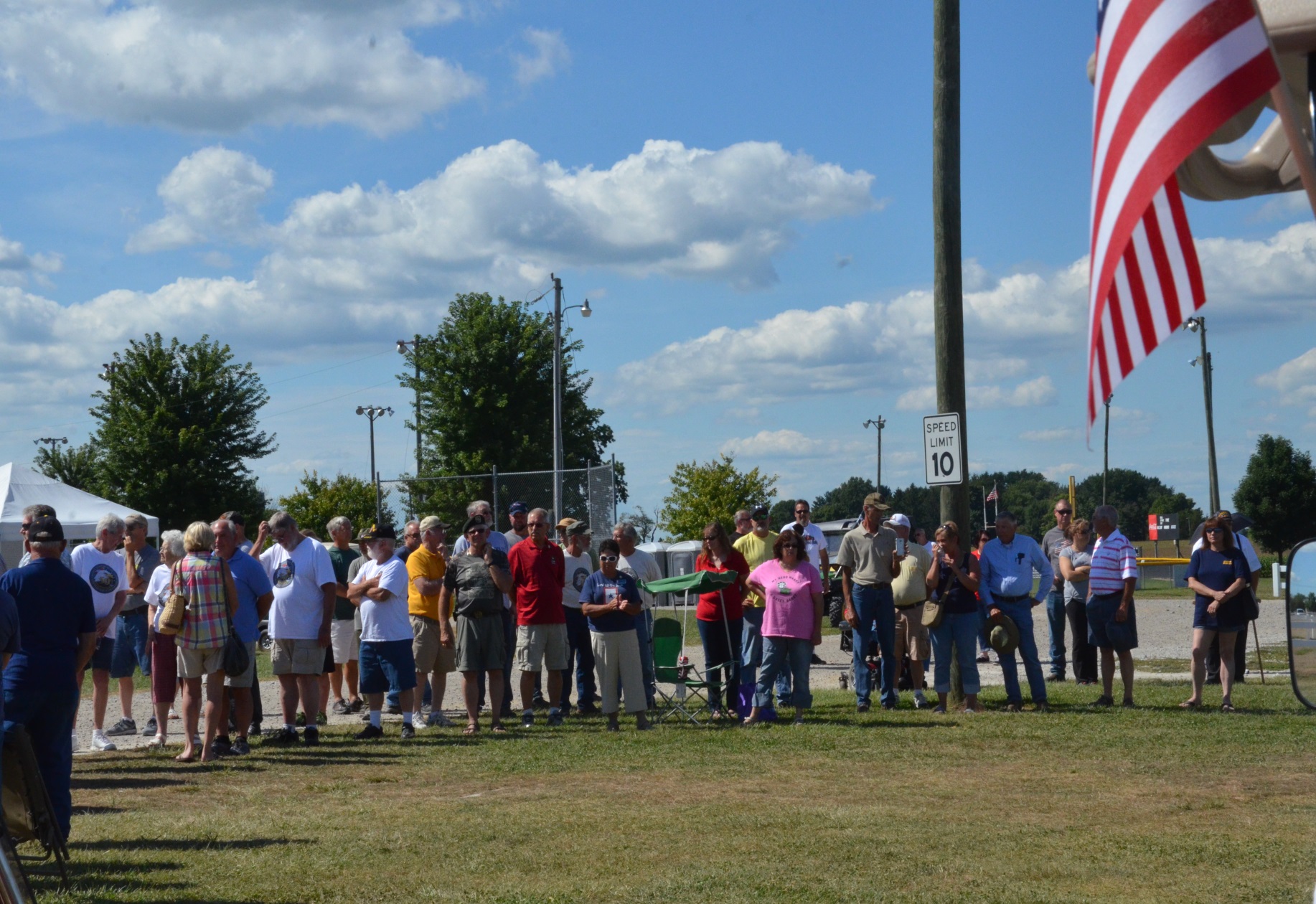 Legacy Project Committee
Anita Hartman
Larry Leach
Don Mull
Doug Eversole
Roger Bousom
Ed Schimmel
Mark Smith
Ron Scowden
Debbie Lowe
Gary King
Charlie Marchand
Ruby & Tim Roberson
Bill Northcutt
Goerge Rogers
Rex Wilson
Lou Hayden
Project Details
Organization: Carroll County Veterans Remembrance Committee, VFW
County: Carroll
Contact: Anita Hartman & Doug Eversole, 765-564-1856, veterans1@carrollcounty.in.us
Type: Non-profit
Project Number: IBC-HC-252