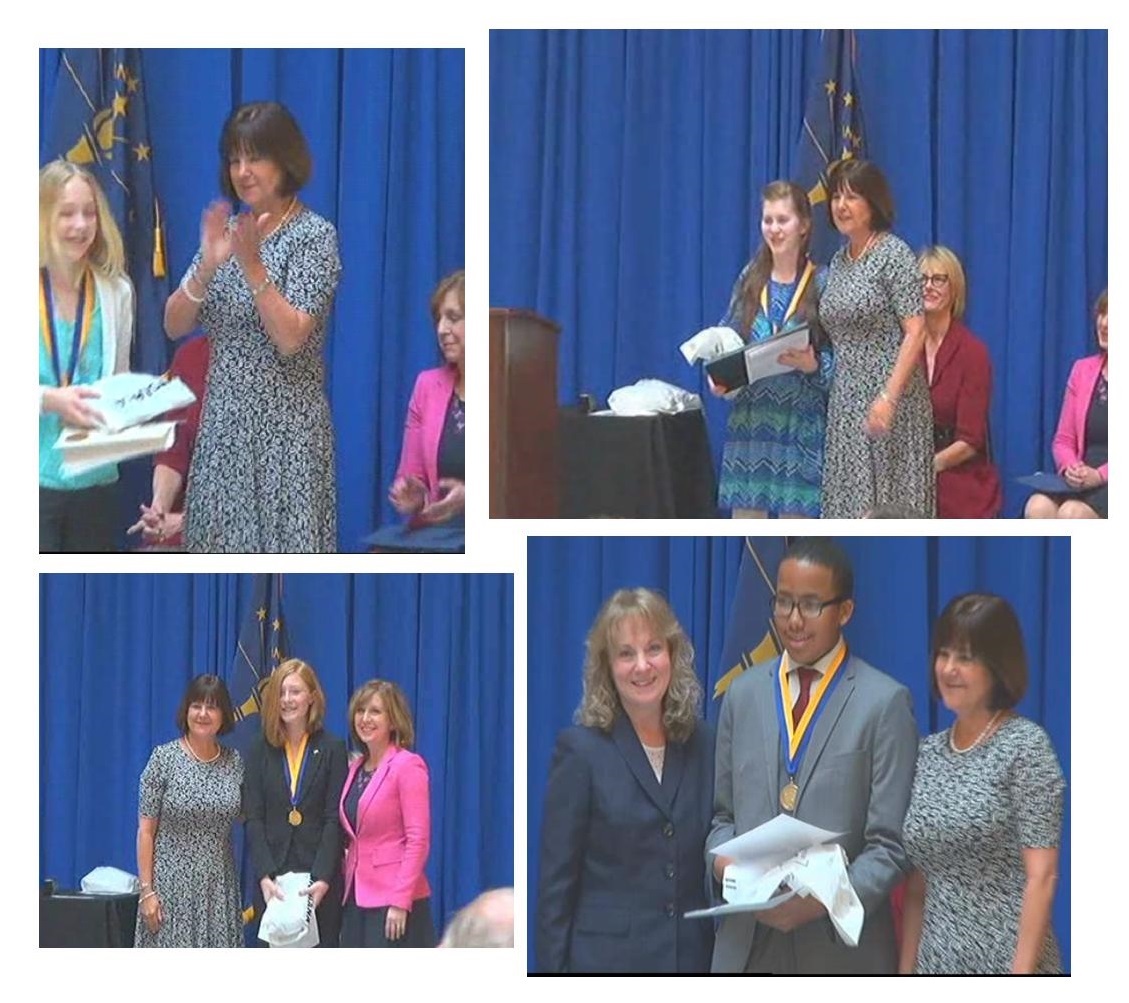 This event is the culmination of an essay contest for students from 5-9th grade from across the state. The contest is entitled, "Hoosier Heroines" and celebrates Women's History month and Indiana's Bicentennial. Prompts ask students to write about a Hoosier woman from the last 200 years who has made an impact on the history of Indiana. Each of Indiana's Women Executives accepts essays from a specific grade level and chose a winner. The winners then come to the State House for a ceremony where they will meet their Executive, read their essay, and have lunch with their Executive. With essay prompts spanning Hoosier women's contribution in the fields of agriculture, women's rights, business, science and education, this essay contest can be a source of inspiration for budding scholars and innovators.
Q&A with Legacy Project Coordinator Jennifer Hodge
What do you consider the key accomplishment of your Legacy Project?
Creating awareness of Hoosier women who in many fields have helped Indiana become a great state in the last 200 years.
Describe a highlight or most memorable moment related to your Legacy Project.
The program held at the State House that included the 5 women Executives of Indiana and the essay winners from different grades who addressed careers relating to each office. the First Lady Karen Pence was a sponsor and speaker and Senator Breaux the master of Ceremonies.
Estimated total attendance.
Committee Members
State House Event Coordinating Committee, Jennifer Hodge, Chairman
Staff of First Lady Pence
Staff of the Capitol Tour Office
Staff of Lt. Gov. Ellspermann
Staff of SOS Connie Lawson
Staff of Treasurer Kelly Mitchell
Staff of Auditor Crouch
Staff of Superintendent Ritz
Staff of Senator Breaux
Project Details
Organization: Capitol Tour Office
County: Statewide
Contact: Jennifer Hodge, 317-233-9830, jhodge@idoa.in.gov
Type: Government/Municipal
Project Number: IBC-HC-237