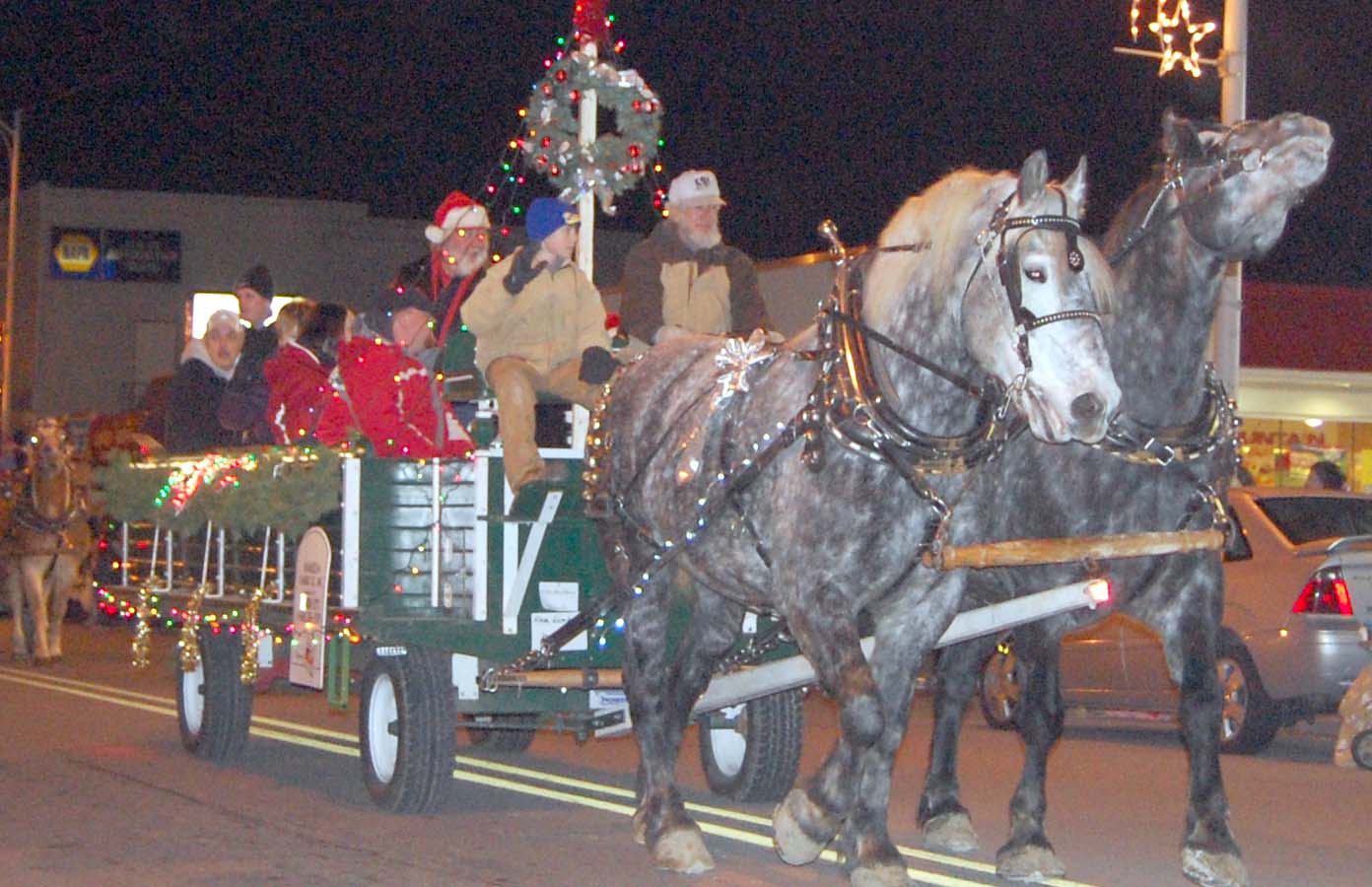 The Old Time Horse Drawn Christmas Parade in Hamilton, Indiana will be in its 16th year. Organizer Paul Headley will have teams of horses from around the tri-state area and there will be 35-40 lighted and decorated horse drawn wagons parading through the downtown area of Hamilton. The parade winds up to Gnagy Park, where Santa and his sleigh greet eager children. Hundreds of people line the streets to see the beautifully decorated wagons and regal streets.
Q&A with Legacy Project Coordinator Janet Hartsuff
What do you consider the key accomplishment of your Legacy Project?
With the parade always being the Saturday following Thanksgiving, it draws many families who are together for the holiday. It keeps a small-town feel, yet it's expanding each year and drawing more people to the town of Hamilton.
Describe a highlight or most memorable moment related to your Legacy Project.
With the extra support of the Steuben County Tourism Bureau, the 2016 parade was the biggest one yet, drawing 45 wagons from three different states.
How/where are you preserving information and artifacts related to your Legacy Project?
Pictures and newspaper articles are being stored at the Steuben County Tourism Bureau.
Total number of volunteers who participated.
Estimated total attendance.
2016 Old Time Horse Drawn Christmas Parade Committee
Paul Headley
Mary Vail
Pam Aldrich
Project Details