Art teachers in Huntington County schools working with 2015-2016 3rd grade students will create a mural made from clay tiles. Each student will create their own clay tile. The tile will depict something regarding Indiana. The finished piece will be in the shape of Indiana. There will be at least 7 different finished pieces. The project will be revealed on September 30, 2016 at Hier's Park during the celebration of the Torch Relay in Huntington County. The projects will be on display at Historic Forks of the Wabash, Huntington County Historical Museum and at each participating school.
Q&A with Legacy Project Coordinator Angie Garcia
What do you consider the key accomplishment of your Legacy Project?
All fourth grade students in Huntington County created an art project while learning key highlights from Indiana History. The project showcased the talent of the students and is on display for the entire county.
Describe a highlight or most memorable moment related to your Legacy Project.
The anticipation from the students and the community as art teachers unveiled the finished project at the Bicentennial Celebration event was exciting. The project was well supported throughout the community.
How/where are you preserving information and artifacts related to your Legacy Project?
The art projects have a permanent home at their respective school. They were each noted with a plaque with the name of the project, school and year.
Total number of volunteers who participated.
Estimated total attendance.
Photos of We had a Hand in the Bicentennial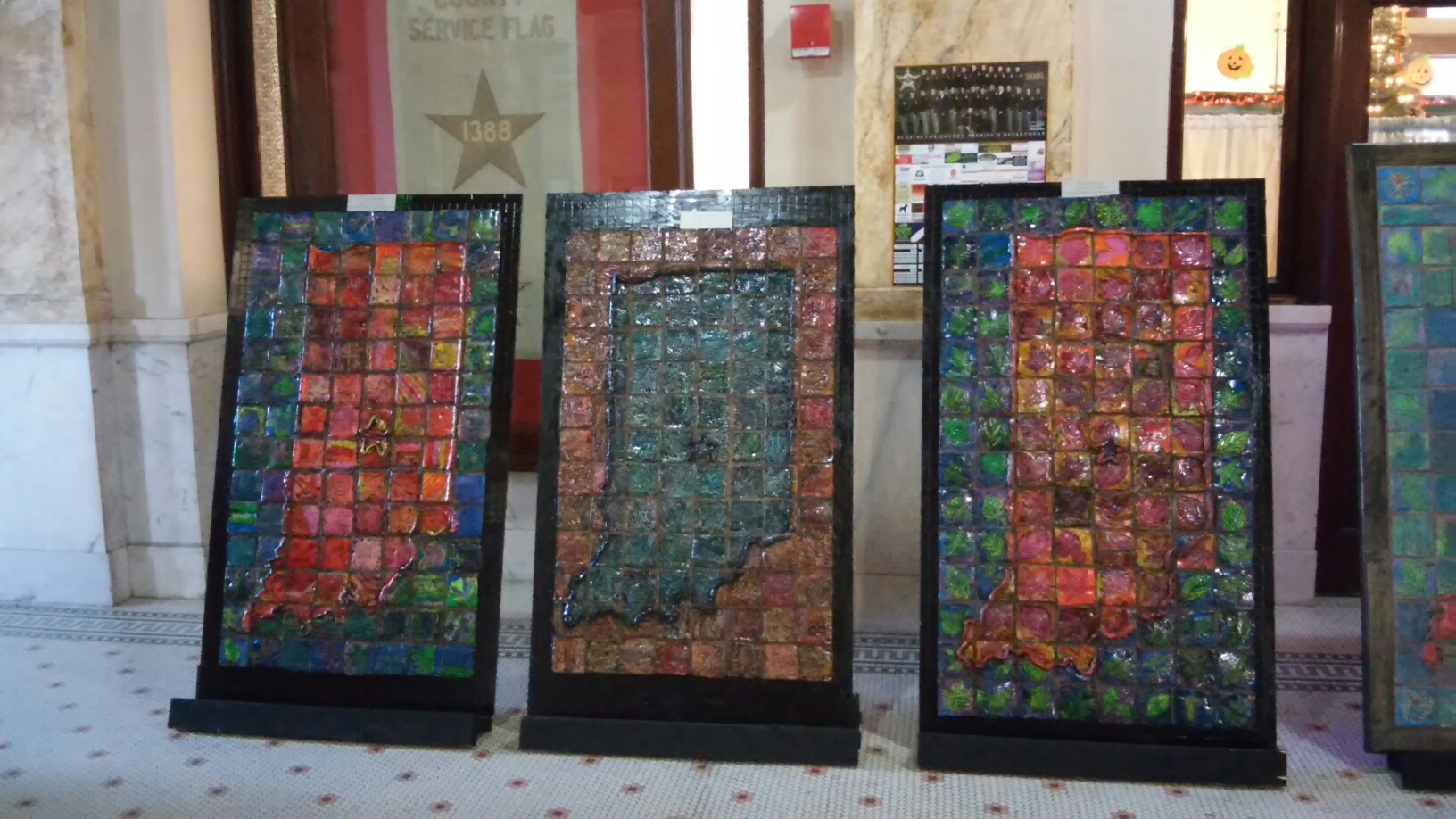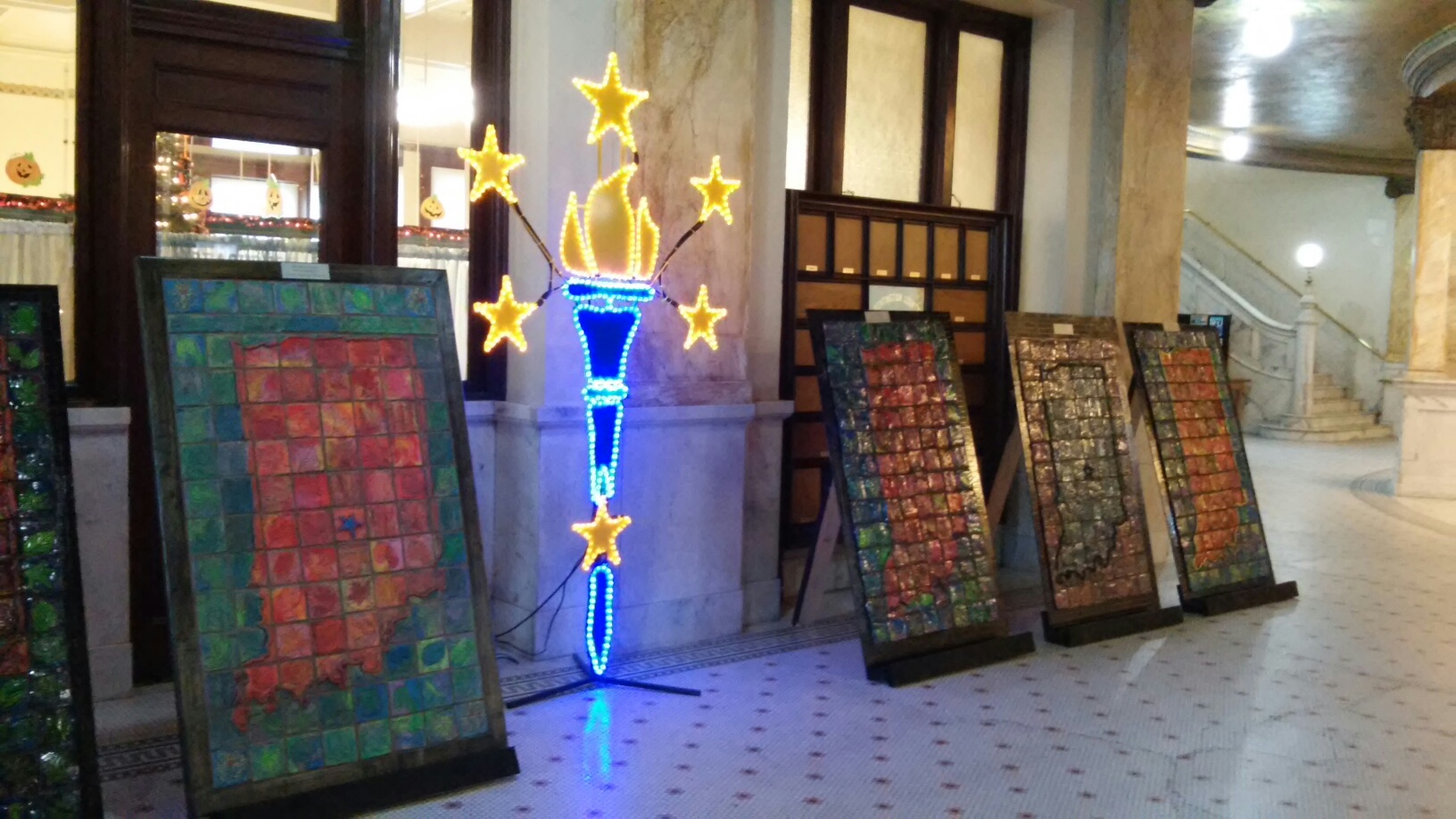 Project Details
Organization: Bicentennial Committee for Huntington County
County: Huntington
Contact: Angie Garcia, 260-356-5300, agarcia@huntington-chamber.com
Type: Other
Project Number: IBC-YE-129