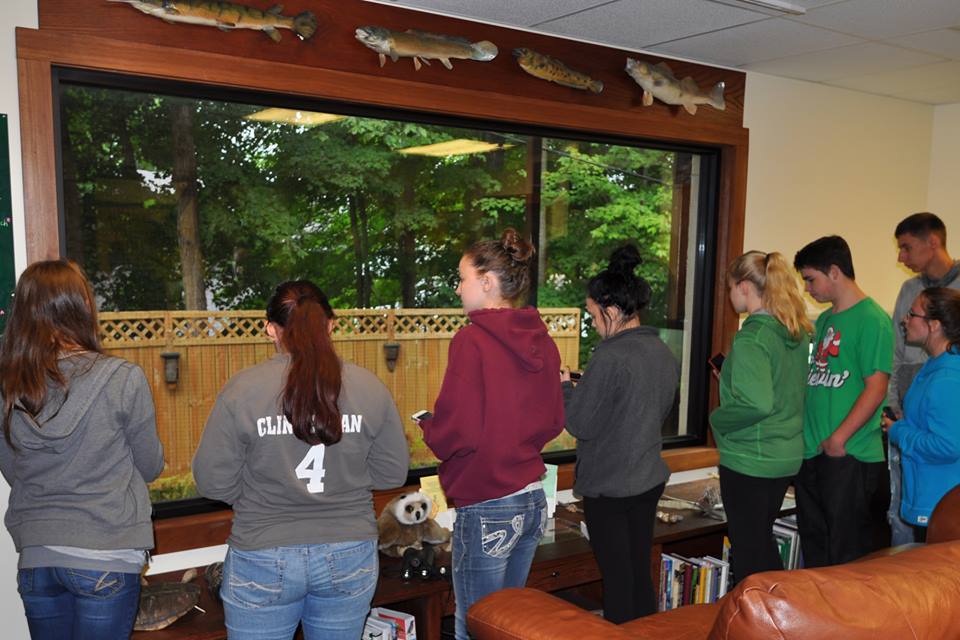 The Gene Stratton-Porter Wildlife Viewing Area outside of the Carriage House Visitor's Center will provide a unique look into the daily lives of Indiana's most common and beloved wildlife – birds, squirrels, chipmunks and other creatures. This area will include numerous feeders, a water feature and native plants. While providing a safe and quiet place for wildlife to feed, drink and bathe; curious human visitors will have a comfortable viewing spot from inside the GSP Carriage House Visitor's Center to enjoy learning more about Indiana's wildlife.
Q&A with Legacy Project Coordinator Dave Fox
What do you consider the key accomplishment(s) of your Legacy Project?
Describe a highlight or most memorable moment related to your Legacy Project.
The successful installation of the pond and fountain, moving the resident koi to their new home was a highlight of the project. It was also great to see how quickly the birds found the new feeder locations and we can now enjoy seeing and hearing them all year.
Project Details