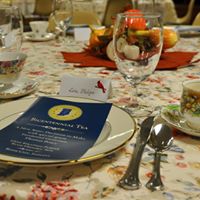 Explore the path to statehood as explained by a community leader from Vincennes circa 1813. He'll share the swirling rumors of statehood and what that could mean for the residents of this frontier territory. The menu will include period appropriate dishes as well as delicious tea time favorites. This event also includes a guided tour of Gene Stratton-Porter's Cabin at Wildflower Woods.
Q&A with Legacy Project Coordinator Tracy Fox
What do you consider the key accomplishment(s) of your Legacy Project?
Describe a highlight or most memorable moment related to your Legacy Project.
Having guests arrive in period costume was the highlight! We knew our guest speaker would be dressed for 1816 but we had no idea that other guests would join in!
Number of volunteers.
Estimated total attendance.
Photos of the Bicentennial Tea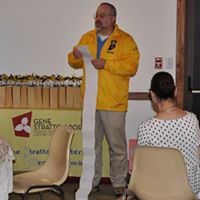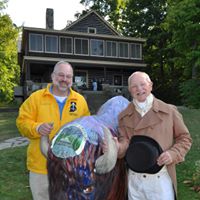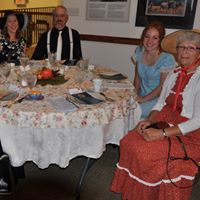 Project Details