The Next Indiana Bookshelf is a collection of 13 titles that encourage Hoosiers to think, read and talk about the present and future of Indiana. The Bookshelf includes fiction, nonfiction, essays and poetry, as well as titles appropriate for adults, young adults and kids. Each book has a strong connection to Indiana, either set here and/or written by a Hoosier author. It was created in partnership with the Indiana Center for the Book.
Q&A with Indiana Humanities
What do you consider the key accomplishment of your Legacy Project?
The Next Indiana Bookshelf is a curated collection of books relating to Indiana, which engages all ages of Hoosiers with literature and gets them thinking about the past, present and future of our state. A teacher from Morton High School in Hammond, Indiana, summed up this impact with the following comment, "The Next Indiana Bookshelf and its mission to draw attention to Indiana and its future during this special Bicentennial year has helped broaden our students' horizons, so to speak, when it comes to their home state and, I believe, has helped them feel proud to be Hoosiers."
Describe a highlight or most memorable moment related to your Legacy Project.
A highlight of this project is the essays that we had each of our Next Indiana Bookshelf authors write for our blog. These authors included people like Susan Neville, Scott Russell Sanders and Dan Wakefield.
How/where are you preserving information and artifacts related to your Legacy Project?
We are preserving information about the Next Indiana as well as the author blog posts on our website. We also printed a legacy piece that we call our Next Indiana Booklet, which details our Bicentennial programming as well as includes each of the author articles that were written for the blog.
Estimated total attendance.
Photos of Next Indiana Bookshelf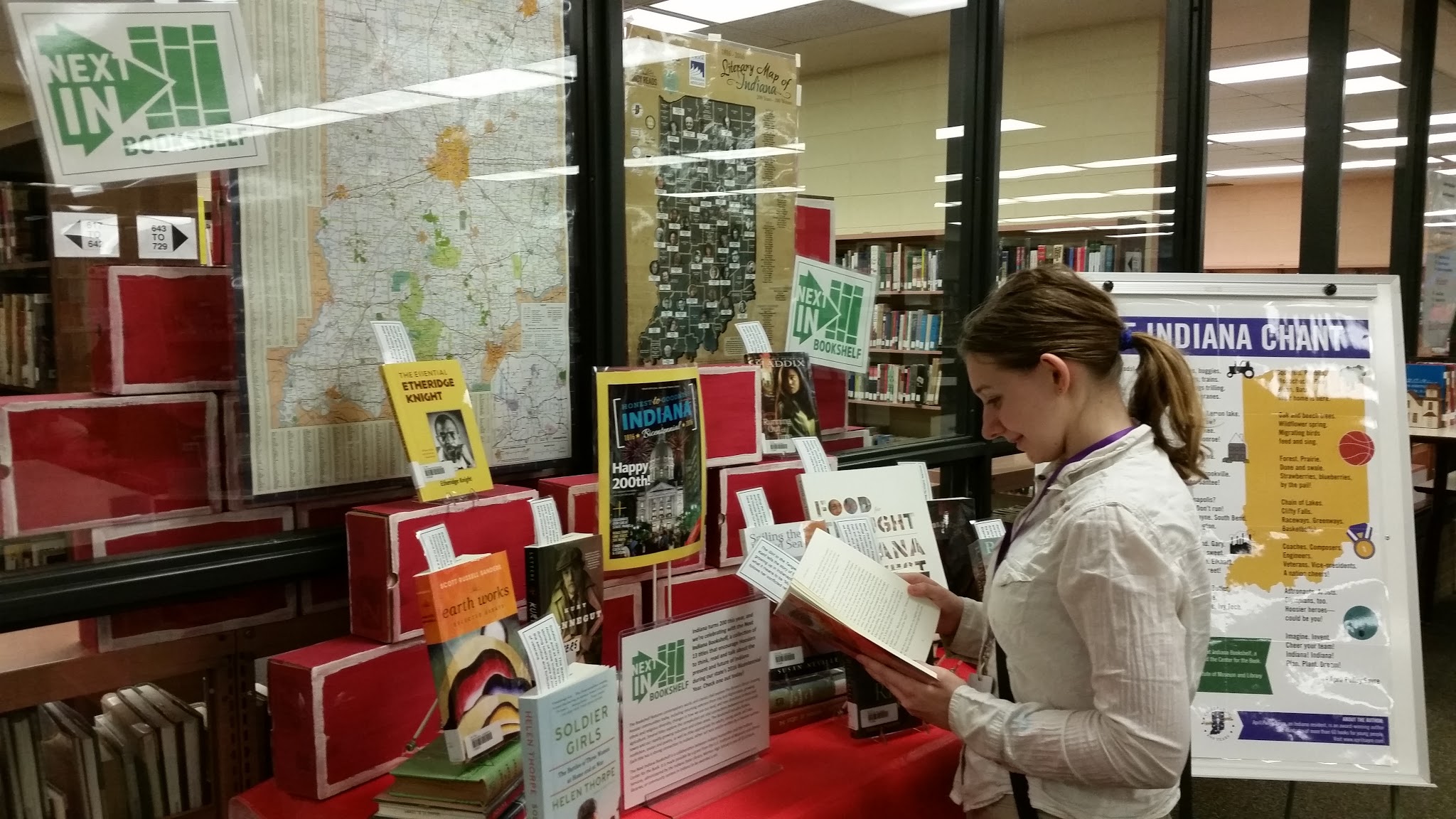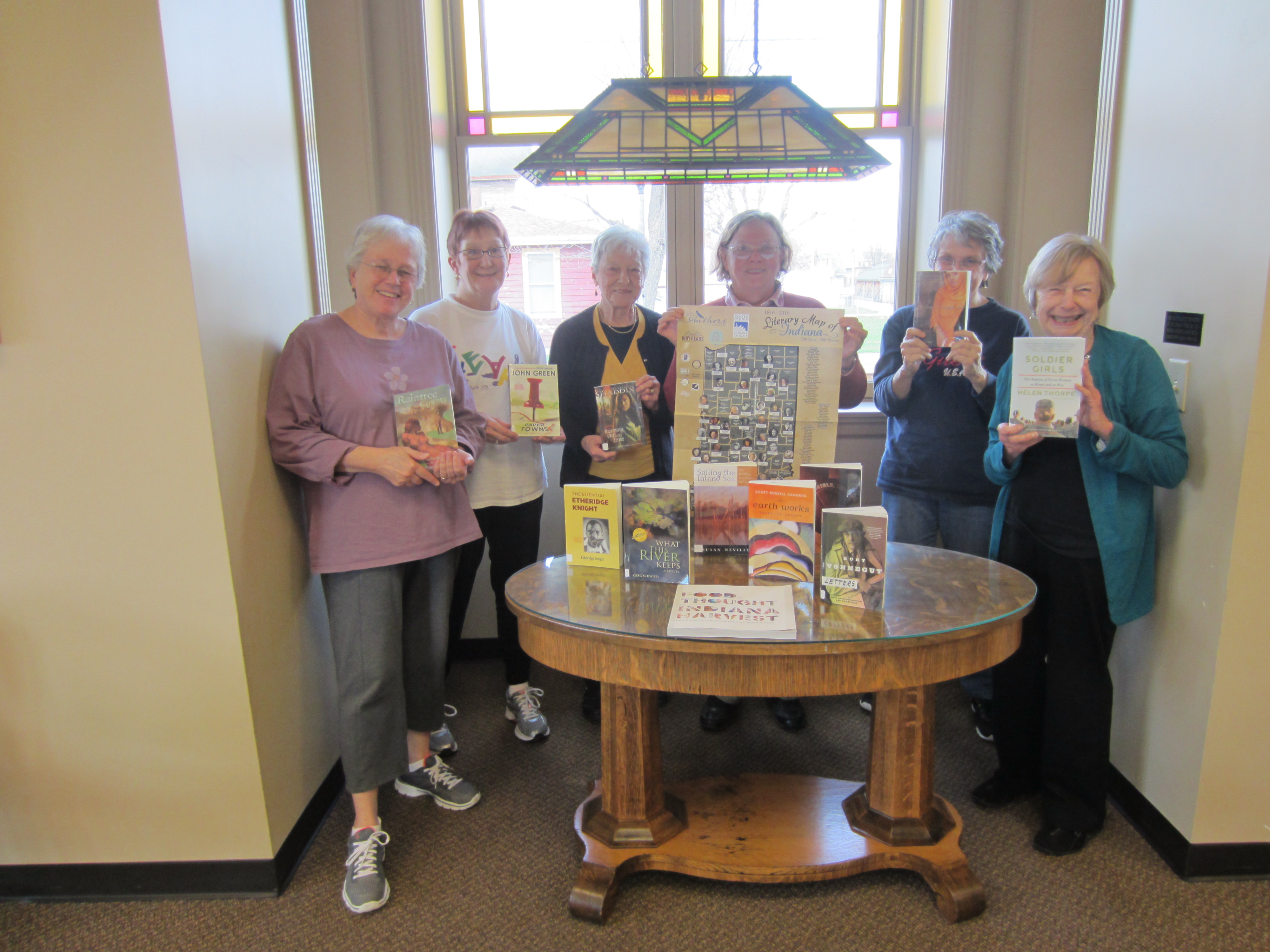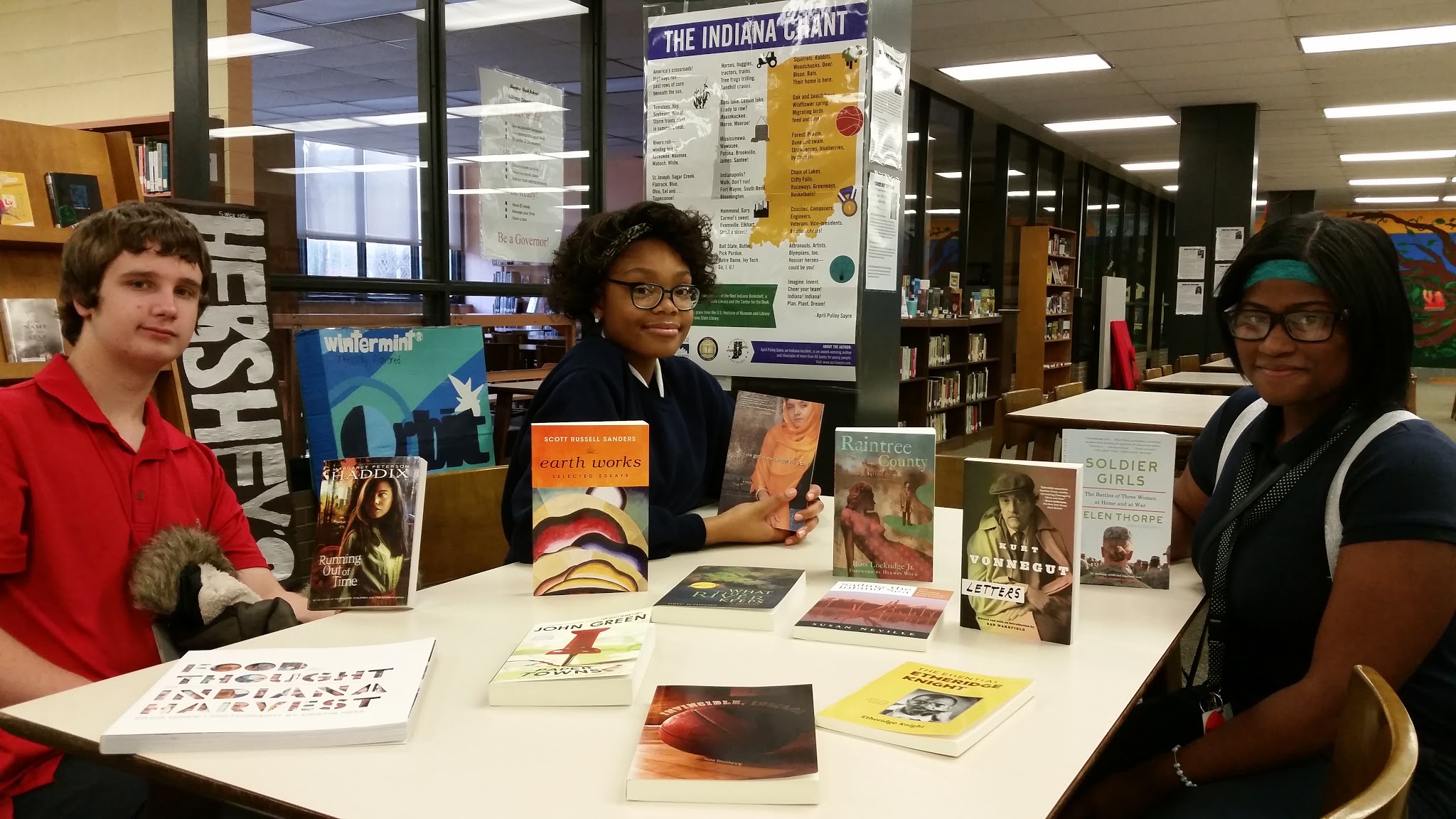 Program Details