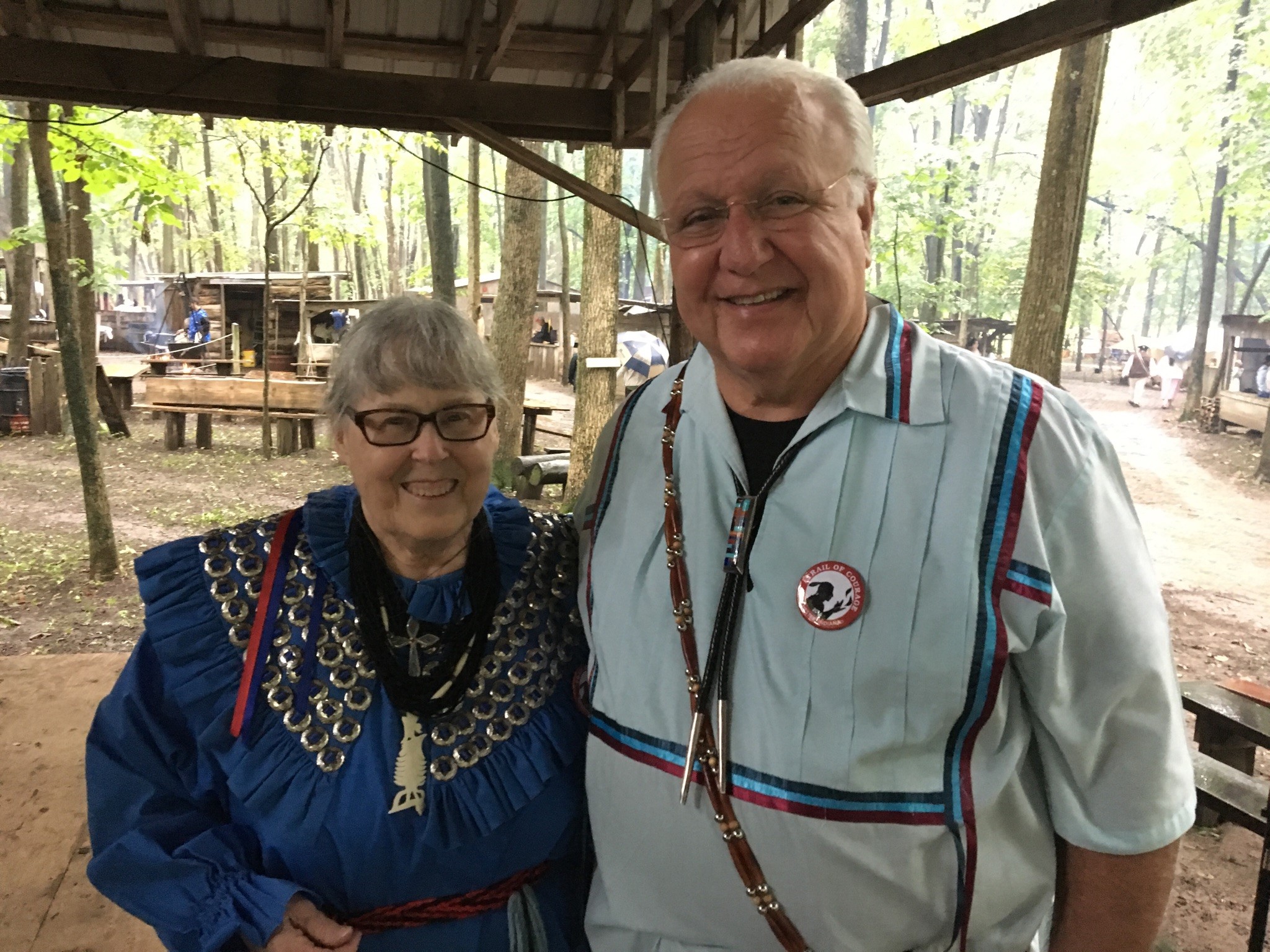 The Trail of Courage Living History Festival began in 1976, bringing frontier Indiana alive with foods cooked over wood fires, historic camps, tents & teepees, two stages of pre-1840 music & dance, Indian dances, traditional crafts such as basketry, spinning & weaving, blacksmiths, muzzle loading shooting contests, tomahawk throws, mountain man tug-of-war, canoe rides on Tippecanoe River, blanket trading & big tents with everything needed to live on the frontier; clothing, knives, beads, kettles, jewelry, toys, lanterns and more. On Friday, school buses bring over a thousand kids to learn and hear stories from the re-enactors. The event is open to the public on Saturday September 17 from 10 a.m. to 6 p.m. and on Sunday, September 18 from 10 a.m. to 4 p.m. Each year, a different Potawatomi family is honored for having ancestors on the 1838 Trail of Death forced removal. Northern Indiana was Potawatomi Territory and this event portrays 1832. Frontier fun for everyone!
Q&A with Legacy Project Coordinator Shirley Willard
What do you consider the key accomplishment of your Legacy Project?
The annual Trail of Courage Living History Festival honors a different Potawatomi family that had ancestors on the Trail of Death or signed treaties in Indiana. In 2016 we honored John "Rocky" Barret, tribal chair of the Citizen Potawatomi Nation, Shawnee, Ok. This was special because many of the Citizen Band of Potawatomi had ancestors on the Trail of Death.
Descrbie a highlight or most memorable moment related to your Legacy Project.
The opening ceremony Sept. 17 many local people came forward with gifts for John Barrett and Linda Capps (vice chairman of CPN), including Rochester Mayor with Key to the City, Fulton County Sheriff deputy with cap and emblem, tobacco, Kachina doll, etc.
How/where are you preserving information and artifacts related to your Legacy Project?
At Fulton County Historical Society museum, 37 E 375 N, Rochester IN 46975.
Total number of volunteers who participated.
Estimted total attendance.
Estimated dollar amount raised.
Admission was charged at festival
Estimated dollar amount spent.
Proceeds used to support the museum
Committee Members
Melinda Clinger and Shirley Willard, Co-Chairs of Trail of Courage Living History Festival
Fred Oden, Fulton County Historical Society President
15 board members
3 part-time employees
900 volunteers and participants
Project Details