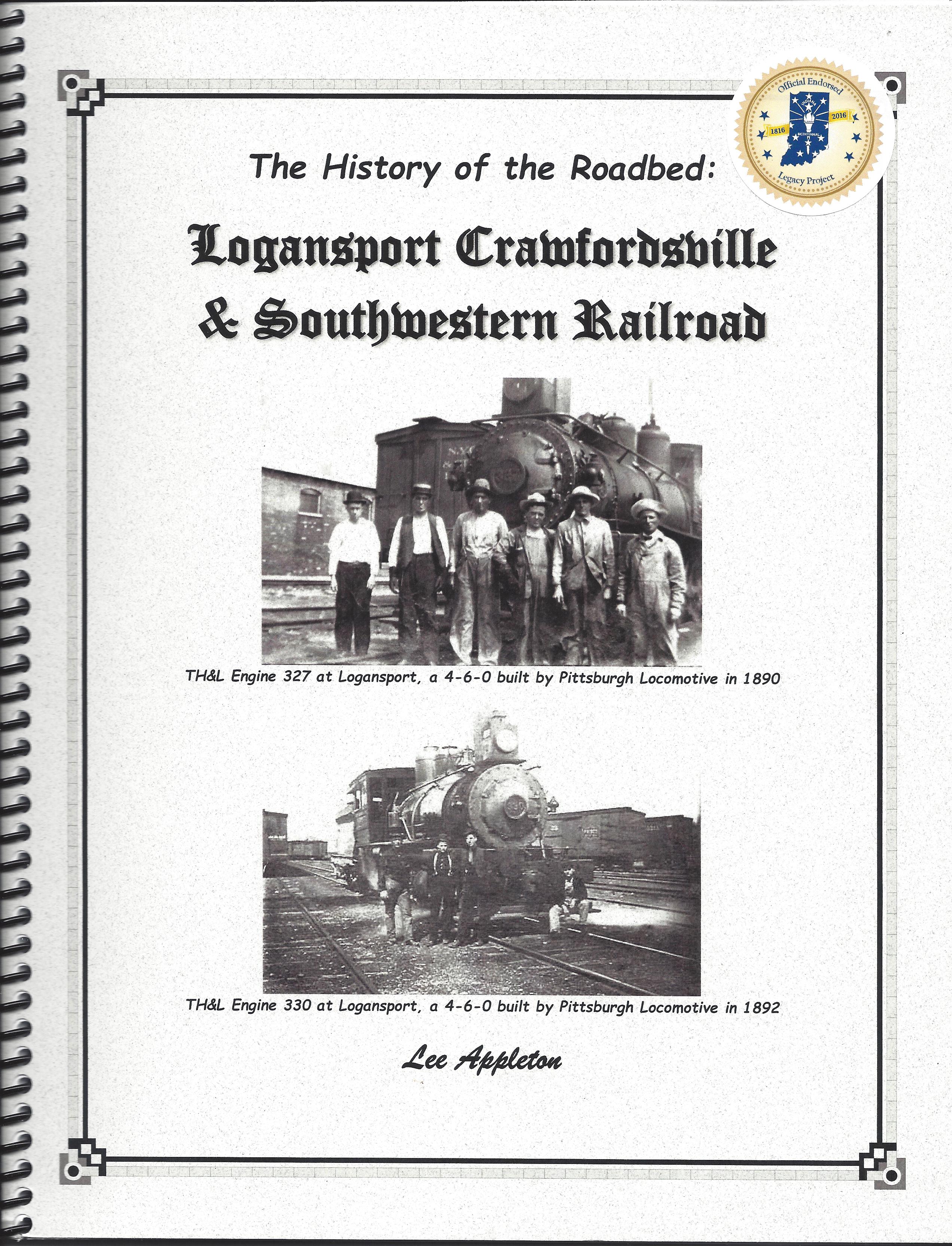 First published in 2009, this 2015 revision includes additional historic photographs and changes to captions and descriptions. The introductory synopsis provides a detailed overview of the story of this railroad, but it is the chronological history that provides the reader a true understanding of the events that contributed to the development of transportation and commerce through the mostly rural Indiana communities, including Carroll County, connected by these rails. Human labor, engineering, politics, trains, derailments, wrecks, romance of rail travel and tragic loss of life: these details and images specific to this area of the state are not collected elsewhere.
Q&A with Legacy Project Coordinator Melissa Bishop
What do you consider the key accomplishment of your Legacy Project?
This project is connected to another Bicentennial Legacy Project, The Flora Depot Restoration Project. The author donates a portion of the proceeds to the Depot project. Promoting both projects in conjunction with each other has created new interest in the railroad history of Carroll County.
Describe a highlight or most memorable moment related to your Legacy Project.
The book can be purchased online through the Flora Depot website. People are finding it there. We have sent the book out of state several times. It is good to know people are finding us and are interested in one of both of these projects.
How/where are you preserving information and artifacts related to your Legacy Project?
The Flora Public Library maintains a copy of History of the Roadbed in its permanent archive.
Total number of volunteers who participated.
Estimated dollar amount raised.
Committee Members
Lee Appleton, author
Melissa Bishop, Flora Depot Committee Chairman
Curt Hufty
Dennis Kern
Julia Leahy
Dann Keiser
Project Details