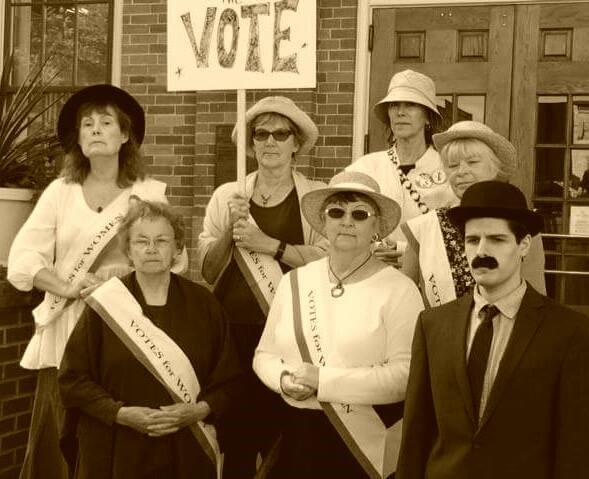 The downtown Angola Commercial Historic District has 44 structures listed on the National Register of Historic Places. The town remains a vital commercial and governmental center for Steuben County. A high traffic count around the public square is evidence of the district's marketability and sustainability as a commercial hub. Understanding the uniqueness and historical importance of the public square, the City of Angola created an historic preservation district to guide development and maintain the district's architectural integrity. This architectural tour invites participants to discover downtown Angola's distinctive architectural and community history.
Q&A with Legacy Project Coordinator Maria Davis
What do you consider the key accomplishment of your Legacy Project?
Educating visitors and community members about our Downtown Commercial Historic District. This is a series of tours with an added special tour for Angola Sesquicentennial and Indiana's Bicentennial - three hours total.
Describe a highlight or most memorable moment related to your Legacy Project.
Suffragette rally featuring members of the historic preservation commission and volunteers re-enacting a turn of the century rally in front of the county courthouse.
Total number of volunteers.
Estimated total attendance.
90 people over the three tours.
Project Details
Organization: City of Angola Historic Preservation Commission
County: Steuben
Contact: Maria Davis, 260-624-2698, mdavis@angolain.org
Type: Government/Municipal
Project Number: IBC-HC-43
Website: www.angolain.org