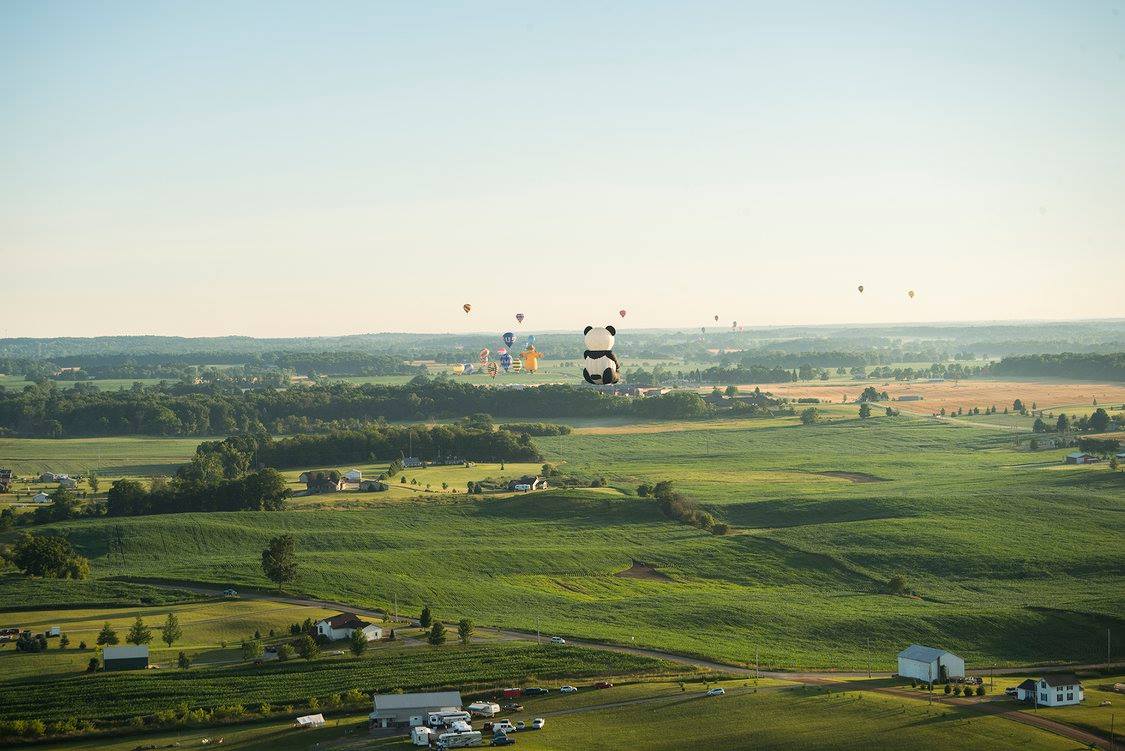 The Angola Balloons Aloft 2016 will be the biggest celebration in our seven-year history. More than 35 balloon pilots from the Midwest will compete over two days and our special-shaped balloons draw in large crowds. The popular nighttime illuminations will light up the sky both Friday and Saturday evenings. Our historic aircraft and classic car displays appeal to young and old alike and invite stimulating conversations between generations.
Q&A with Legacy Project Coordinator Janet Hartsuff
What do you consider the key accomplishment of your Legacy Project?
The event brought thousands of residents and visitors alike together to celebrate Indiana's Bicentennial. We had special cupcakes in the kids zone and wished Indiana a happy birthday.
Describe a highlight or most memorable moment related to your Legacy Project.
Angola Balloons Aloft had nearly 40 balloons at our event. The highlight, however, was the "Happy Birthday" balloon, complete with large banners wishing Indiana a Happy 200th. The birthday cake balloon was well-received by our crowd of 20,000.
How/where are you preserving information and artifacts related to your Legacy Project?
We are preserving our pictures, articles and other pertinent information online and in the Steuben County Tourism Bureau offices.
Total number of volunteers who participated.
Estimated total attendance.
Photos of Angola Balloons Aloft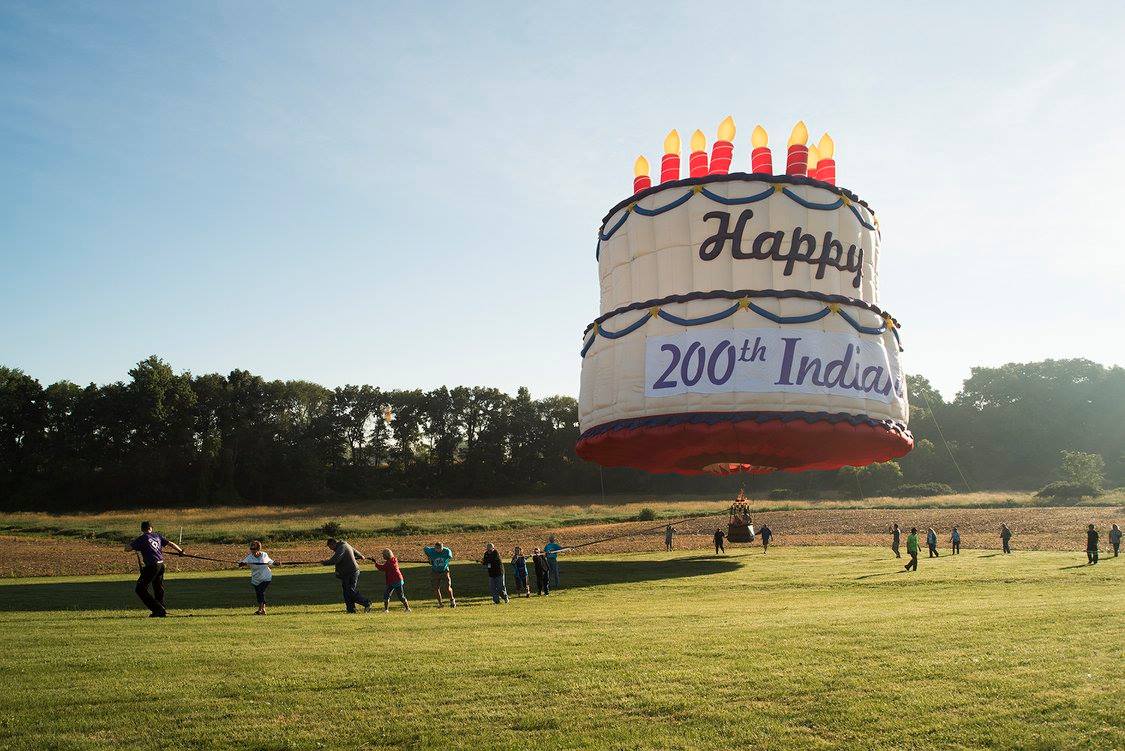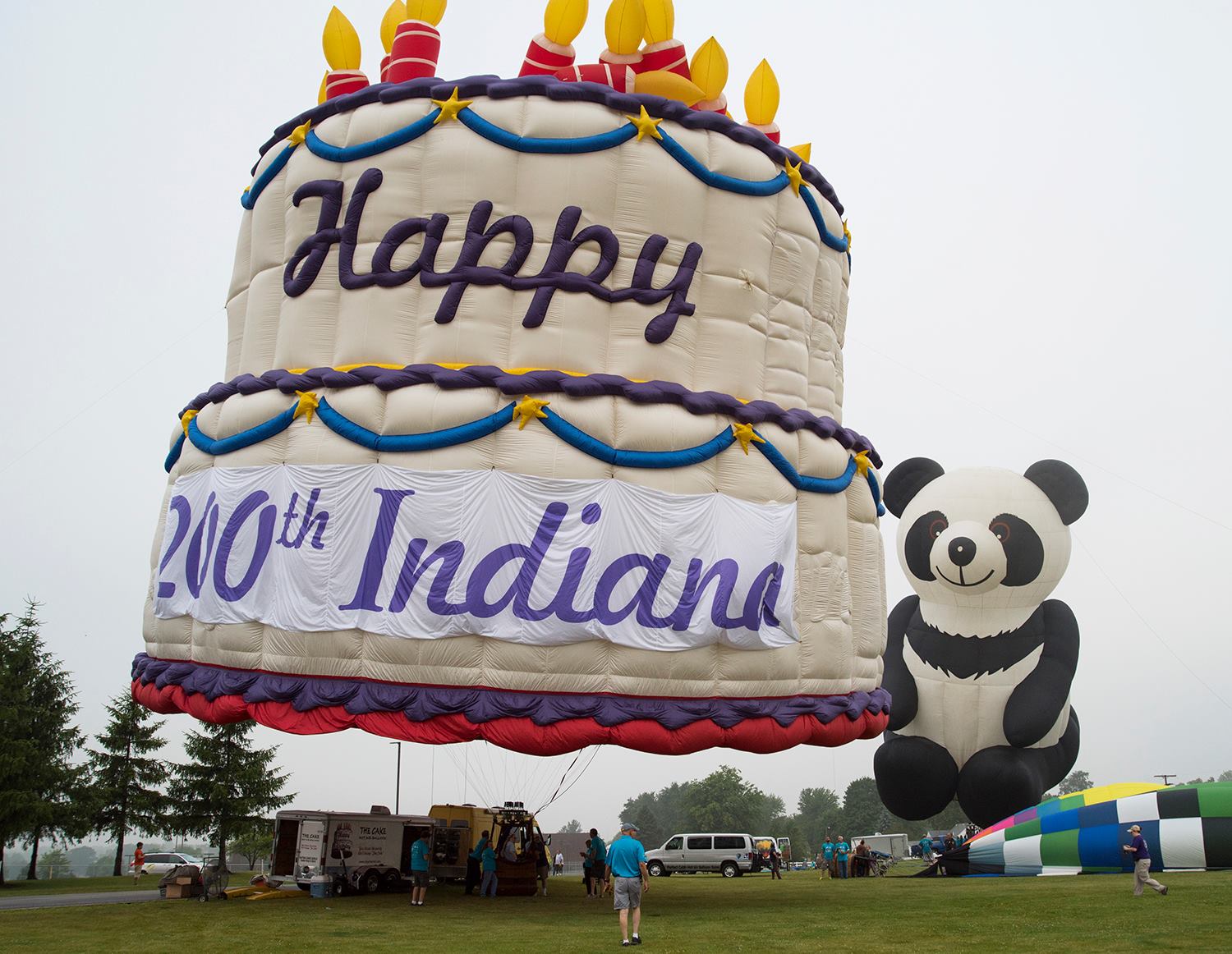 Project Details
Organization: Steuben County Tourism Bureau
County: Steuben
Contact: Janet Hartsuff, 260-665-5386, janet@lakes101.org
Type: Non-profit
Project Number: IBC-CI-109
Website: www.lakes101.org