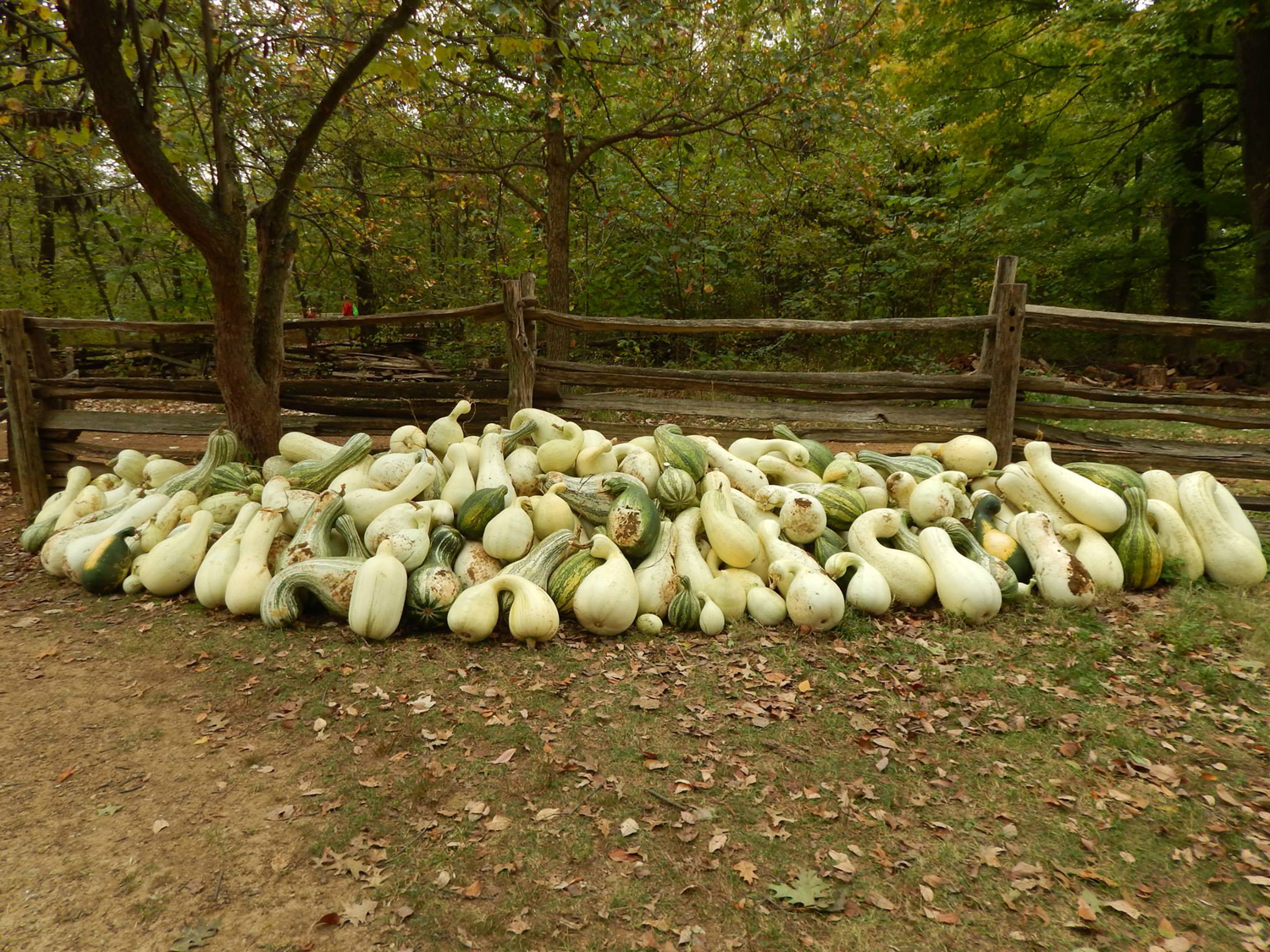 Seeds from the Lincoln (white) cushaw squash will be given to all elementary students in Spencer and Perry counties to engage these students in the history of the squash, their state and the famous president who lived here, Abraham Lincoln. These students will be encouraged to grow the squash in their own gardens at home and advertise this program to endorse Indiana's Bicentennial by displaying a sign in their yard. Extra seeds and signs will be made available to other residents of Spencer County.
Our goal is to have every garden in the county growing the Lincoln squash in 2016. Over 10,000 seeds have already been collected by Lincoln Boyhood National Memorial staff, community partners and volunteers who began their participation in the project in 2013 by planting, growing and collecting seeds. We will celebrate the 2016 harvest with contests recognizing the largest squash, pie making, most seeds collected, and more.
Q&A with Legacy Project Coordinator Paula Alexander
What do you consider the key accomplishment of your Legacy Project?
Seeds from the squash grown by Thomas Lincoln (1816-1820) when the Lincoln family lived in Indiana were shared and grown by hundreds of people throughout the country.
Describe a highlight or memorable moment related to your Legacy Project.
A local 4th grader planted her squash seeds in her grandfathers garden. The squash grew so big that she decided to enter the largest in our "Heaviest Squash" contest. She was very excited to bring her squash in and to learn that she won with her squash that weighed 54 lbs!!
How/where are you preserving information and artifacts related to your Legacy Project?
The "Lincoln Cushaw Squash" seeds are being preserved yearly at the Living Historical Farm. The history of the squash has been around and perpetuated since the Lincoln's left Indiana. The seeds will continue to be passed down every year and we encourage people who grow the squash to save their seeds as well to keep the history of the squash alive.
Total number of volunteers who participated.
52 at Lincoln Boyhood, countless people planted squash in their own home gardens.
Photos of Cushaw "Lincoln" Squash Bicentennial Gardens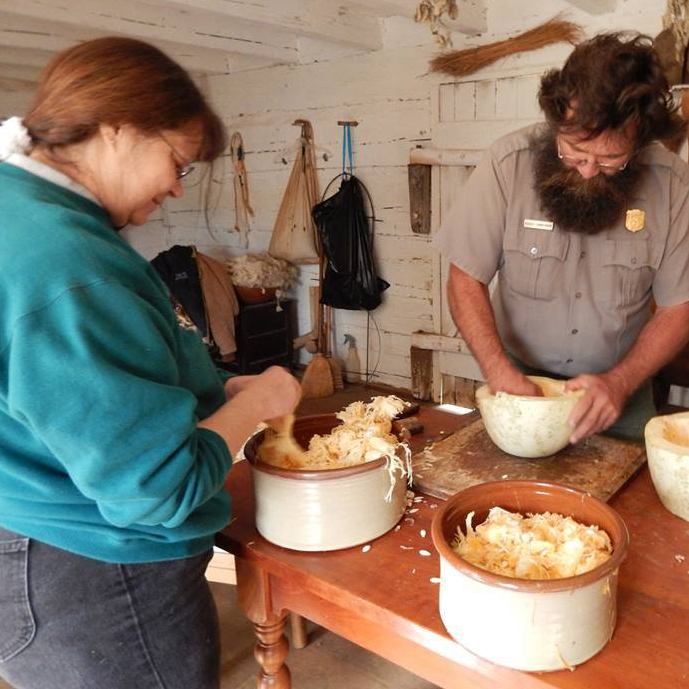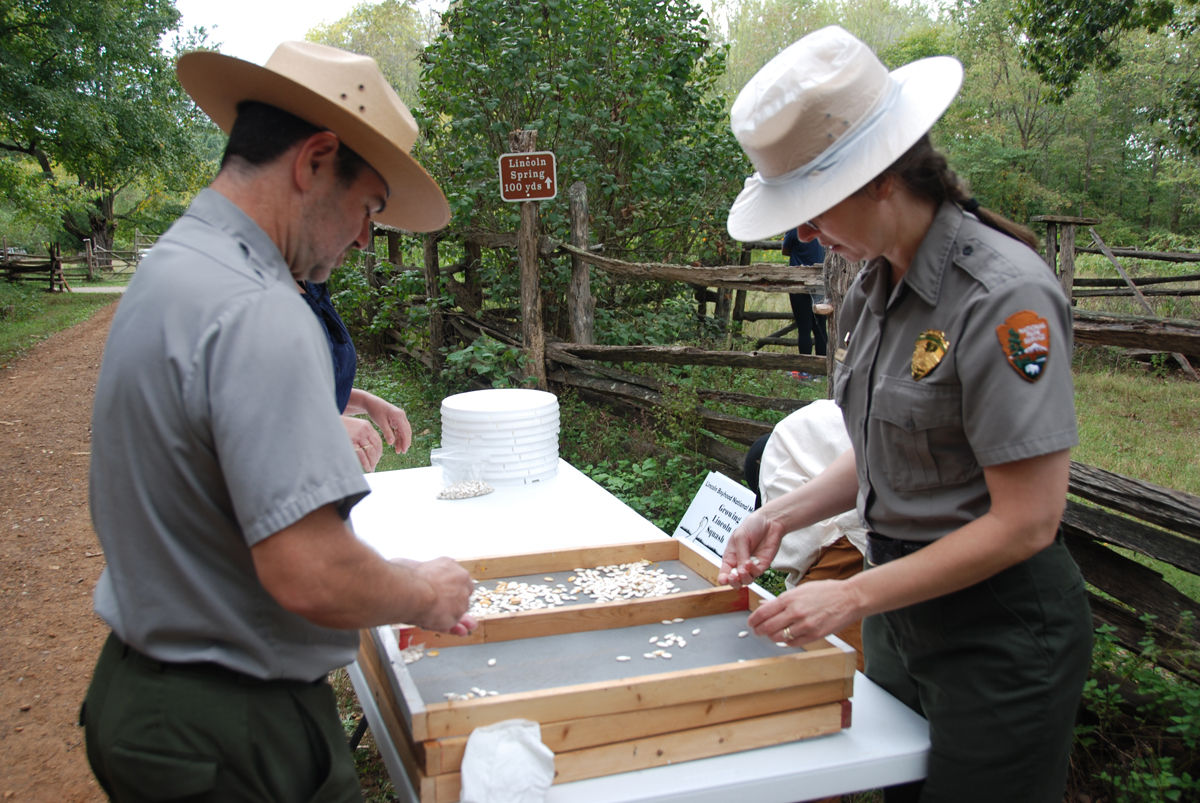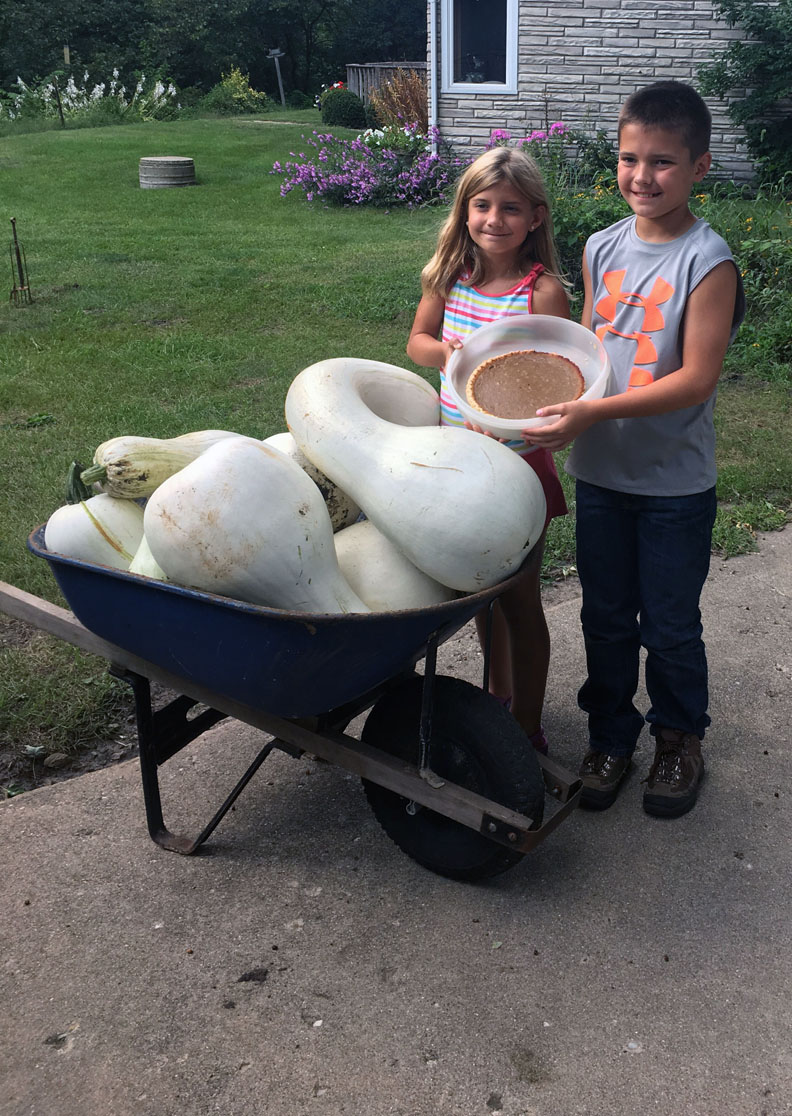 Project Details
Organization: Lincoln Boyhood National Memorial
County: Spencer
Contact: Kendell Thompson, 812-937-4541, kendell_thompson@nps.gov
Type: Government / Municipal
Project Number: IBC-NC-7
Website: www.nps.gov/libo