Hamilton Heights Elementary celebrates Indiana's 200 years by holding a school wide Bison-tennial coloring contest. In addition, all 4th grade students will be decorating t-shirts in art class to be worn on the day of the tulip tree planting and dedication. In the days leading up to the tree dedication, facts and trivia will be given in the morning announcements.
Q&A with Legacy Project Coordinator Laura Crawford
What do you consider the key accomplishment of your Legacy Project?
Our fourth grade students donated money to purchase and plant a tulip tree in honor of Indiana's 200th birthday.
Describe a highlight or most memorable moment related to your Legacy Project.
Our entire elementary student population participated in decorating paper bison, and these were posted all around the school. Our 4th grade students designed and wore Indiana t-shirts on the day of our celebration.
How/where are you preserving information related to your Legacy Project?
The tree is planted in front of the school building and a plaque was placed in front of the tree commemorating it as a Bicentennial Tree of Hope.
Total number of volunteers who participated.
Estimated total attendance.
Photos of Hamilton Heights Elementary Celebrates Indiana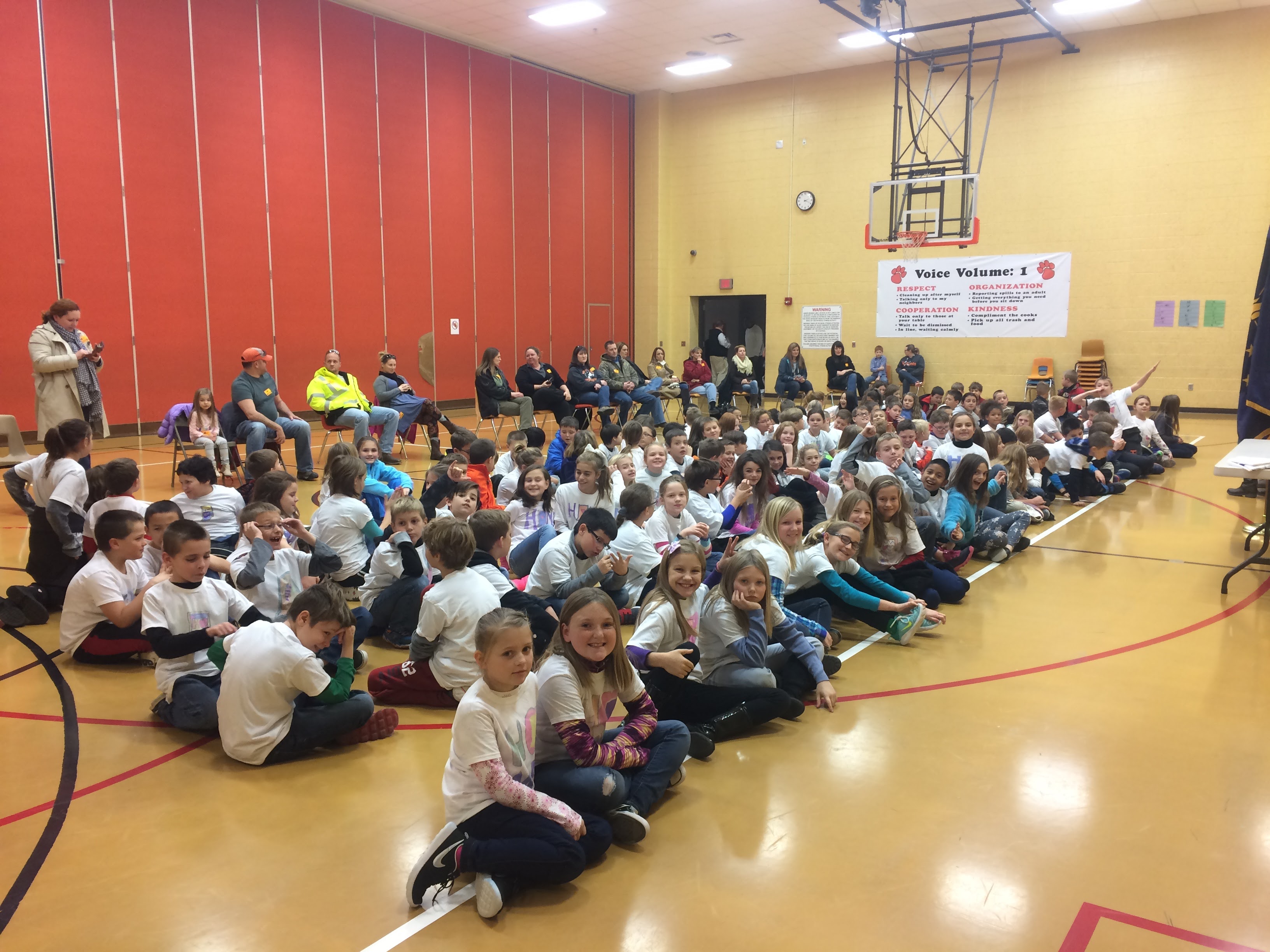 Committee Members
Laura Crawford
Melissa Martin
Project Details
Organization: Hamilton Heights 4th Grade Class
County: Hamilton
Contact: Laura Crawford & Melissa Martin, 317-984-3547, lcrawford@mail.hhsc.k12.in.us, mmartin@hhschuskies.org
Type: Educational
Project Number: IBC-YE-262
Website: www.hhschuskies.org