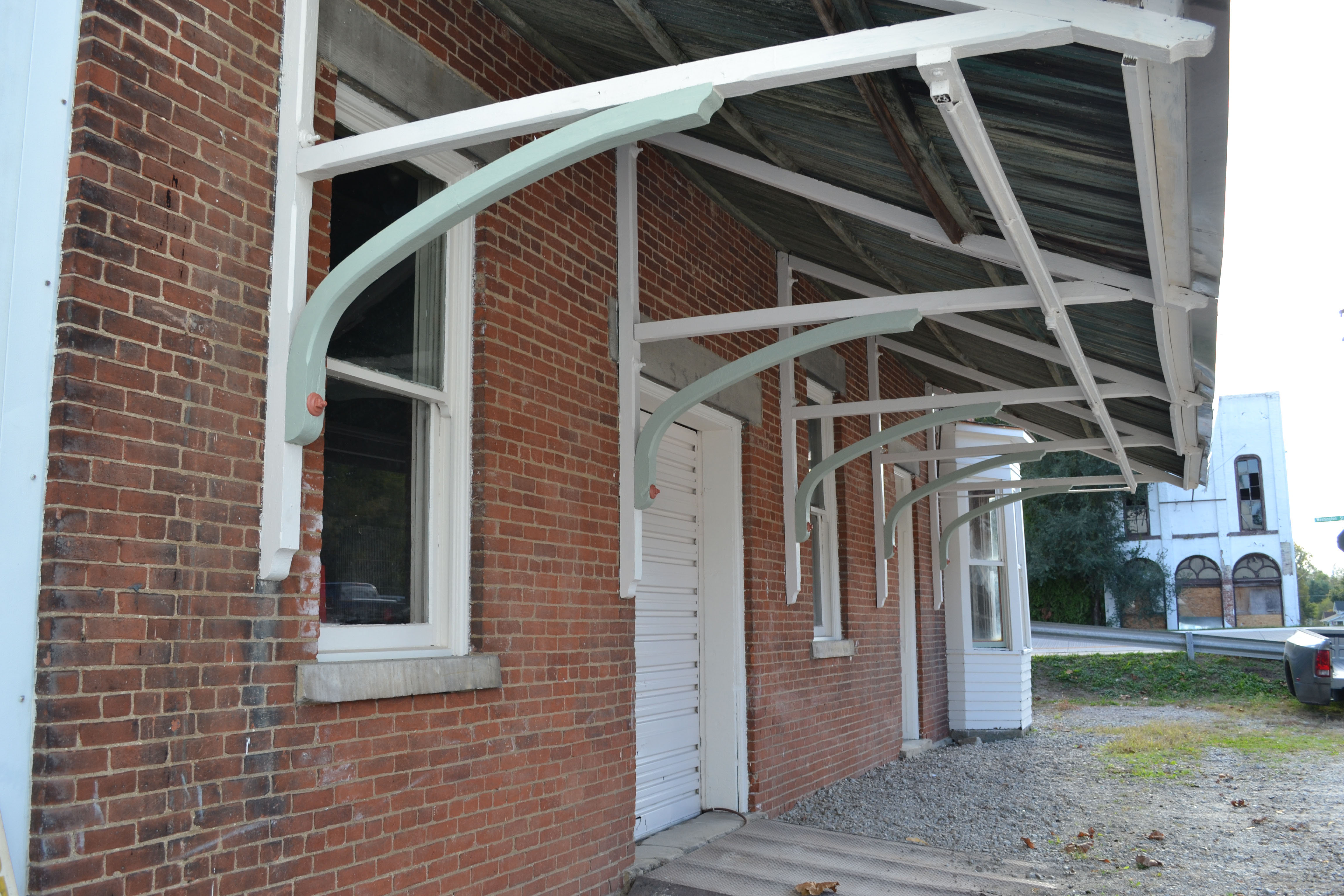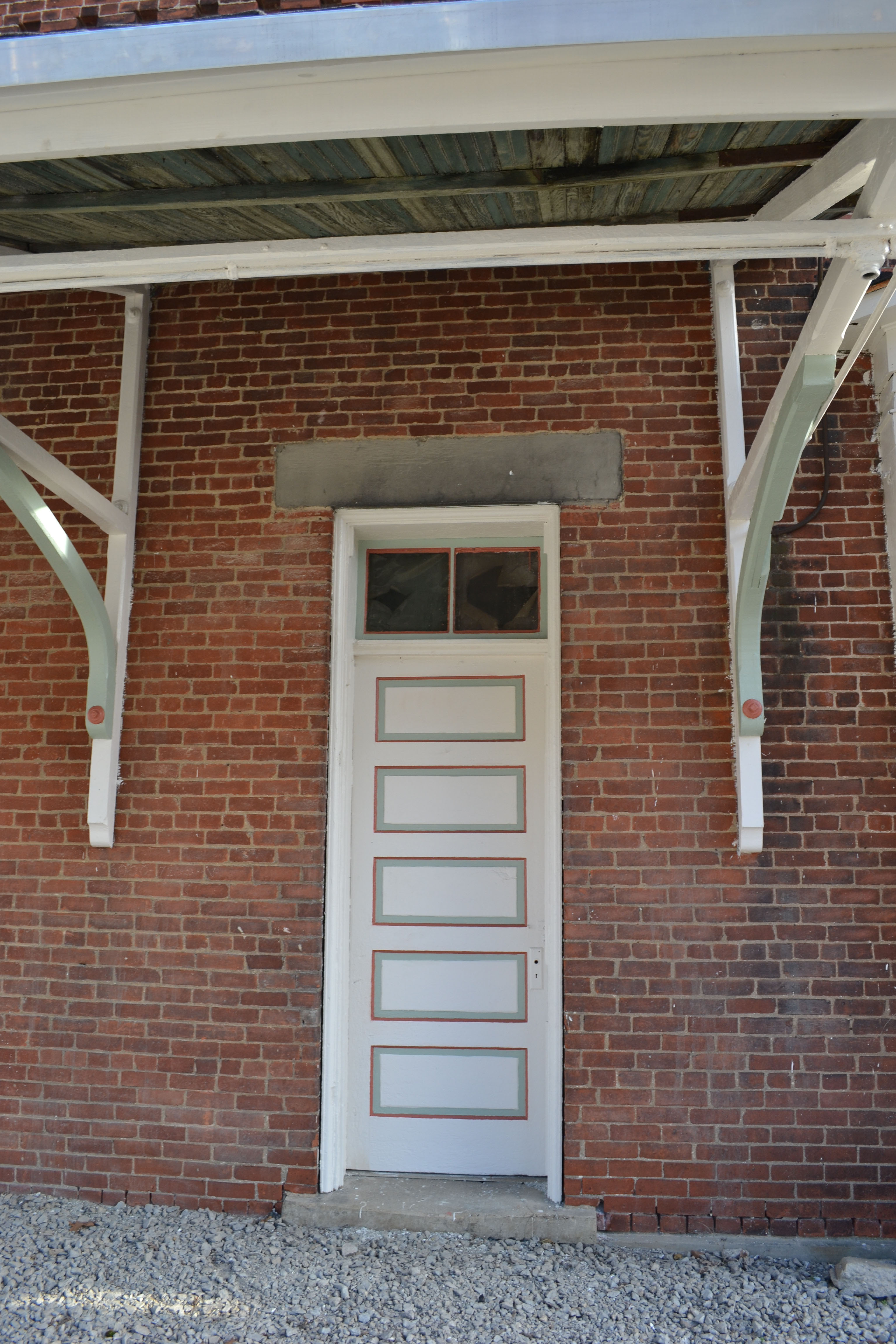 In November 1906 construction began on the interurban station by contractor W. F. Stillwell of Lafayette, IN. The station is built of brick and concrete. Originally the interior had hardwood floors, two waiting rooms (ladies and gents), two closets, a baggage room, ticket office, and train shed. Currently the interior is used as storage for a repair shop. Several times each year, tour groups visit the building, learning the history of the transportation era.
Q&A with Legacy Project Coordinator Bonnie Maxwell
What do you consider the key accomplishment of your Legacy Project?
Exterior trim of the Delphi Interurban Station were restored and re-painted. The station sits near the south gateway to our historic downtown which is one of the early Indiana Stellar Communities. Signage on the building for the current business--one of the State's oldest (Delphi Body Works)--was replaced with attractive new blade signs. Colors chosen are in keeping with the historic downtown two blocks away.
Describe a highlight or most memorable related to your Legacy Project.
Most people are unaware of the building's origins since the interurban ceased operation in the early 1930s, but the mere activity of painting and rehab drew attention of many passers-by and gave an opportunity for education.
How/where are you preserving information and artifacts related to your Legacy Project.
Files with the Delphi Preservation Society archives.
Total number of volunteers who participated.
Project Details
Organization: Heartland Heritage, Inc.
County: Carroll
Contact: Bonnie Maxwell, 765-564-2169, b-maxwell@frontier.com
Type: Non-Profit
Project Number: IBc-HC-445