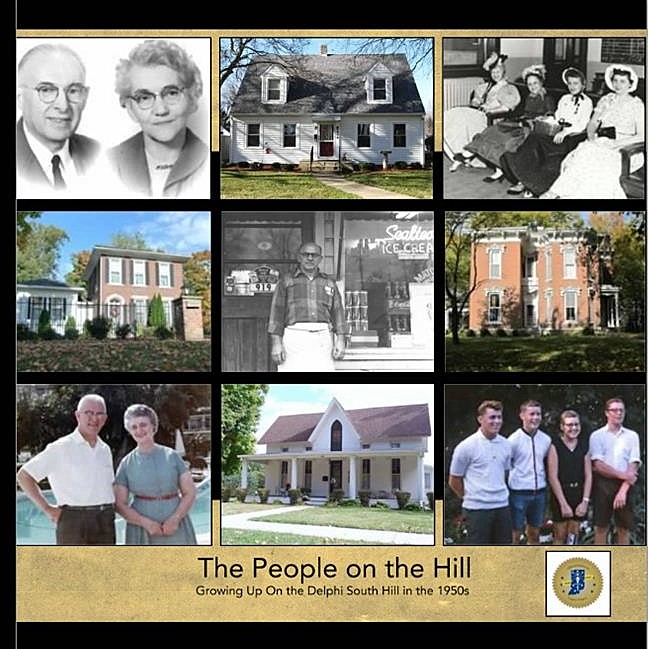 To the hundreds who grew up on the South Hill of Delphi, Indiana, this is a book about "home." It's a place where a myriad memories of carefree childhood activities were made. It was a safe place, where any mom had the same authority as our own and where we knew almost everyone, and they knew us. Using newspaper clippings, photos, and memories, this book and Facebook page tell the story about growing up on Delphi's South Hill in the 1950s and 1960s. It includes a bit of history and a bit about the homes and businesses, but mostly it's about some of the people who gave the community its character and influenced generations to come.
Q&A with Legacy Project Coordinator Bonnie Maxwell
What do you consider the key accomplishment of your Legacy Project?
Implementing the idea generated by a former Carroll County resident now living in Arizona to compile a large book of history and photos based on items collected via a Facebook page. Book will be published within the month and made available for sale.
Describe a highlight or most memorable moment related to your Legacy Project.
Candi has many stories of contacts and learning on the Facebook page cited below. Memories sparked, particularly of people who have been long gone from Delphi, are most interesting.
How/where are you preserving information and artifacts related to your Legacy Project?
At present Candi Harrison, compiler and author, hold the digital files which will be eventually held at the Delphi Opera House.
Project Details