The city of Vincennes is rich in history, yet there has never been a memorial to its founder. Terre Haute sculptor Bill Wolfe has created and donated a clay model of the statue to help move the project forward. When completed, the result will be a world-class bronzed statue, but also a more comprehensive interpretation of the French influence on our history. The statue will be a lasting legacy for generations to come.
Q&A with Legacy Project Coordinator Joy L. Biggs
What do you consider the key accomplishment of your Legacy Project?
Having our project approved as a Bicentennial Endorsed Legacy Project, is an accomplishment that is an honor that we will never forget. Being in the 4th of July parade, and decorating with the magnetic signs that said, "Sieur de Vincennes, the Man Who Started It All", was a fun for the group to work on.
Describe a highlight or most memorable moment related to your Legacy Project.
The highlight was meeting Perry Hammock by chance, while I was having lunch with Lisa Ice Jones, who is the Executive Director of Grouseland. It was that meeting that encouraged me to fill out the Bicentennial Legacy Project application. The rest is history!
How/where are you preserving information and artifacts related to your Legacy Project?
I have been keeping a scrap book of articles. The facebook page contains our most memorable photos, and moments. Our new web site is looking good, and we have much more to add to it.
Total number of volunteers who participated.
Photos of Sieur de Vincennes Project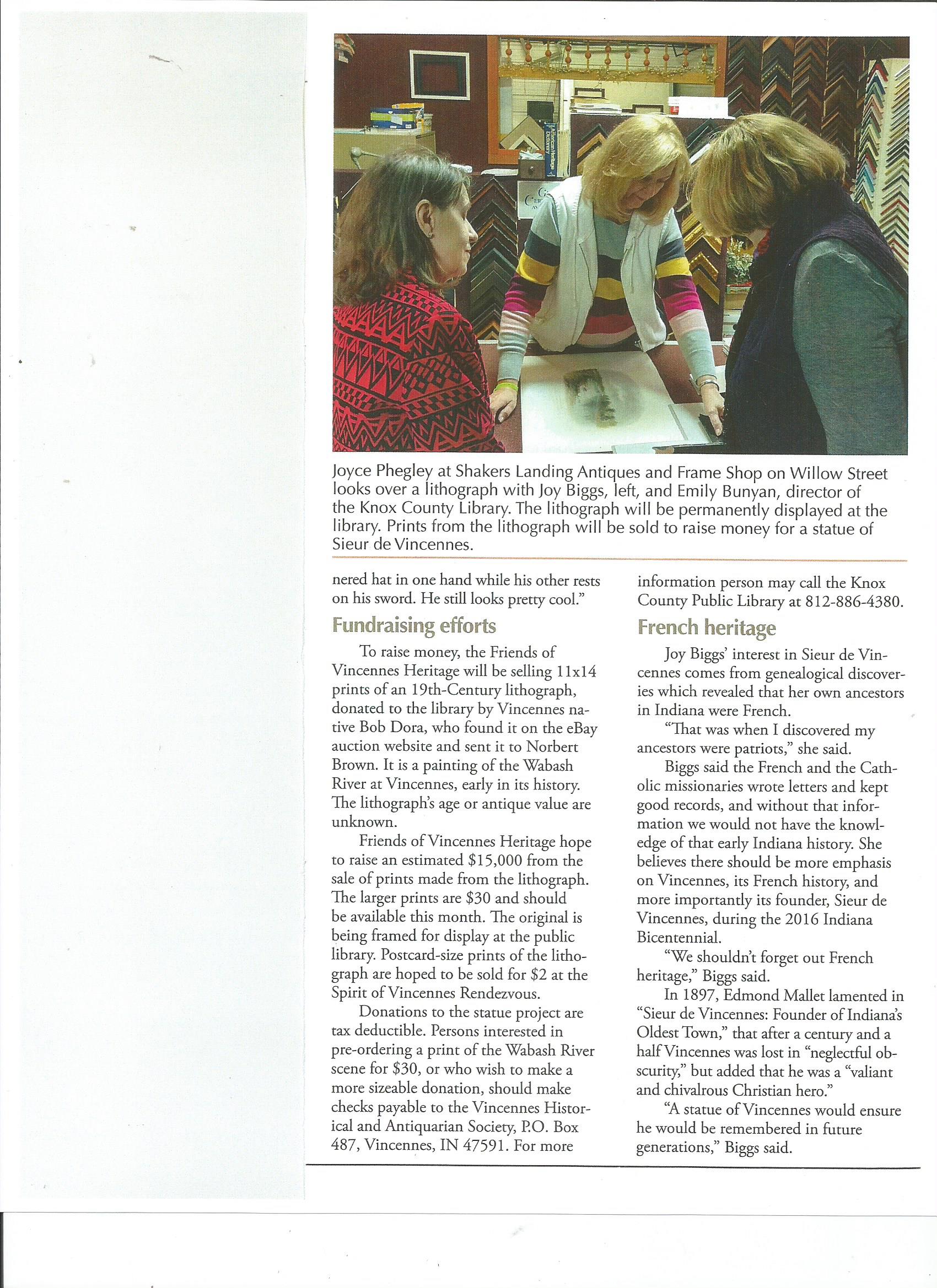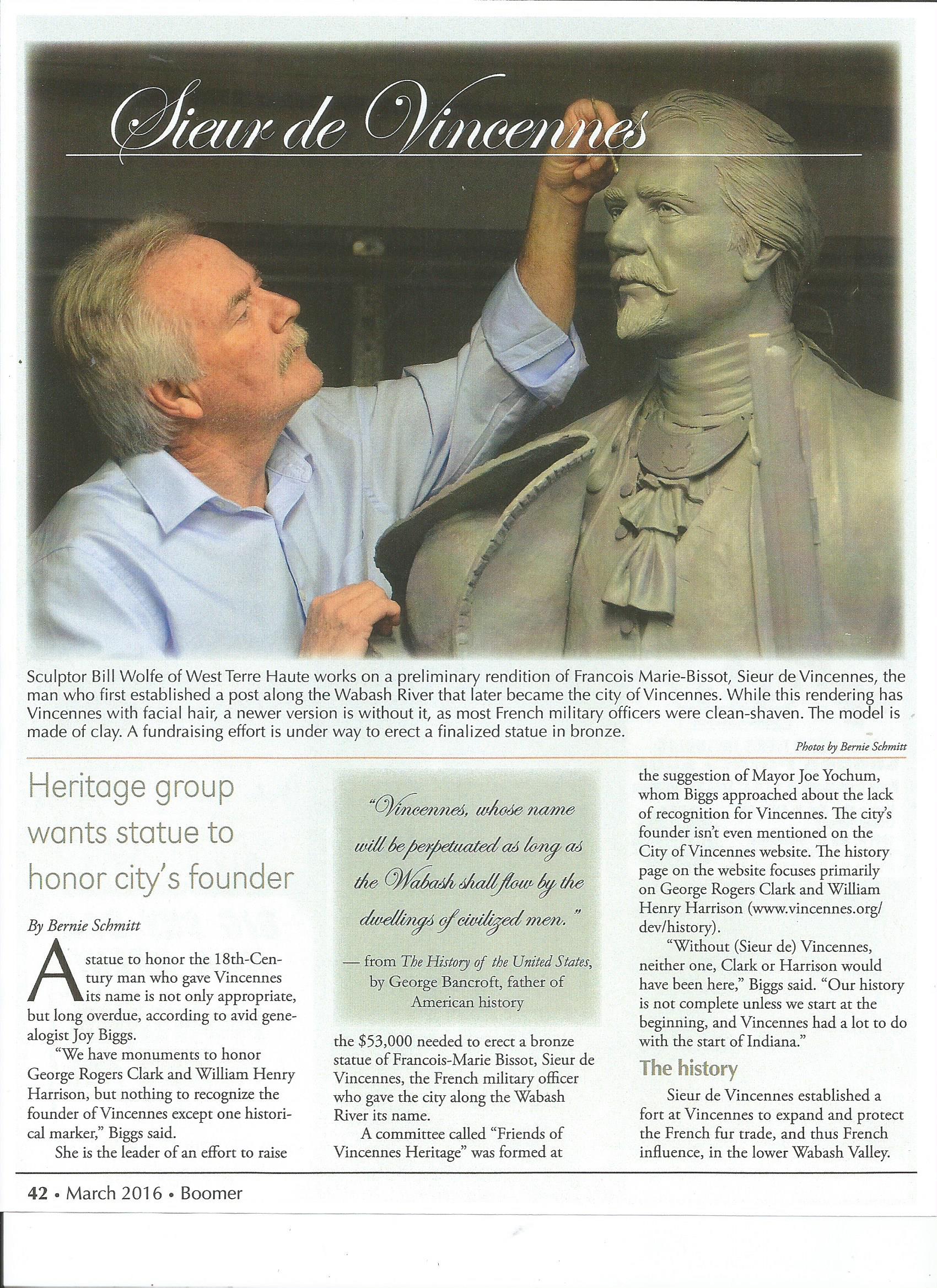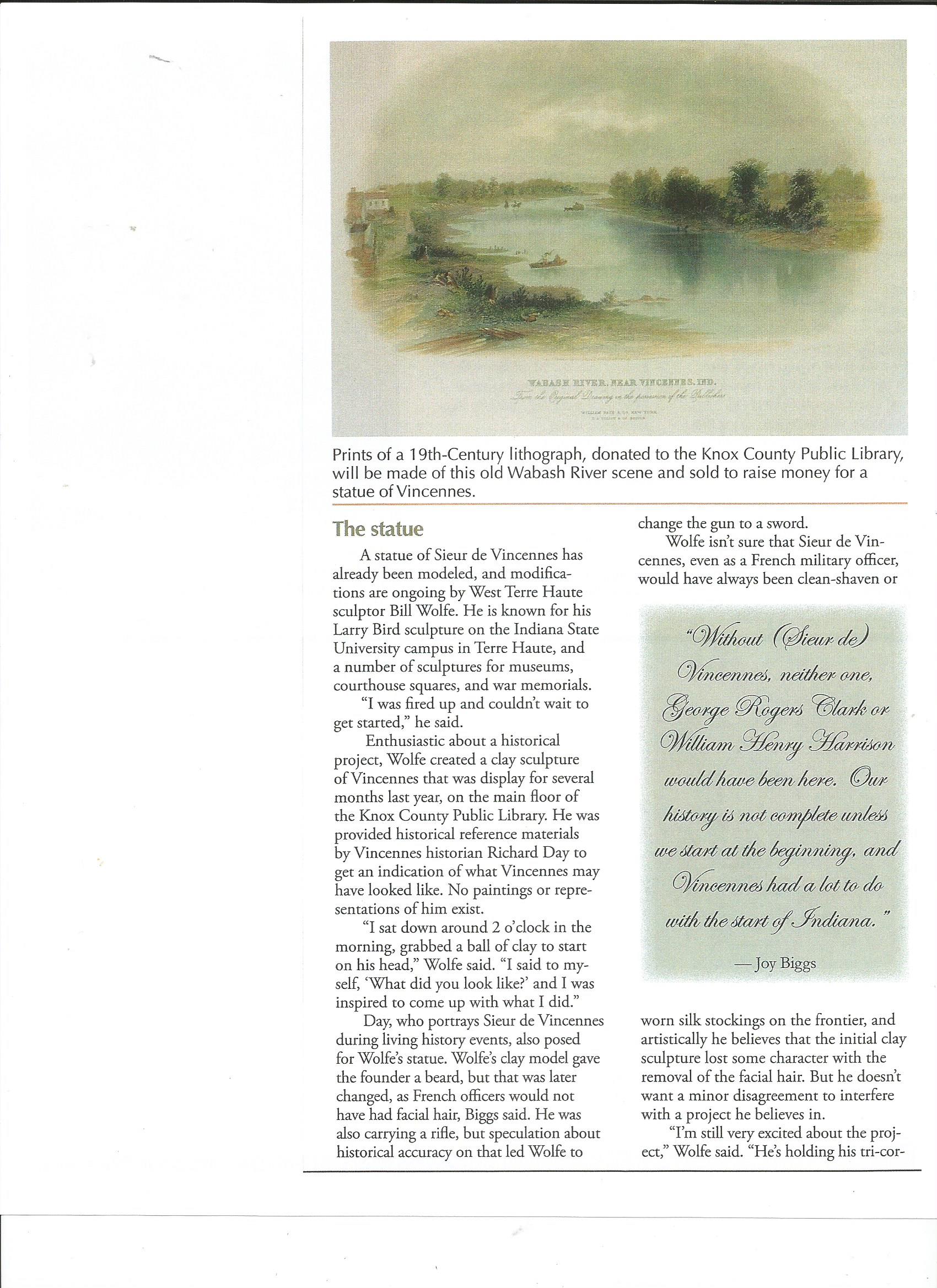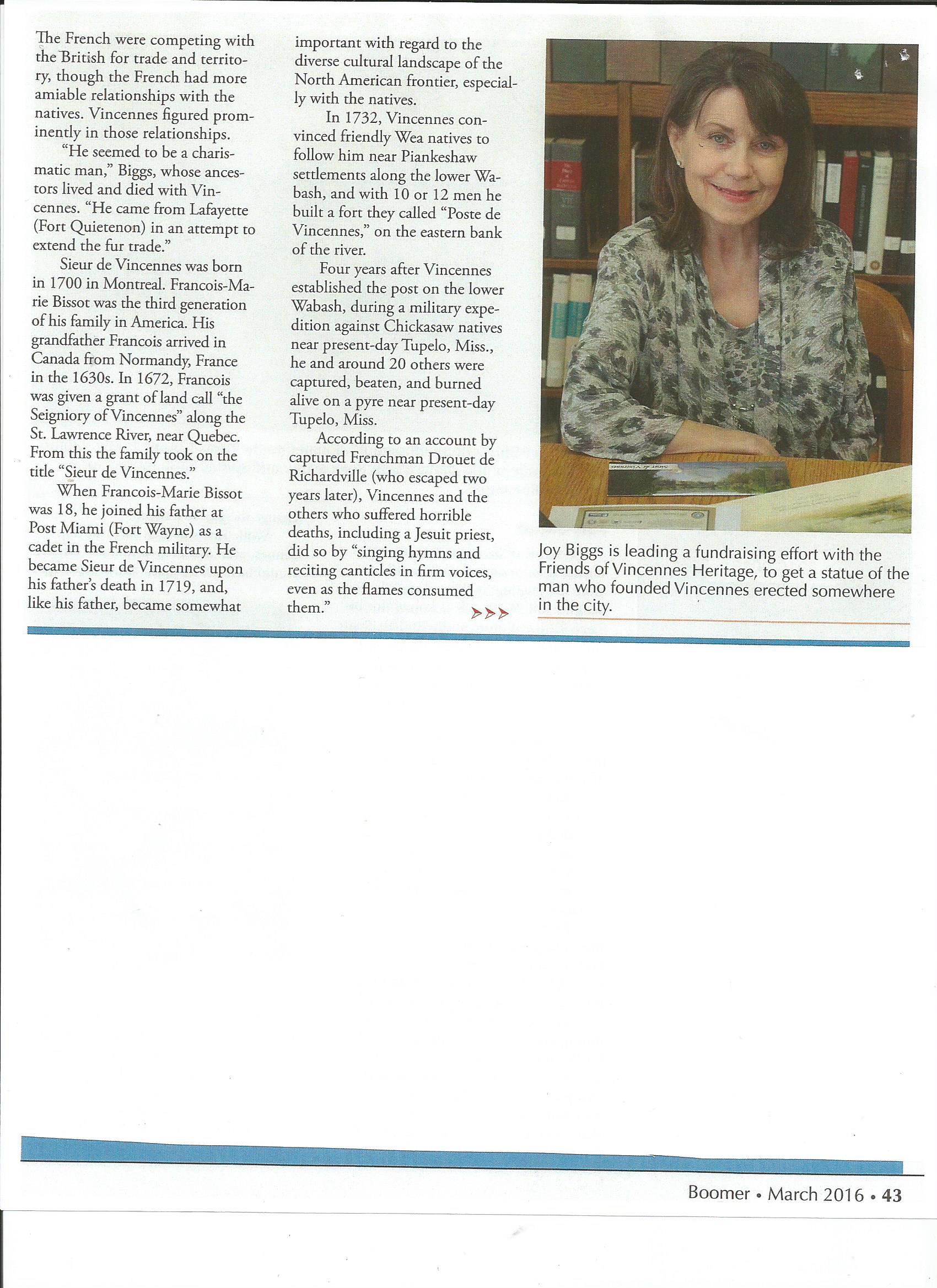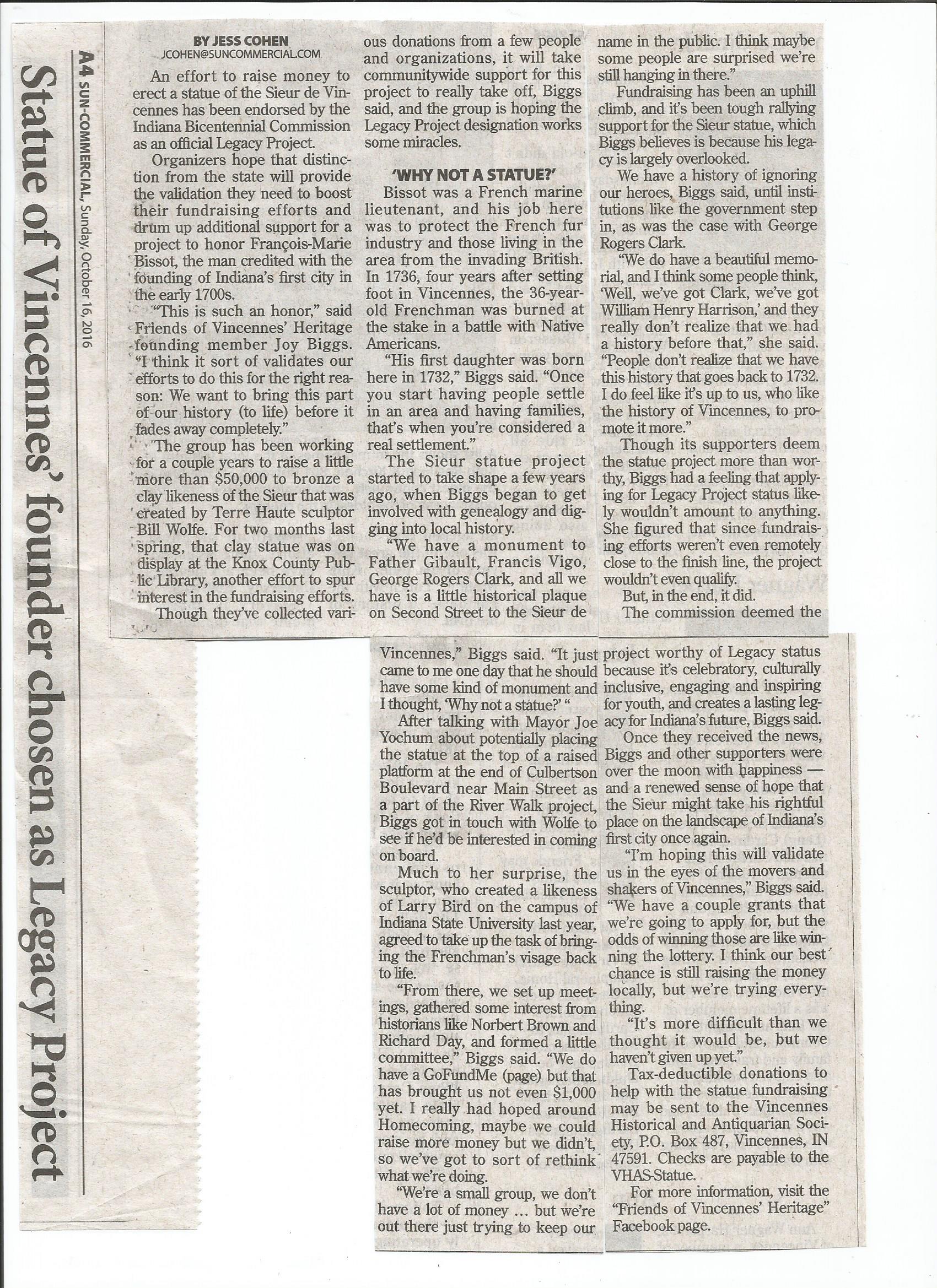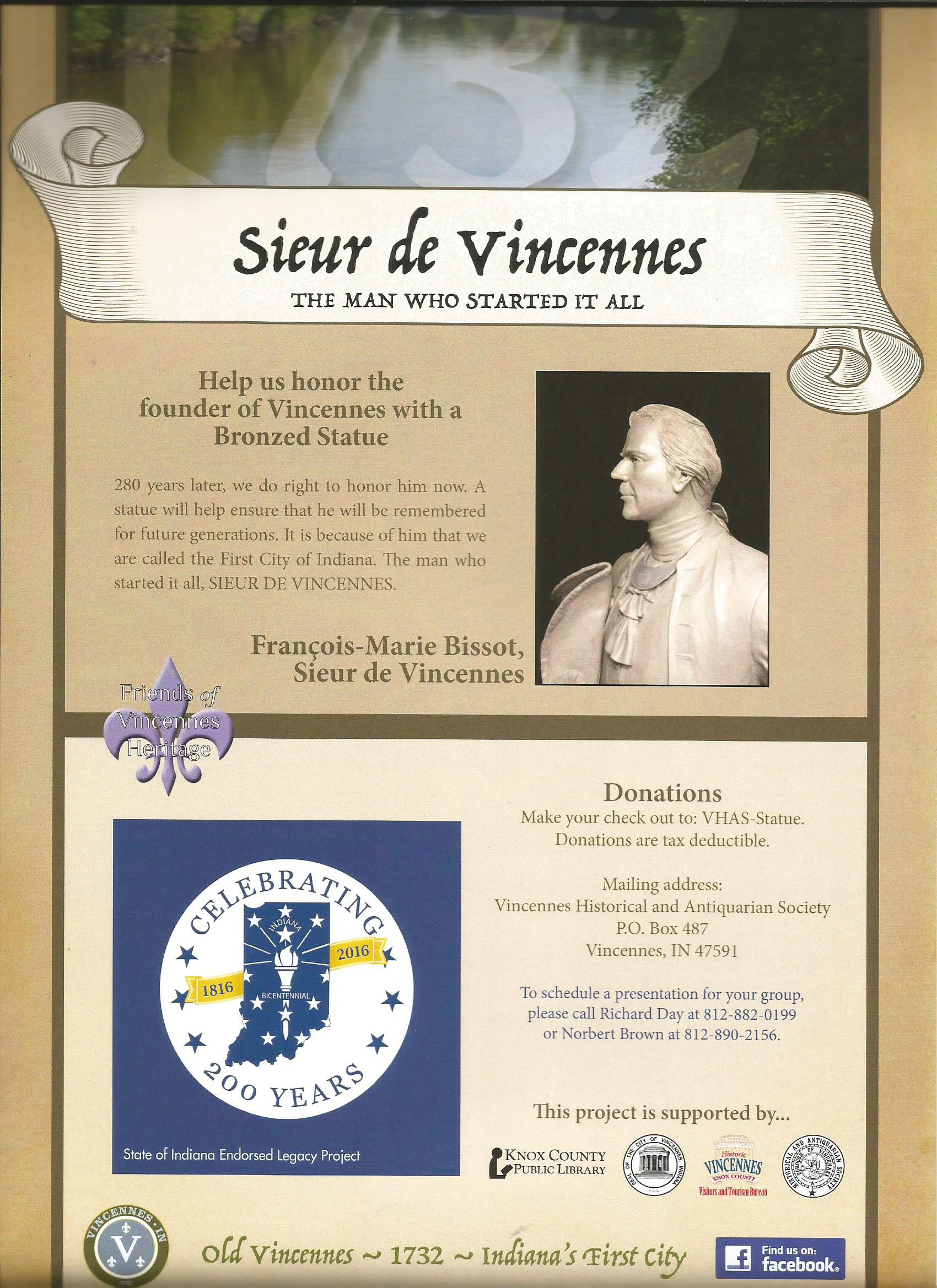 Committee Members
Joy Biggs
Norbert Brown
Emily Bunyan
Richard Day
Rita Greene
Cheryl Hacker
Jacqueline Klueh
Dennis Latta
Project Details
Organization: Friends of Vincennes Heritage and the Vincennes Historical and Antiquarian Society
County: Knox
Contact: Joy Biggs and Cheryl Hacker, 812-882-7285, joylynn10@gmail.com
Type: Non-Profit
Project Number: IBC-HC-415