All participants will create a quilted wall hanging depicting Indiana from 1816 to the present to celebrate Indiana's Bicentennial. Rural and urban areas are represented, as well as symbols such as the state tree, flower, bird and flag. The wall hangings will be on display at quilt guild meetings and our quilt show, as well as at other venues.
Q&A with members of Quilt Connection Guild of Greenwood
What do you consider the key accomplishment of your Legacy Project?
The project introduced the art of quilting both as traditional designs and art quilts. Quits showed all aspects and symbols of Indiana from rural to urban.
Describe a highlight or most memorable moment related to your Legacy Project.
We loved watching people learn about all different types of quilting and interpreting designs in ways they had not known before.
How/where are you preserving information related to your Legacy Project?
We have a guild scrapbook where we keep photos, news articles and samples of our projects.
Total number of volunteers who participated.
Estimated total attendance.
Photos of the Indiana Bicentennial Quilt Challenge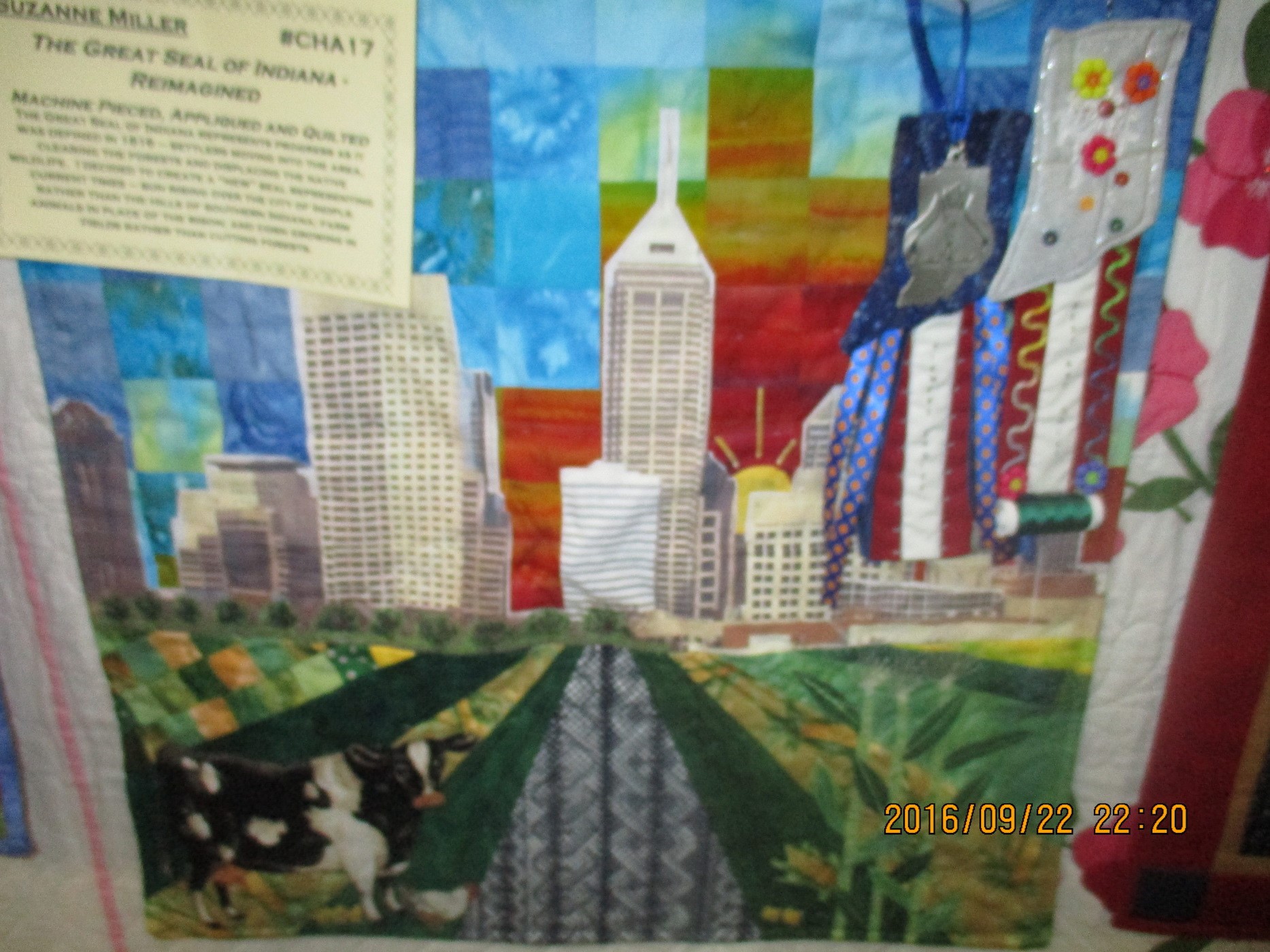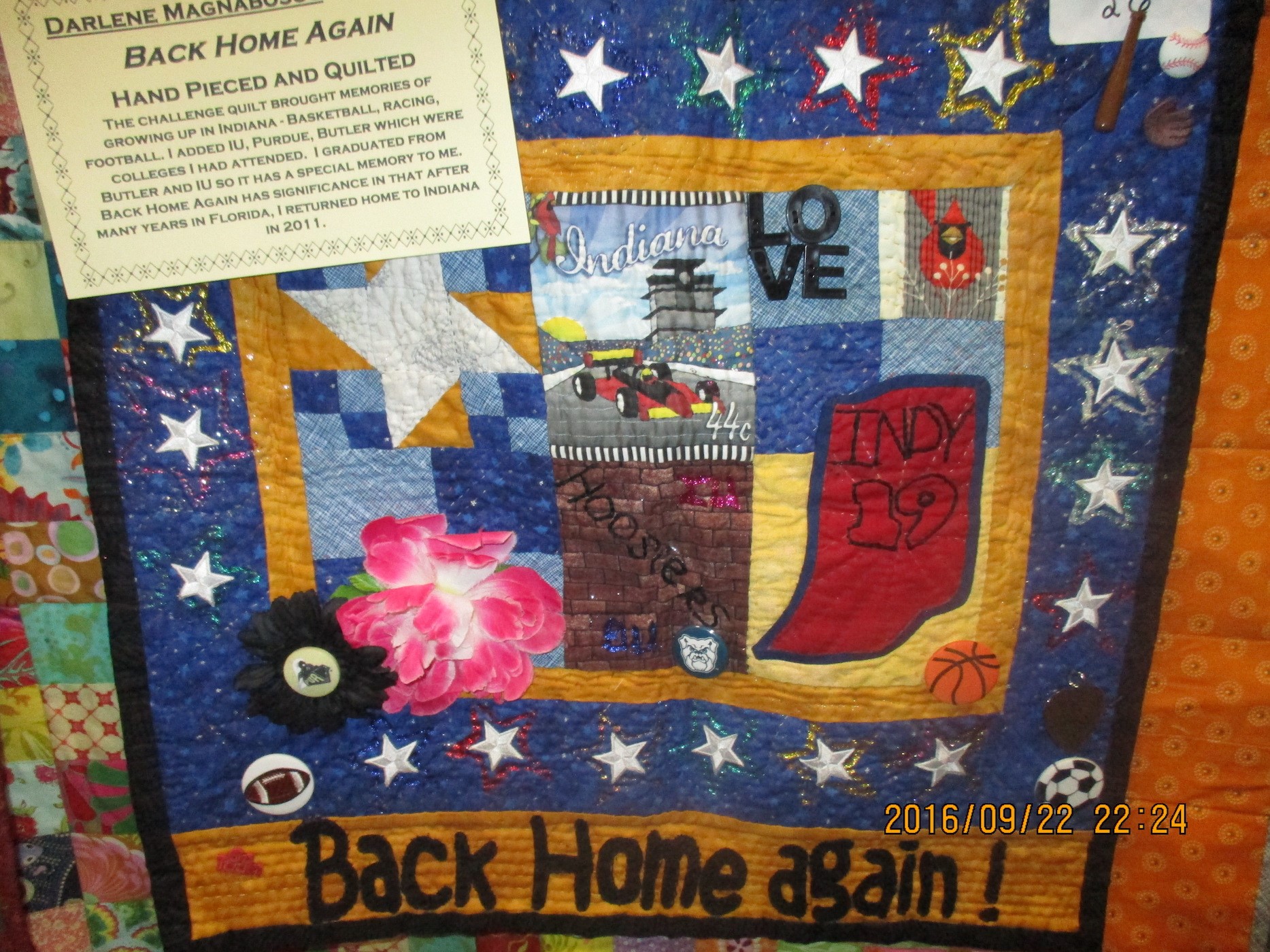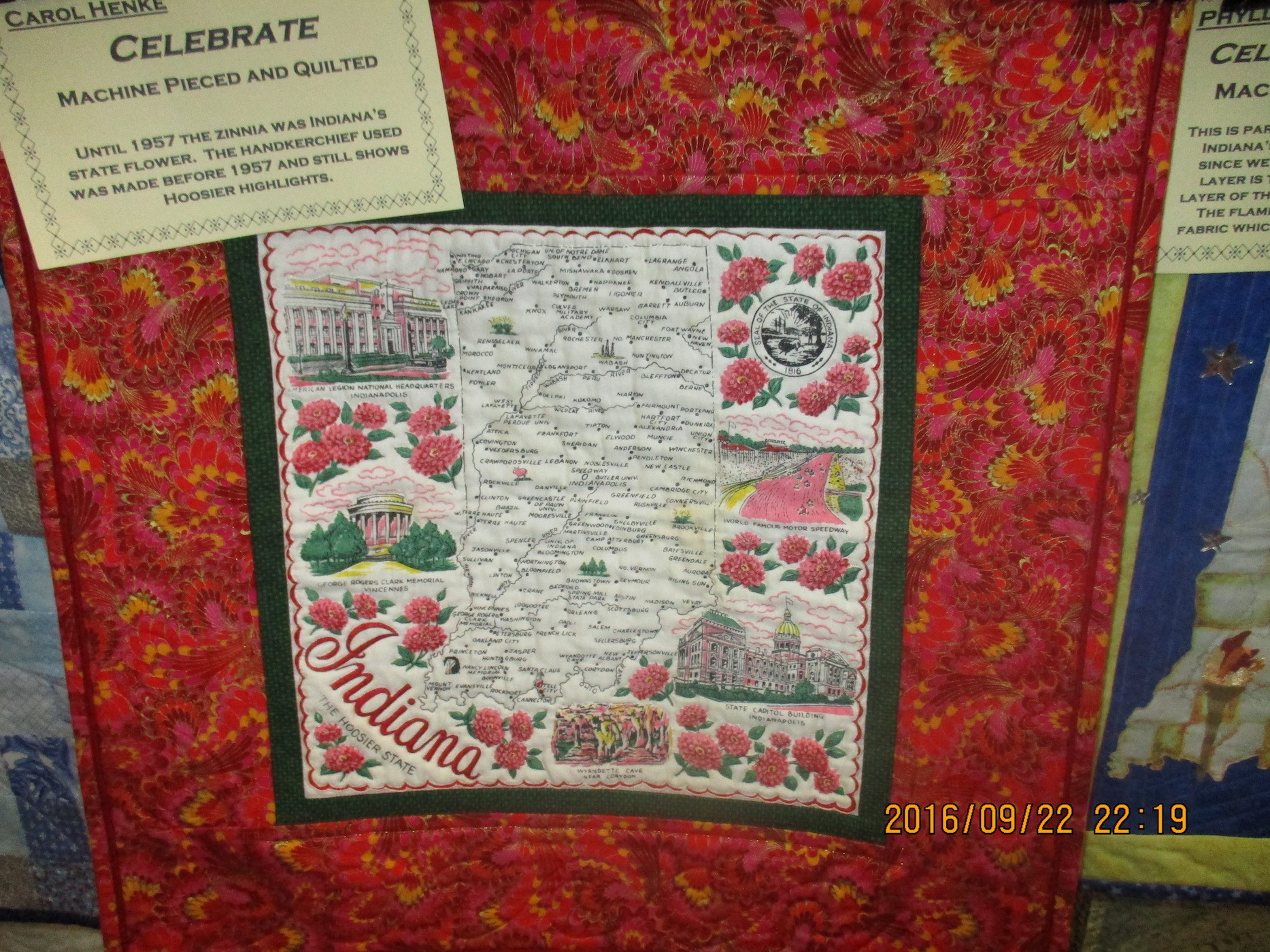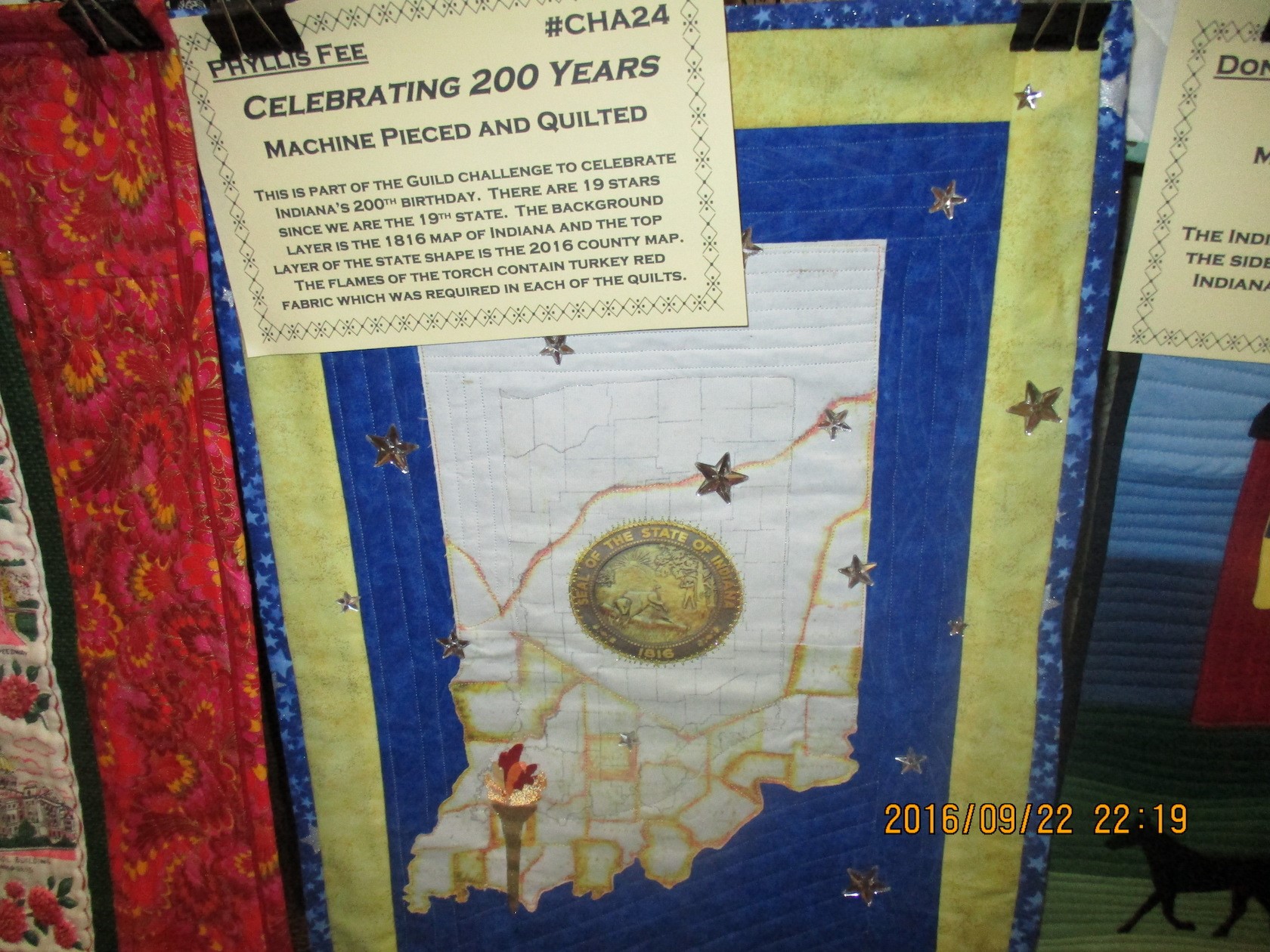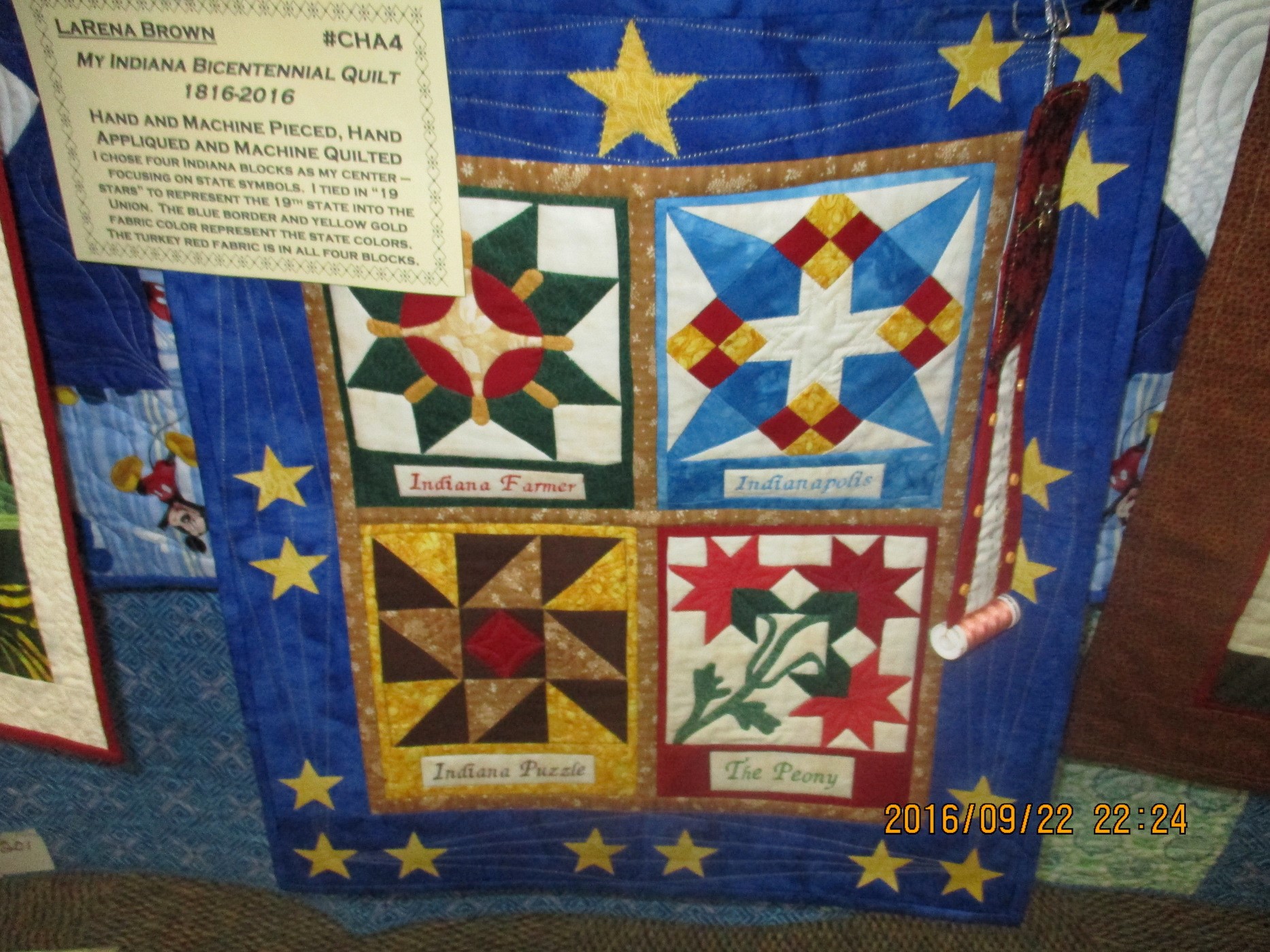 Project Details
Organization: Quilt Connection Guild of Greenwood
County: Johnson
Contact: Phyllis Fee, 317-313-7095, pa.fee@comcast.net
Type: Non-Profit
Project Number: IBC-HC-409
Website: www.quiltcg.com