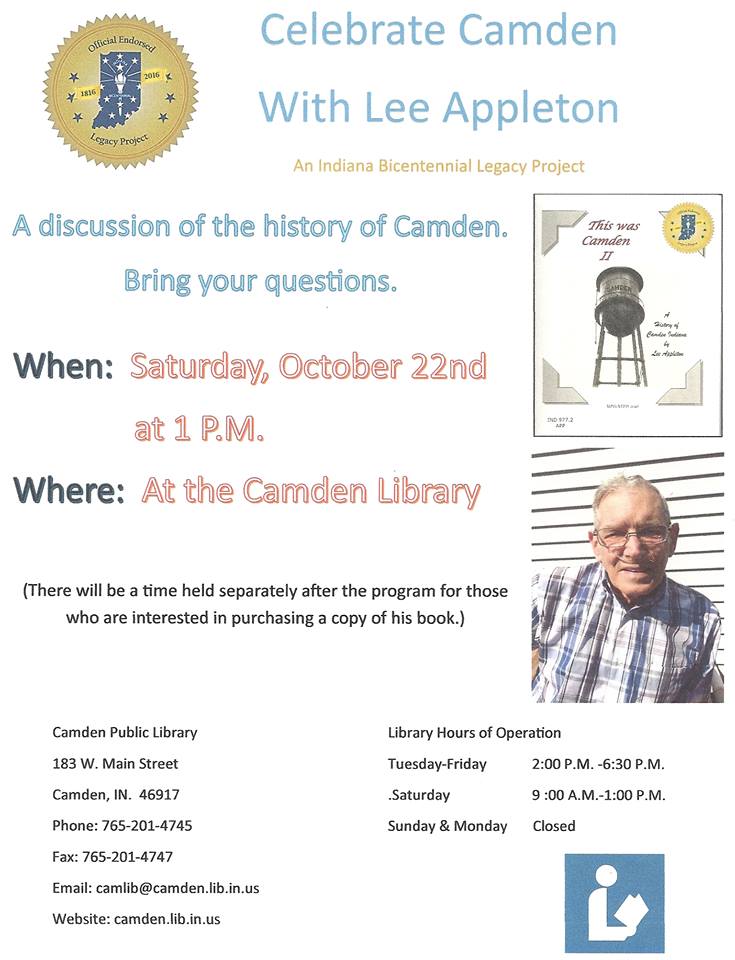 This program is centered on Lee Appleton's updates publication "This is Camden II". Author Lee Appleton will give a presentation on the creation of this new publication which includes information on the town history, organizations, businesses, parks, services, schools, involvement in past wars and local residences.
Q&A with Legacy Project Coordinator Tamara Gibbs
What do you consider the key accomplishment of your Legacy Project?
The legacy project assisted local residents with connecting Camden history to the present. Many geographical connections were made.
How/where are you preserving information and artifacts related to your Legacy Project?
The library retains a copy of his publications on shelf within its holdings.
Estimated total attendance.
Project Details