A printed directory book is available for $15 plus shipping and handling. Contact Customer Service for more information at 317-232-4200 or email at CSCinquiry@dnr.IN.gov. Hours of operation are 8:30 a. m. – 4 p.m. ET
This list includes Indiana's nature preserves that are open for public visitation. Please be aware that many preserves are not owned by DNR. Some of the preserves may have special restrictions requested by their owners.
Nature Preserves of Indiana has more information regarding all of the Nature Preserves in Indiana, including important regulations that visitors should observe in order to keep the preserves healthy.
View map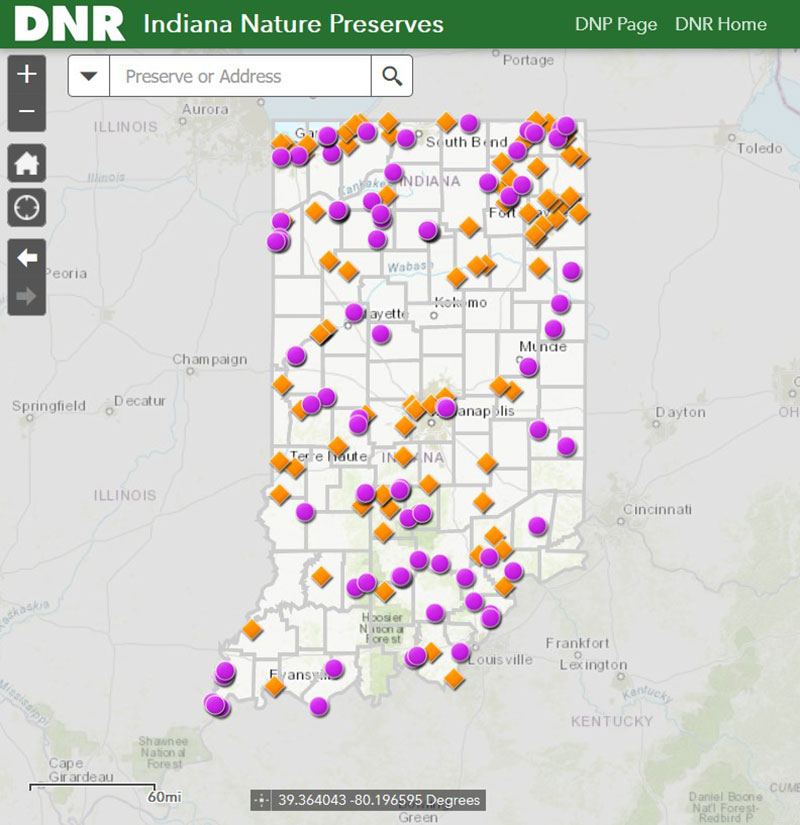 Other nearby destinations