Article
Standard Drawing Index Sept. 2005
Effective for Letting on or after September 01, 2005
The file is Microsoft Excel format. It is important that you do not change the header & the title.
---
The spreadsheet has an extra column (first column) in which you can enter the letter "y" in the row you want to include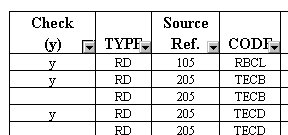 Click on the arrow in the first column & scroll to choose "y":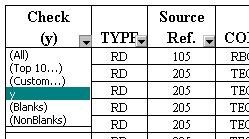 Now you get the rows with "y", print the file by clicking on "Print Preview" first so you can check the output. Note: all other rows are still available; you can return them by clicking on the arrow again & selecting "All".