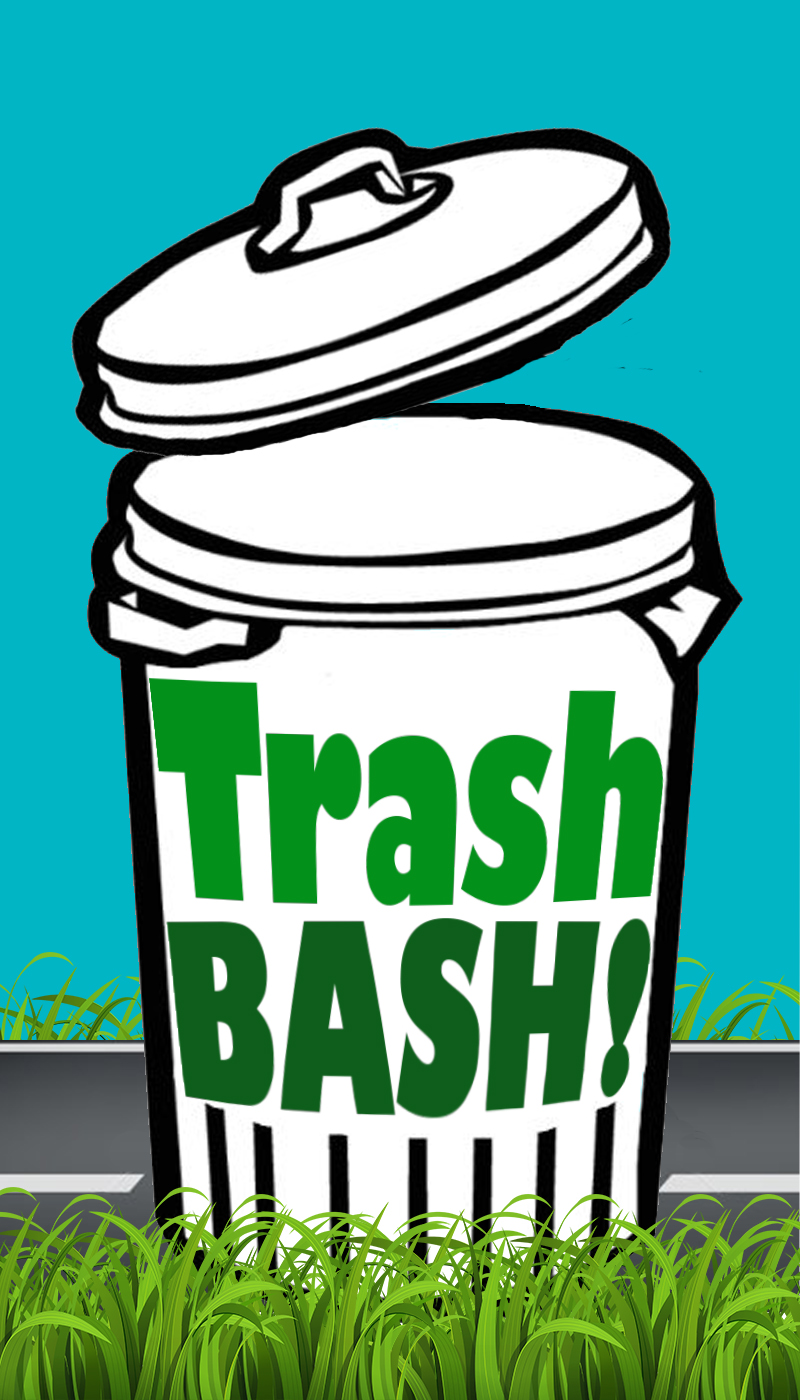 Trash Bash!
INDOT joins forces with Adopt-A-Highway volunteers, and citizen and community groups each Spring to cleanup Indiana highways during Trash Bash!, an annual state cleanup event designed to beautify Hoosier roadsides by removing roadside litter and debris.
2023 Trash Bash! Information
The Indiana Department of Transportation announces that the agency's Trash Bash! event will take place April 21 through 23, coinciding with Earth Day. Trash Bash! is an opportunity for volunteers to help beautify the state's roadside areas by picking up trash and debris. Previously an annual event, the program was temporarily halted due to the COVID-19 pandemic.
INDOT encourages individuals, organizations, businesses and active Adopt-a-Highway groups to sign up to participate along two-lane roads with lower traffic volume between Friday, April 21 and Sunday, April 23, in an effort to clean up roadside areas.
Sign up/Volunteer
To participate in Trash Bash!, contact INDOT customer service by phone at 855-INDOT4U (463-6848) or online at indot4u.com. Signed waivers are required for all participants. Volunteers will be connected with an INDOT Trash Bash! coordinator to receive:
An assigned cleanup location (interstates and roadways with higher traffic volumes are not eligible);
A briefing on roadside safety;
Safety vests to be worn at all times;
And trash bags.
All trash collected by participating groups should be disposed of properly. Volunteers may dispose of trash on their own, deliver it to an INDOT location (this should be arranged when picking up safety vests and supplies) or work with a Trash Bash! coordinator to schedule pick up by INDOT.
How Trash Bash! Works
As with the Adopt-A-Highway program, once the identified highway section is approved, participating Trash Bash! crew members are required to receive a safety briefing and complete injury waiver forms before beginning work.
Participating groups need to provide transportation to and from the adopted section of road and the manpower for the cleanup. INDOT will loan the cleanup crews safety vests and provide trash bags. There are no participation fees.
Upon completion of the highway section cleanup, Trash Bash! participates may either:
Report the amount of litter collected and/or recycled
Leave the filled trash bags safely along the roadside and contact the local INDOT facility with the highway location so maintenance staff may collect the bags
Whether it's a one-quarter mile or a 10-mile section of roadway, INDOT welcomes the assistance of citizen and community groups in this statewide highway beautification effort.
INDOT employees help coordinate Trash Bash! activities in each of INDOT's six districts. Contact INDOT Customer Service at 855-INDOT4U (463-6848) or online at INDOT4U.com for more information.
Related Links