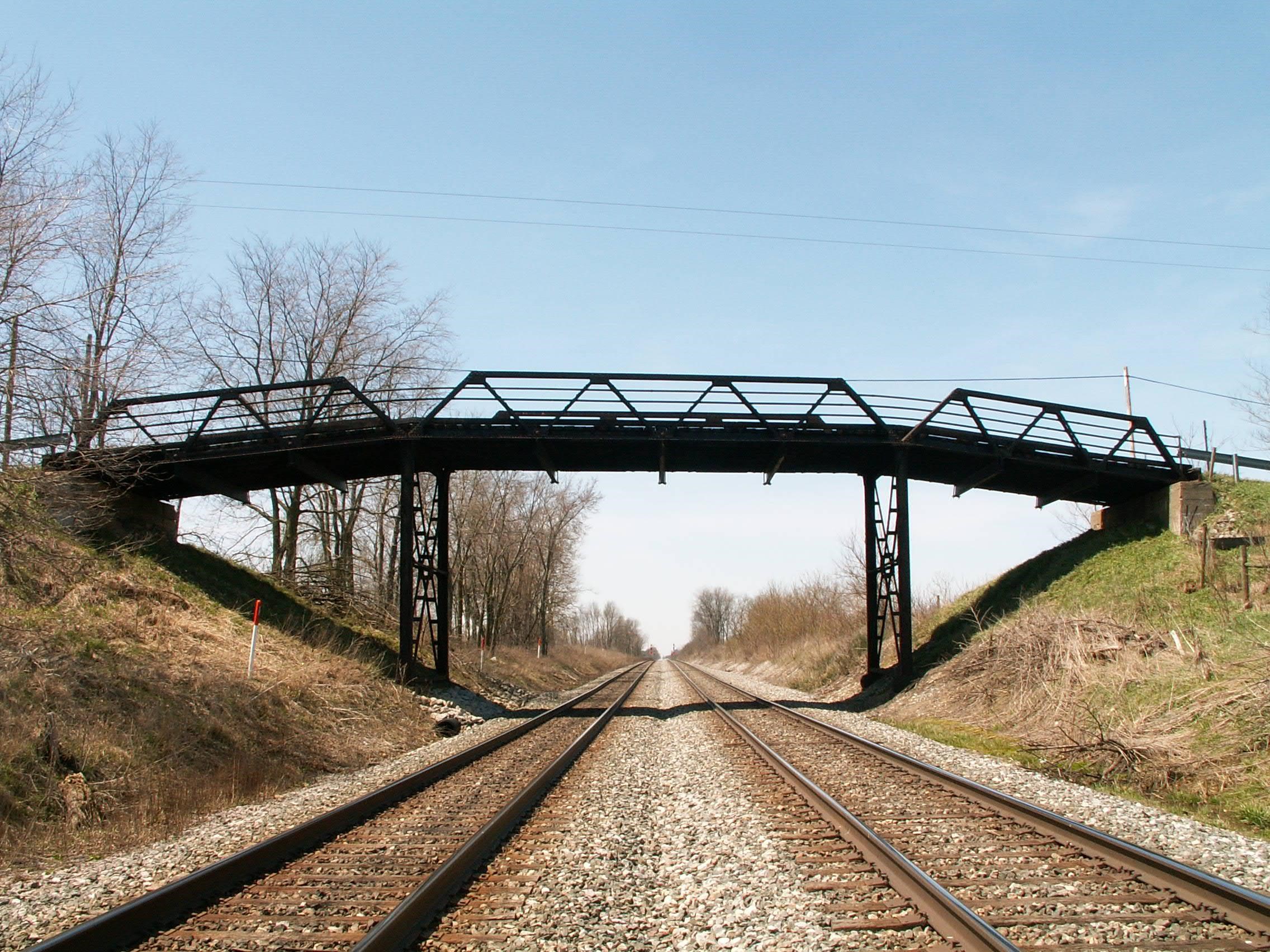 Location:
County
Road
Over
Number
Other Location Information

Noble

Carries County Road 400 East
CSX Railroad

136

0.84 mile south
of State Road 8 in Jefferson Township
Statistics:
Owner
Length
Width
Year Built
Type

CSX Railroad

107 feet

16 feet

1906

Steel Warren Pony Truss

Builder:

American Bridge Company

Status:

Available

Comments:

Rehabilitations, etc.: 1997 replacement of timber deck, steel stringers, and steel floor beams. Constructed in 1906 by the American Bridge Company, this three‐span Warren pony truss metal bridge carries one lane of CR 400E over the Norfolk‐Southern railroad tracks. It is one of two examples remaining in Noble County. The bridge is eligible for listing in the National Register of Historic Places. The bridge will be made available to any eligible entity for rehabilitation and reuse. Noble Trails, Inc., has expressed an interest in the bridge, and therefore Noble Trails, Inc., shall have the right of first refusal should another willing entity steps forward to request its acquisition prior to December 31, 2038. More information can be found in the project's memorandum of agreement.
Contact:
Name
E-mail
Address
Phone
Gary Leatherman
gleatherman@nobleco.us

101 N Orange Street, Albion, IN 46701

260‐636‐1290
Back to Historic Bridge Marketing Program