Indiana Outreach and Employment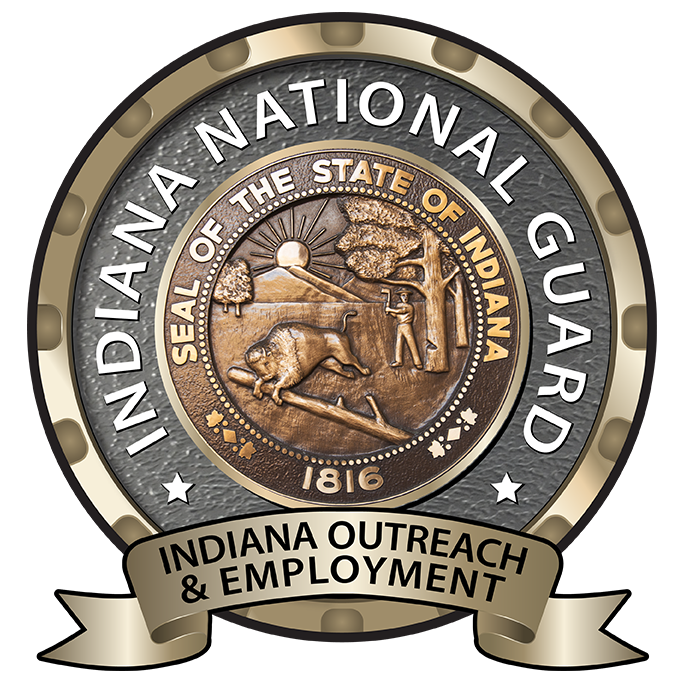 What We Do
The Indiana National Guard's Indiana Outreach and Employment program works to assist service members, veterans and their dependents with all phases of a job search. If you are currently unemployed, underemployed or looking for a new career, Indiana Outreach and Employment is here to help you begin the process of finding meaningful employment. We work directly with job seekers to: identify your skills and interests, create your resume, research job opportunities, utilize your network and prepare for interviews.
Indiana Outreach and Employment follows up with job seekers and employers in order to develop positive long-term relationships that benefit job seekers. These interactions also help us identify skill sets that employers are looking for, so that we can better identify applicants to match an employer's needs.
We have working relationships with more than 20 major companies across the state, in communities including Brazil, Carmel, Columbus, Elkhart, Evansville, Fort Wayne, Indianapolis, Merrillville, Princeton and Warsaw.
Our cooperative relationship with the Indiana Department of Veterans Affairs (IDVA) allows us to share job leads and to ensure that all veterans who contact us regarding their state benefits are promptly and effectively served.
For information on your Indiana state benefits, please contact:
Disabled Veterans
Peace-time veterans may be able to utilize the disabled Veteran Property Tax Deduction.
Indiana Purple Heart Recipients and their biological or adopted children may qualify for tuition and fee exemption at Indiana's state-sponsored schools.
Veterans with a service-connected disability rating may receive a reduced cost Disabled Veteran Hunting & Fishing License ($2.75 annually or $27.50/ten-year). Veterans with qualifying service-connected disabilities impairing mobility may qualify for a Disabled Hoosier Veteran License Plate, which allows parking in handicapped spaces and free parking in legal metered spaces.
Women Veterans
The Indiana Department of Veterans Affairs provides Women Veteran Coordinators who are able to assist women veterans with gender-specific concerns, benefits and opportunities.
Contact Us
Address
---
Camp Atterbury
Building 338
Edinburgh, IN 46124
Phone
---
Camp Atterbury
Stout Field
Hours
---
Monday – Friday
9 a.m. to 5:30 p.m.