Crisis Intervention Team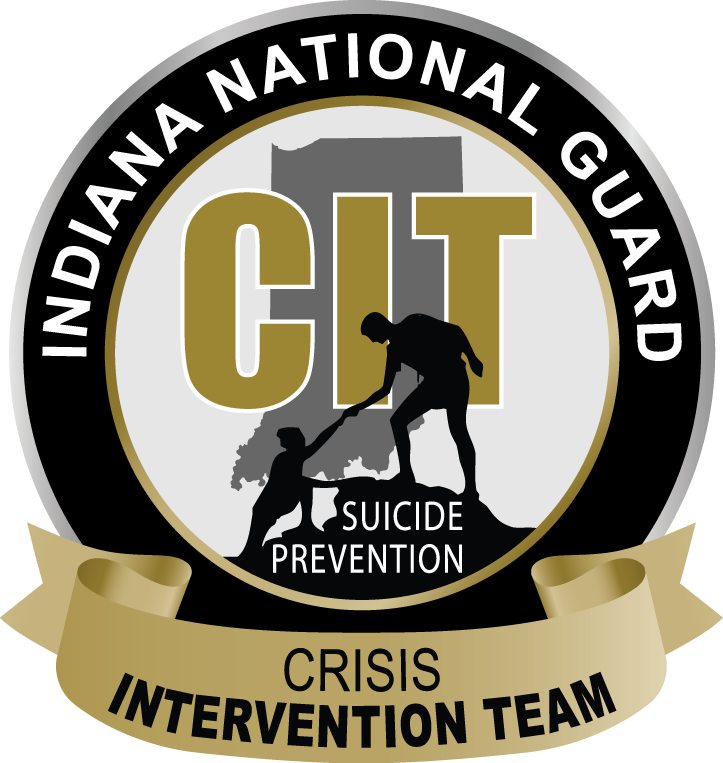 The Indiana National Guard's Suicide Prevention and Crisis Intervention Team provides resources for prevention and response to high duress and suicide. Like all leadership challenges, crisis intervention is every leader's responsibility at every level. We're here to make sure you have all the resources you need to take needed action to save a life. Our success and yours rests upon proactive, caring and courageous individuals who recognize that someone may be in imminent danger, and then takes immediate action to help save a life.
We Can Help
Intervention
We are proactive in suicide reduction and intervention and critical incident stress management.
Awareness
We provide command awareness training to ensure leaders understand their roles and responsibilities regarding suicidal ideations and attempted suicide.
Training
We conduct training and awareness programs to educate service members about suicide prevention and to reduce the number of suicides.
Education
We promote counseling and confidentiality in reporting.
Resources and Contact
Phone
---
Suicide Prevention
Crisis Intervention Team

Resource Coordinator
M-F, 7:30 - 4 p.m.
317-247-3114

Behavioral Health Resources
M-F, 7:30 - 4 p.m.
317-247-3155