Campus Parkway Interchange (Exit 210)
Noise Barriers Along I-69 Near Exit 210 & Exit 214
Project Details
INDOT and the Indiana Finance Authority (IFA) selected a $92 million Milestone Contractors L.P. proposal to widen and rehabilitate 15 miles of Interstate 69 in Hamilton and Madison counties as part of Indiana's Major Moves 2020 program.
The design-build contract is adding a travel lane in each direction to the median between State Road 37 (Exit 205) and State Road 38 (Exit 219) and adding a southbound lane along the shoulder between the 116th Street entrance ramp and the new 106th Street exit ramp.
In addition, other improvements are being made to rehabilitate existing bridges, pavement and drainage structures on the stretch of interstate.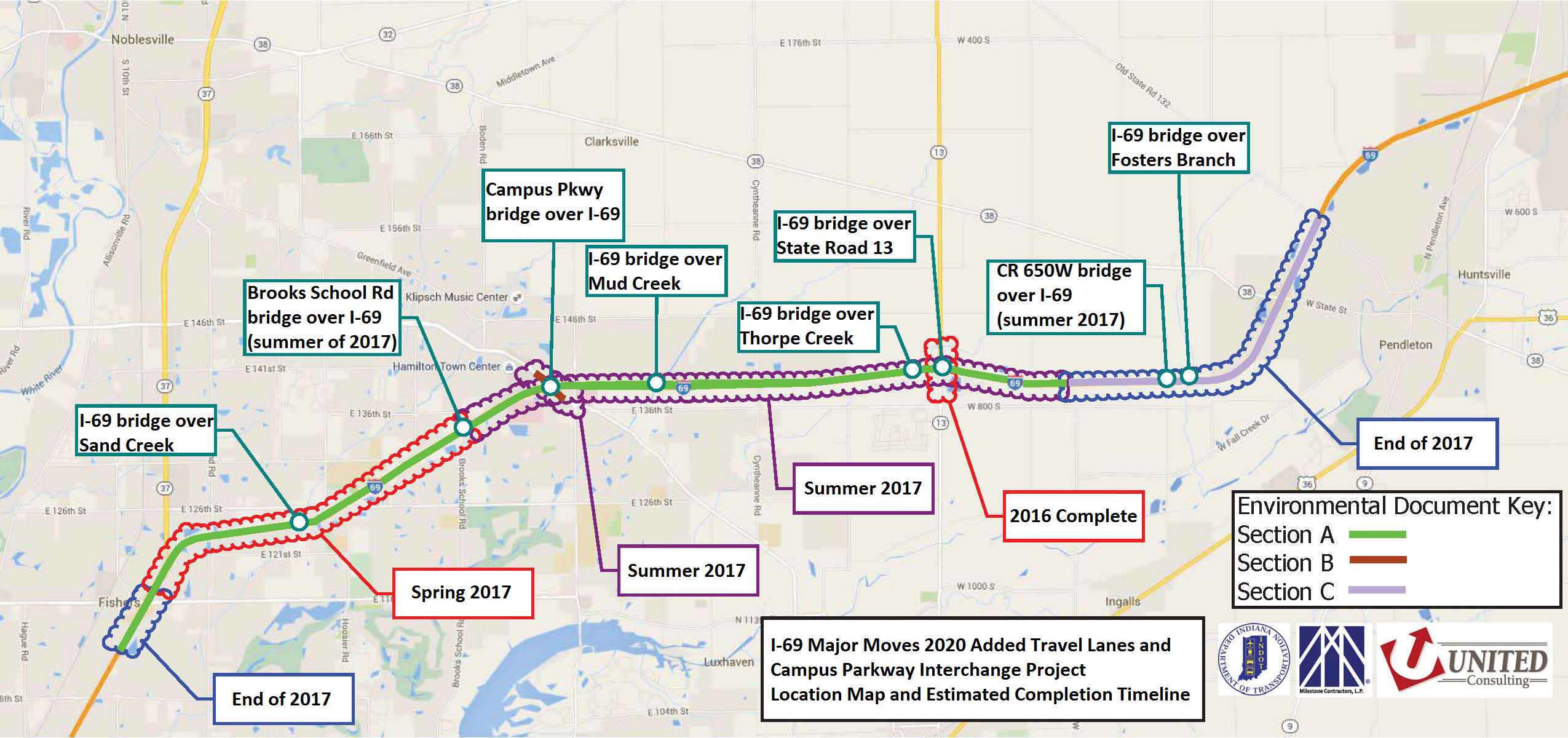 Related Links
Stay Informed
Follow @INDOTEast on Twitter and like us on Facebook at INDOTEastCentral. Join the conversation using the hashtag #I69MM2020